Social advertising is the creation and deployment clickable ads for targeted audiences. You can Social advertising is the creation and integration of interactive advertising to target a mutual audience. You can connect with them through social media platforms, messaging apps, news feeds, and even other apps and sites. Social advertising campaigns help companies create brand awareness, attract leads, or increase sales revenue.
What is Social Advertising?
Particularly effective for driving engagements and conversions, social advertising is a great way to do this. Because social media platforms have a rich source of user data that can be used to make decisions, they are highly specific and easily accessible. A person's past behavior, purchase history and other data can help define their audience. A user's compatibility with target persona demographics or interests is another way to define an audience.
See Also: How to Boost Apps Installs Using Google Ads
Targeted audiences may not be familiar enough with the product and/or brand being advertised. The message can still resonate and be received immediately. In a highly personalized and data-rich social media environment, this is particularly important.
What is social advertising growth?
Social advertising continues its rapid growth. Traditional advertising was still dominant in 2015 In other words, companies spent twice the amount on television, radio, and print than they did for social advertising. Social advertising in the United States is expected to surpass traditional advertising channels for the first ever time in 2019.
Spend Statistics
Since the start 2019 spending on social media advertising has already topped $100 Billion, a 37% jump over last year. And it is expected that this figure will continue to rise at an annual rate in excess of 24.5%. In social advertising campaigns, it is expected that companies will invest $242 billion by 2023.
Google and Facebook earned 60% of social media advertising dollars ($65billion) in 2018. While their market share is expected remain steady, Facebook and Google may see revenues of $77 billion in 2019 alone in the U.S.
What are Social Advertising Benefits and How Can They Help You?
Social media permeates daily life. It's where users can keep track of friends, interests, as well as current events, on a daily basis. Globally, there were nearly 3 billion users of social media in 2018. 73% used more than one platform.
Social media platforms can reach an incredible number of people. There are also other benefits that social advertising can offer, which may be even more valuable.
Brand Awareness
Social advertising can give startups and small business a fighting chance against a dense, noisy field of competitors. It's the best way to reach people. People who are most likely to be interested. This is primarily based upon their individual characteristics, interests, past behavior and other factors. Comments, likes and shares can create buzz quickly for a brand/offering, as well as influence users' social networks.
Conversion rates have improved
Social advertising is less likely not to cause people to resist sales. You should also consider how specific it is. It's a matter of where and how it appears. Because people are more active on social media platforms than they are with traditional channels, it's easier to grab their attention. Additionally, social advertising is as easy as it gets. You can sign up, download, and even make purchases all within seconds. Social advertising is known for its highest conversion rates.
Efficient ROI
Social advertising is a cost-effective way to target people with extremely specific user data. Social advertisers can monitor and optimize the performance of their ads throughout the course of their campaigns. This allows them to expect predictable and steady response rates. Startups can scale rapidly with limited resources because social advertising drives growth.
Brand loyalty
Although it's relatively cheap to gain new customers using social advertising, loyal customers tend to spend 67% less than new customers. Social advertising keeps your brand top-of-mind for previous buyers. It also affirms their choices. It makes them brand ambassadors who want to bring their family and friends onboard.
Marketing Insights
Social advertisers have the ability to measure both brand sentiments and campaign performance. This is achieved through ad impressions as well as engagement. You can also increase followers, brand mentions, traffic to your website, and generate leads/sales. Advertisers will also be able to see which audience is most successful. The result is that they can refine their social media advertising campaigns and branding strategies in a timely and cost-effective manner.
What is Social Advertising Platform (SAP)?
In this section we will summarize the major benefits and ad formats five social advertising platforms. This includes Facebook and LinkedIn, Pinterest, Instagram, Google App Campaigns and Instagram.
Facebook
Facebook has 2 Billion users, which is the largest platform user base. Additionally, they have the largest amount of display ads on any social network. It also offers the highest ROI to social advertisers. Facebook currently serves 7,000,000 advertisers. They are constantly updating their "relevance diagnostics", which provide actionable information and allow for efficient advertising spend.
Facebook Targets Capabilities
Facebook advertisers can segment their audience based on campaign strategy (website traffic, app installs, or app engagement). They target prospects who look like their existing customers. Advertisers use lookalike audiences to target prospects in the U.S., and all over the world. They can also use Facebook's native audience-building tool, or a time-saving alternative.
Targeting criteria could include location (age, gender and education), relationship status (job title and more), interest, behavior (past and present purchases, device usage), or connections (with brands pages or events). Facebook's Audience Network allows advertisers to reach users from other places (websites/apps, videos, etc.). To specify where ads will appear, click here.
Types of Facebook Ads
Facebook creative offers something to suit every business type and social advertising campaign. What is Social Advertising?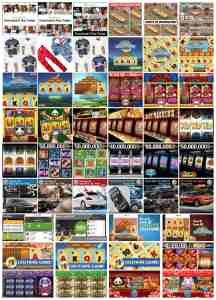 Photo ads
Video ads
Carousel ads (upto 10 images or video, each with a unique link)
Slideshow ads are static images that move
Collection ads (featured product pictures and pricing).
Instant Experience (formerly Canvas ads).
Messenger ads appear on Messenger app's homepage
Responses to Events
LinkedIn
LinkedIn is the largest professional networking site. The platform has 610,000,000 users. 4 of 5 users are in decision-making jobs. The LinkedIn is a solid investment for B2B companies that want to pay per click.
LinkedIn targeting Capabilities
LinkedIn users may be targeted by language, demographics or geographic location.
Different types of LinkedIn Ads
Sponsored content, Sponsored InMail or text ads can be used to advertise by companies. Ad formats include single images, video and carousel images, messages, texts, and dynamics.
Pinterest
Pinterest is a hub that offers inspiration for weddings, cooking, and fashion ideas. social media Pinterest users can freely "pin" whatever ideas they want. You can add sponsored content to the boards of connected users for them to share. 55% of users say that Pinterest is their primary shopping platform. 98% also discovered new things through the platform.
Pinterest Targeting Capabilities
Advertisers can target customers and people who have engaged with their brand on Pinterest. They also have the option to target previous website visitors and/or "act-alike", audiences based on their interests and Pinterest search keywords (using tools such as match type, negative keywords and report search term reports), their location, language(s), or digital device(s).
Types Of Pinterest Ads
Notice: The ads' Promoted tags disappear when pins are made to these ads.
Pins
One-tap pins allow users to go directly to a landing site.
Carousels
Video pins
App pins are a way to get mobile app downloads from Pinterest.
Pins to buy (one tap shows product info).
Story pins
Instagram
Instagram is a visually-rich platform with over 800,000,000 monthly users and 25,000,000 business profiles. Half of Instagram users follow more than one brand. 60% of users discovered a brand or product through Instagram. 70% searched Instagram for specific businesses.
Instagram is targeting specific capabilities
Targeting options include location and demographics as well interests and behaviors. Advertisers have the ability to build custom audiences (current customer) and/or lookalike communities (prospects) using any combination of criteria. They can also use Instagram's automated target tool.
Types and types of Instagram Ads
Stories ads (short videos or photos of up to 2 mins, with a 24-hour limit).
Video ads up to 60 second
Photo ads
Carousel ads
Collection ads
Google App Campaigns
Google App Campaigns has a wide reach and visibility. They can use text and creative elements that advertisers have provided from their Google store listing to create ads and then deploy them across many channels. These include Google search and Google Play, YouTube, websites, and other apps, Google App Campaigns contributed to 17+ billion app installations as of 2017.
Google App Campaigns: Targeting Capabilities
Google automatically targets based on the advertiser's campaign focus. This could be new users (installs), users with specific actions within an app, or users who are likely make in-app purchase.
Different types of Google App Ads
On tablets and mobile phones
Text ads
Image ads
App promotion ads
HTML 5 ads built with Google Web Designer
Within apps for mobile phones or tablets:
Text ads
Image ads
App promotion ads
Image app promotion ads
Video app promotion ads
TrueView for app promotion ads
Responsive display ads
Social Ad Creation
Social advertising offers sophisticated targeting tools and a low cost. This makes it an attractive option for established brands as well as startups. You can only achieve breakthrough successes with high-quality content that is the product of expert analysis.
Establish Ground Rules
Define the ideals and limits for creative concepts. First, establish brand guidelines regarding logos. Next, determine your preferred color palettes. Finally, you should look for existing assets that can meet these requirements.
You Should Focus on Top-Performing Ad Types
Basics in motion: A simple animation or video showing a product or game
Brand in motion — A video that emphasizes the brand
Benefit in motion: Starts with stills, then animates product benefits with short copy and typography
Video ads can help you reach new heights
Open strong. The first three seconds count the most.
You should emphasize sound, but only if you find it important.
Support the message with clear, concise copy.
Keep the ad as short as possible.
Let your story and art speak for you. If you have characters that are memorable, make use of them.
What is Social Advertising Best Practice?
A social advertising campaign that is successful has three pillars: strategy, planning, and execution. Below are some best practices to follow for each campaign phase.
1. Platform Selection
You should consider the demographic and user characteristics of the various platforms, as well as how they relate to your audience. Some platforms may be more appropriate for your brand, products, and services than others. CPI and targeting precision are important considerations. Creative/formatting flexibility is also an important consideration.
2. Ad Budget
Pay per impression (CPM), pay per click, or both? The choice is up to you, depending on whether brand awareness or conversions are your primary focus. You can increase visibility by paying per 1,000 impressions. PPC might be the best option if your goal is to convert.
3. Ad Creative
Analyze past campaign successes. Brainstorm to identify creative elements and creative approaches that are most likely to resonate. But, you can also benefit from your brand's organic posts that have been most successful.
5. Creative Testing
Creative testing is a way to identify high-performing ads that deliver ROI. However, creative testing can lead to financial loss. As 19% of 20 new ads fail to surpass a winner, it is a waste. These three rules will help you to efficiently test creative concepts:
If the results are slow, increase your offers by the same percent.
Advertisements that fail to deliver are redesigned.
Pause and rerun text for clean data
These are just some examples of layout elements and graphics you can test.
Image layout
Grid layout
A mobile phone in the image vs. a no-mobile device
Text in image
Logos
Calls to action (languages, colors, look and color of buttons)
User-generated vs. Stock photos
Background colors/gradients/textures/images
Use of characters
One vs. multiple products displayed
Video duration (5, 10, 20, and 30 seconds)
Branding placement (first 3 seconds vs. the last 3 seconds), north or south or east or west, include oder exclude
Gameplay (gameplay against trailers, characters and no characters, text overlaid/excluded, fast-action sequence).
6. Ad Optimization
Multi-KPIs are important to help you determine winners. Continuously test and iterate to refine your creativity and increase your gains.
How to run a social media advertising campaign
Social media advertising is a great way to reach and convert audiences. However, there are pitfalls. Experts are the best way for businesses to reach their goals and still save money on advertising. They are especially useful for assisting internal marketing teams with the campaign and creative support.
We have spent more $1 billion on behalf of social advertisers. Results speak for themselves. For more information about our managed services including creative and affordable tiered solutions, please contact us today.