In this article , we share links to  top 18 cool CMS (Content Management Systems).
A CMS (Content Management Systems) also includes features for configuring the website, posting stories,articl, dynamically generating pages and doing pretty much everything else that we expect of a website. By and large, these are big, complex beasts that require a considerable investment of time to install and maintain.
SEE ALSO:  Top 20 Best Cheap CDN Content Delivery Network Providers
In this article, you will learn about the 18 best CMSs (Content Management Systems) you can use for free to create your website.
1. WordPress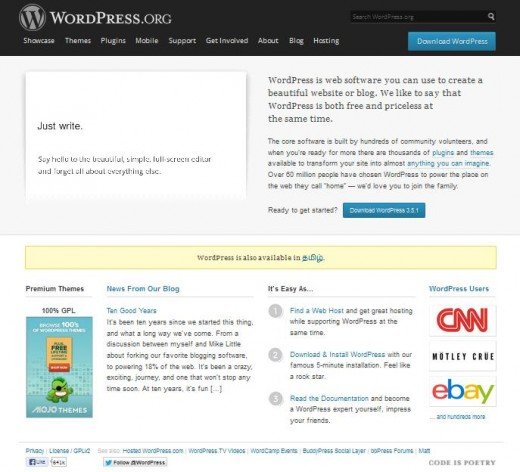 WordPress is a CMS you can use to create a beautiful website or blog. WordPress is free, and comes with priceless features, coupled with an ease of utilization that makes it hard to beat.
This software is built by the community of hundreds of volunteers, and if you decide to use this CMS, you will find thousands of plugins and themes available, which means you can customize your blog however you'd like in order to bring your dream site to life. There are over 60 million people using WordPress to power their websites.
2. Drupal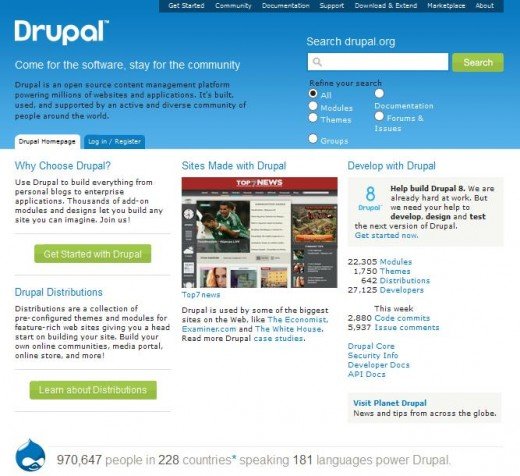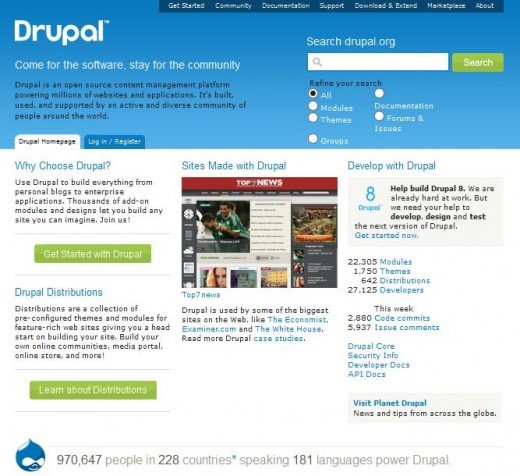 Using Drupal will help you build any type of website, from personal blogs to enterprise applications. Again, you will find thousands of add-on modules and themes to customize your site. Drupal can be used to build an advanced database management website. For this, though, a little technical knowledge is required.
Drupal is built and supported by a community of active and diverse people from around the world. It is an open source content management platform that is used by millions of websites and applications. Most of the web-hosting services provide easy installation of Drupal.
3. Joomla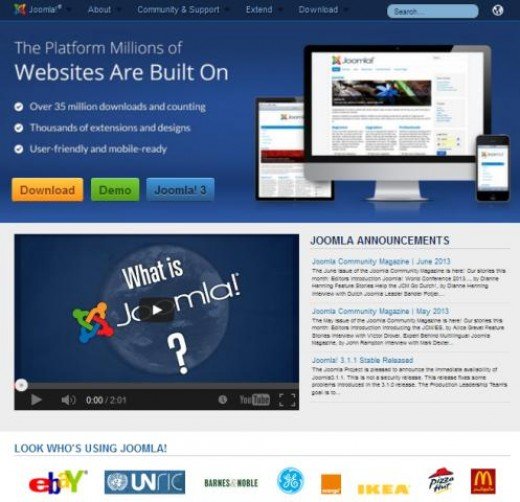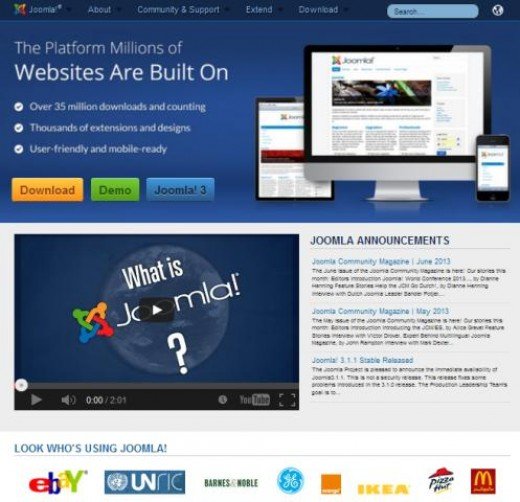 Joomla is an award-winning CMS that can help you build websites as well as powerful online applications. Installing and setting up of Joomla is very easy, and you do not need any prior technical skills. Joomla is a open source content management solution. Many web-hosting services allow you to install Joomla with a single click, and learning to use it is just as simple—a feature that has made it popular.
4. Squarespace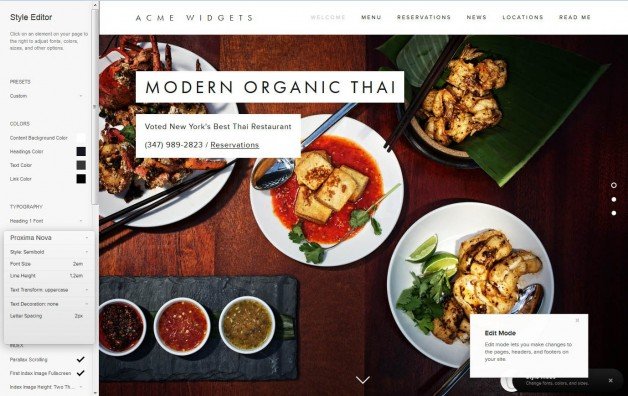 This online service is similar to LightCMS, providing easy-to-use tools for site-design and content management. On the whole, I think most designers will prefer LightCMS, but Squarespace is certainly worth a look. It has a comprehensive feature set that includes e-commerce, blogs, search-engine optimization and traffic analysis. You can import blog content from Blogger, WordPress, Tumblr or Posterous, but content export is limited to WordPress.
As with LightCMS, you can begin by choosing from one of numerous built-in templates, and then use control panels to customize the site. Squarespace has a slicker interface, but I found LightCMS to be more intuitive.
5. Frog CMS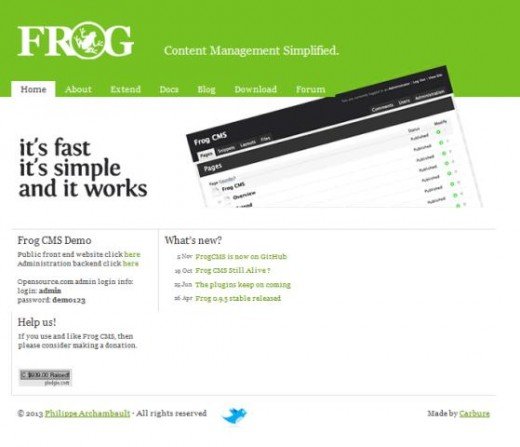 Frog CMS offers a flexible templating system, an elegant user interface, and simple user management and permissions. While the CMS does not require you to learn a scripting language (it has a simple template for you to fill out), if you know how, you can modify its code if you know PHP.
Frog CMS is based on the well-known Ruby on Rails application, and requires PHP5 and either a MySQL database or SQLite with PDO. The company's website recommends using Apache with mod_rewrite for your web server.
6. CushyCMS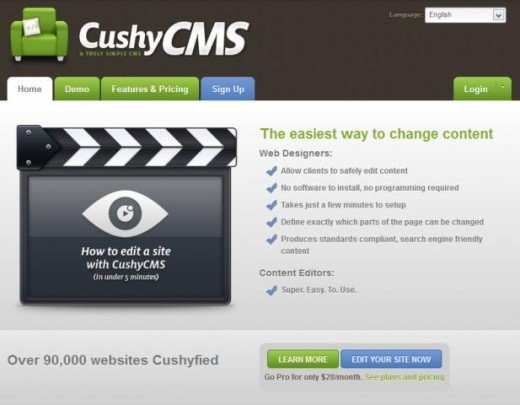 CushyCMS is free, lightweight, fast, and simple. The main aim of Cushy CMS is to simplify content management to make life easier for web designers. This CMS gives clients access and the ability to change the content of a specific number of pages without affecting everything else.
You can use any server, and no programming is required. You don't even have to train your clients. Provide them with FTP details, and you are done. However, with a bit of CSS knowledge, you can define editable areas of your pages.
7. LightCMS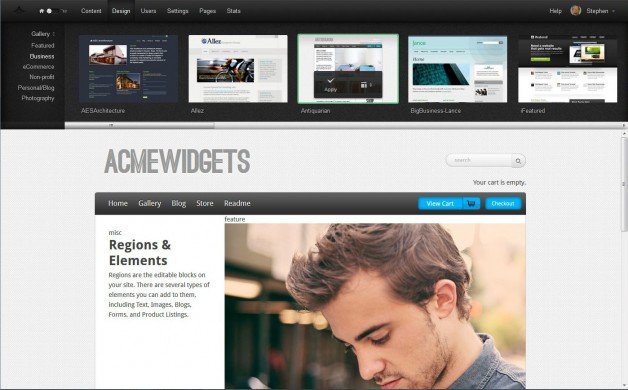 At the other end of the spectrum is LightCMS, an easy-to-use online service that includes site-design and content-management tools. Geared for rapid deployment of websites, it provides two options for creating site designs. The quickest and simplest is to begin with a built-in template, and use the online Design Editor to modify site navigation, appearance and other settings. The other option is to create your own templates—HTML files containing small bits of code called "tokens" that pull dynamically generated content onto the page. You then upload these to the site along with associated CSS, JavaScript and image files. (It's all explained here). Whichever method you choose, designs can include regions that are editable by your clients.
Sites created with LightCMS can include blogs, galleries, forms and online stores. The software also provides built-in tools for user-management, traffic analysis and search-engine optimization.
8. dotCMS

The philosophy behind dotCMS Web Content Management (WCM) is that creating and managing enterprise websites should not be difficult. With dotCMS, you can easily integrate complex J2ee development stacks. This CMS also stands out because it will reduce your work time—it will finish a process in days that would take other CMSs weeks. dotCMS helps in developing engaging, responsive, multi-channel content to drive your online business. Additionally, it will provide you the ability to respond to any IT business in days, not weeks, because of its support for lightweight web scripting, web services, and comprehensive application programming interfaces (APIs).
9. Contao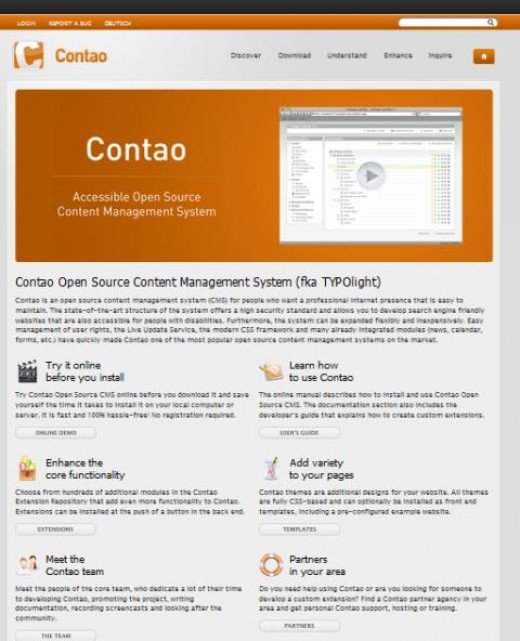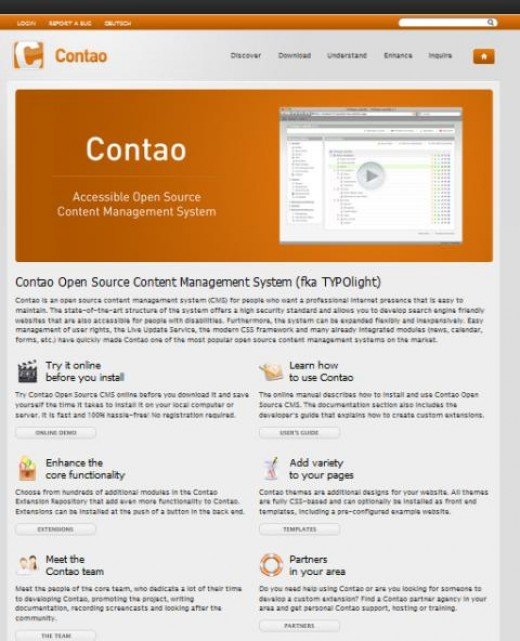 Contao is for people who want professional presence with easy-to-maintain software. Two of the best features of Contao are the high standard of security and the ease of managing user rights. Contao also has an array of specialized modules, such as news, calendar, form, and other modules.
10. Radiant

Radiant is an open source content management system designed for small teams. It has an elegant user interface and a great extensions/plugin system. It also features flexible templates that allow you to choose your layout, arrange page parts, add snippets, and tag your pages. This CMS makes it easy to manage your users and their permissions.
Similar to MovableType or Textpattern, Radiant is a general purpose CMS that may be used for far more than blogging. If you are a developer, it will be useful to know that Radiant uses Ruby on Rails. It has a MIT License, which means it is free for both commercial and non-profit use.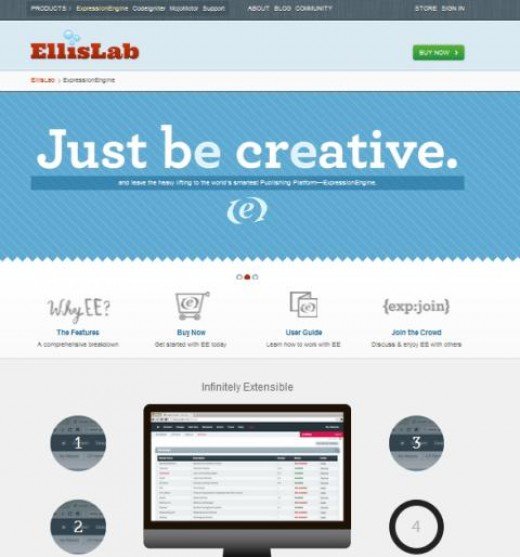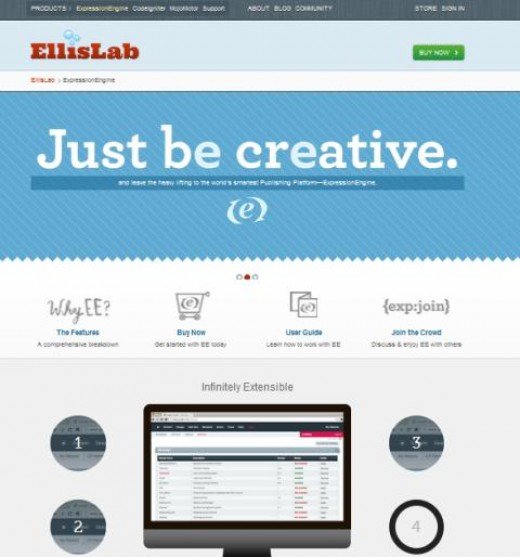 ExpressionEngine is a powerful content delivery platform. With ExpressionEngine, web professionals can build the website or application of their dreams. Thousands of people use this CMS by EllisLab software to build their applications, sites, and businesses. It provides you with the ability to design template files in-house and manage multiple authors.
12. concrete5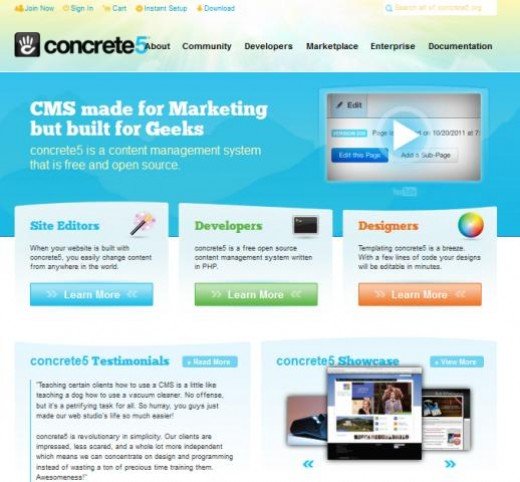 With concrete5, you will be able to start a simple content site and easily use it to share information inside of your organization (via an intranet) or allow controlled access to people outside of your organization (via an extranet) in order to create an active and vibrant community. Concrete5 is completely free to use and provides add-ons and themes that will allow you to customize your site. If you have any major enterprise requirements, they also have a good support system that will be willing to help you.
13. SilverStripe CMS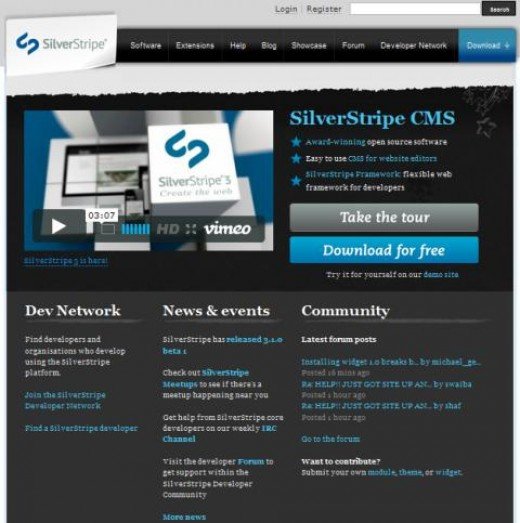 SilverStripe CMS is a platform that is used for building websites, intranets, and other web applications. Most business and government and non-profit organizations are using this CMS. SilverStripe CMS is immensely flexible and easy to customize. It also provides fundamental security models, caching, workflow, and multiple languages. SilverStripe CMS is open source, contains powerful php5-based programming framework, and is underpinned by public documentation, free code, and a developer community.
14. MODX

MODX is one of the best platforms for out-of-the-box, Ajax-enhanced, accessible XHTML/CSS sites. Building CSS-based sites is easy with MODX. Also, you will easily be able to create custom applications. You don't have to learn any complex template systems, and it provides a good interface—and rumors are its next release will be more simple and flexible. MODX is like a blank canvas for a web designer's creative vision. This CMS also makes it easy to adapt your sites to any mobile platform.
15. DNN CMS

Evoq Suite is the ideal solution for communicating and connecting with every audience you care about – customers, employees, partners, visitors, members. Want to attract more visitors to your site? We can do that. Improve customer satisfaction? We can do that too. Evoq helps you grow your business, reduce costs, and engage more deeply with the people who matter.
16. Mojoportal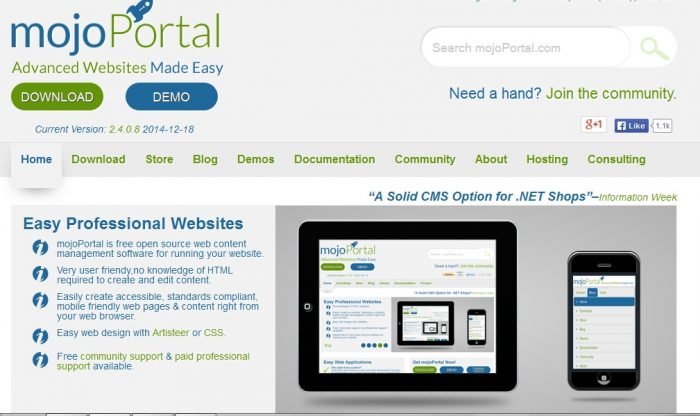 mojoPortal is free open source web content management software for running your website.Very user friendy,no knowledge of HTML required to create and edit content. Easily create accessible, standards compliant, mobile friendly web pages & content right from your web browser. Easy web design with Artisteer or CSS.
17. composite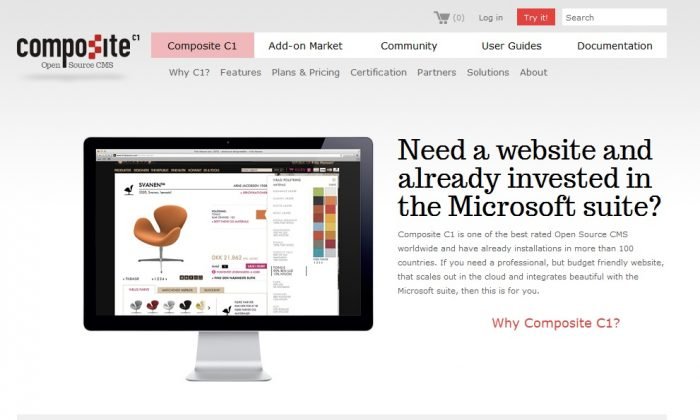 Composite C1 is one of the best rated Open Source CMS worldwide and have already installations in more than 100 countries. If you need a professional, but budget friendly website, that scales out in the cloud and integrates beautiful with the Microsoft suite, then this is for you.
18. kooboo

kooboo Enterprise CMS, Workflow, version control, asset relation management, multi-channeling, incremental deployment, SEO and tracking tool, and content delivery. Our all-in-one package works just for you.
Have something to add to this story? Share it in the comments.