Two photos of a purported "mini" OnePlus. What's more, those details come by way of a pair of leaked photos that may provide our first look at the next-generation OnePlus handset,
SEE ALSO: Temporarily Stops OnePlus Sales in India
which seemingly sports impressive specs and an even lower price tag than the already affordable OnePlus One.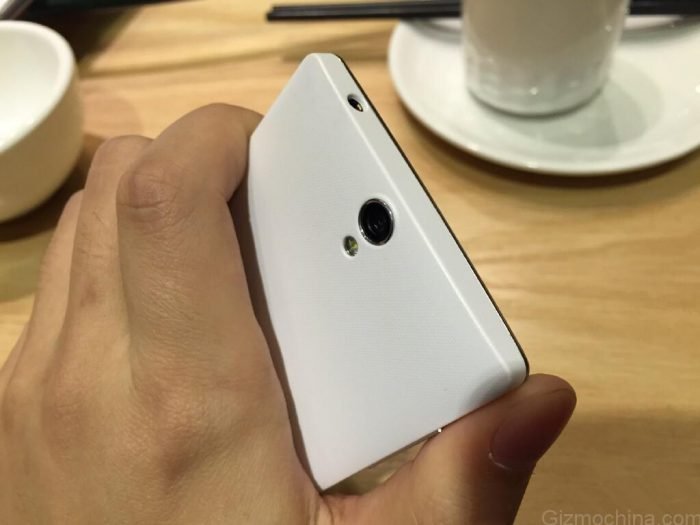 According to that profile, the OnePlus One Mini will feature a 5-inch display 1080p display, a quad-core Snapdragon 615 processor, an dual 8-megapixel rear camera and Android 4.4.4 KitKat.
Most interestingly, perhaps, is the blog's claim that the phone will launch with a price of just 1,499 RMB, (roughly $240), which helps explain some of that mid-range hardware.
Have something to add to this story? Share it in the comments.