We don't want our website to look like any other WordPress website. We want us to be unique. For themes, why not use the login page? WordPress Login Page Plugins is one of the main ways to provide a unique user experience. It enhances the brand identity that is essential to the success of any business.
For blogs or membership sites where visitors need to log in to access their content, the default WordPress login page is the starting point. You must first log in to the site before you can access the subscriber-specific materials. please think about it. How do you feel if you are trying to log in to the "Members Only" area of your newly purchased membership site and you see the same old login screen that you see on all other WordPress sites? The effect is slightly weakened, if not significantly.
Therefore, your business needs a customized version of the WordPress login page for your business's look and feel. If you want to build a membership site, you absolutely need a custom login page. If you are building a custom solution for your customers, it is best to put a white label on the WordPress login page. White-labeling your client's WordPress site enhances your brand identity and acts as a marketing agent for inbound traffic.
LoginPress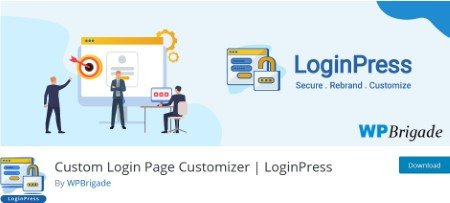 LoginPress is a handy WordPress login page plugin that allows you to customize the layout style in detail. That is, everything from colors and images to text is waiting for your creative touch. Add a logo, create a compelling background, and specify the exact error message to display to the user.
Instead of displaying a boring login page, web design can now fully comply with brand regulations. It feels like the page is custom made from scratch. Yes, that powerful and modifiable LoginPress is. In addition, you can make changes and preview them immediately. This process ensures quick creation while reaching the same professional level. Last but not least, the design is 100% responsive, compatible with web browsers, and high performance. Your website will not slow down.
Birds Custom Login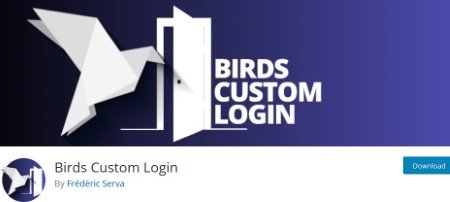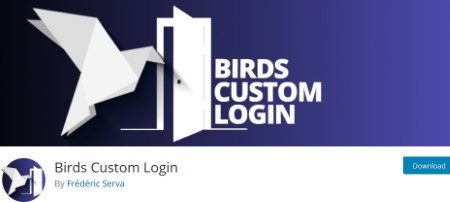 This is another great multilingual plugin for easily customizing your WordPress login page. Responsive design supports many customization features in addition to this plugin. This plugin is compatible with all built-in WordPress features and the logout link will continue to work properly. If the logo has not been uploaded, the default WordPress logo will be displayed. Live preview the login page on the plugin settings page. No need to log out!
BM Custom Login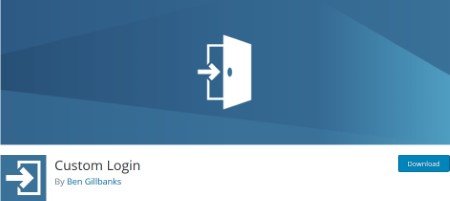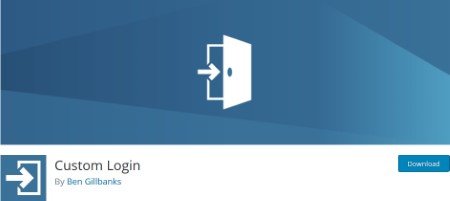 Apart from the usual features such as CSS customization, image addition, background customization, etc., the BM custom login template feature is unique. The developer has created a Flickr group to share a customized version of the login page for plugin users. You can create a new design using the PSD file in the plugin's image template folder and upload the new template to the plugin's resource folder in / wp-content / plugins / bm-custom-login.
Login Designer
Thanks to useful tools like Login Designer, you can build stunning web designs without knowing how to code. Login Designer is a killer login page customizer plugin that gives you all the rights to create the nifty login pages. Not only is it easy and quick, but you can also enjoy a lot of fun in the process.
Login Designer allows you to do your programming work visually. This makes the extension easy to use for beginners and ideal for advanced users. You can save time and effort by choosing from pre-defined templates and navigating from there. You can further improve your off-the-shelf layout by changing colors, images, and other details. Thanks to its ease of use, Login Designer is extremely comfortable to operate as you are already using it.
YITH Custom Login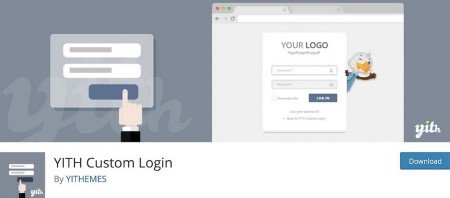 If you get tired of the default WordPress login page, it's better to use YITH Custom Login to get things done to a whole new level. Instead of blunting, you can add spices to your liking. Keep it original and attractive and add another layer of coolness to your already exceptional website. Once the installation is complete, just press the activation button and you're ready to move on.
Below the appearance, you will see the login screen. Here you can customize the default login page to your liking. You don't really have to be a coder or designer to use YITH Custom Login. This is a beginner and user-friendly plugin that helps everyone be as creative as they like.
Erident Custom Login and Dashboard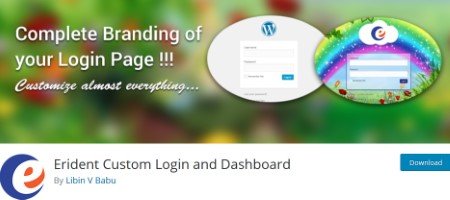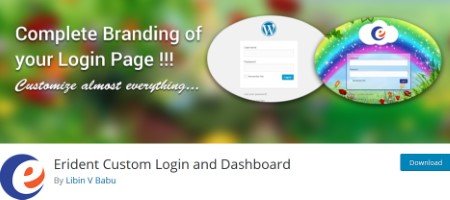 This plugin has many features including various customization options, including backgrounds, fonts, animations, colors, opacity, gradients and other amazing CSS features. You can also change the footer text of the admin dashboard. This is great if you are building a custom solution for your clients.
The main function of this plugin is the ability to import / export settings. This makes the task much easier when managing multiple websites. Replace the login form WordPress logo with your own logo, enable / disable the login form link shadow, enable / disable the login form shadow, and change the login button. color.
Admin Custom Login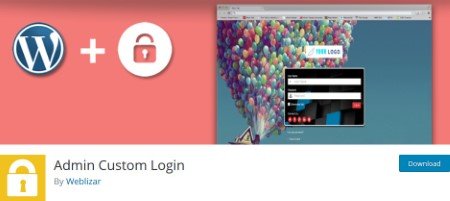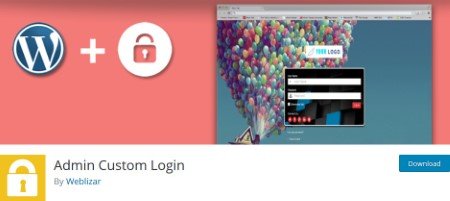 The Managed Custom Login Plugin provides the ability to customize the WordPress Managed Login page to suit you. Create your own login design or admin login design using the admin custom login plugin. Almost every element of the login page can be customized using the admin custom login plugin. The advanced feature of this plugin is animated background. Set some images and watch the plugin produce a nice animated slideshow. You can add social media accounts with just one click. Also, all options are fully customizable.
These plugins provide basic functionality for free, and advanced plugins are paid. These plugins typically have many active users, and due to the large number of active users, most are updated.
White Label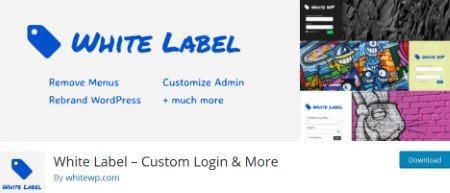 The White Label is a powerful, practical and free WordPress plugin that takes login page customization to a whole new level. In fact, white labels don't just focus on login pages. You can brand and style your entire WordPress dashboard. Whether you're doing it yourself or working with a large number of clients, you can now level up with a fully customizable look on your login page and management dashboard. How insanely great it sounds?
White label options are endless. If you want to unlock more features, you can always be a pro. From adding custom background colors and images to uploading logos, custom CSS, and changing welcome messages, you can do it all with white labels.
Custom Login Page Templates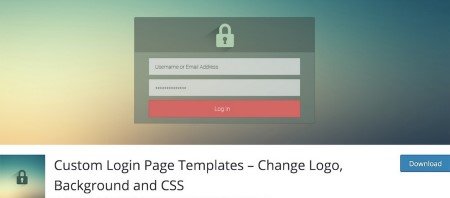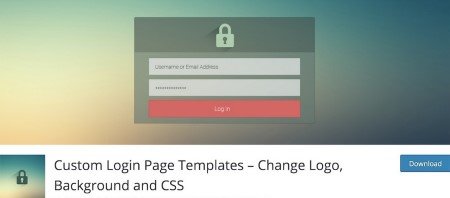 Custom login page templates are another great free login page customizer plugin alternative to performing tricks. Now you can completely style your WordPress blog or website login page without sweating a single drop. Fortunately, the custom login page template is for everyone, so you don't have to code it to make any changes or improvements. However, if you're an expert, you'll still support custom CSS.
You can also adjust the background, upload your logo, and choose from five different landing page templates. You also have the option to create a light or dark page and set the photo of the day as the background via Wikimedia. Regardless of the number of people who use your website's login page, even if it's just you, now improve the default look according to your wishes.
Custom Login Page Customizer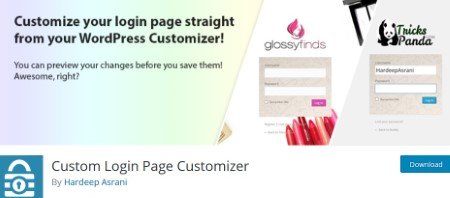 The custom login page customizer plugin allows you to easily customize the login page directly from the WordPress customizer. You can preview your custom login changes before saving. All customization features are available in the free version. The premium version provides the reCAPTCHA verification module as a security add-on. Premium plugins have extensions and come with basic level developer support.
Custom Login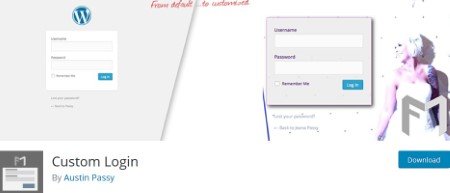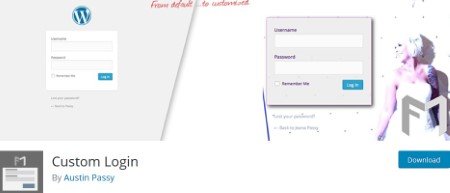 It is one of the most popular freemium plugins with over 80,000 active installations. The free version includes a lot of design features, it's as easy as changing some settings, and you don't need to understand CSS at all. Custom logins also have HTML, CSS, and jQuery text areas for more advanced customization.
If you need more help, you can always find a small but ever-growing document. A valid license key is required to send support on this site.
WP Admin White Label Login (Premium)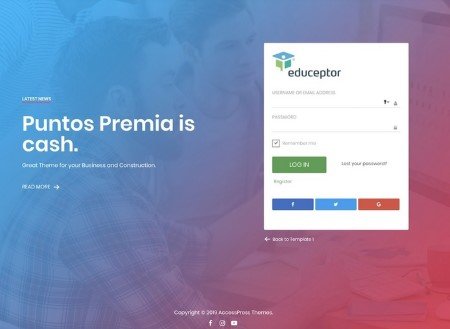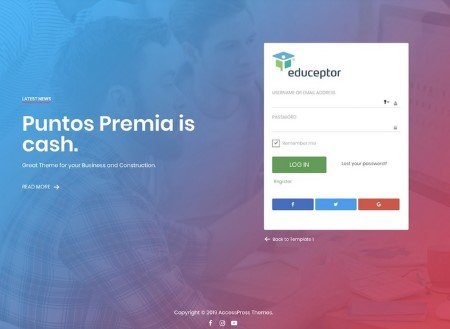 If you really want to take your login page to the next level, all you need is WP Admin White Label Login. This useful custom login page plugin contains a lot of features and components. It also includes over 25 out-of-the-box ready-to-use templates. Of course, it takes very little time and effort to customize the desired layout for T to meet brand regulations.
WP Admin White Label Login also guarantees a cordless experience. This means that even if you lack programming and design knowledge, you can use it to create killer login pages. Other features of WP Admin White Label Login are image and video backgrounds, Google reCAPTCHA, social login, and the option to translate into any language. I want you. The final layout is also mobile-friendly and works well with all modern web browsers. If you need additional help, you can always get amazingly friendly support.
Some Tips for customizing your WordPress Login Page
The easiest way to customize your WordPress login page is to edit the wp-login.php file directly. This is definitely not a good idea. For starters, it is considered an inadequate software development practice. Second, every time you update your WordPress core revision, your files may be replaced with the new version. As a result, all customizations are lost.
Another way is to use all the customizations to create a great plugin. You can add nifty features like links, buttons, animations and pack them into your plugin. Changes are incorporated as soon as you activate the plugin. This is basically the correct (and safe) way to perform the same process described above. This is the plug-in we're talking about, so you won't lose your customizations while updating WordPress.
The last way to customize your login page is with the WordPress plugin. Below are some of the best plugins for customizing your WordPress login page. We have categorized plugins as free, freemium, and premium to speed up the search for plugins.