Mac OS X-Recent Macs–with Apple silicon chips and macOS Big Sur-–use a different method of data restoration from Time Machine in macOS recovery mode. You can read this post to find out how this works. To retrieve inaccessible files on your Mac, use a bootable Mac Data Recovery Software. See Also: How To Get A Tax Business
Restore Data using Time Machine in macOS Recovery Mode
If Time Machine Backup is available, restore Mac from Time Machine using macOS Recovery mode. You will have to reinstall macOS during the new restoration.
Warning: Data can be lost if your Mac is erased during the reinstallation process. To prevent data loss, you should backup all of your Mac's files to an external storage media.
The Time Machine restoration steps within macOS Recovery mode can be found here:
Check that the Time Machine backup disk drive is connected with the MacBook, Mac mini, and iMac from which you wish to restore the backup.
Any one of these methods can be used to boot your Mac in macOS Recovery Mode:
To start a Mac with the M1 chip, hold down the Power button until Startup Manager appears. Next, select Options > Continue.
For Macs with Intel chip, turn on the Mac or restart it, and then hold the Command + R hotkey down until the startup screen appears.
After you have launched macOS Recovery mode, click Reinstall macOS From Utilities. Click Next to continue. Follow the onscreen instructions to install macOS from Utilities.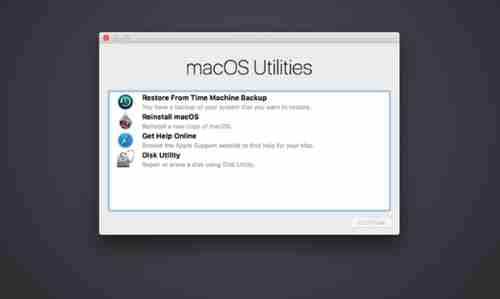 Once Mac finishes the process of reinstallation, you'll see the Migration assistant window. Next, choose Transfer from Time Machine Backup and click Continue.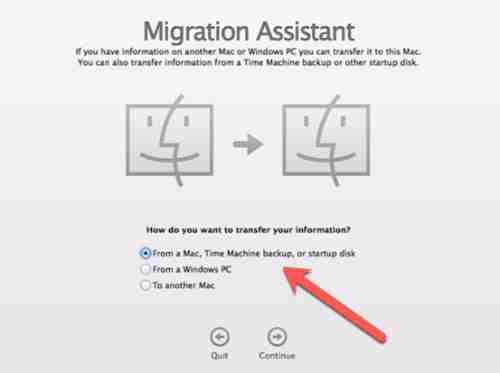 To restore the process, select the restore date/time and follow the onscreen instructions.
In the event of no backup, you can retrieve files using a Mac file restoration software.
Mac File Recovery Software – Recover data from macOS Recovery Mode
A Mac File recovery program can be used to retrieve files that were lost on your Mac if you have not taken a Time Machine Backup. You can recover your data with Stellar Data Recovery Professional software as follows:
Install and launch Data recovery Mac utility.
Create a bootable drive. Connect the drive then to your non-booting Mac. After selecting StellarDataRecovery From Utilities, click Continue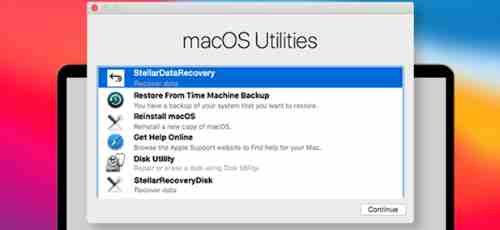 You can see the video below to learn how to recover data from a nonbooting Mac.
*Stellar Data Recovery Professional Mac scans a Mac drive and provides file preview at no charge. To create a recovery partition and recover files from a nonbooting Mac computer, activate the program. This tool also comes with a 30-day money-back warranty.
Conclusion
We hope that this blog helped you understand how to restore Mac in macOS Recovery mode from Time Machine. If you lose your data, use the best Mac recovery software. The software supports macOS Big Sur 11 versions or earlier.