In this post we present 16 Best Free Adsense Plugin For WordPress. It is a plugin that can help you earn money by monetizing the traffic coming on your blog. Adding AD to your WordPress website is simple enough to do and plugins can make the task even easier. plugin provides allows you to easily insert ads anywhere on your wordpress site. So here is the list of 16 Best Free Adsense Plugin For WordPress. We hope you enjoy this collection.
Quick Adsense

Quick Adsense is an Ads management WordPress plugin. It offers a quicker & flexible way to insert Adsense or any Ads code into a blog post. Besides, it can randomly place the Ads anywhere within a post. It comes with a simple setting page, and it does not overwhelm you with complicated customizable options.
In general, placing Adsense randomly within a post is a good way to experiment a variety of ads formats & placements besides optimizing your Adsense. If you have many regular visitors who frequently revisit your blog, the randomization will likely catch their attention.
AdRotate

Thinking of making some money with your website? Try AdRotate. Using AdRotate you can easy place advertising banners pretty much anywhere on your site while managing almost everything from your dashboard. No fussing with your themes code if you don't want to. Create your own adverts with basic HTML/Javascript code or use adverts from your favorite Ad Server such as DFP, AdSense, Chitika or other similar services. Manage your advertising campaigns with ease, right from your dashboard. Check up on performance and make use of the myriad of features AdRotate has to offer.
Easy Plugin for AdSense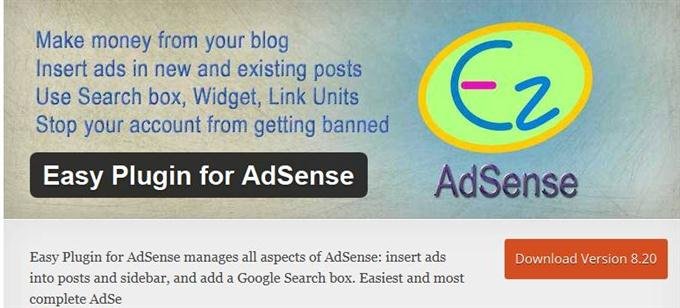 Easy Plugin for AdSense provides a very easy way to generate revenue from your blog using Google AdSense. With its full set of features, Easy Plugin for AdSense is perhaps the first plugin to give you a complete solution for everything AdSense-related.
Ad Injection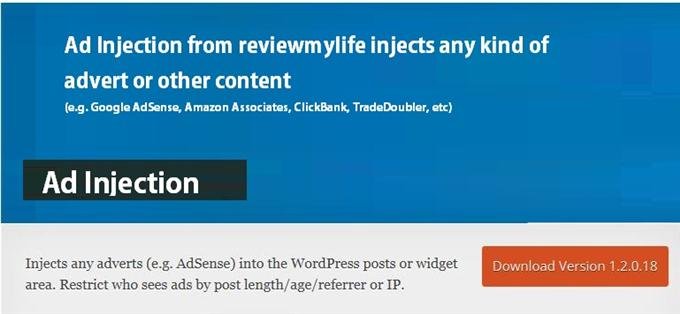 Ad Injection from reviewmylife injects any kind of advert or other content (e.g. Google AdSense, Amazon Associates, ClickBank, TradeDoubler, etc) into the existing content of your WordPress posts and pages. You can control the number of adverts based on the post length, and it can restrict who sees adverts by post age, visitor referrer and IP address.
Google AdSense by BestWebSoft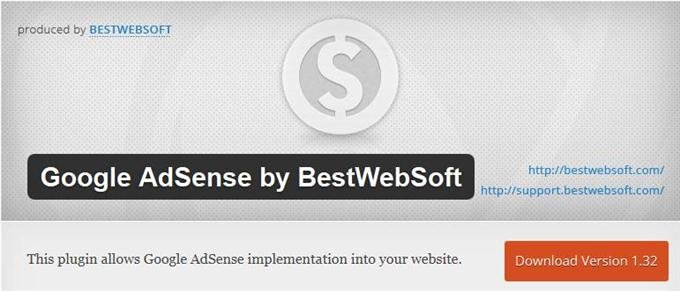 Google AdSense Plugin creates blocks to display ads on your website. It allows to customize the ads displaying, such as format (text ad, image, text with an image or link), size, color of the elements in the ad block, rounded corners and the ad block position on the website. It provides possibility to make ads unique and original.
Advanced Ads

Advanced Ads is a simple ad manager made by a publisher for publishers. Based on my experience delivering millions of ads per month I built this plugin as a powerful, but light weight solution to not only manage and serve ads in WordPress, but to test and optimize them as well.
WP Simple Adsense Insertion

Use this plugin to quickly and easily insert Google Adsense to your posts, pages and sidebar by using a shortcode or calling the php function from your theme's template file.
There are many plugins and services which can add Google Adsense to your WordPress site. However I found that even though something like Adsense Manager or Adsense Deluxe provides a lot of customizable options, it can be overwhelming and isn't really simple enough for people who are new to WordPress.
Adsense Widget

Simply the best Adsense Widget. Select Ad size easily on your site. Hide ads for users, admins. You can change colors easily. You can define Slot & Channel ids for statistics. Easy to use shortcode [adsense]!
All in One Adsense and YPN Pro


All in One Adsense and YPN is a Free and Open Source WordPress plugin which is able to automatically insert google adsense ads or yahoo publisher network (YPN) ads in to your posts on the fly. It doesn't matter if you have 1 post or 100,000 posts, it will insert your ad code into all of them automatically. You can control all aspects of your ad's display and position.
Meks Easy Ads Widget

With this plugin you can create unlimited number of ads inside your WordPress widget. There are several smart options provided to customize ads for your needs.
WordPress Ad Widget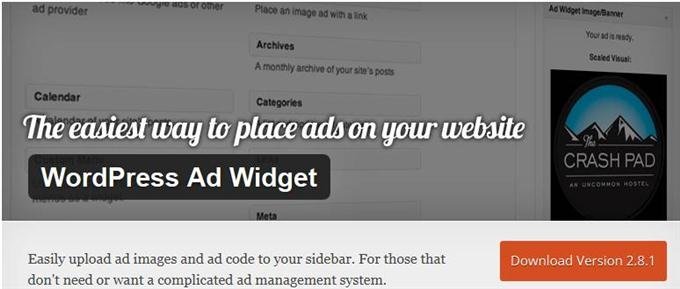 This is the easiest way to place ads in your WordPress site. Just drag a widget to the sidebar, upload, an ad, and save.
Boggle Woggle Adsense


Boggle Woggle helps you manage your (adsense) ads (advertisements) on your blog. You can copy/paste your ad code (for example from google ADSENSE) into ad units or ad widgets.
For each ad unit and ad widget you can specify where it should be displayed and on what type of content (posts, pages, archives, categories, home, search) and how it should be alligned, perfect to have control over your ADSENSE ads.
WP Advertize It


This plugin provides allows you to easily insert ads anywhere on your website. You can define ad blocks containing ads from Google Adsense, Amazon, Commissure Junction.
Corner Ad
AdPlugg WordPress Ad Plugin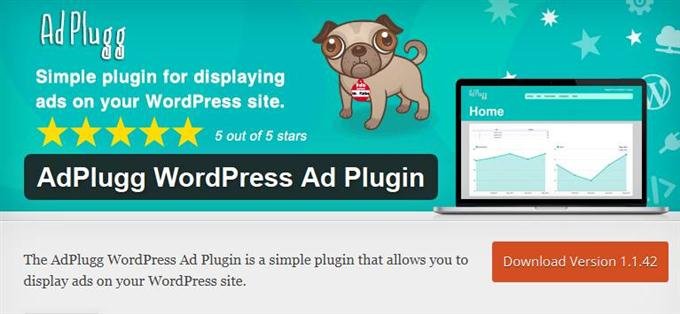 The AdPlugg WordPress Ad Plugin works in conjunction with the FREE adplugg ad service. Ability to add your AdPlugg ads to your WordPress site from the WordPress Administrator with no access to the underlying source code required. Ability to add you AdPlugg ads to any Widget Area on your site by dragging the AdPlugg Widget into that area. Support for Zones allowing you to put different ads in different locations on a page. Works with AdPlugg's Free and Pro versions.
Advanced Advertising System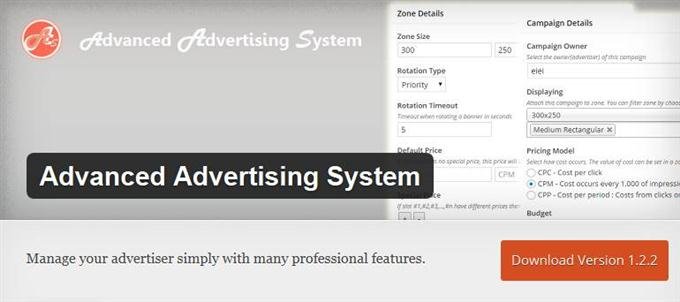 If you have customers who want to promote their products on your site, Advanced Advertising System can help you. The main of this plugin is to manage advertisers, to control campaign especially the pricing model for each advertiser. You can manage ads zone(position) and specify the pricing model(CPM, CPC, CPP) for each zone slot. Front-end display is based on priority system.