Today we are going to share a great 41 Best Creative CV Resume Examples. Your resume is often your first point of contact with a business that you'd like to work for, so make sure that it's awesome with these ten professional resume templates. The same is true when making contact with a new potential client. All the professional creative and customizable Resume templates or CV theme, great for everyone to showcase their online bio, education, work experience, skill or achievement.
So here is the list of 41 Best Creative CV / Resume Examples.
FREE Resume Template (3 page)

This is a FREE resume template that is intended for your personal use. The file format is PSD and it uses Roboto. Open sans and Lato will work nicely as an alternative font choice.
PSD Resume & Cover Letter Template

If you love it then just get it. We are giving away PSD resume and cover letter template for free. Don't worry if you are not photoshop user, we have this resume and cover letter template in MS Word format as well. You can easily edit and fill in your own information in MS Word resume template.
Personal Resume & Promotion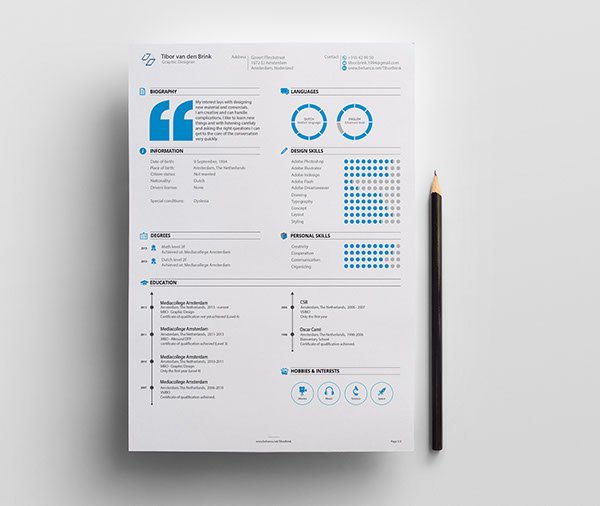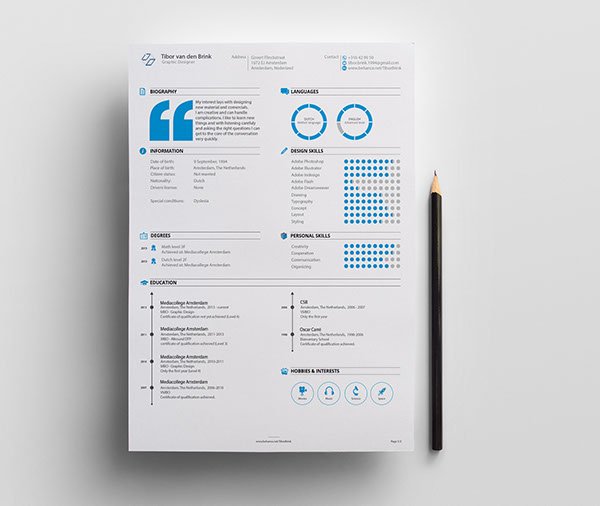 This is my resume I've been using for the past year, showing my skills, work experience, education & other information.
Modern Creative Resume v3

The perfect way to make the best impression.So, Today i have made a Creative resume with Modern Style and Strong typographic structure, very easy to use and customize. Modern Creative Resume is Complete Resume/CV template with cover letter.
Download
Personal Presentation – CV's & Business Cards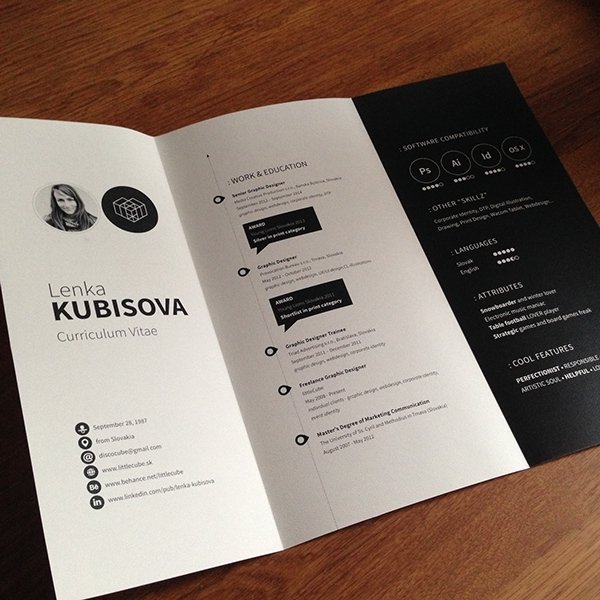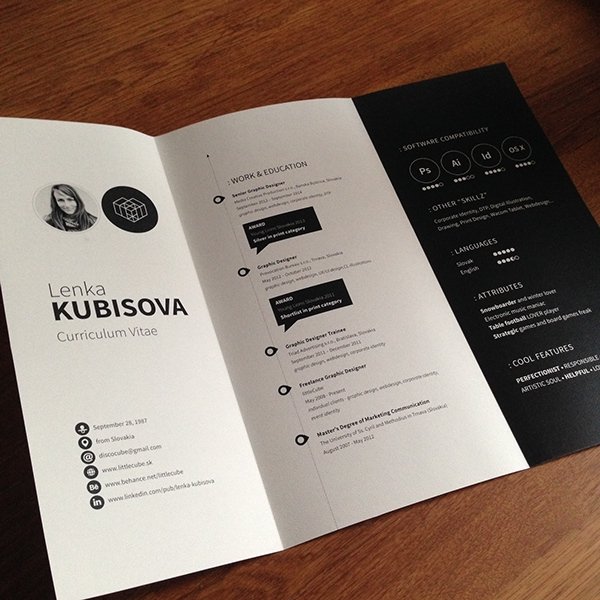 My graphic designer's CI including logo, business cards and 2 types of CV's with client references, printed on design papers.
Resume Template Free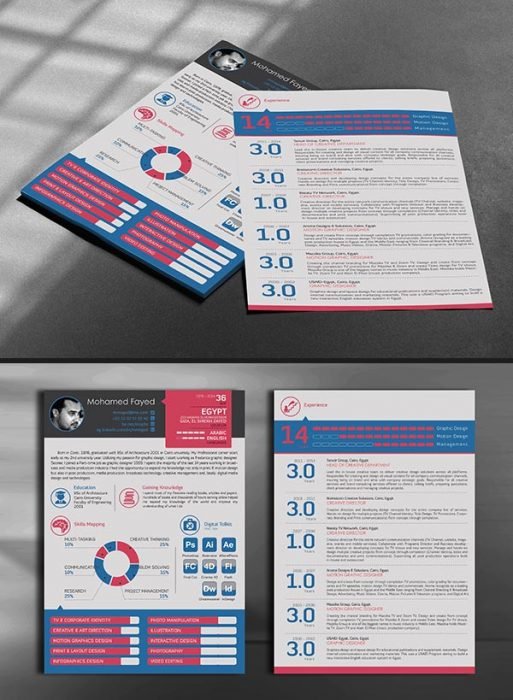 Great CV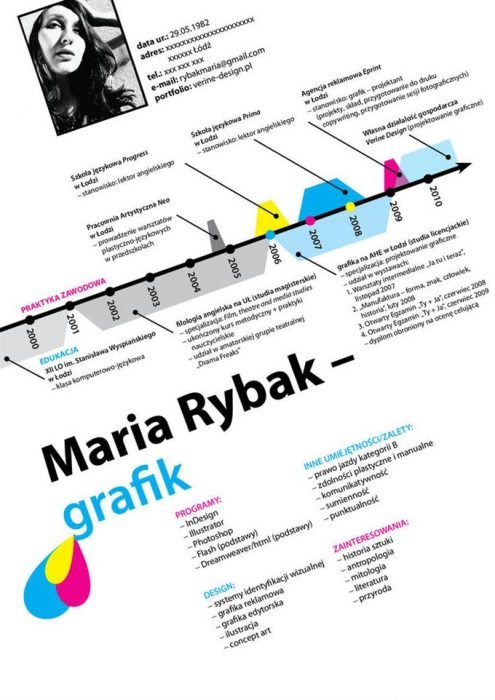 Resume Espanol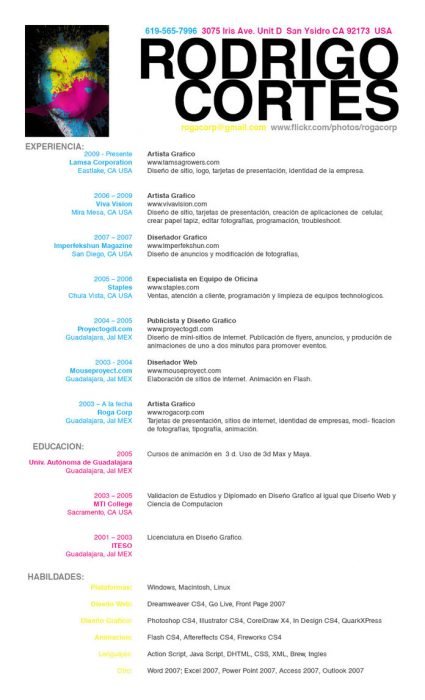 Unique Resume CV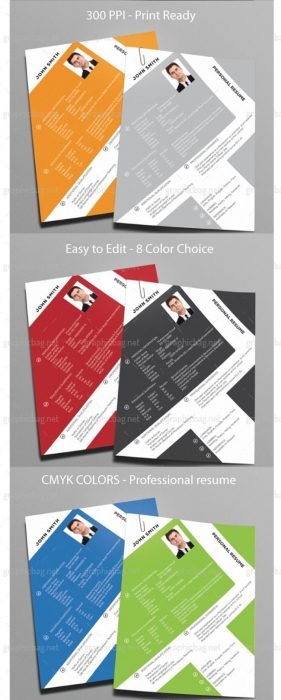 I made a cv for my son using this, and interviewers where really impressed with how it looked. Anyway got him the job well done.
Resume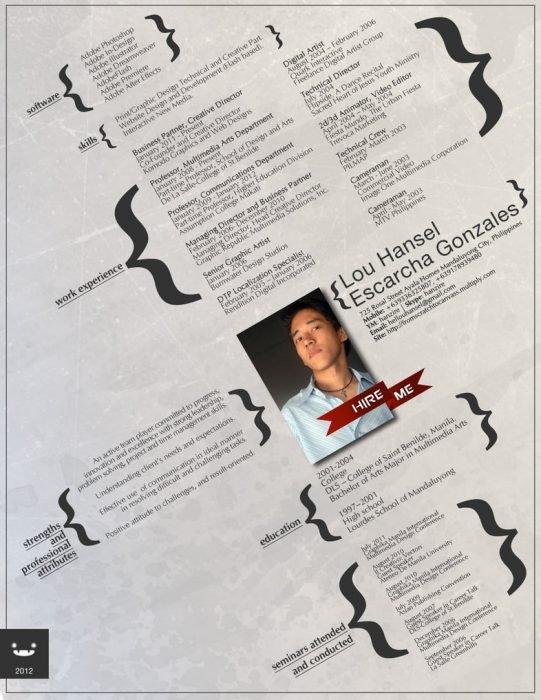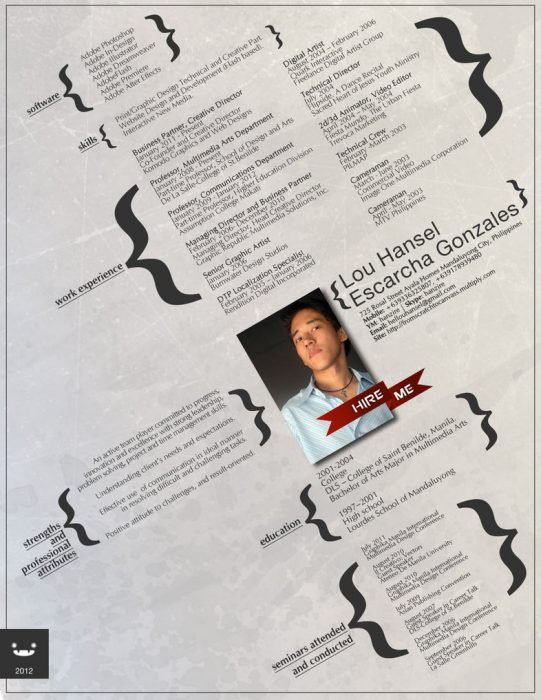 instead of wasting time and day dreaming i edited my resume and played around with the layout…mix and match etc…
Curriculum
Pro 2 in 1 Resume


This Pro resume made with Strong typographic structure, Very Professional design and very easy to use and customize. Pro 2 in 1 Resume is an other Complete Resume/CV template with cover letter and resume.
Download
Creative 3 in 1 Resume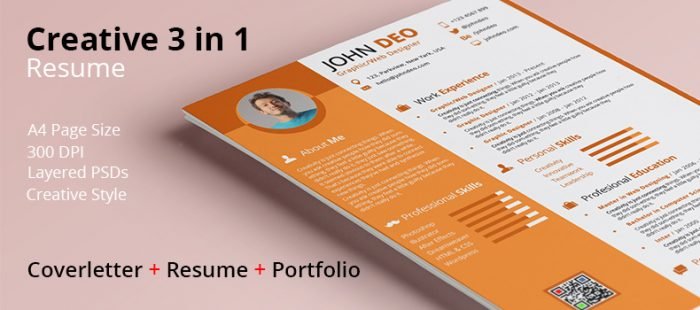 Creative resume made with Strong typographic structure and very easy to use and customize. Creative 3 in 1 Resume is a Complete Resume/CV template with cover letter and portfolio pages.
Self-Promotional Mailer & Poster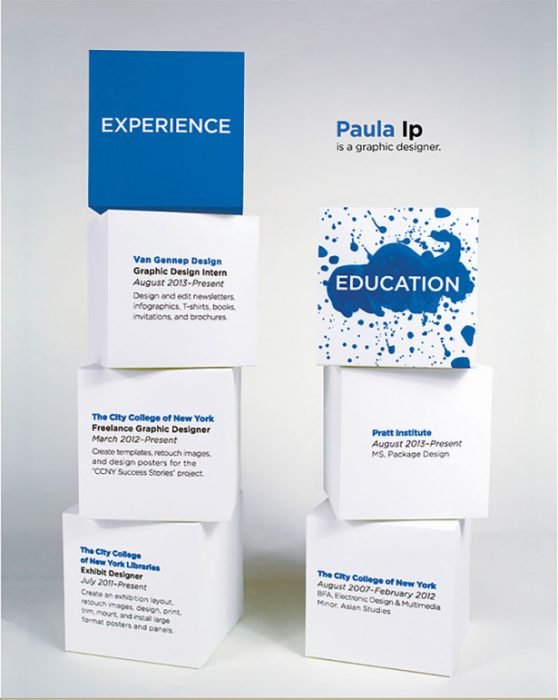 This self-promotional mailer was designed for a student project. The assignment was to design a self-promotional mailer & poster with a folding system. I had complete freedom over the content; I wanted to show my design work, a little bit about me, and my 3 rules.
FREE Resume Template

FREE Resume

This is a FREE resume template that is intended for your personal use. Please do not sell or distribute it.The file format is PSD and it uses Roboto. Open sans and Lato will work nicely as an alternative font choice.
FREE Simple Resume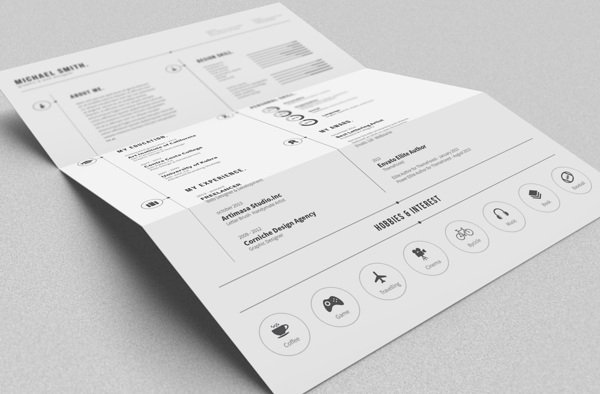 FREE Resume + Cover Letter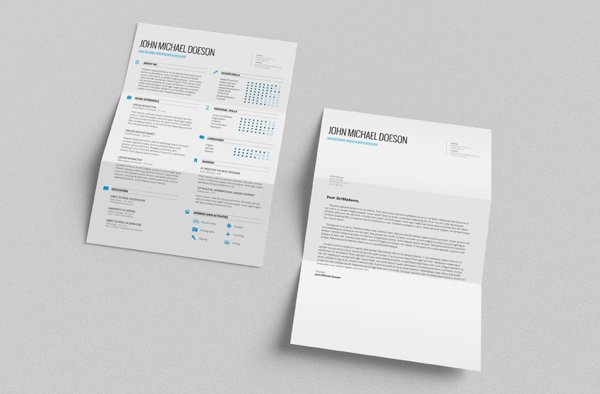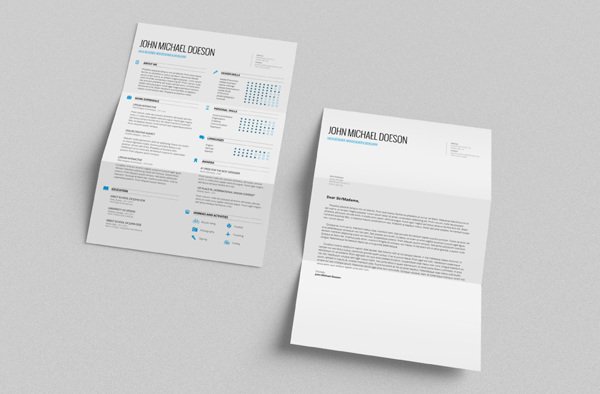 You can print it, save as PDF or attach in e-mail. Stand out of the crowd with this highly professional, premium template. Don't spend a dime to hire designer, use your own creative spirit!
Ultra Minimal Resume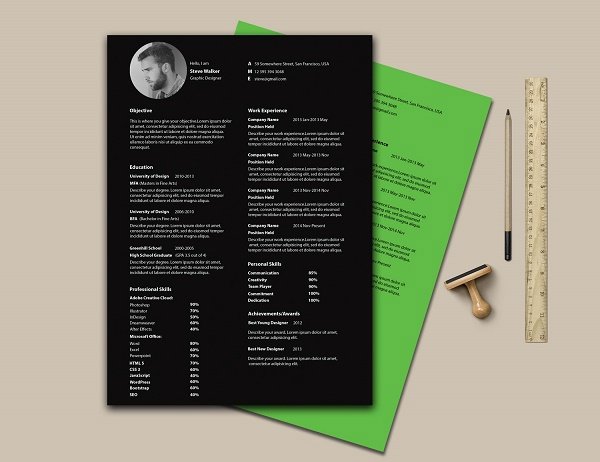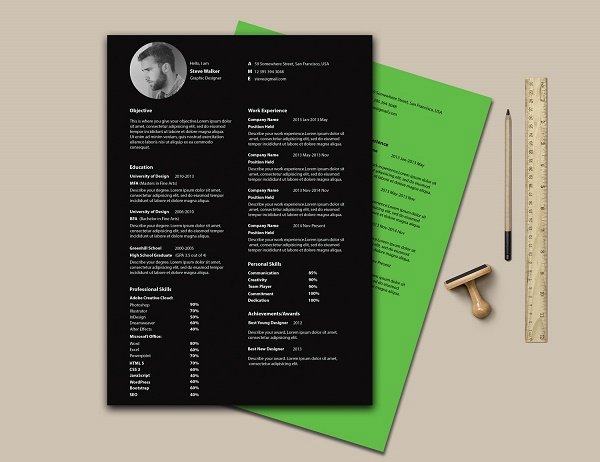 This resume is minimal and uses a very clean and neat layout to focus on your data and easy customization.
Elegant and minimal resume/CV template for designers, developers and professionals in any industry. Simple and professional layout for maximizing your impression. Simply input your data and sent to print.
Elegant Modern Resume

https://www.behance.net/gallery/7262041/Elegant-Modern-Resume
Regulaar Resume / CV / Curriculum Vitae / 10 Pages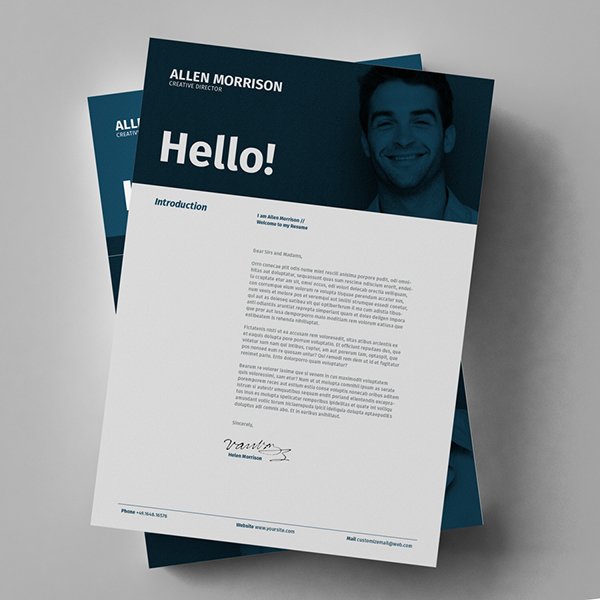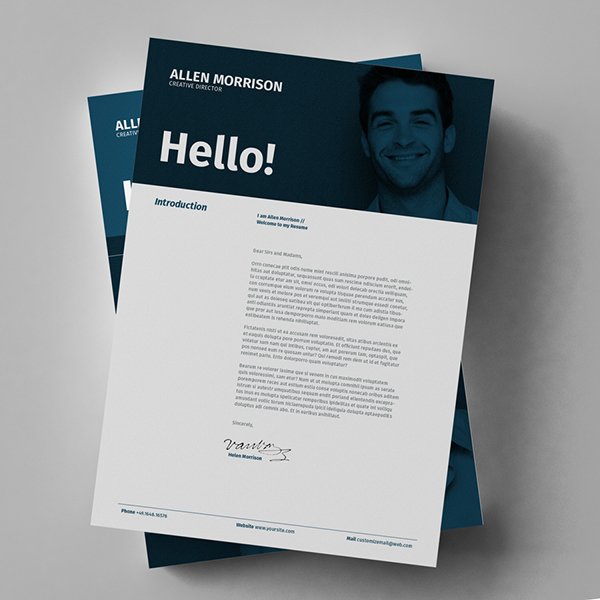 The Regulaar Resume template is an Indesign, Photoshop and Illustrator template for individuals working in creative fields that require adding images to their written CV.
Server Resume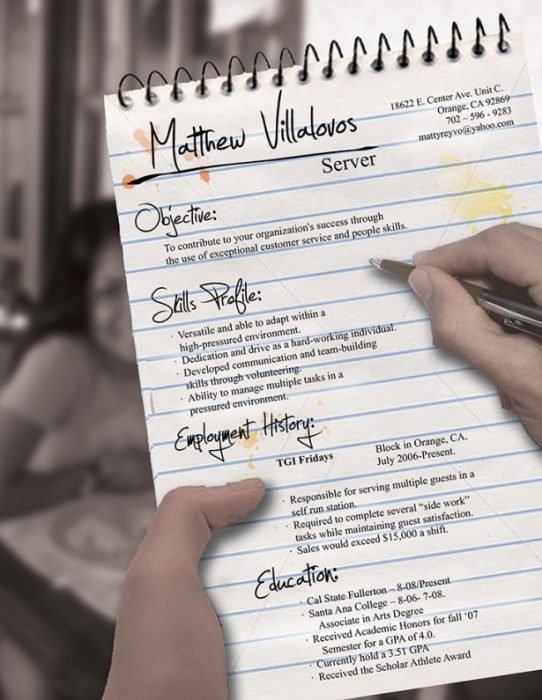 Sometimes the server industry can be rough, especially when the restaurant is a popular one. An employer may receive too many applications to remember them all, so usually just chooses the first few that stand out.
Free Resume / CV PSD


This template is unique in design, color scheme and iconography. It is made with font-awesome icons, multiple color schemes and grid layout can be applied to this PSD. Our team worked so hard to develop this theme and documenting, grouping and optimizing for best performance.
FREE Resume Template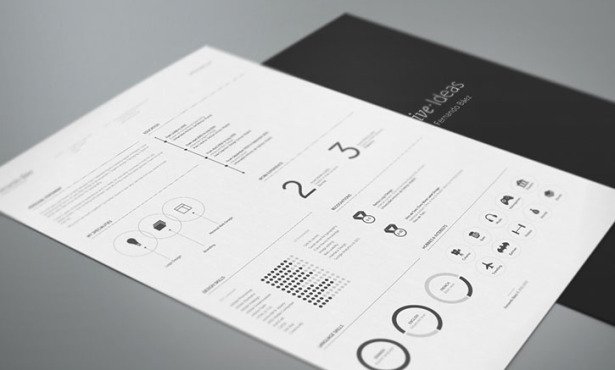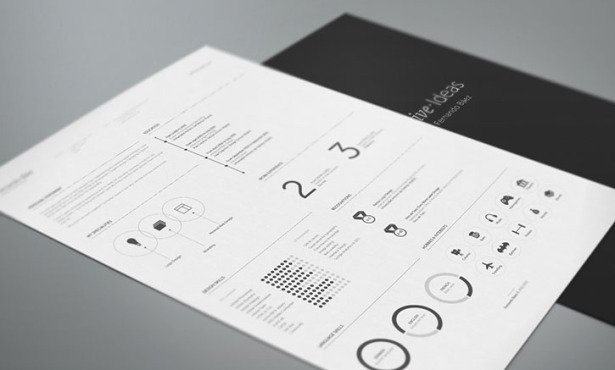 Baez's resume design is definitely one that maintains a more professional, corporate look. The graphs, charts, icons, and other visual graphics give this one more personality than a regular resume, though.
CV/Resume project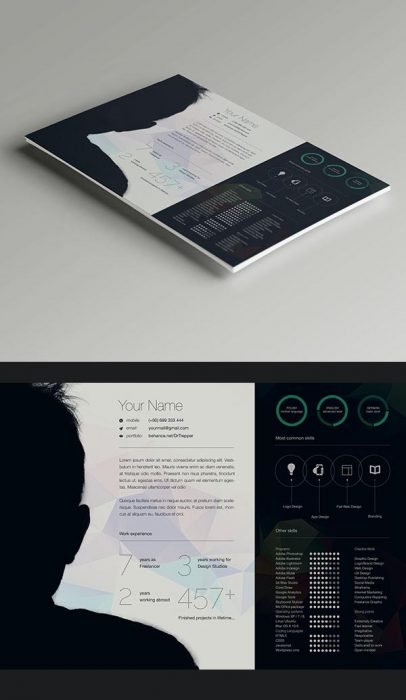 CV – Take A Look Inside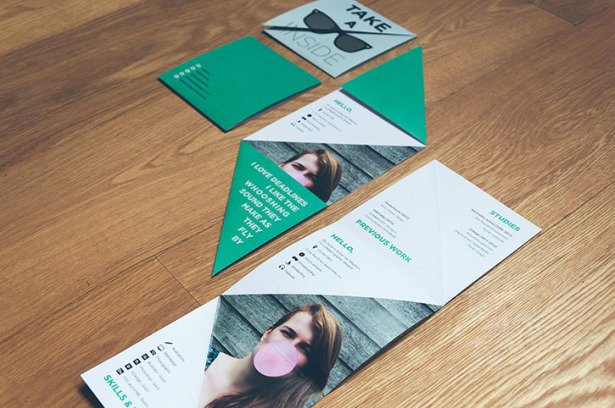 Both the format and the fold of this CV design is fantastically creative. Mieghem does an excellent job of creating intrigue and keeping attention by leading to the next page with the fold.
CV Flat Template
Shameless Self-Promotion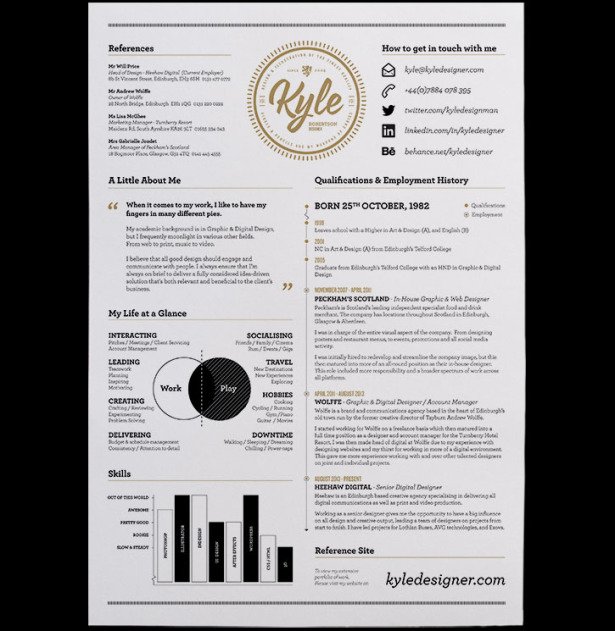 A personal logo is always a safe way to add some originality to a resume that needs to remain more on the corporate side. Robertson doesn't stop there, though.
Freebie Multi-Page Resume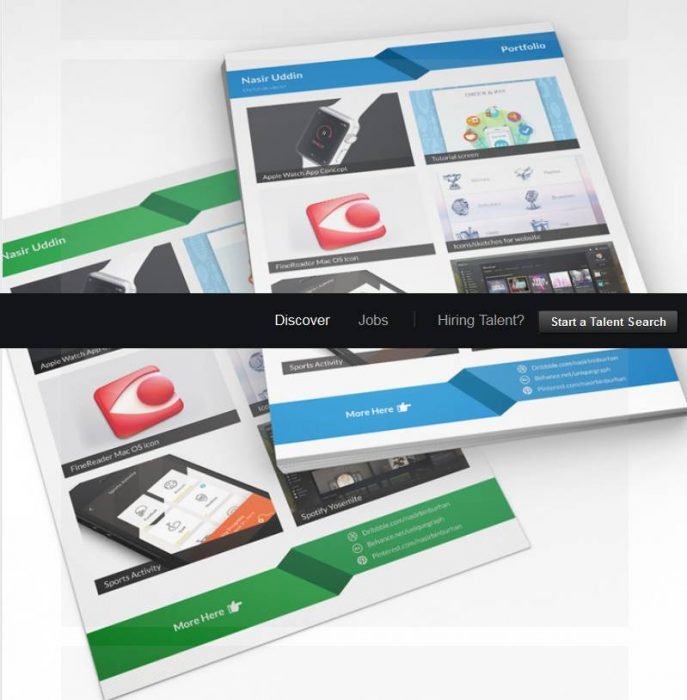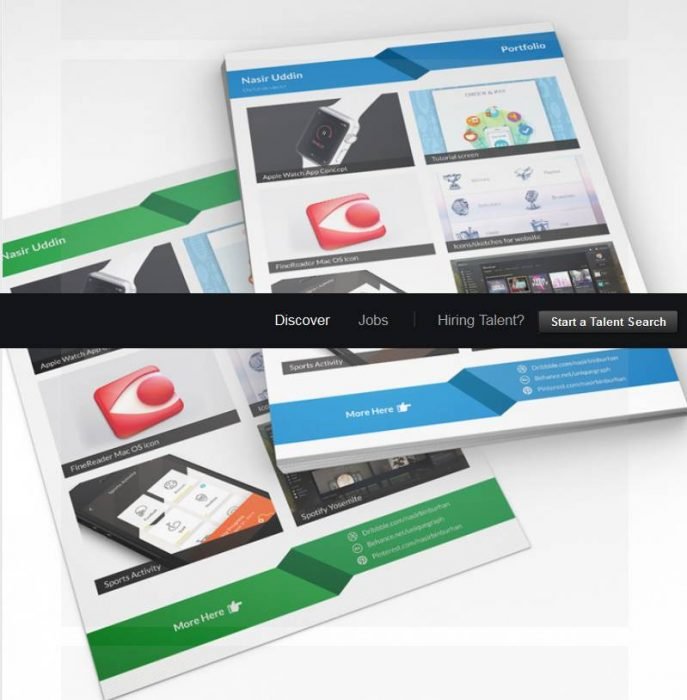 My Resume 2

Fitting a lot of information onto a single page is one of the more difficult parts to a resume, but darthkix solves this problem quite beautifully.
CV Template

Infographic CV/Resume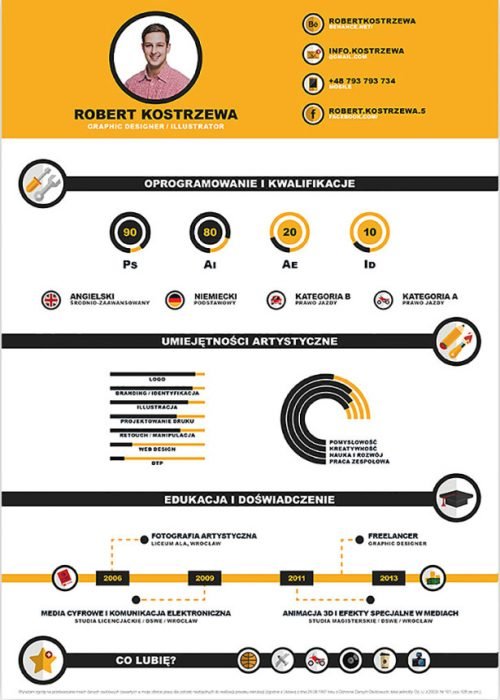 The infographic look is an excellent idea for a CV design. You can fit a ton of information both neatly and creatively onto a single, long page. Even printed out, it will still look excellent and make sense due to the infograpic poster design.
CV/RESUME TEMPLATE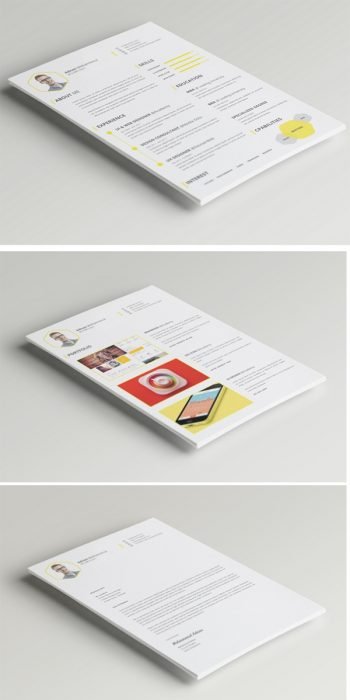 This minimal and professional CV template will help you to create your CV/Resume more corporate and professional. 3 layered PSDs are fully layered and organised to edit and customise as you want.
Resume by Evelien Callens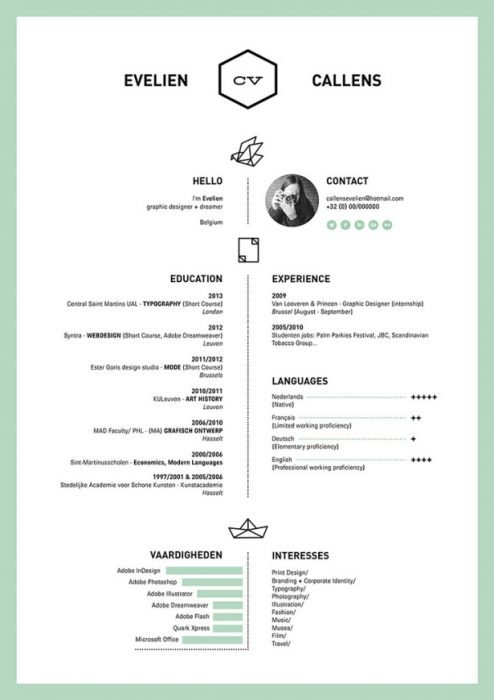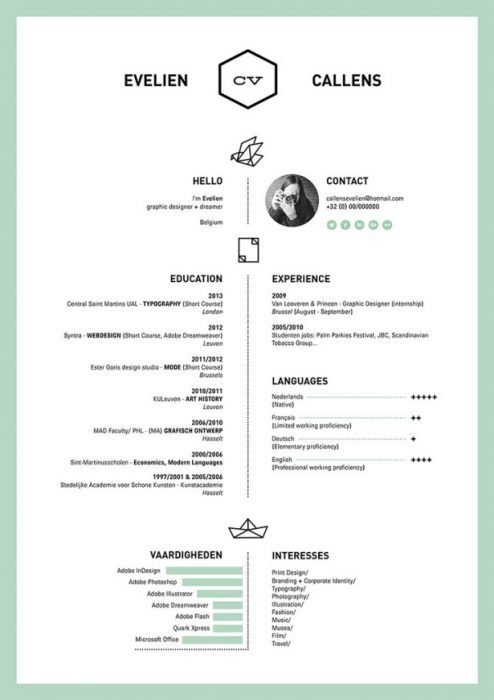 Callens's CV design sticks to her brand look very well. The entire design is quite clean and organized, easy to quickly browse. Yet it still looks pretty and shows off her graphic design skills.
Resume Template for designers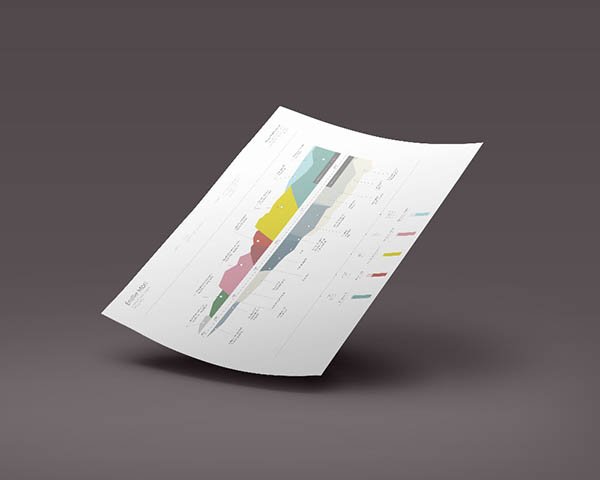 The Resume 2013

The colors in this curriculum vitae brochure are fantastic! Again, a folded brochure is an excellent way to keep interest from page to page as well as break up lots of content.
Self-Promotion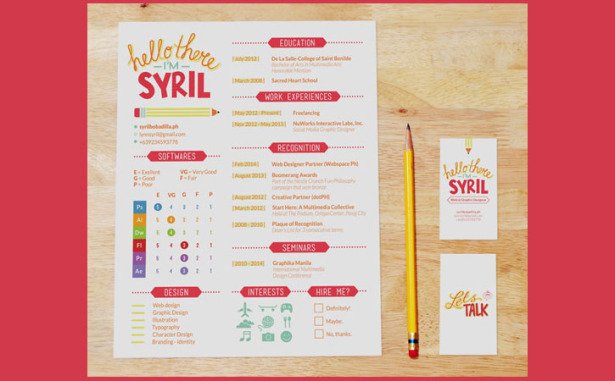 The bright colors in this creative resume by Bobadilla are stunningly balanced out by the excellent, clean layout of content. Plus, the custom fonts add a very nice, original touch to the entire design.
Minimal Resume / CV / 12 Pages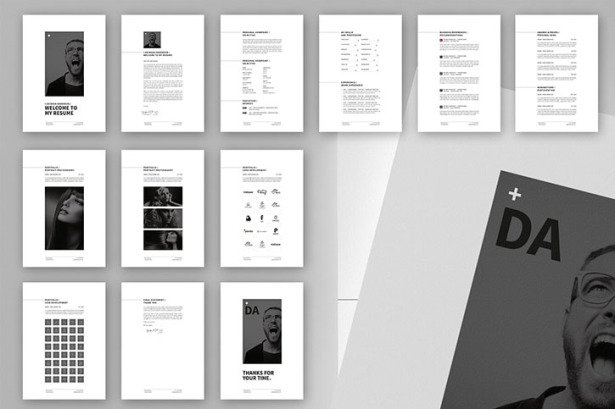 The design itself is minimal, but using all 12 pages for a CV seems a bit overwhelming. You could choose to eliminate most of these pages in this downloadable design, however, if you decided to use it for your own.
Askella – FREE Resume Template

CV / Resume Bundle

Modern and clean Resume and Cover letter + RESPONSIVE HTML version. It is very easy to use.
Personal Branding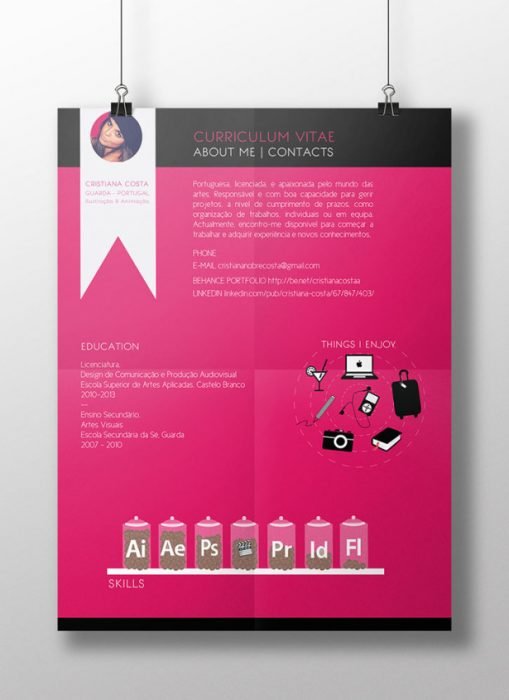 Costa's CV design creatively uses graphics in place of text in her "Skills" and "Things I Enjoy" sections, which helps keep the rest of the text easy to digest.
Self-branding 2014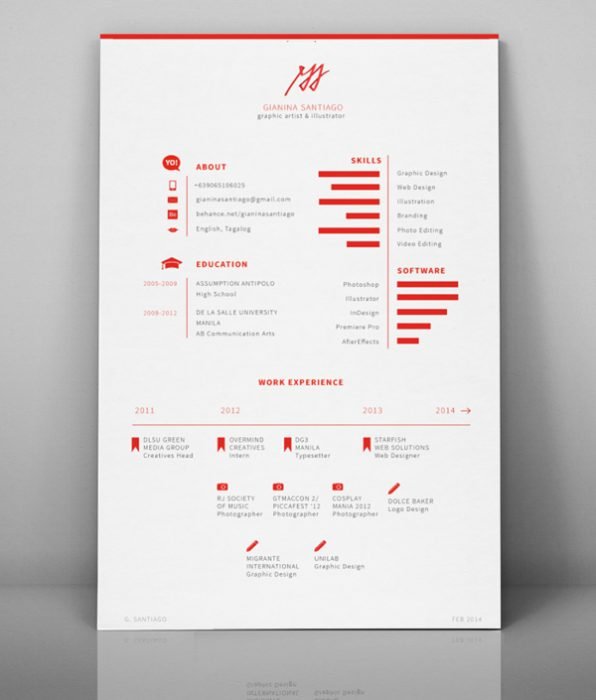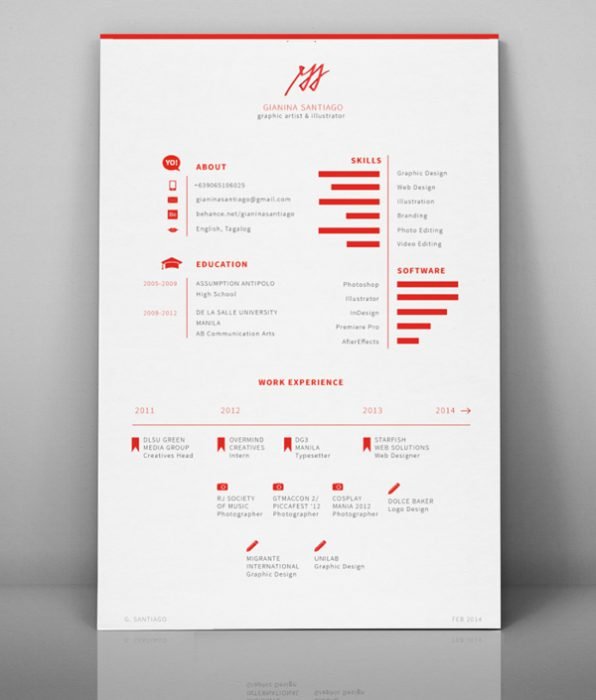 Rebranding this year. Decided to stick to one font and color. Flat design and icons for that clean minimalist look.