You're watching your favorite program on Hulu. When the plot is at a crisis point, the episode is abruptly cut into a commercial. Do you feel emotionally tense? Yes. And the problem gets more severe when you realize that the commercial is playing at a stifling volume, filling up the room and smacking your ears. A quick exit to grab snacks won't help.
Have you ever been asleep when you watched your favorite shows, and suddenly you're woken by the booming sound of an advertisement? You're not alone. Many of the streaming service users, Hulu, have noticed that the volume of commercials played every two to three minutes on the program is deafening.
In some instances, commercials could be as loud as 10-20 decibels more than Hulu media! What is it possible to do to stop the loud advertisements on Hulu? I'll guide you through a few options.
Why Hulu's advertisements are So Loud
Even though Hulu and other platforms for streaming have changed the way we view television, it appears like advertisers are reverting to their old tricks to keep our focus. Several viewers of Hulu have reported that when shows play at a moderate volume, ads on Hulu are loud and obnoxious.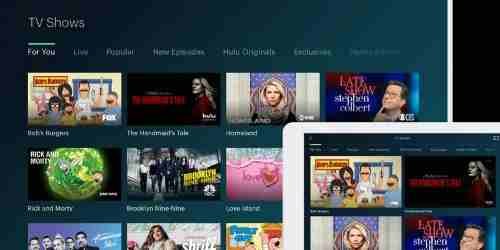 This could be very irritating for a person who watches TV, and there's even a law that regulates the frequency of television commercials. This law, known as the Commercial Advertisement Loudness Mitigation (CALM) Act, passed in 2010, makes it unlawful for commercials' volume to be higher than the volume average of the channel shown.
Certain ads on Hulu begin by maintaining the volume of whatever program the viewer watched but then slowly go on the full blast. Hulu is currently working on a solution; however, they also suggest that viewers set their television audio systems to control any changes to program volume. Also, computer users could make their computer or desktop turn off the volume when advertisements begin.
How Do I Turn Off commercials on Hulu?
Hulu has claimed to resolve the issue following numerous complaints about the music volume. However, users are still suffering from the problem. The product teams are constantly striving to fix the issue.
There are alternatives you can make by yourself to alter Hulu volume levels. Various plugins will automatically silence your device when commercials are playing.
Furthermore, it is worth noting that the FCC has a few suggestions for viewers experiencing an increase in the volume. Start by clicking the consumer section, followed by the guides' section, and finally, "loud commercials. Then, you will be given the option of filing complaints at the end of the webpage.
Set up an Ad Blocker
When you're viewing Hulu in a browser for the web using Windows, you can download an ad-blocking browser plugin.
AdBlock can block the majority of Hulu's commercials. This will allow users to jump right back into your movie or show without interruptions.
A third plugin available for Google Chrome is Hulu Ad Skipper, which works quite well.
Be aware that this feature will only work if you view Hulu on your computer. You cannot install an ad-blocker onto your television to stop ads from the Hulu application.
If you have a spare laptop, you can connect it to your TV through HDMI to stream Hulu using the help of an Ad Blocker.