Hello everyone, Today we are going to share a great premium themes with you 80+ Best Photography WordPress Themes. We've got an amazing collection of the 80+ best WordPress photography themes to display your portfolio quickly and easily. I haven't seen any statistics on how many WordPress themes are available but you can be sure that you will be able to find one that suits your needs.
So here is the list of 80+ Best Photography WordPress Themes of 2015 take a look.




Photographer – A WordPress Theme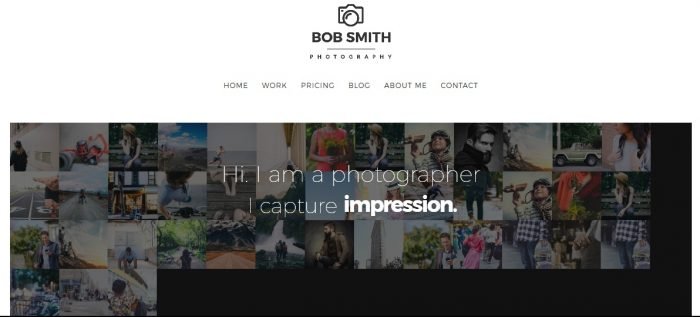 Photographer is a responsive WordPress theme created for creative Photographers with a minimalist design and optimized for mobile.




SOHO – Fullscreen Photo & Video WordPress Theme

Meet our new, professional and creative photo/video WordPress theme. Fullscreen layout is the best way to present your photo and video artworks. We tried to implement latest technologies, advanced version of the built-in GT3 page builder, optimised system to speed up the website performance, easy content and color editing and more. Discover the power of GT3 themes.




Armada — Multifunction Photography WordPress Theme

Armada is perfectly scalable, performance and SEO optimized, responsive, retina-ready, multifunctional photography WordPress theme. It will fit every site – big or small. From huge studio portals to personal portfolios – Armada will become a great foundation for your next project!




Watson – Photography WordPress Theme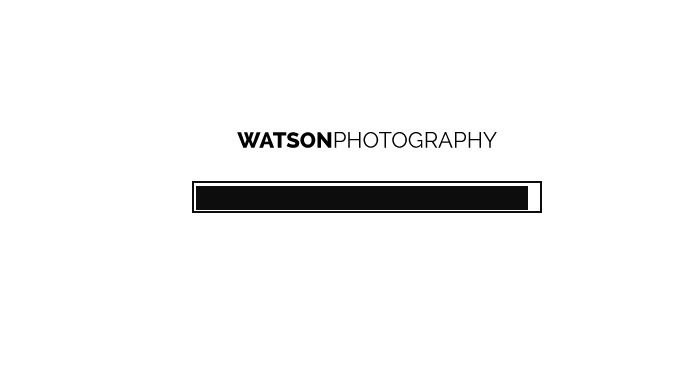 Watson WordPress Theme is a clean, trendy, modern and straight forward portfolio theme designed especially for professional and amateur photographers. It was designed and developed with the modern 21st century user in mind, that's why we took special care to make this theme compatible and easy to use on various devices and screen sizes – like touchscreen laptops, tablets smartphones and large size computer monitors.




Vega Portfolio Gallery Theme for Photographer
Vega Portfolio Gallery Theme for Photographer Minimalist and Elegant Design can be used for any portfolio, photography or business website Responsive Design which adapts to mobile devices (iPhone, iPad) Deactivate responsive features with one click in your backend Retina Ready, Ultra-sharp High Resolution Graphics Content Builder allow you to create multi layouts gallery images using drag&drop user interface




Munich Photography WordPress Theme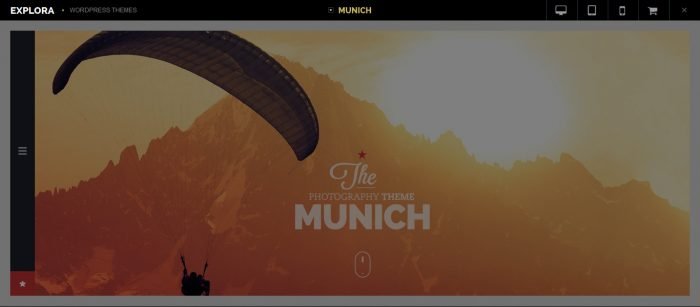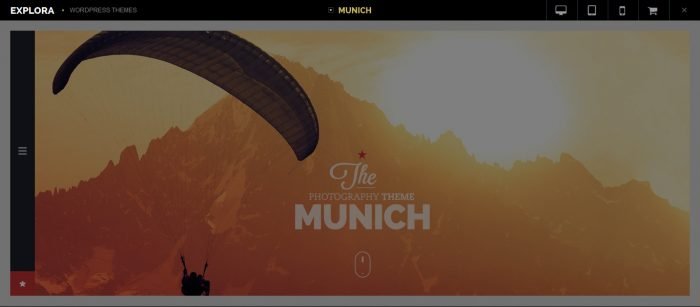 Munich Photography WordPress Theme – All the images were bought in shutterstock. They are for demonstration purposes only and are not included in the theme.




Bow – Clean Photography Portfolio Theme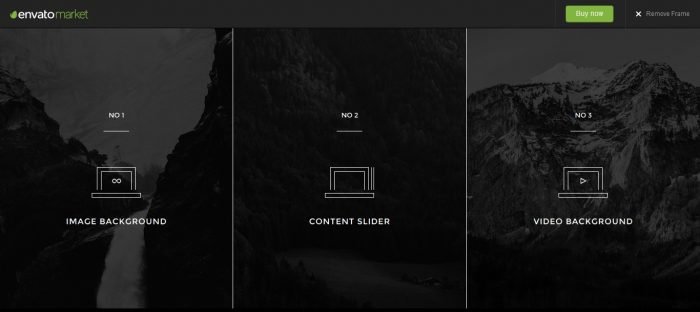 Bow is a clean and modern clean photography WordPress Theme that is perfect to promote your photo gallery in a very professional and pleasant way. It is fully responsive, it looks stunning on all types of screens and devices (desktop, notebook, tablet and mobile). Bow comes in three variations:





Superba: Media-centric Photography WordPress Theme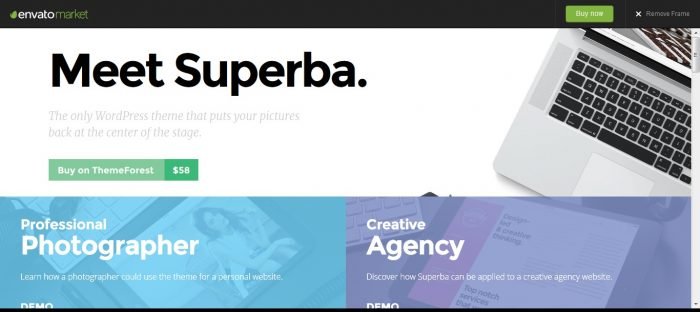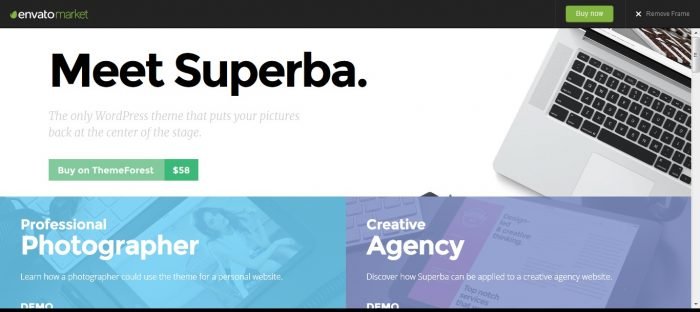 While we certainly are no strangers to designing photographic themes, we always though we could do better. Great feedback from our users is the driving force of our design process, and one thing that kept popping up was that more relevance could be given to the real protagonists of the show: the photos themselves.





DK For Photography Creative Portfolio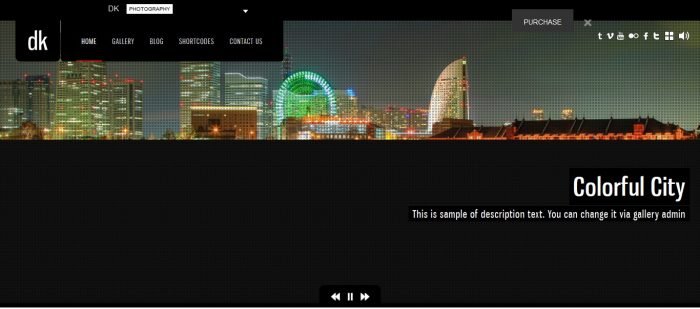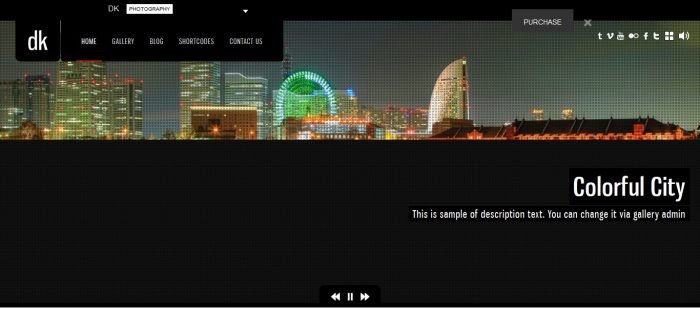 DK is the Premium Photography, Portfolio, Personal website Template built with latest WordPress features. Custom Post Type, Unlimited Colors and Image Uploader etc.





Shiner – Photography WordPress Theme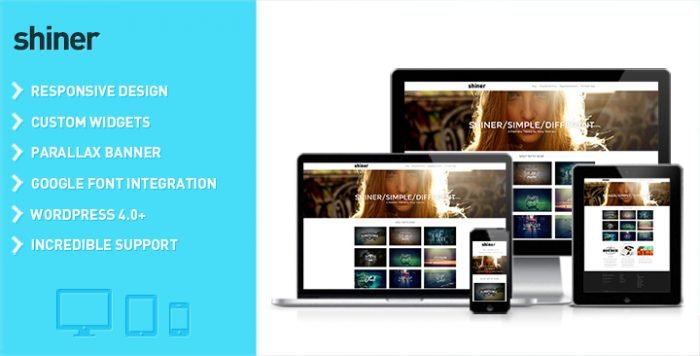 Welcome to Shiner, another epic portfolio theme from Bling Themes. We've got to say, this is one of our most popular themes and I think I know why. Clean design, simple layout and navigation and a lot of options. That makes Shiner a really easy theme to get started with and it allows you the flexibility to make a site that looks just like you want it to.





Milo – Photography WordPress Theme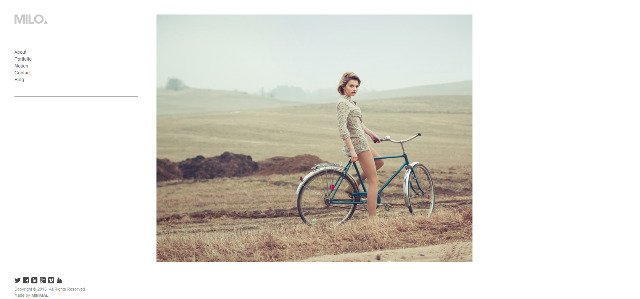 This is a MadebyMinimal original. A great looking WordPress portfolio theme is an excellent way for companies to create an incredible looking, functional portfolio site created fast. I think you'll agree, the layout and design of this amazing theme is totally delightful and potential customers will love their experience.




Divi – Photography WordPress Theme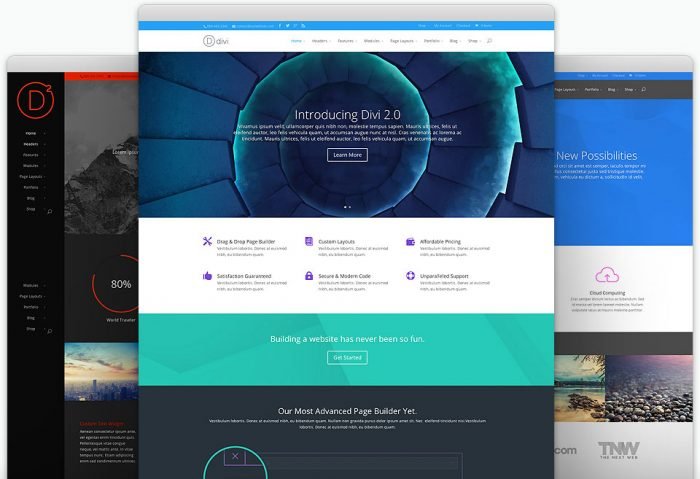 The Divi Builder was made with user experience at the forefront of its priorities. The builder transforms elements into visual building blocks, allowing anyone to understand and edit the structure of their page without touching a single line of code. There are no limitations as to how builder elements can be customizations and arranged, making Divi the most flexible theme we have ever created. Divi will change the way you build websites forever.




Gleam – Photography WordPress Theme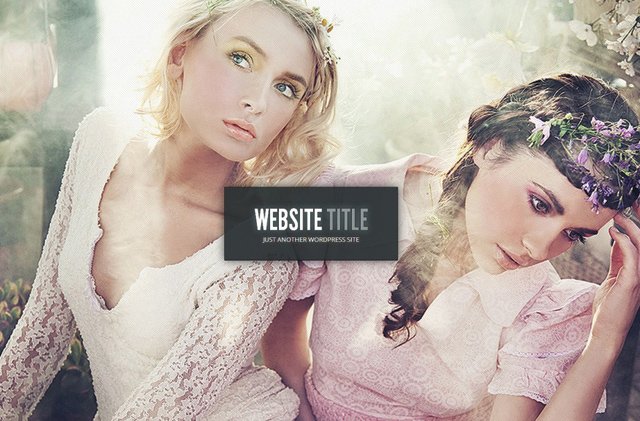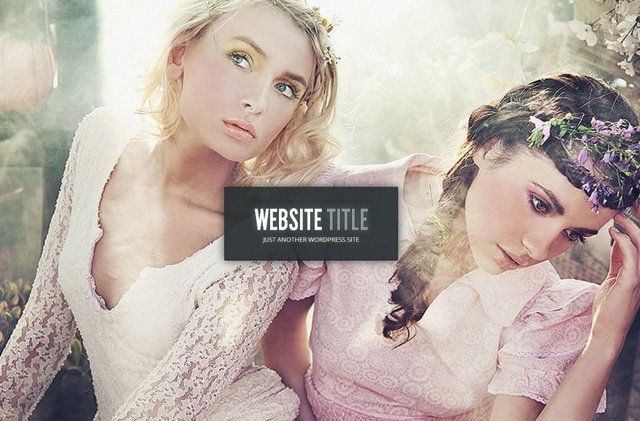 Gleam was built to dazzle. With its flashy effects and smooth ajax loading techniques, this theme creates a truly unique experience that is sure to grab your visitor's attention. Allowing for custom full BG photos for each page, Gleam makes it easy to create a custom stunning appearance for each section of your website. The theme also comes with a full-screen portfolio section, giving you a new way to display your work.




Madison – Photography WordPress Theme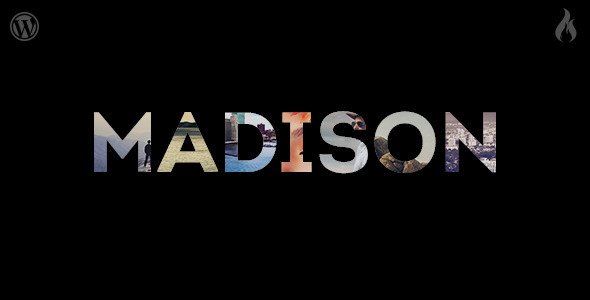 Madison is a beautiful and clean design and completely responsive. Perfect for photographers, designers and artists that want to show their work in an elegant way. Also includes WooCommerce support and makes it perfect to include a Shop to sell anything right in your site.




Bold – Photography WordPress Theme

An alternative, sexy theme. It's the theme with a nose ring and sleeve tattoo. Bold is designed to grab your attention.




Hero – Photography WordPress Theme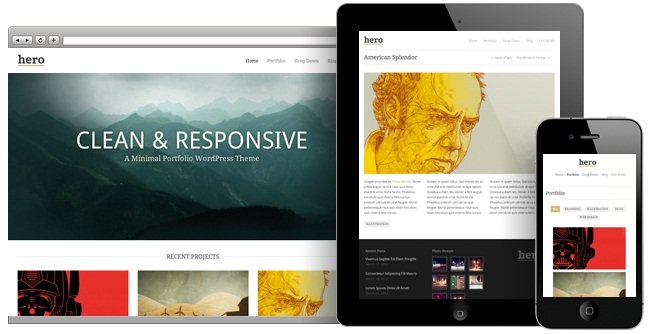 Hero is a responsive and minimal portfolio theme for creative types who want to show off their best work and highlight their services. One of the key features of this theme is the parallax home page banner that allows you display your key message in an engaging fashion.
Penafiel – Photography WordPress Theme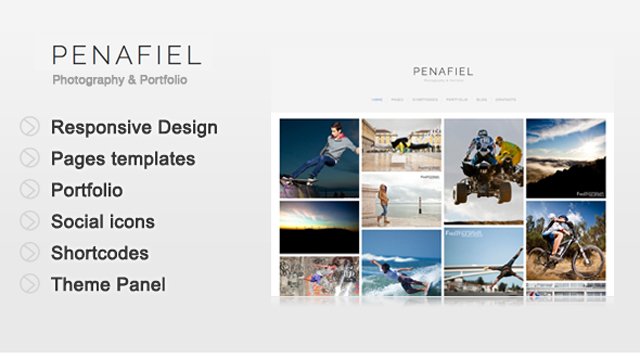 Penafiel is clean and responsive Photography & Portfolio WordPress theme.
You can use this theme for your portfolio or show your photos (Photographers for ex.). The portfolio photos will fit any browser size by a grid or masonry plugin.
Zoomy – Photography WordPress Theme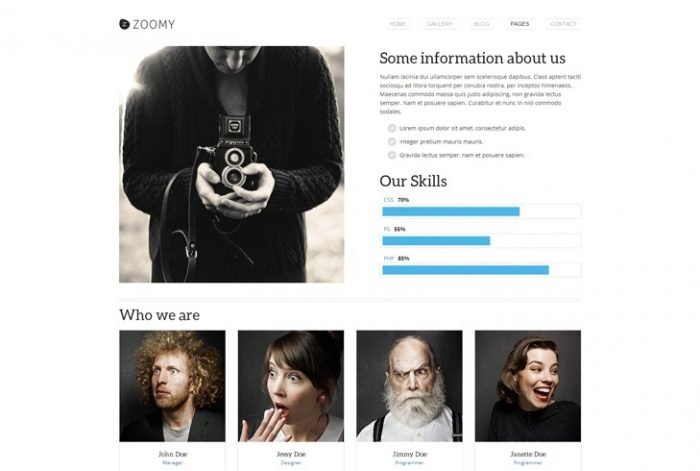 Zoomy is a Professional Photography WordPress Theme with minimalist, fresh, responsive design and some great features to help you showcase your photos or creative works in a stylish way.




PhotoReactive – Photography WordPress Theme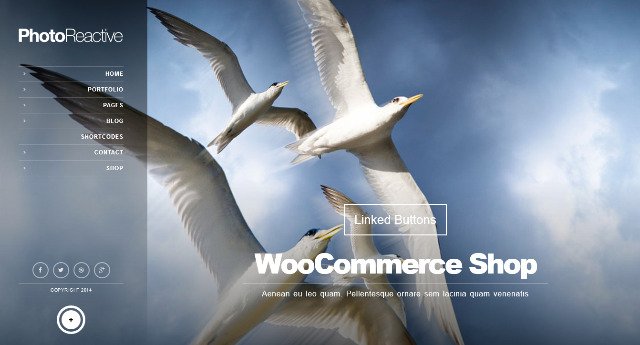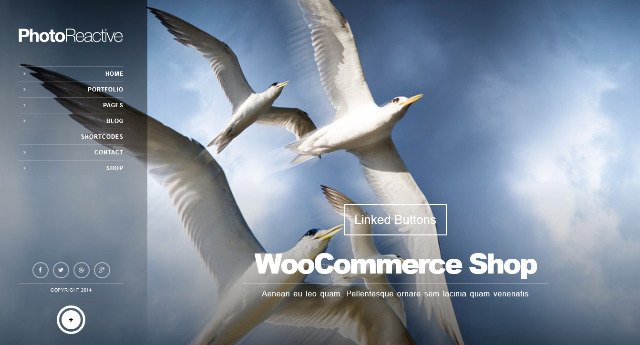 PhotoReactive is a Fullscreen Studio theme for WordPress with WooCommerce Shop. The theme is WPML ready and includes .po .mo language files.
JPhotolio – Photography WordPress Theme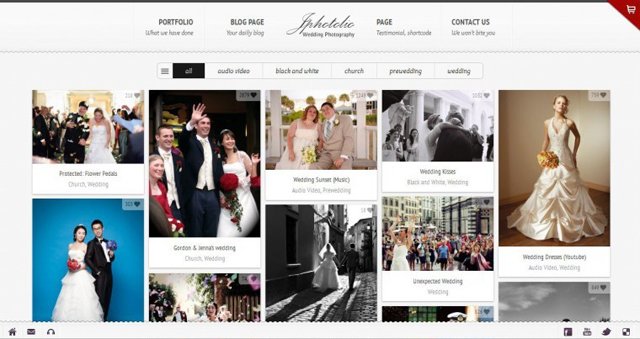 JPhotolio is premium responsive wordpress themes for Wedding Photographer. This themes provide everything that you need to "WOW" your visitor with your photo, video, or even music. JPhotolio let you have unlimited size of portfolio with unlimited probability of style & color schema Not only that, it's also provide very easy way your visitor get in touch with you. From Integration with Google Direction, Ajax Contact form with Professional Email notification, and also we integrated Google SMTP.




Hyperion – Photography WordPress Theme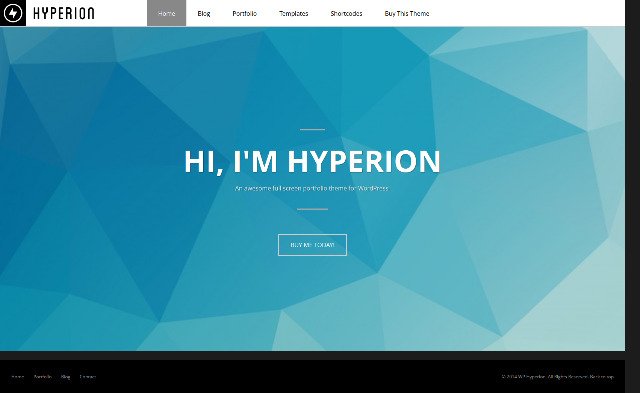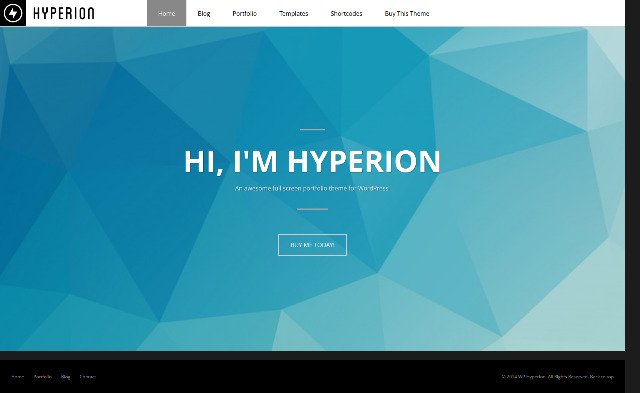 WP Hyperion is a very powerful, super clean and fully responsive design (try re-sizing your browser). Coded with care in HTML5 & CSS3, WP Hyperion is easy to customize and well documented. Its very easy to setup, and comes with free lifetime support via our support site.




Filtered – Photography WordPress Theme
A stylish and responsive portfolio theme that will give your work the type of presentation it deserves. On top of balanced white space and typography, this theme includes several tasteful jQuery effects to help impress your visitors.




Elision – Photography WordPress Theme

This fantastic WordPress portfolio theme is the cat's pajamas for an incredible images portfolio. If you have to have a brilliant, sleek and useful theme with splendid Website SEO along with a bunch of straight forward abilities, this cool winner is excellent to meet your needs. In case that your enterprise must have the most attractive way to showcase lovely graphics, you might like this perfect WordPress theme.




Henix – Photography WordPress Theme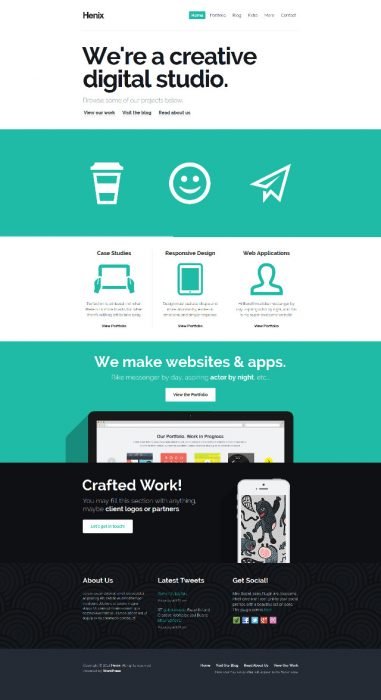 Henix is a responsive portfolio and blog WordPress theme designed for agency. Henix is built on a solid and flexible theme framework and it's the ideal solution for agencies, studios, designers and everyone who wants to show their work with a fresh and attractive design.




Hydra Grid – Photography WordPress Theme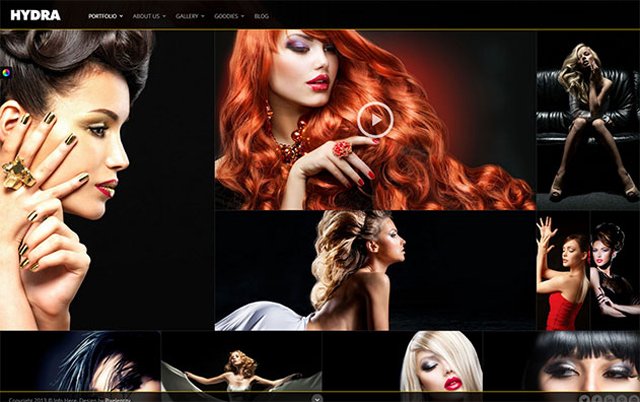 Devendo is a flat and modern portfolio theme suitable for photographers. It's built with Bootstrap 3, is 100% responsive and available in four color schemes.




Camera 7 – Photography WordPress Theme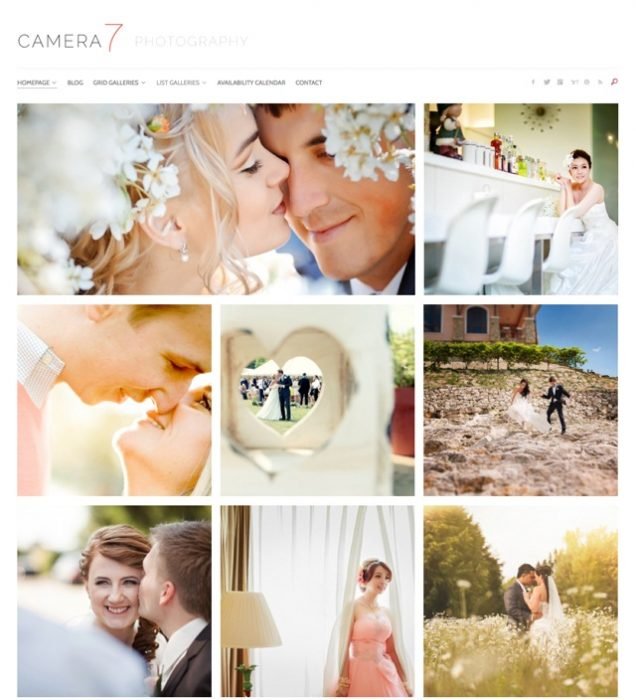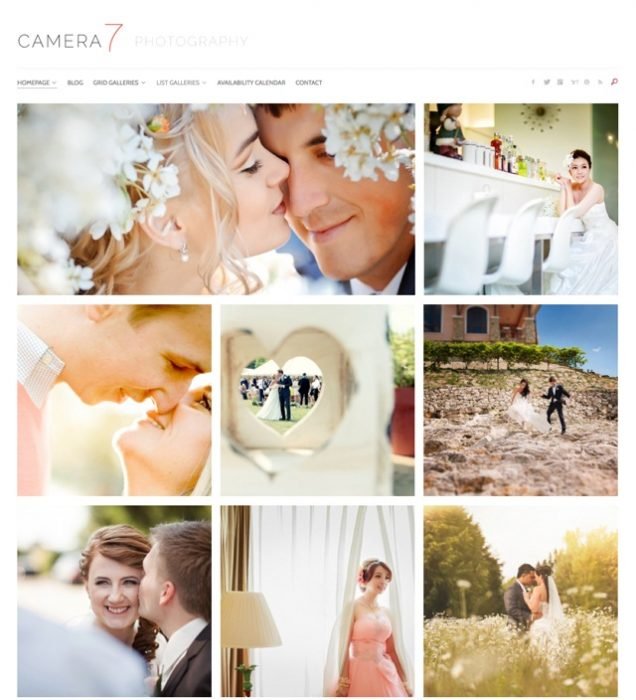 Camera 7 is the minimalist WordPress Premium Photography Theme, crafted with care and attention to detail. It includes a minimalist design, coupled with beautiful visual effects.




Eleven – Photography WordPress Theme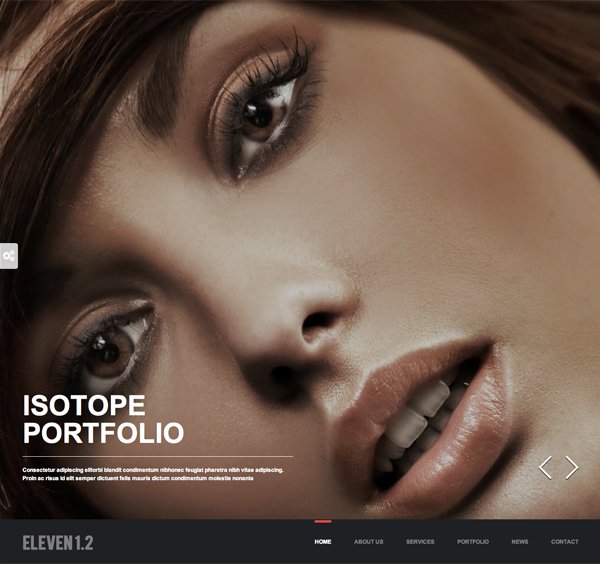 Eleven is a One Page Template with Parallax Effect. Is very easy to customize it. This template is great for creative, digital agency, photography, business, corporate. Modern and clean style.




Moon – Photography WordPress Theme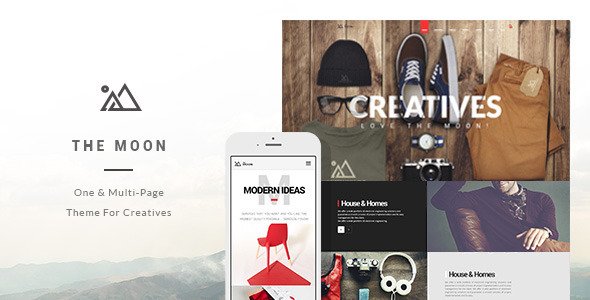 Moon is a responsive creative and photography WordPress theme. Featuring multiple gallery styles that can be added as standard WordPress galleries, it is as simple to use as it gets.




Klaus – Photography WordPress Theme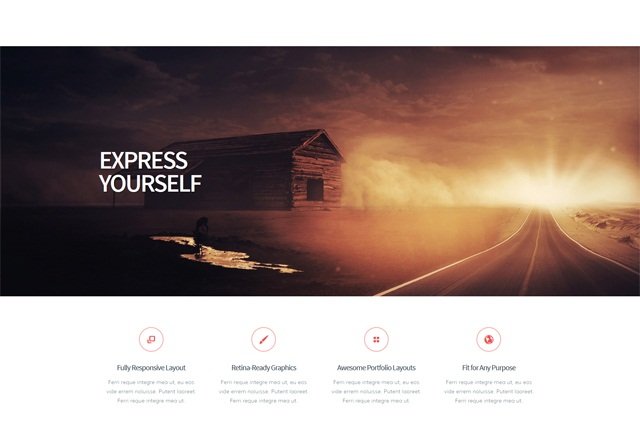 Klaus is an ultra responsive, beautiful, super flexible multi-purpose WordPress Theme that is perfect for any business (corporate, agency, portfolio, creative people, photography and blog websites). It is an elegant & modern solution packed up with an incredibly great amount of high quality features and based on Twitter Bootstrap Framework 3.0 and offers support for the WPML Multi Language Plugin.
Focal – Photography WordPress Theme
Focal is a responsive portfolio theme built for photographers. Showcase your photography in style with this fantastically designed, easy to use WordPress theme.




Galerie – Photography WordPress Theme

Galerie is a photography portfolio WordPress theme for photo enthusiasts and professional photographers. It allows you to publish your photos and present them in the best way possible.
Galerie was designed with photography in mind, but just about any image-based portfolio (illustration, graphic design, painting, or even web design) can make a beautiful website on this WordPress theme.




Stock Photography – Photography WordPress Theme

Stock Photography integrates with our free Sell Media plugin and all of it's extensions so you can sell and license photos and sell prints online with ease.
Stock Photography adapts to different screen sizes so that your website will work (and be optimized for) iPhones, iPads and other mobile devices.
Artiflex – Photography WordPress Theme

Artifex Pro is a responsive WordPress portfolio theme. Artifex Pro (Latin for Artist and Craftsman) allows you to build up a grid of work to showcase in whatever layout you want. It comes packed with features to manage your website and is fully responsive so it looks great on any device.
CleanBold – Photography WordPress Theme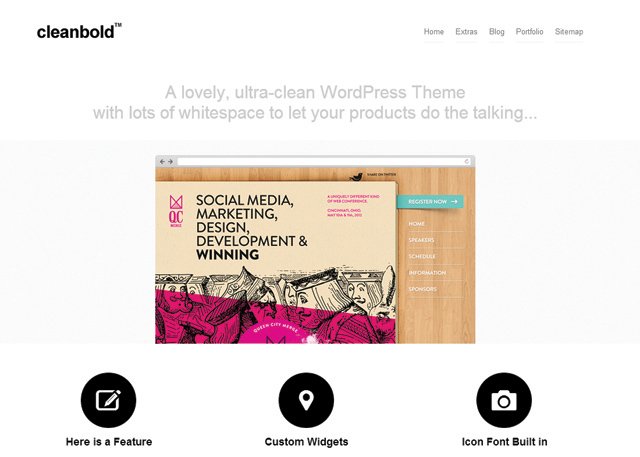 CleanBold is ultra-clean and simple portfolio WordPress theme which was designed with businesses and designers in mind.
Using lots of whitespace and simple but bold typography its a great theme for letting your products work stand out. The main focus is the portfolio area which lets you show off your designs, products, art or photography in style.




Knoll – Photography WordPress Theme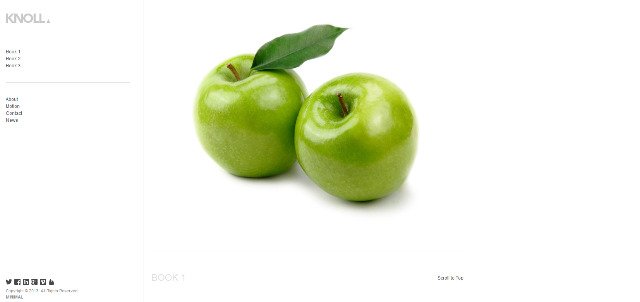 This WP theme is a minimalistic and novel WP portfolio theme, tops for a crisp photo portfolio or a clean personal blog. Getting around is totally simple and it's got masses of great benefits, terrific for any sort of blog or portfolio.




SkyWalker – Photography WordPress Theme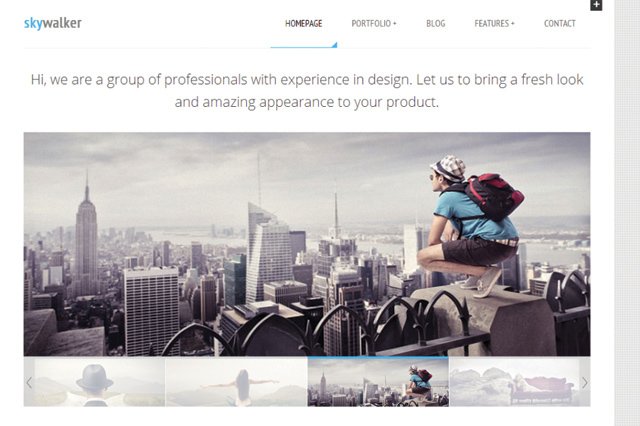 SkyWalker is a Premium WordPress Theme with responsive, clean and minimalist layout. It is packed with many image sliders with beautiful transition effects to help you highlight your recent works and projects.
Alpha – Photography WordPress Theme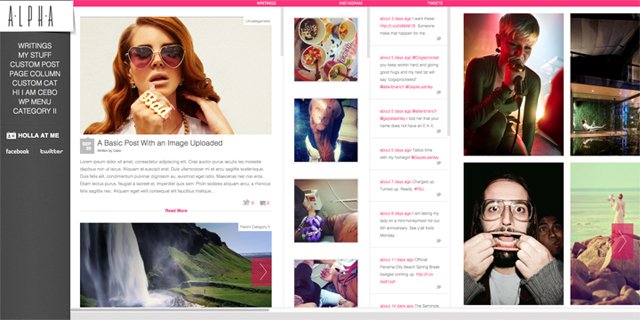 Alpha is a uniquely designed wordpress theme that is fully-horizontal with scrollable columns. It is packed with features like instagram feedunlimited color customizations, unlimited columns and a stylish portfolio. Alpha goes far beyond traditional portfolio templates, and attempts to showcase the whole person, not just their work.
Flexit – Photography WordPress Theme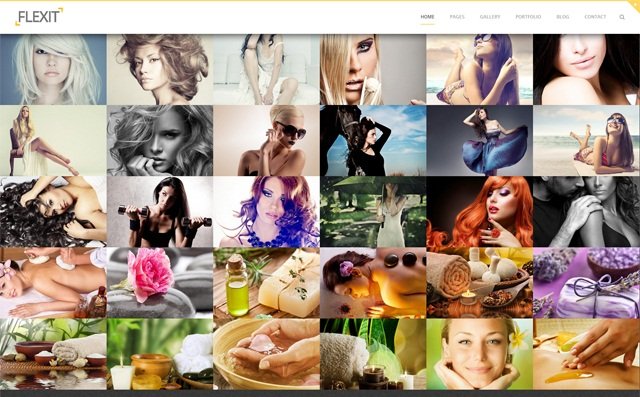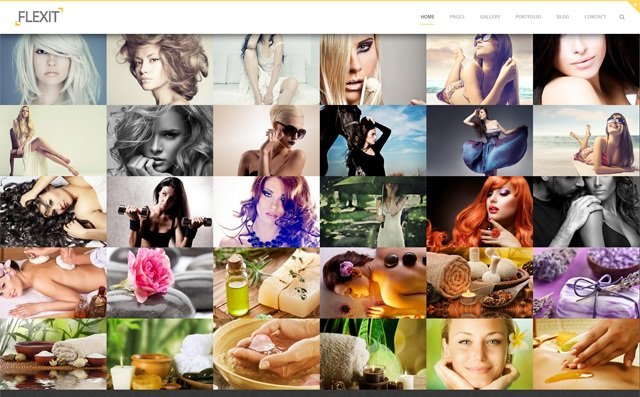 FLEXIT is responsive theme created for photographers, personal sites or portfolio based mainly on images. 8 different gallery types are here for you to create amazing photo walls, gallery pages and posts. Theme colors are fully customizable with over 40 colorpickers same as typography. Theme was checked heavily on mobile devices like mobile phones and tablets to make sure everything looks fine and smooth.




Photocrati – Photography WordPress Theme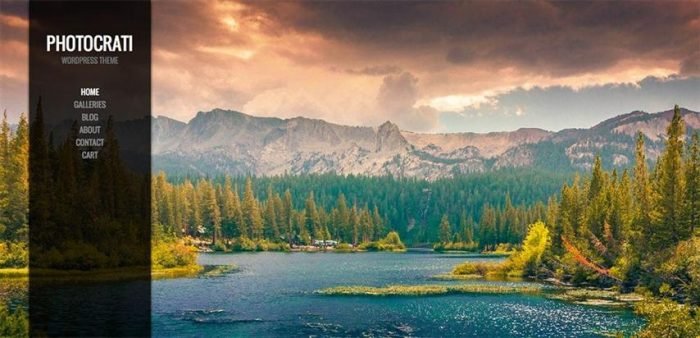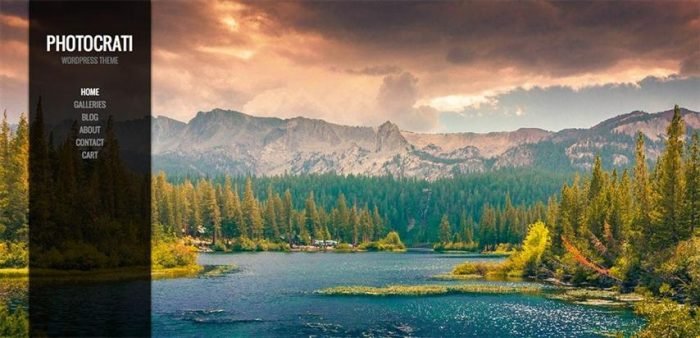 Photocrati is an epic WordPress theme for photographers and visual artists.
60+ starting designs, built-in galleries, ecommerce, limitless design possibilities.
Oshin – Photography WordPress Theme

Oshin is a beautiful creative multi-layout, multi-purpose wordpress portfolio theme with 15 unique demos. We have carefully crafted each & every demo to ensure that a clean and modern design is carried through. Great design and Powerful features makes Oshin irresistible. What you see below are full fledged demos and features from various demos can be combined.




Santino – Photography WordPress Theme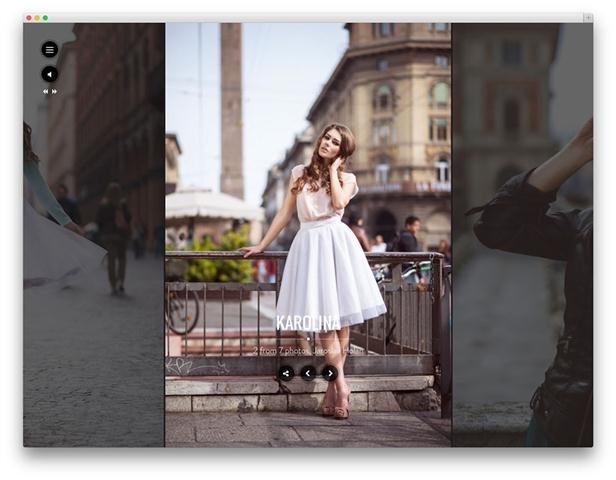 Santino is excellent for portfolio, article, photography, creative, gallery sites. Powerful theme options, easy use, fast build, amazing look! Santino is good for background music, as all the content is loaded via ajax, and allows you to navigate really fast and have a look at your amazing work.
Darkroom – Photography WordPress Theme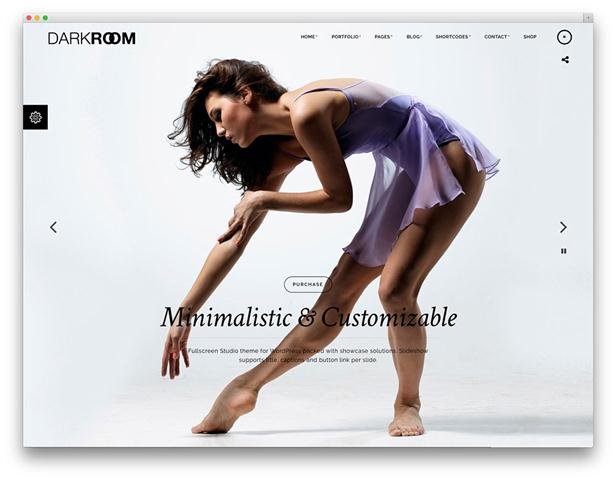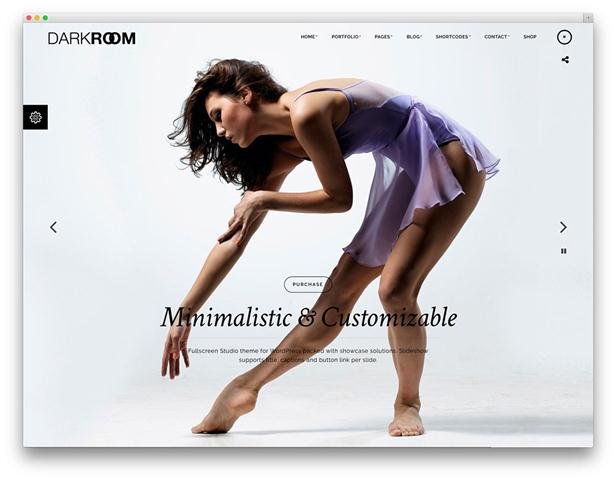 Darkroom – Fullscreen Studio for WordPress theme is a fullscreen photography theme. Minimal, responsive, fullscreen slideshows, videos and woocommerce ready so you can configure a shop a ease. The theme uses non intrusive user interface so your work is always at center of focus. Visitors can toggle fullscreen mode to display background slideshows or images on any page.




Oyster – Photography WordPress Theme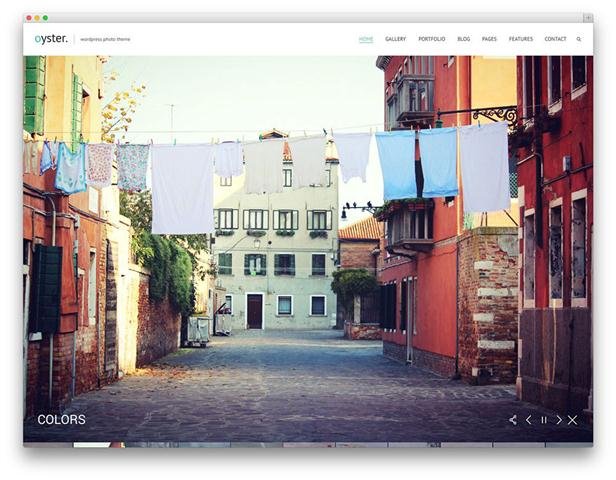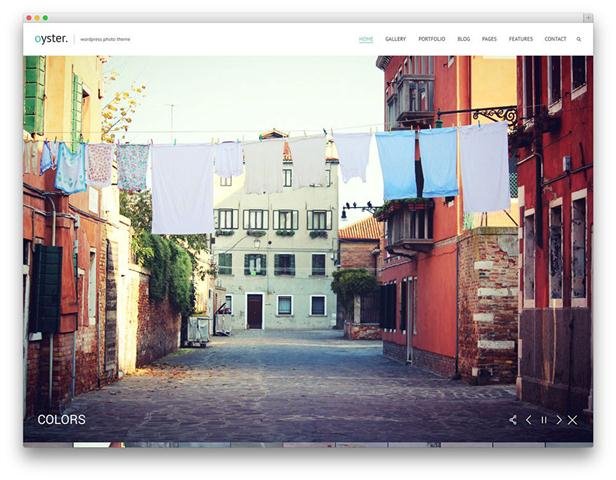 If you are looking for the best photo theme with unlimited capabilities yet easy editable – our new Oyster WordPress Theme will help to break a new ground for your web project! Modern design and responsive framework in combination with maximum flexibility allows to customize this theme in the way you like. We have included a great variety of viewing options, so you can set your photo projects in the different styles and variations. Check out the Live demo to see this awesome theme in action. Reinforce your creative ideas with Oyster Photography WordPress Theme! Discover the power of GT3themes products.




Kameron – Photography WordPress Theme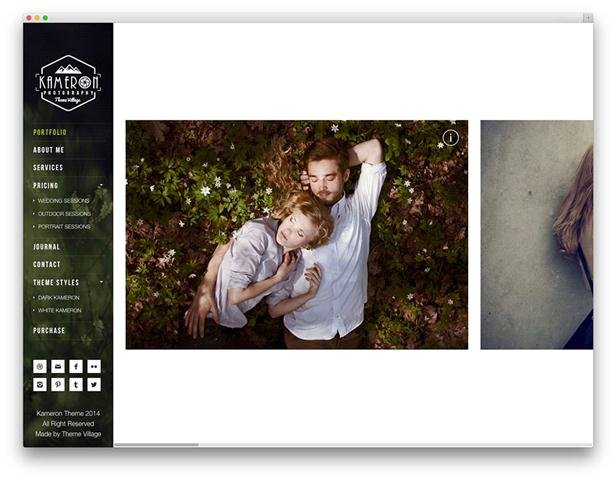 We specialize in creating WordPress Portfolio themes exclusively for Photographers. We spend a lot of our time talking and listening to photographers all over the world to better understand what exactly photographers need in a portfolio theme. Kameron is the result of this collaboration. We created this theme with everything you need as a photographer, and nothing you don't! We don't believe in 100s of shortcodes and features that no-one is going to use! At the same time, we want to make it as easy as possible for you to personalize your site by giving you the features that you can actually use without any wordpress or programming knowledge.




eClipse – Photography WordPress Theme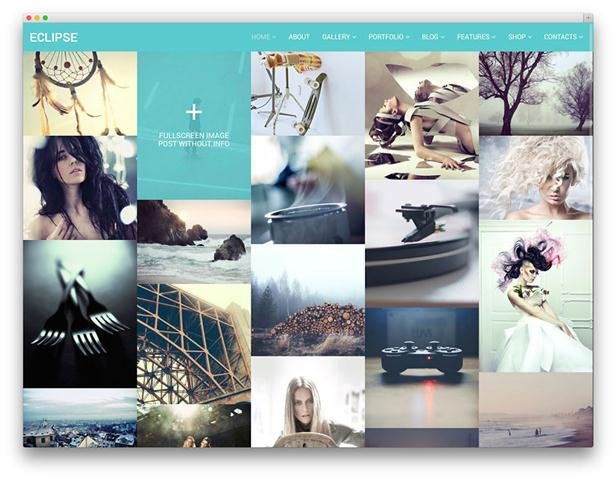 We would like to announce a brand new Photo Portfolio Theme. Three months of development, many hours of researches and hard work, liters of strong coffee and finally, the wp theme you've never seen before. Endless possibilities, fully customizable, clean and optimized code
Trend – Photography WordPress Theme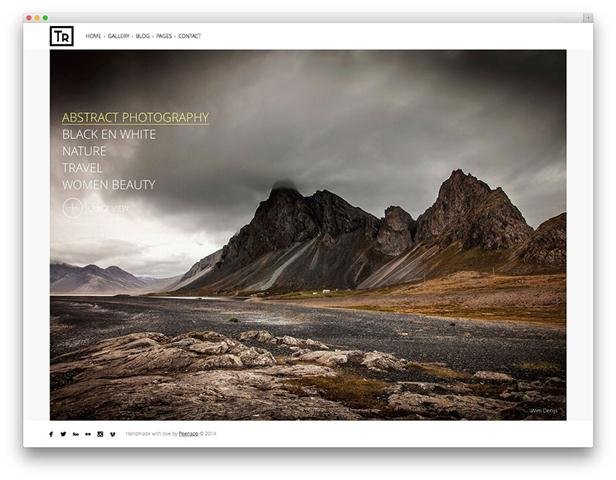 Trend is excellent for portfolio, article, photography, creative, gallery sites. Powerful theme options, thousands of color combinations, easy use, fast build, amazing look! Trend comes with a category slider, and quick view more that allows you to navigate realy fast and have a look at your last photos.




Border – Photography WordPress Theme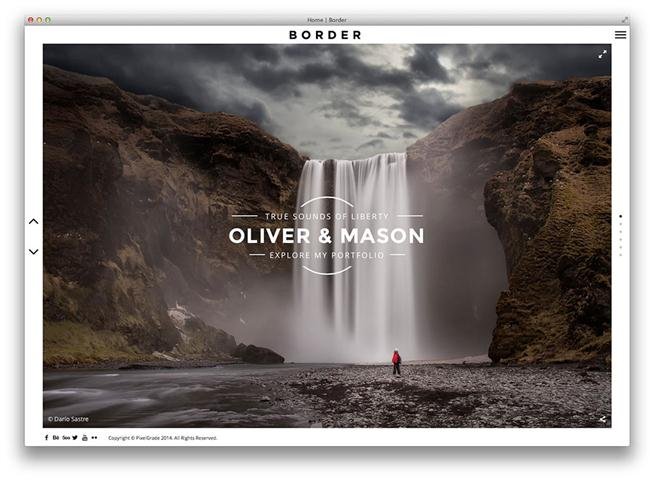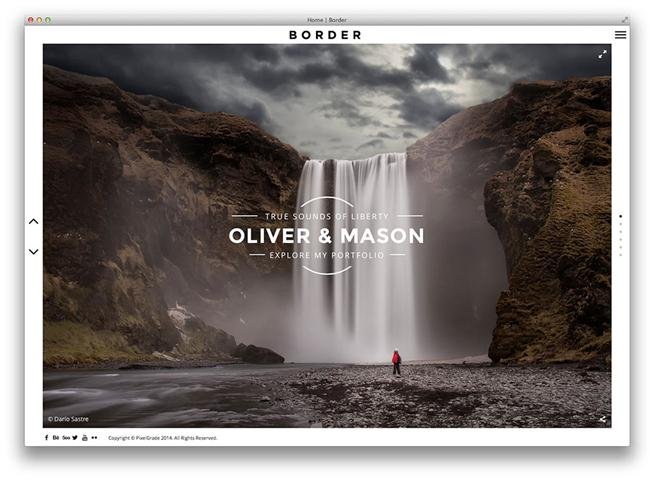 BORDER is a unique and easy-to-use Photography WordPress theme built with the professional photographer and their needs as the main 'focal point'. It comes with an intuitive designed interface, carefully crafted to ease the way to showcase your unforgettable photos.
Whether you shoot landscapes, people, food, or weddings, want to keep a journal with your vision and thoughts, present your bio and services – BORDER gets you covered!




Wynn – Photography WordPress Theme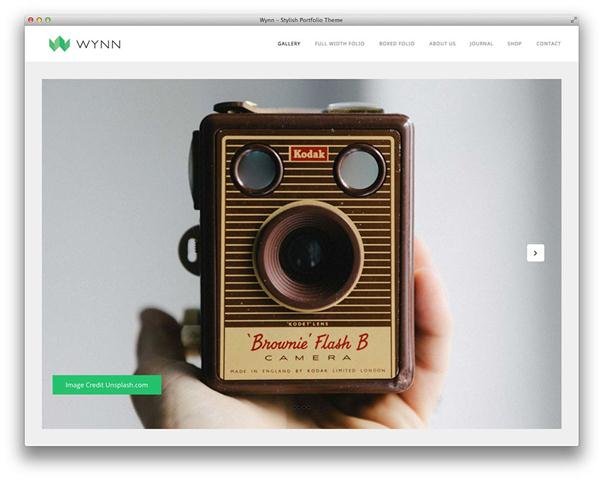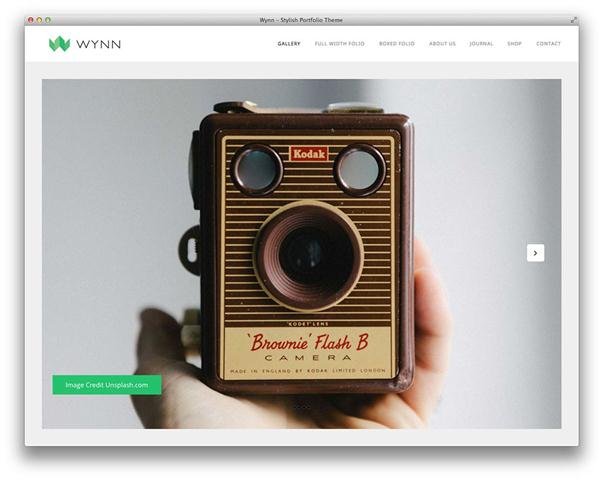 Wynn is a responsive, full screen , all ajax wordpress portfolio theme that has a stylish look and a slick experience. Wynn is ideal not only for agencies, freelancers and photographers but for all creatives. Wynn comes packaged with plenty of great features and is highly customizable.ss
Mountain – Photography WordPress Theme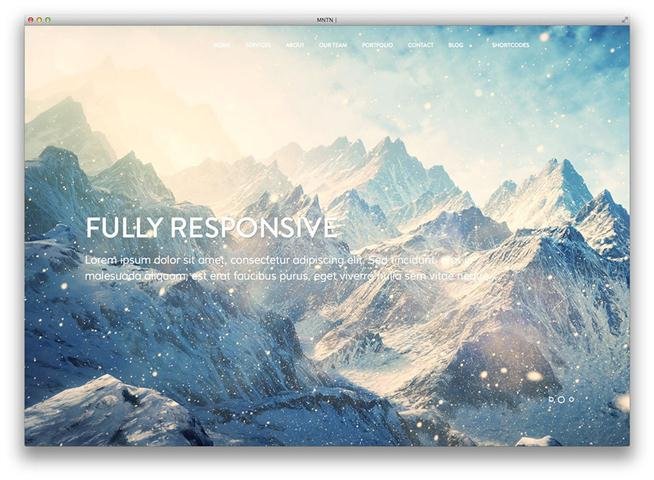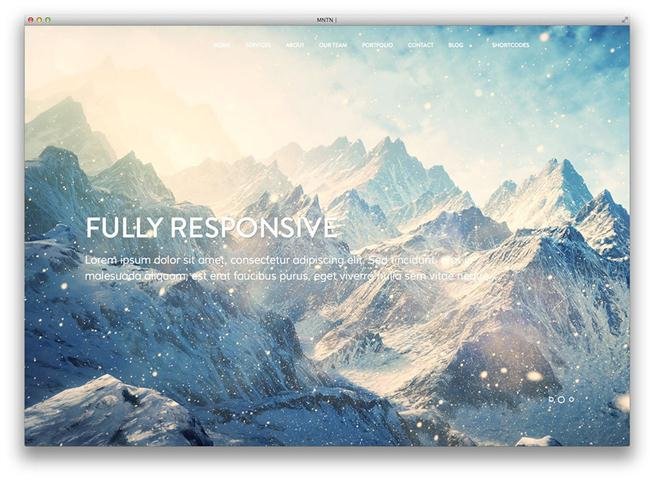 Mountain theme (MNTN) ia a premium WordPress theme in flat style. It can be used from personal blog site or portfolio to creative company website, and everything in between. MNTN is fully customizable theme. You can customize each section to your taste (background image and background color). The parallax effect, smooth scrolling, flat design will allow your site to look stylish and modern.




Kappe – Photography WordPress Theme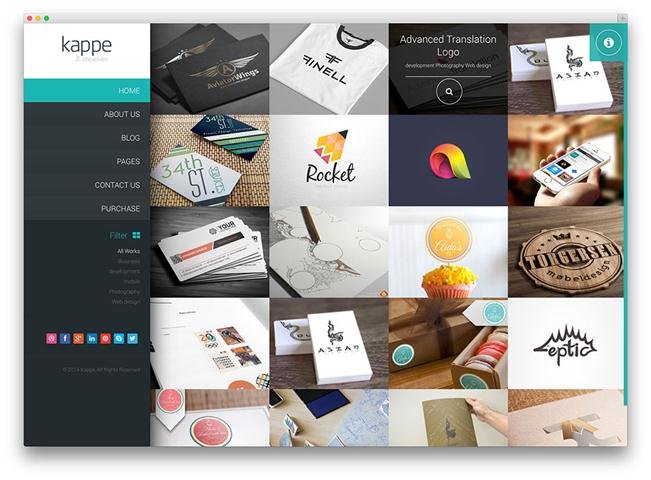 Kappe is a modern and beautiful WordPress theme for portfolio website to showcase your work and photographs. Theme is well optimized for mobile devices such as tablets and smartphones. This theme has a built-in shortcode generator to add various content elements using default WordPress text editor to which you are already familiar.




Hiker – Photography WordPress Theme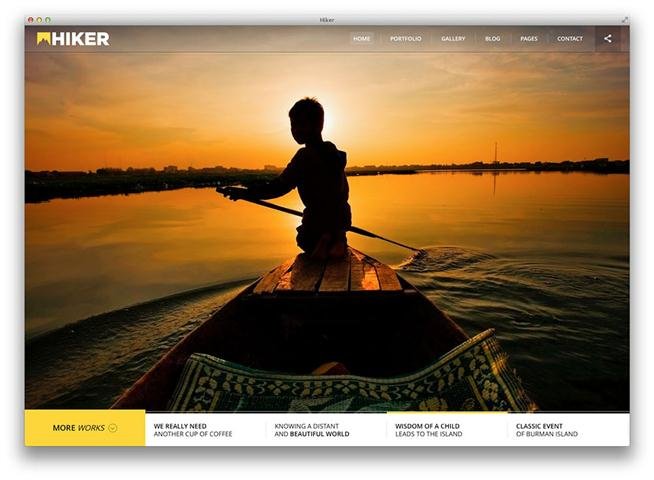 Hiker is yet another full-screen photography WordPress theme designed with adventures in mind. This theme would be an ideal fit for travel and nature photographers and anyone adventurous. This theme has several predefined color variations that you can further customize.




Crush – Photography WordPress Theme

The portfolio theme to end all portfolio themes. Crush is a super customizable, responsive and highly robust WordPress theme for freelancers, part time bloggers and creative agencies. Our implementation of the WordPress Theme Customizer is second to none. Flip it how you want it, Crush has got you covered.




Camilla – Photography WordPress Theme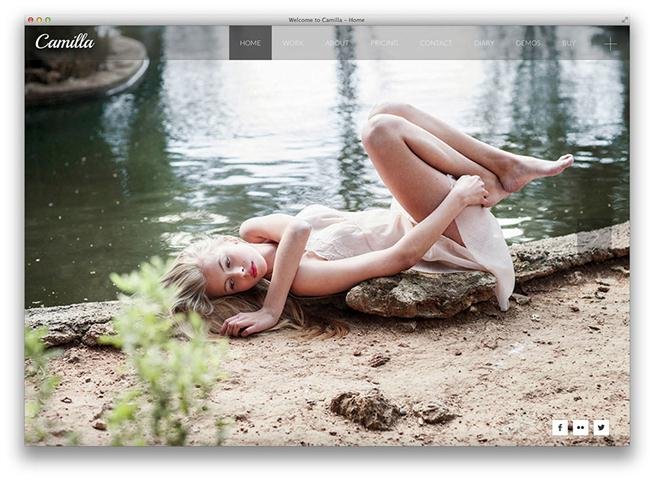 Camilla is a modern, minimal, horizontal canvas to display your Photography work in! We wanted to create something astounding and simple at the same time and this is what we came up with a minimalistic design that shifts the focus to your work, at the same time glaring with modern features – including one-page layout principles, horizontal scroll, distraction free fullscreen galleries. This is your chance to express yourself even further personalizing the design with your fonts, layouts and colors easily.




Core Minimalist Photography Portfolio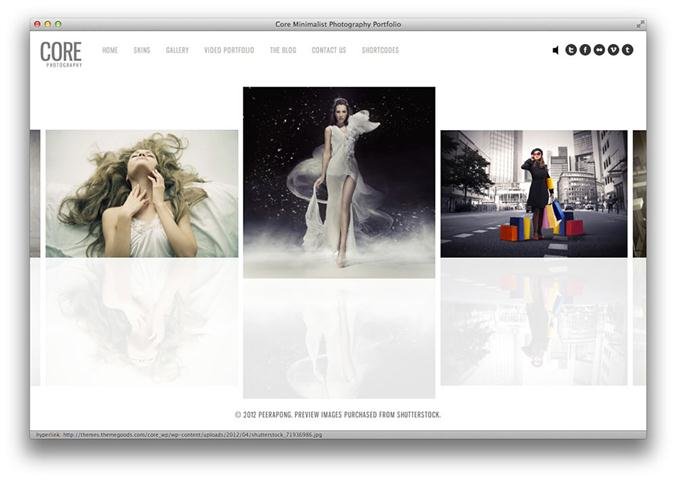 Core is the Minimalist Photography, Portfolio, Personal website Template built with latest WordPress features. Custom Post Type and Image Uploader etc.




Samba – Photography WordPress Theme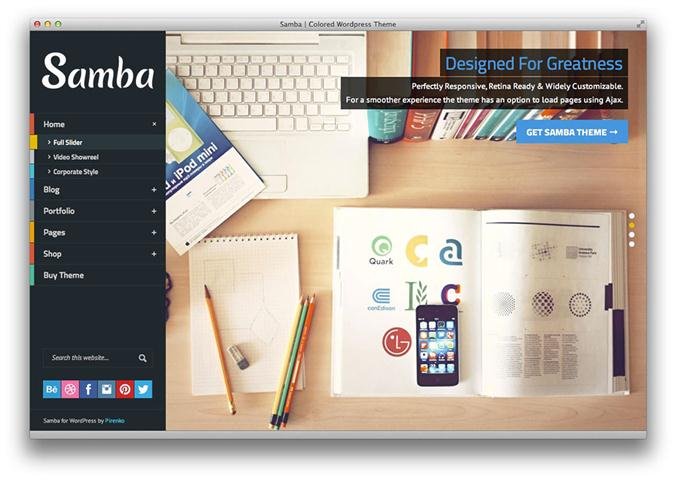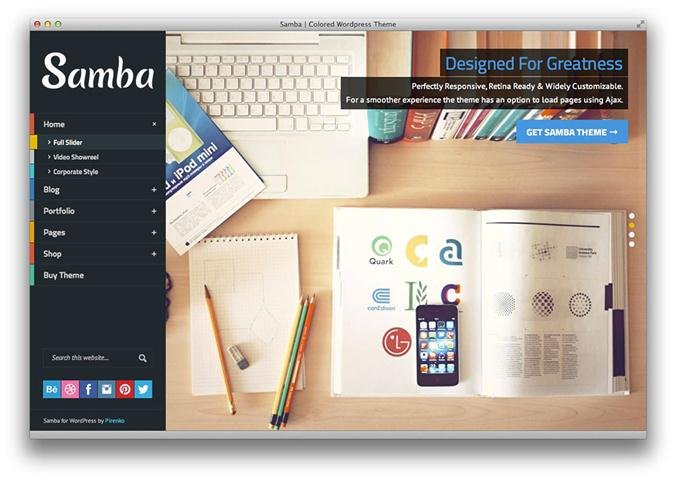 Colorful Samba WordPress theme comes with ton of customization options and page builder. This theme will be perfect fit for users who are looking for custom-built solutions. Samba is limitless and you can make everything from basic photography portfolio up to complex WooCommerce eStore. Other basic features like responsiveness and retina ready graphics are also there.




ENS – An Enjoyable Photography WordPress Theme

LENS is a surprising premium WordPress theme aimed at photographers in need for a solution that focuses on what matters most to them: their work. Every feature was carefully chosen and designed to ease the way to that perfect photography portfolio website.
Packed with a stunning yet minimal,flat design, LENS features fullscreen slideshows and galleries, grid based photo galleries and a journal to help photographers keep up with their visions and thoughts.




Cartel – Responsive Portfolio WordPress Theme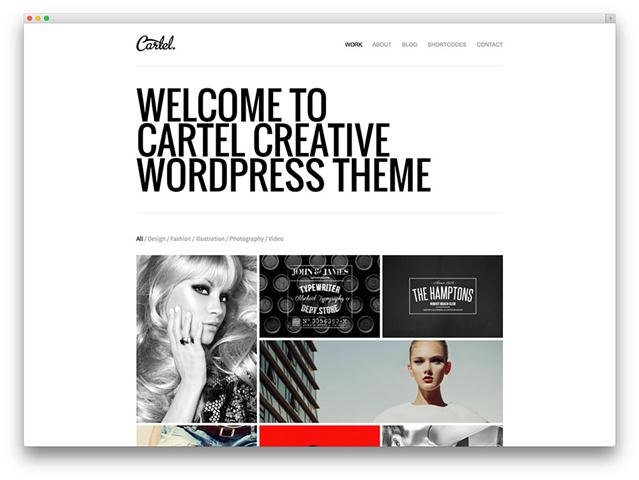 Cartel WordPress Theme is a fully responsive HTML5 theme that is ideal for design and photography studios or freelancers.
It offers a masonry gallery, awesome hover effects, full width sliders with touch support, fullscreen backgrounds, fashionable captions and tons of professional styling options.
tdPhotographer – WordPress Theme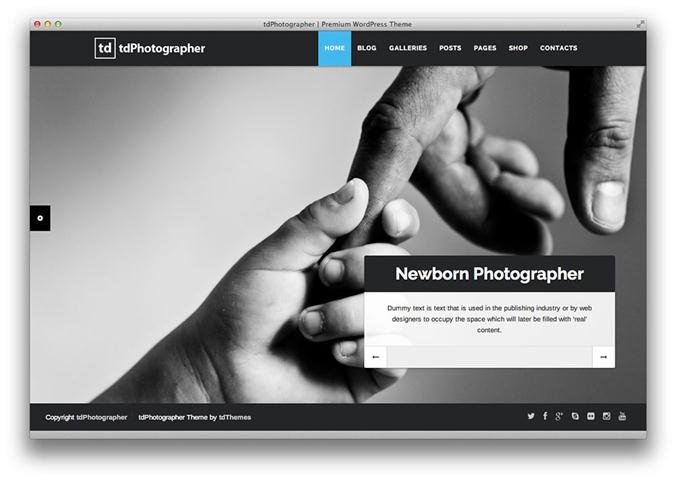 If you like tdPhotographer theme and/or theme support, I would really appreciate if you can rate this theme 1 2 3 4 5 If you give it a low rating please let me know why, so I can know what I need to improve.




Lumen – Responsive Photography WordPress Theme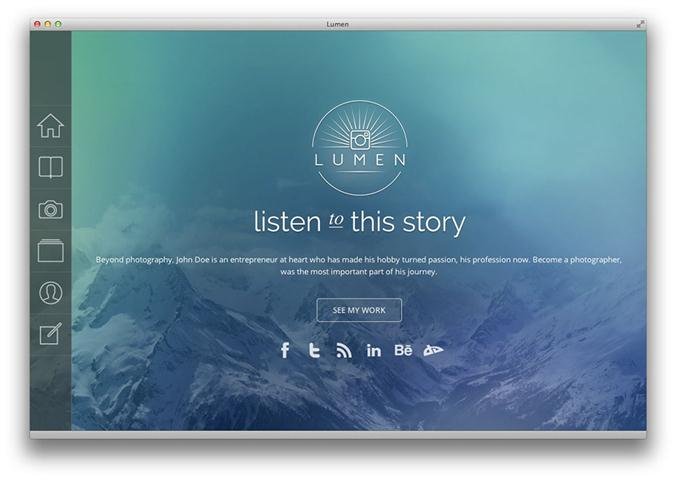 Lumen is a very unique and creative photo blog theme. Its minimal design will make your work stand out. Choose one of the 12 backgrounds included with the theme or create your own and give your site just the look you are looking for.




Tattoo Studio – Photography WordPress Theme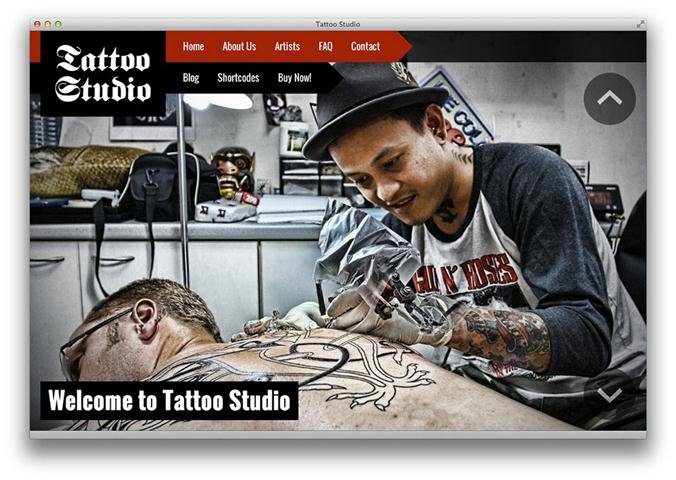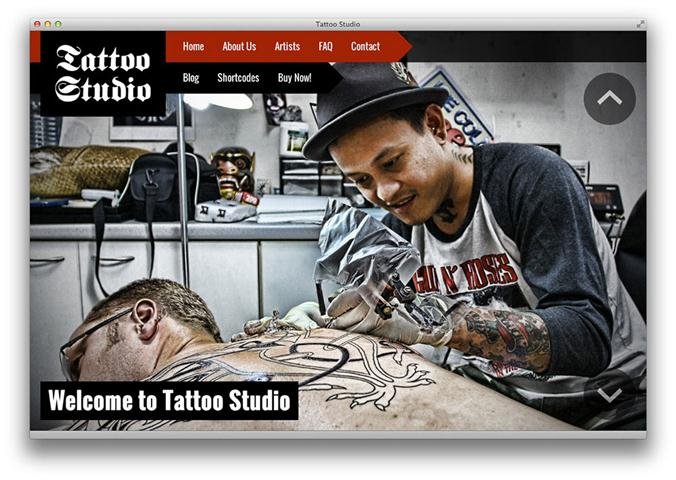 Tattoo Studio is perfect WordPress Theme for Tattoo, Piercing and Body Art websites but it can be used by everyone. It is fully responsive and looks great on all screen sizes.




Almera Responsive Portfolio WordPress Theme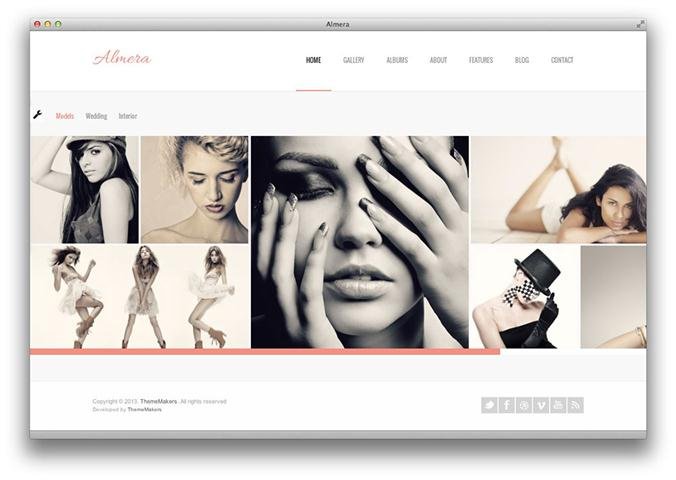 Almera is an amazing responsive portfolio WordPress theme that will impress you and your visitors. It stunning looking theme with amazingly powerful functionality.
Magnat Photography WordPress Theme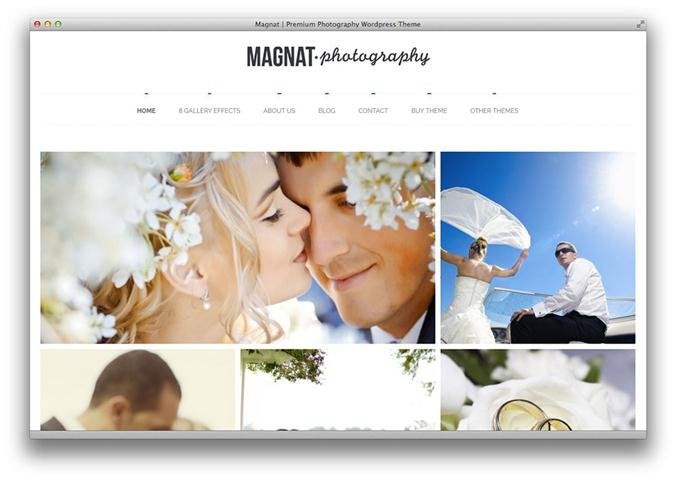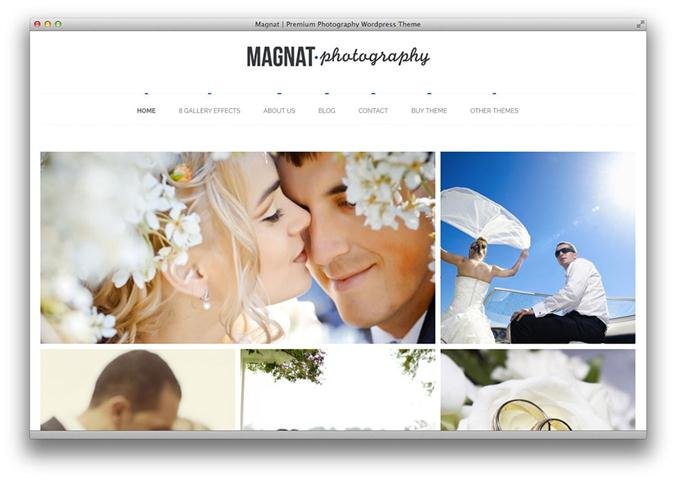 Magnat is a minimalistic and customizable premium WordPress theme, especially for people who are looking to built photography website. It has a portfolio functionality built-in, so all you need is to upload your images.




Artisto – Fullscreen Portfolio Theme
Artisto is a simple and artistic WordPress theme with plenty of options for customizations. This theme features several widgets and sliders styles. Artisto look nice and clean yet packs dozens of options. Images will look beautiful on full-screen sliders and other portfolio options.




BIG Gallery WP – Fullscreen Photography/Portfolio
BIG Gallery – WordPress Fullscreen Photography Portfolio is an unique way to present your photos. It allows you to show your work as big as possible . With creative use of CSS3 and Javascript this theme will delight your visitors!




Frame Photography Minimalistic WP Theme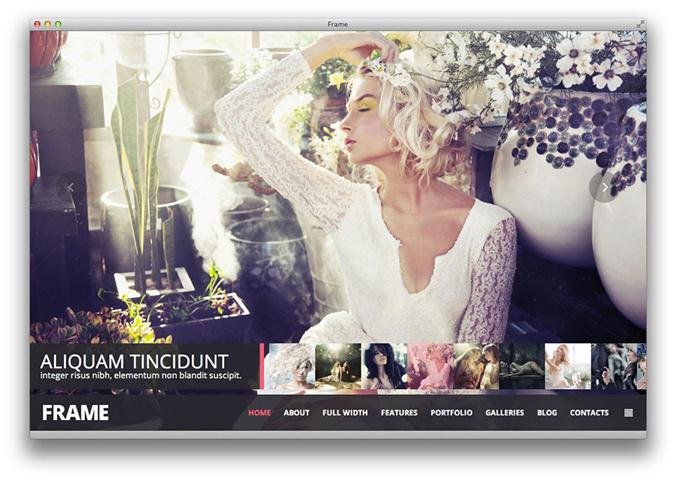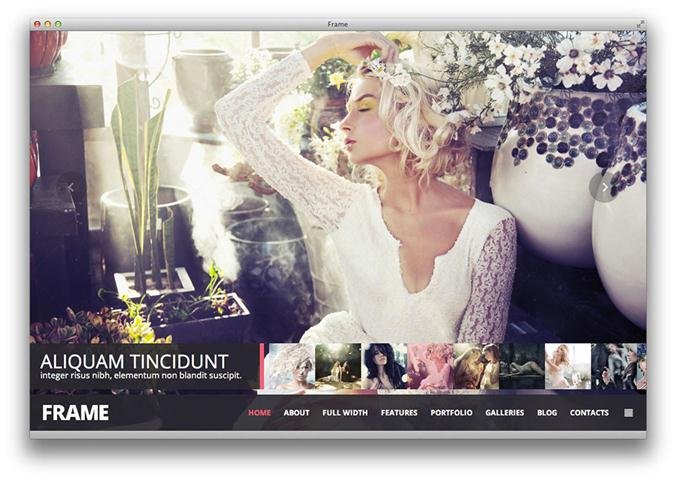 This is my new photo/video theme that has much more functionality and options than Frame theme. Please check it to see it in action.
Cesar Responsive Portfolio Photography Theme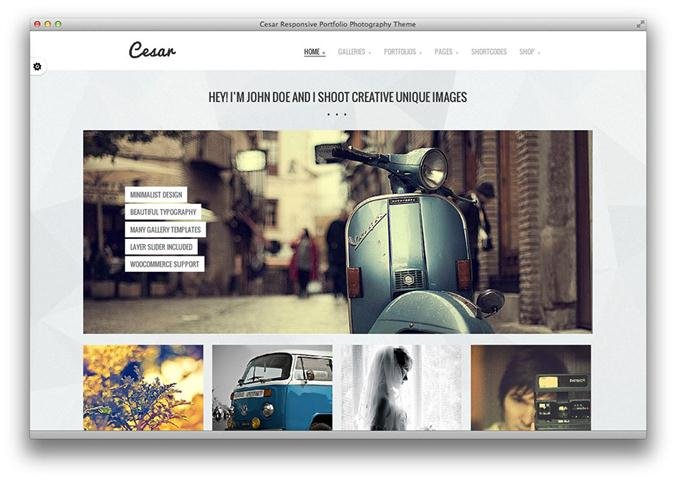 Cesar theme's clean, modern design can be used for any portfolio, photography website or other website around images. This theme uses the latest web technologies and boosts retina graphics for better viewing pleasure.




Landscaper – Fullscreen Business WordPress Theme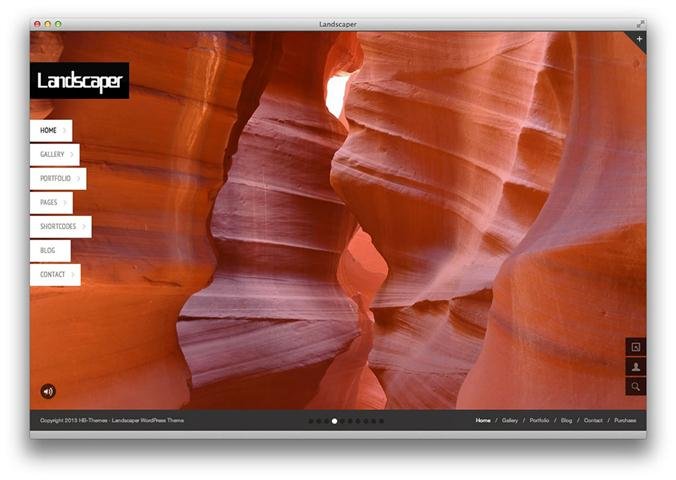 Landscaper is a brand new Fullscreen Creative Business WordPress theme. It's fresh & modern look with friendly features will make your website a standout. It's both fun and easy to work with this theme. Creating fully working pages, that look awesome (and sound awesome!), now takes only a couple of minutes.




Photoreel – Elegant & Responsive Photography Theme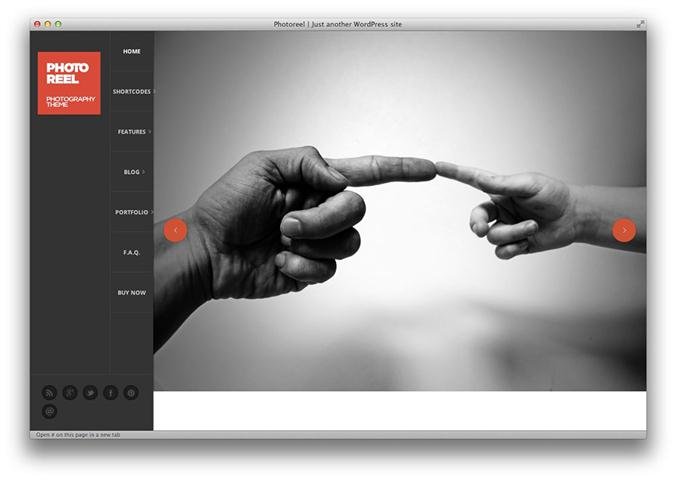 Photoreel is clean, minimalistic and elegant WordPress theme with fully responsive layout. Theme is suited for all photographers, creative, business and portfolio websites. Theme includes lots of features like full-screen slider, modular homepage, layout shortcodes and more. All functions and are based on solid back-end framework.
Suheto – Responsive Fullscreen Photography and Portfolio WordPress Theme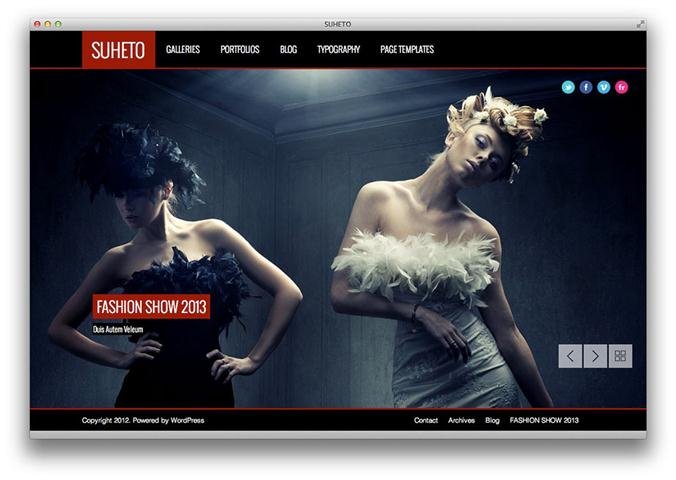 Suheto is Fullscreen Image Background Slider WordPress theme suitable for photographers and designers, powerful yet simple to set up and administer.




Black&White – Responsive Photo Portfolio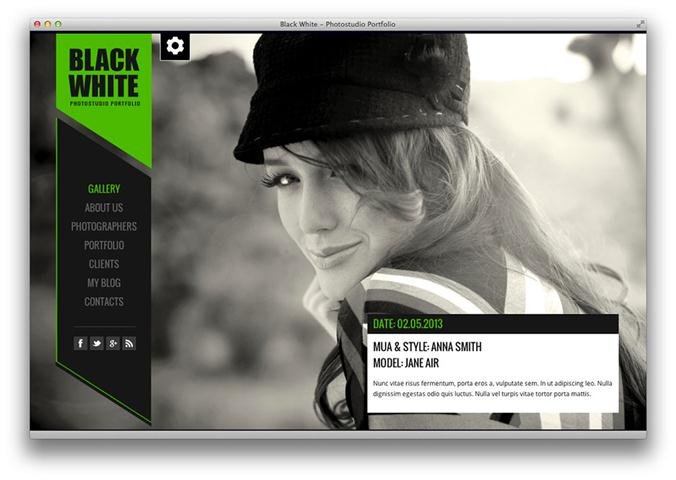 Black&White is a premium responsive wordpress theme and it is great for portfolio and personal websites. It has a clean design and a new vision styled elements with calm and relaxing colors. The full layered PSD file included have been customized easily. Black&White WP theme perfect to promote your work or your business.
Sumptuous – Responsive Multi-purpose Theme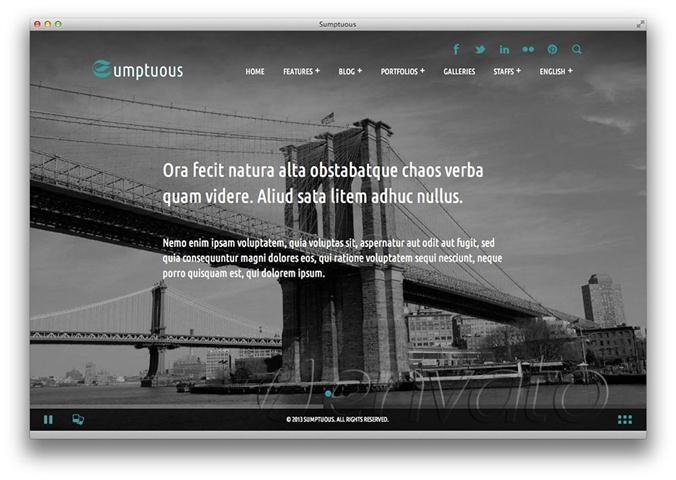 Sumptuous – is a clean, super flexible and fully responsive WordPress Theme. This multi-purpose WordPress theme comes with powerful easy-to-use intuitive admin panel and completely ready to operate out of the box. Built with HTML5 & CSS3 has the superb flexibility of its framework allows it to be tailored to any kind of multi-purpose website with endless possibilities:




Folo – Premium Responsive Portfolio Theme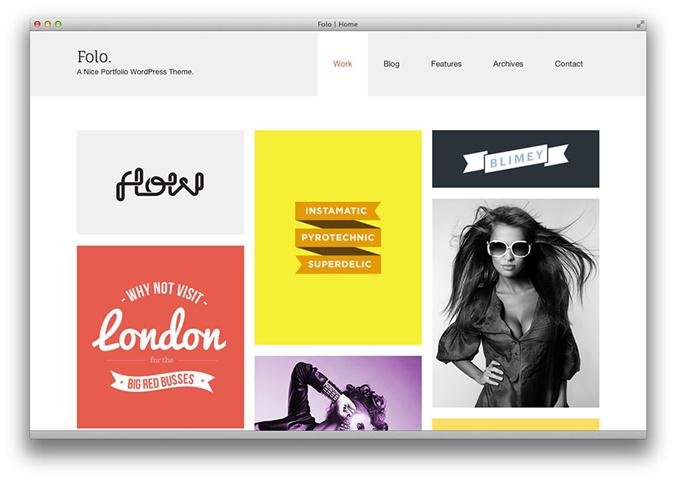 Complete with a snazzy infinite loading portfolio, masonry layout, neat lightbox portfolio post, clean / minimalistic design & a powerful theme customizer – Folo is nearly the perfect setup for your online portfolio.




Everest – Premium WordPress Theme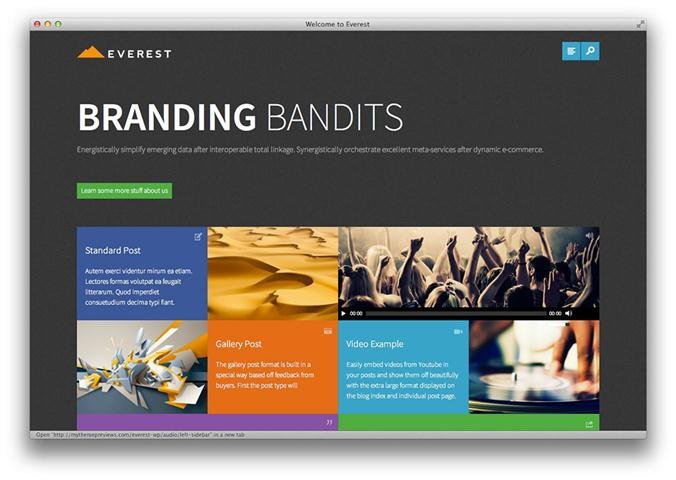 Everest theme is a super clean, incredibly flexible, and fully responsive WordPress theme. Built with HTML5 and CSS3 and with a super easy to use, yet insanely powerful admin panel that enables you to quickly alter all colors and images for text including links, set page / header and footer backgrounds and menu colors.




Scroller – Parallax, Scroll & Responsive Theme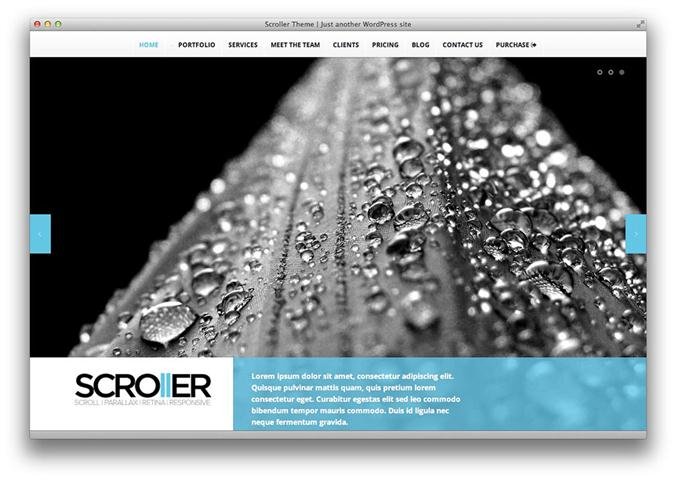 Scroller is clean, minimalistic and elegant WordPress theme with fully responsive layout. Theme is suited for all photographers, creative, business and portfolio websites. Theme includes lots of advanced features like full-screen sliders, Parallax effects, And scroll – One Page Homepage. All functions and are based on solid back-end framework.




Photochrom – A Theme for Photography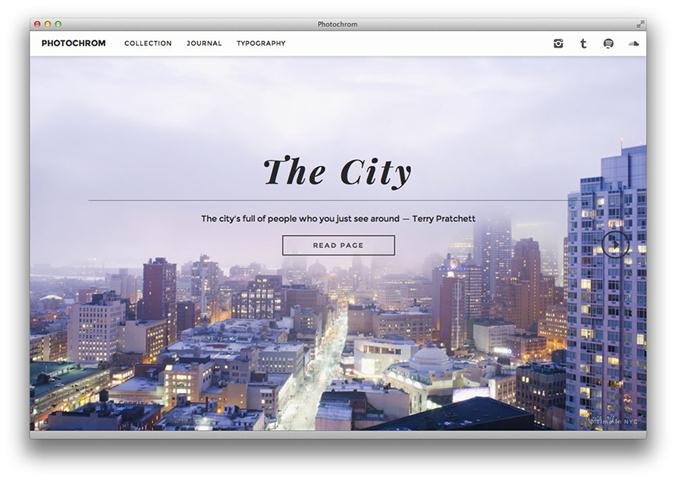 Photochrom is a Responsive WordPress Theme for people who are passionate about Photography and are looking for a way to display their art with balance and elegance.
We love Photography, and we've created something that we are proud to recommend to our friends who do as well.




Evermore – Premium Responsive WordPress Theme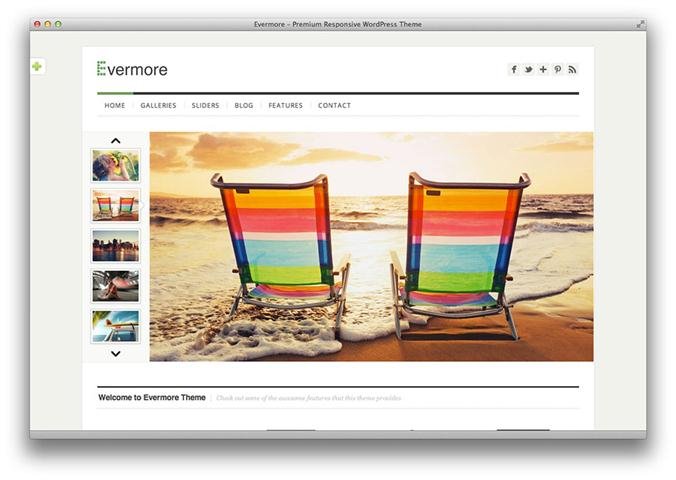 Evermore is a powerful responsive WordPress Theme, it is designed in a clean and minimalistic style and packed with all the features you need to present yourself with style and professionalism. Evermore theme is powered by the advanced Pexeto Panel, which provides tons of options to manage and modify any aspect of the theme. With all the styling options provided you can easily customize the appearance of the theme and build you own custom skin.




Bellezza – Creative Business WordPress Theme

Bellezza is a WordPress theme for businesses and creative professionals. It is a fully HTML 5 Valid theme, it comes with many features and has several home page options. See more features below:
Skylab Portfolio / Photography WordPress Theme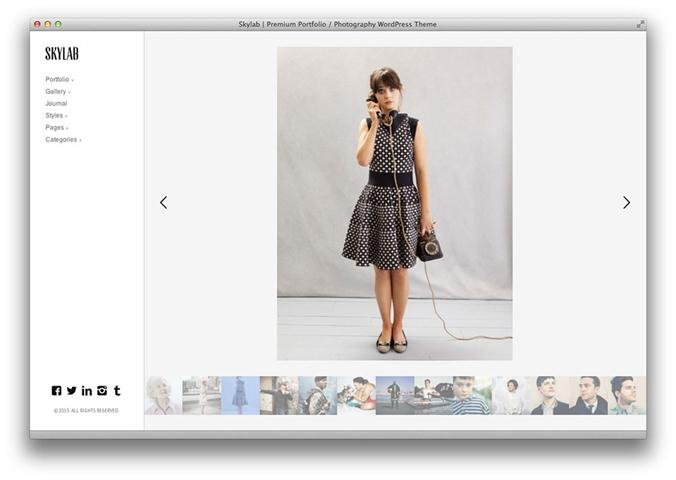 Skylab is a Premium Portfolio / Photography WordPress Theme with an innovative, touch navigation super smooth hardware accelerated slider designed for photographers, illustrators, graphic designers, art and creative directors, movie directors, architects, luxury businesses or bloggers. It's equally adept at showcasing design or photography projects. Its page templates accommodates multiple galleries, each with as many images as you want.




Division – Fullscreen Portfolio Photography Theme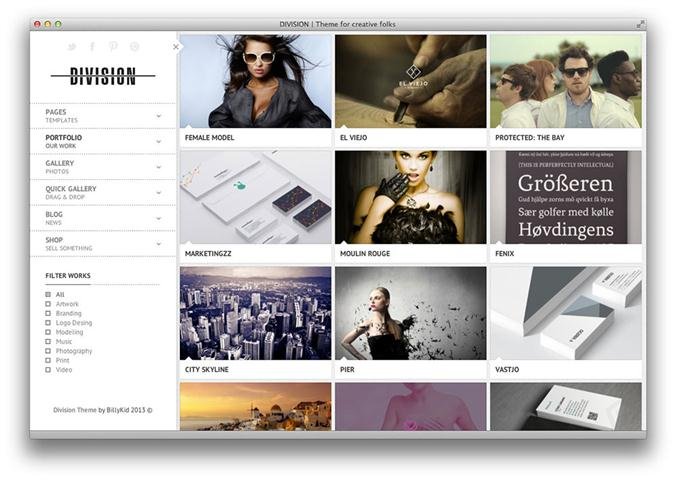 Division is premium wordpress theme siutable for frelancer, creative agency, art directors, illustrators, photographers or bloggers. Built in drag&drop page builder makes creating and managinig new pages, posts and portfolios a breeze. WP 3.4+ theme cusotmizer makes creating and tweaking skins so easy.




HQ Photography Responsive WordPress Theme

Looking for something unique and awesome, this template is what you need. We're proud to present a super interactive and engaging template well-suited for photographers and videographers, which won't leave any visitor indifferent to and forgetful about experience they had with your website. A whole set of features is exposed to dynamic manipulation in real time by a visitor such as home page visuals, video background, photo/video grid gallery, portfolio layout and much more.




RSW – Responsive Fullscreen Studio for WordPress

RSW in theme name stands for Responsive Fullscreen Studio for WordPress. This theme is a powerful peace of art designed for photographers and creative artists and agencies.




Crius Responsive Photography Creative Portfolio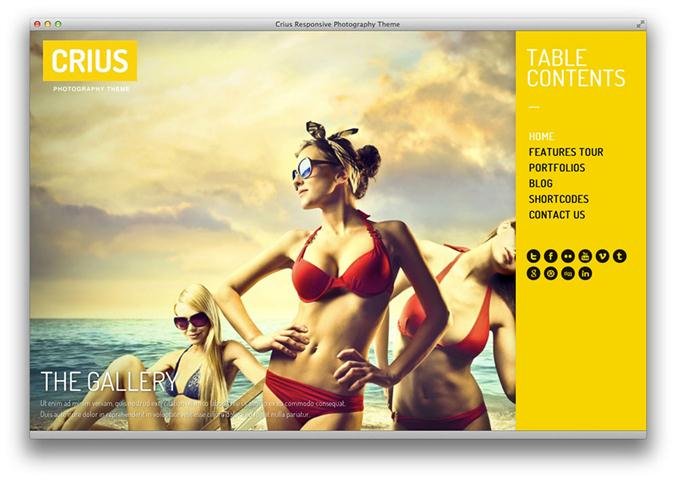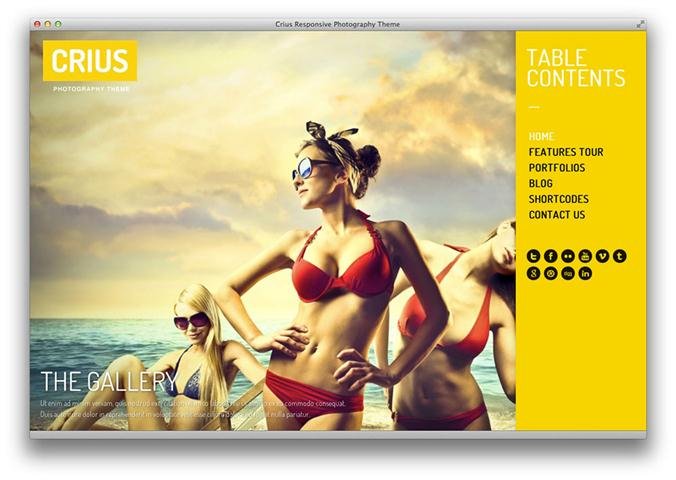 Crius is the Responsive Photography, Portfolio, Personal website Template built with latest WordPress features. Advanced Gallery admin, Kenburns Slideshow etc.




Slash WP – Photography WordPress Theme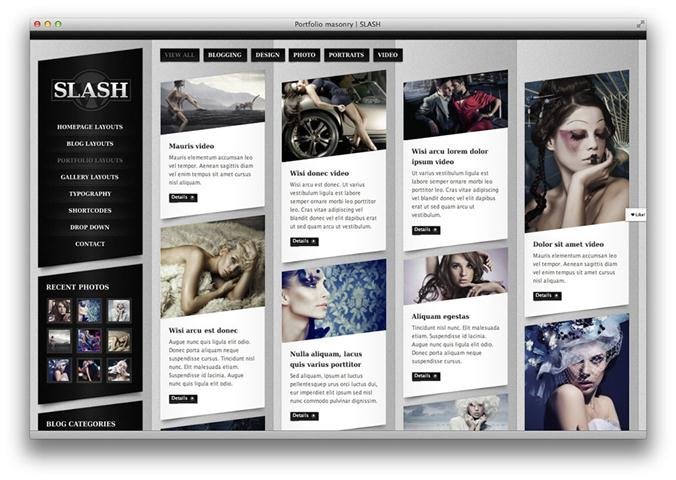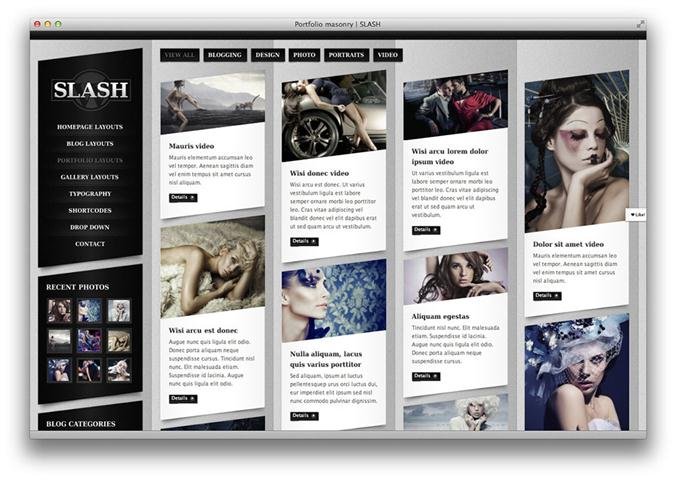 Slash WP is a Premium WordPress Theme that has unique modern design as well as powerful and robust functionality. It was created to serve you as a portfolio, photo-gallery and blog with native support of WP v.3.2. and v.3.3 post formats. Slash WP will become an effective showcase of your works.




Photolux – Photography Portfolio WordPress Theme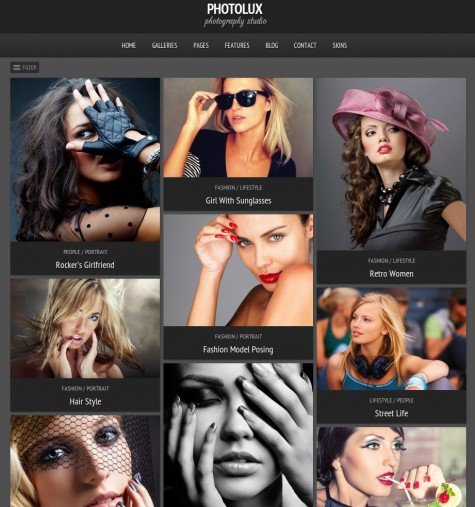 Photolux is a powerful and elegant Portfolio and Photography WordPress Theme which is best suited for photographers and creatives who use portfolios to showcase their work. Photolux theme is powered by the advanced Pexeto Panel, which provides tons of options to manage and modify any aspect of the theme – it is well suited for both beginners with no coding knowledge and developers.




DeepFocus – Photography Website Template
Being elegant and simple to use, this theme is truly one of the best. It allows you to "show off" your work with a touch of a business oriented website and cool effects to allow your creativity to show through. Also, this theme is part of the Elegant Theme bundle so you receive a whopping 87 themes at the same price!
Glare – Photography WordPress Theme

Are you a Photographer or a Model who needs to showcase his/her work? Search no more, Glare is the perfect theme for you.




PhotoArtist – Photography WordPress Theme
All our themes are very customizable and easy to use, and Photo Artist is no exception. You can change colors, backgrounds and many more directly from the WordPress admin, in a matter of clicks.
Find out more by taking a peak at a few of our customizations options below: