iTunes has everything you'd expect from a best music, but that doesn't mean it's perfect. Here is the perfect music player. Air, using gestures to control playback of the waveform as a very cool to see your favorite song.
In this post we present 16 Best Music Players for iPhone. We hope you enjoy this collection.
Ecoute – Beautiful Music Player
Ecoute for iOS is an alternative player using your existing musical library. It sports a clean and elegant interface, revolves around gestures to help you control your music quickly, and integrates Twitter, Facebook, and Last.fm so you can share your favorites tracks.
Groove – Music Player & Smart Playlists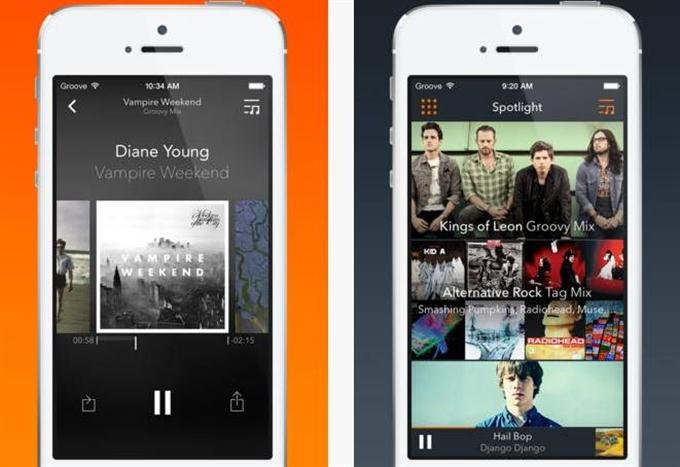 Downloaded some great tunes? Your music now deserves a smart and beautiful music player. Groove learns your listening habits and organizes your music into great playlists.
Search for any track, artist or album and listen for free. Make and share playlists. Build your biggest, best ever music collection.
Listen: The Gesture Music Player
Listen runs on gestures, not buttons, to make listening to music a seamless experience. It's perfect for anytime: on your way to work, while exercising, on the go, or just relaxing.
Musio is a new take on the iOS music player! Queue up (On-the-Fly) or easily organize your music with Playlists. Musio is using your local iTunes library as well as being integrated with iTunes Match.

Songza plays you the right music at the right time. Search for an artist, you'll see every expert-curated playlist on Songza that features them. Any playlist you choose will begin with a song by that artist.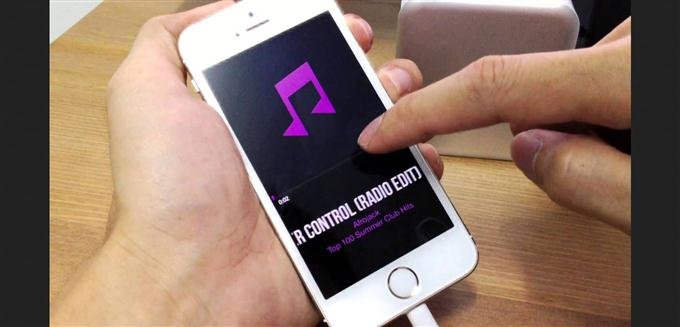 CarTunes is the freshest iOS music player, designed entirely for touch. Control your music with swipes, taps, and pinches. CarTunes is ideal for listening to music anytime! At the gym, on the road, or lying in bed.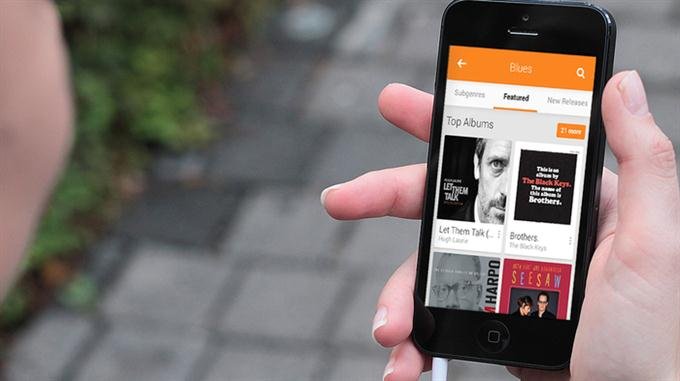 Google Play Music makes it easy to discover, play and share the music you love, anywhere!
As a subscriber to Google Play Music, you can enjoy millions of songs, listen to custom radio with no limits, and discover more of the music you love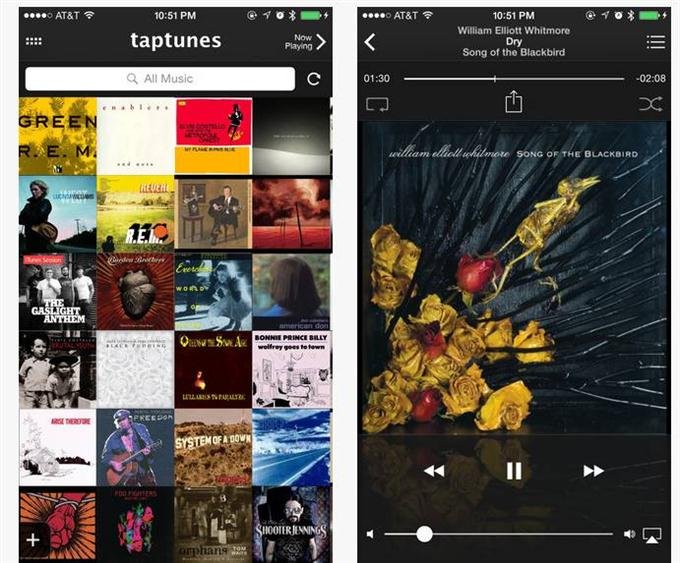 TapTunes is an advanced music player for the iPhone and iPod Touch. With TapTunes, you will experience your music collection like never before. Touch, tap, drag, pinch, shake, swipe — you've never been this close to your tunes!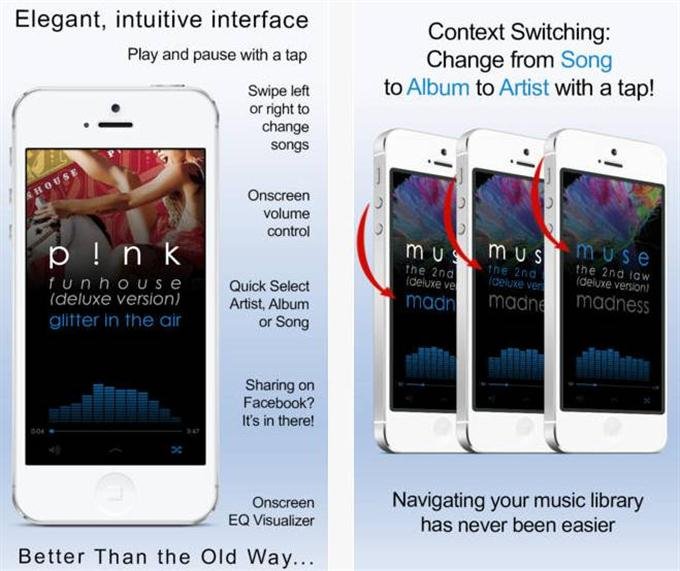 Change your music perspective on the fly. To listen to an artist, tap and hold the artist name. Select an album or all songs the same way. Download now and find out why GuidingTech.com says, "once you start using it, you will be hooked".
Cesium – Streamlined Music Player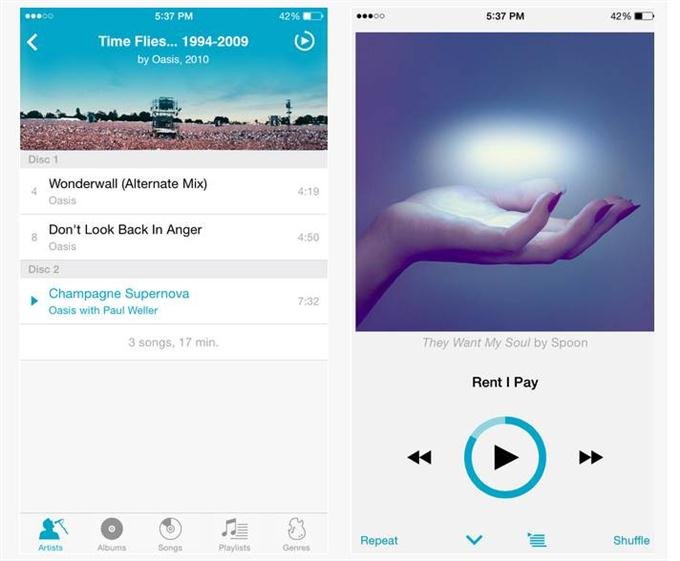 Cesium is a streamlined music player that uses your existing music library. Restored browsing functionality and clean, minimalist design makes managing small and large music collections easy.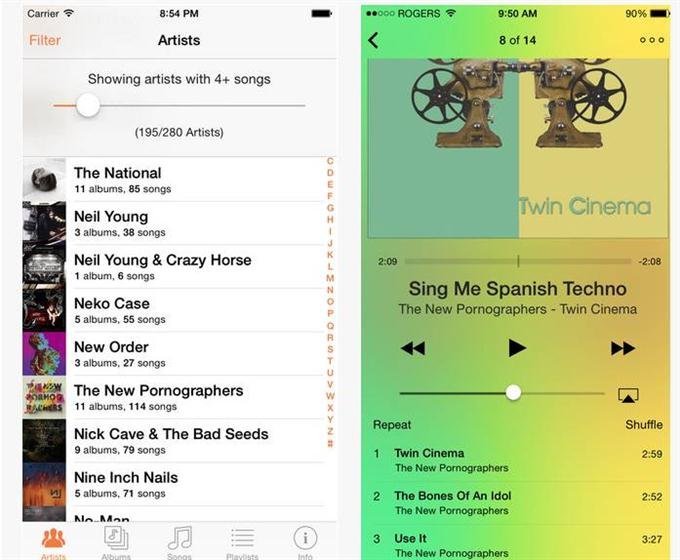 Picky is for people particular about their music; it gives you full control over how you browse and listen to your albums and songs.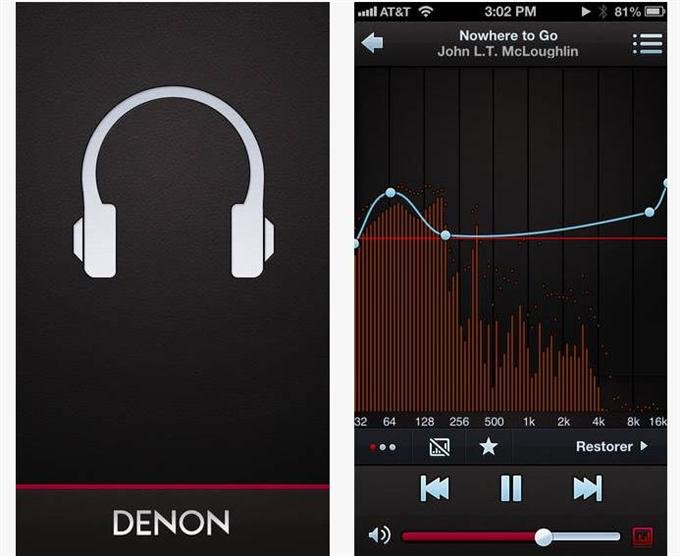 Designed to enhance the listening experience with Denon's new line of Music Maniac™ headphones, the Denon Audio app is designed for the on-the-go audiophile. The Denon Audio app features a premium audio player that lets you experience the best possible sound quality from your iPod music library and favorite Internet radio stations.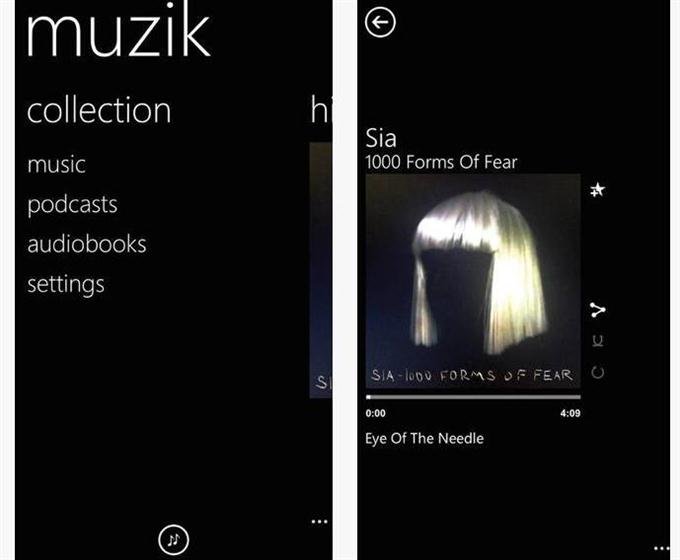 Muzik is a Metro-inspired Music Player for iOS with iTunes Match, Last.fm, Facebook and Twitter integration designed to simplify and enhance your media experience.
Songbucket is a fancy music player specialized in making your own track lists.
You can easily put your favorite songs in and out and change the whole list as your mood.
iMusic – The Perfect Music Player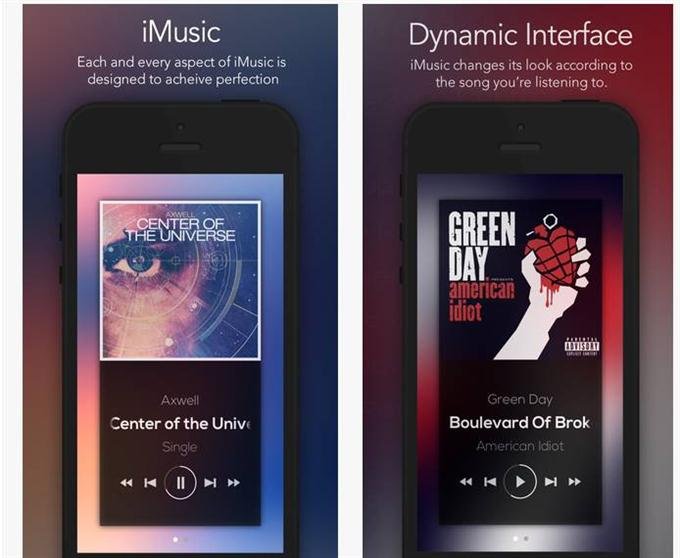 iMusic is the perfect music player. Want to control your playback using air gestures, view your favourite song as a really cool waveform, have infinite control over your music, or simply stare at a gorgeous interface? Then iMusic is for you!