Some businesses like landscapers, painting firms, and artisan retail stores need to amaze their customers straight out of the box. The quality and presentation on a website should impress customers from the first time they visit it. For many businesses, this is their biggest chance to impress potential customers.
A fully-screen WordPress theme can be a great way of showcasing your company's achievements. These themes include a prominent feature image as the background for your homepage and many visual features that direct visitors to your website's content.
Below is a selection of top WordPress themes that are full-screen. Find the right one for you, and make your website stand out to your target audience.
What are Full Screen WordPress themes?
This is why we have compiled a list below of the most popular WordPress full screen themes. While each theme may have its own style and specific features for a particular niche, they all share a few key features. These themes are responsive and look natural on a wide range of platforms. Many of them come with premium icons, fonts and plugins. These themes are all made by theme designers with a great reputation for user-friendliness. You'll always be able to get support if you have questions.
These themes are worth looking at! We love them all and hope you find the perfect one for your company.
Werkstatt
Werkstatt is a modern portfolio theme which is well-suited for creative professionals. It comes in a variety layout options that are ideal for displaying images and designs.
Five full-screen templates are available to help you make an impact. You have the option to choose from split screen, vertical slider, parallax scrolling or animated abstract segments. This will truly delight your audience. Werkstatt has beautiful pre-built layouts ready to use for your blog and portfolio pages. Seven grid layouts are available, as well as over 3,000 fonts. There are also many hover effects.
Werkstatt also offers WooCommerce support and eight premade shop pages templates. The theme is chic and contemporary, but it's also fun and playful. It is stunningly responsive and offers a wide range of options. Werkstatt could be the right theme for you if you are looking to build a stunning portfolio website that stands above the rest.
More information / Download the Demo
Inspiro
Inspiro is an amazing fullscreen WordPress theme. It features beautiful animation effects, and a elegant design.
The Inspiro logo is truly a work-of-art. It has all the right colors as well as the correct typography. The white space allows readers enough room to breathe. Its gallery also features an animation effect. The image zooms in when your mouse hovers over it. Text and a call button are displayed on the image. The gallery item's text can be scrolled up or down depending on its length by simply moving your mouse down and up. Portfolio items use exactly the same animation except that the items slide left to right along an unbroken arc.
Inspiro, which is designed to integrate with WooCommerce well, was built using the ZOOM framework. It features a unique slider, custom Widgets, and a widgetized Home Page. It offers powerful themes options that include SEO, multiple color and ad options.
More information / Download the Demo
Kinetika
From the top of the translucent menu, to the bottom on the social-media integrated footer, Kinetika is an impressive full-screen photography theme.
This is a bold theme that allows a photo/video to speak for itself, and places more emphasis on images than text. Kinetika users keep pointing out the design quality of this theme as a key feature. It is evident everywhere, from the Revolution Slider plugin integrated to the image gallery and combination event tracker that can easily be embedded in your website. Binary light and dim display options are both elegant and simple.
Professional photographers love the flexibility of Kinetika. They can showcase your portfolio in eleven different layouts and customize your homepage to suit your needs. Kinetika's stunning layout and translucence are a wonderful way to display your art online.
Get more info / Download the Demo
 Photography
Photography is the theme name. It was designed with the purpose of making your portfolio look stunning and worthy of sharing your best work. There are many layout options to choose from, including animated gallery grids, full-screen video, vertical menus, and animated gallery panels. You can easily find the layout that fits your aesthetic preferences and style. With this theme, you can have a stylish and professional portfolio display within minutes. There are 24 demos and 70 portfolio and blog templates.
Photography's unique benefits are especially useful for creative professionals. A photo and design editing section allows you to upload your content into a password-protected portion of your website. After that, invite your clients and allow them to view and approve your designs or photos. Visitors can view your best work in an endless scrolling gallery.
This beautiful theme is ideal if you are a photographer or other artist looking to not only show your work but also incorporate practical elements such client proofing into your website.
More information / Download the Demo
Photo Me
This elegant theme is customizable to meet the needs of photographers who want to display their work on a website that is as impressive and professional as the photographs they have.
Photo Me is worth all the great work you will put on it. The number of icons, fonts, and color options available will help you create the look that suits your taste. There are more than 50 portfolio and gallery template choices to make sure there's enough negative space to complement your content. Eight gallery displays allow you to display your photos in the best way possible, with options such as split screen, horizontal, Ken Burns, parallax, Ken Burns and split screen. Simple, elegant navigation tools can be displayed in a vertical position, on the top of a page, or in a popup sidebar.
Photo Me is flexible, so no matter what your preference in displaying your images, Photo Me will allow you to create the perfect website for you.
ThemeGoods has a range of premium shortcodes and plugins. However, this theme comes with a password protected gallery access. This allows clients to access the work you have created and can proof it as they wish. This theme is perfect for clients who are involved in interior design, fashion photography, or interior design.
More information / Download the Demo

 
 
Storm WordPress – Full Screen Background Theme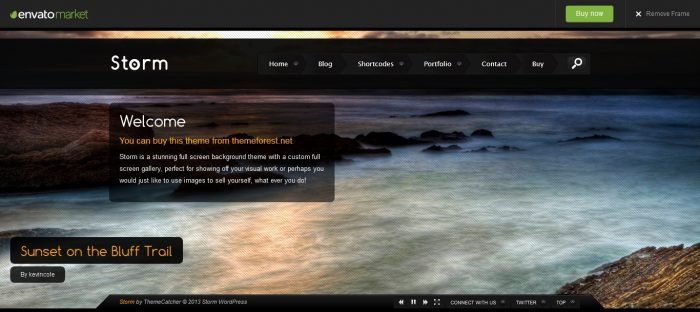 Storm is a stunning full screen image, video and audio background template with a custom full screen gallery. Imagine a multimedia packed website with the ability to easily create any form with our amazing Quform plugin also available with the theme. Storm is perfect for showing off your visual or audio work or perhaps you would just like to use media to sell yourself, what ever you do!
MoWo The Next Generation One / Multi Page WP Theme
Discover MOWO and the art of minimalist design in a fully featured, high-end and responsive WordPress theme. MOWO is a smashing full screen WordPress theme, and suitable for all kinds of business purposes.
Panorama Fullscreen Photography WordPress Theme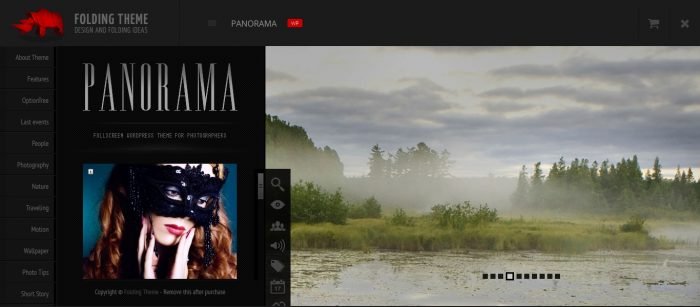 PANORAMA is a full screen WordPress theme perfect for a variety of purposes, even is focused for photographers and photography, or other wide graphic works. It requires PHP5. It's easy to use, easy to customize to fit your needs and doesn't bring things what you don't need. Sliding content, instant galleries are created with no headaches (all explained in the documentation).
 
 
 
 
Basic || Multipurpose WooCommerce Theme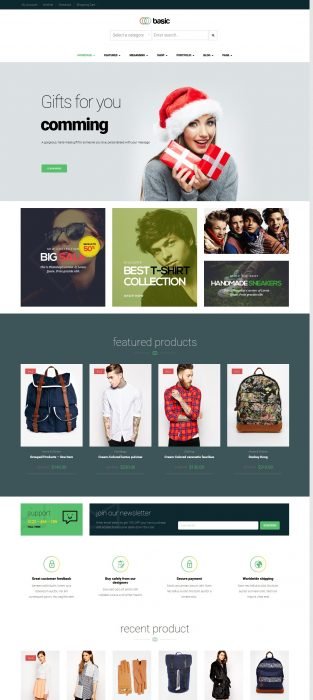 Hello world! Opal WordPress Team is very happy to release a new woocommerce responsive theme called "Basic Multipurpose WooCommerce WordPress Theme". This theme is ideal for displaying any kinds of fashion shop, clothes stores, gifts shop, toys or stationery stores even multi–purpose business stores.
Ness – Minimalist Photo Magazine WordPress Theme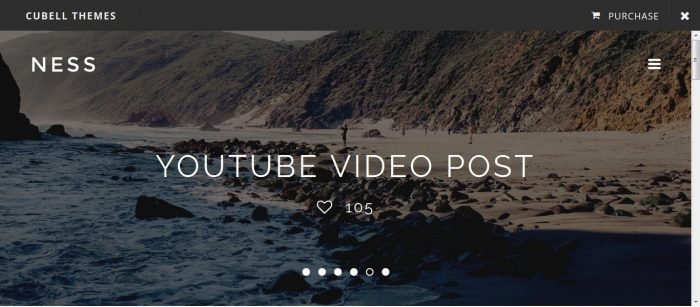 Ness is a modern minimalist personal photo magazine theme for WordPress that can be used on any WordPress blogging niche. It is responsive, HD (retina-ready) and has unique features to ensure great readability. Full-screen image embeds with no shortcodes, parallax featured images, beautiful full-screen gallery post type that is touch-friendly (and portrait-image friendly too), which all leads to a wonderful user experience on all devices and screen sizes.
Ego Onepage Parallax Responsive WordPress Theme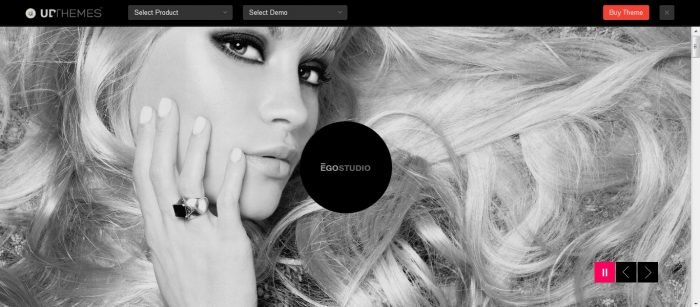 Ego is a sleek, fully responsive, onepage WordPress theme that screams with attitude. It boasts a fullscreen slider with custom captions, an AJAX portfolio and contact form, a blog and tons of styling options. Its the perfect WordPress theme for the freelancer or small design studio that wants to showcase their work in style.
 
 
 
 
YAMATO – Corporate Marketing WordPress Theme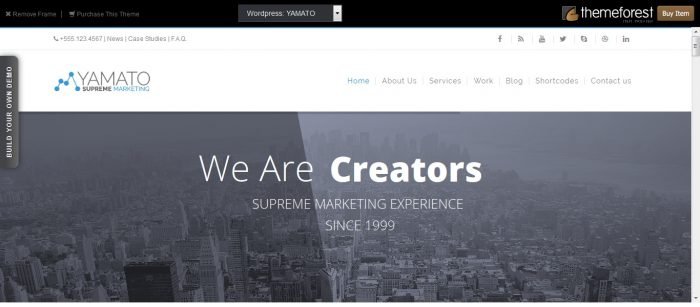 Yamato is a stunning and professional corporate marketing wordpress theme perfect corporate and accountancy businesses. We've designed specific demo corporate marketing pages ready for you to use and launch your new marketing website with ease.
 
 
 
 
Yokko – Multipurpose and WooCommerce WordPress Theme
Yokko – Multipurpose WordPress Theme for Creative, Business or eCommerce websites. It is WooCommerce compatible and offer smooth shopping experience. Fully responsive and available for all screen sizes. Theme focuses on displaying a high quality content and can be customized easily to suit your wishes.
 
 
 
 
Slash WP – Modern & Unique Photography WordPress Theme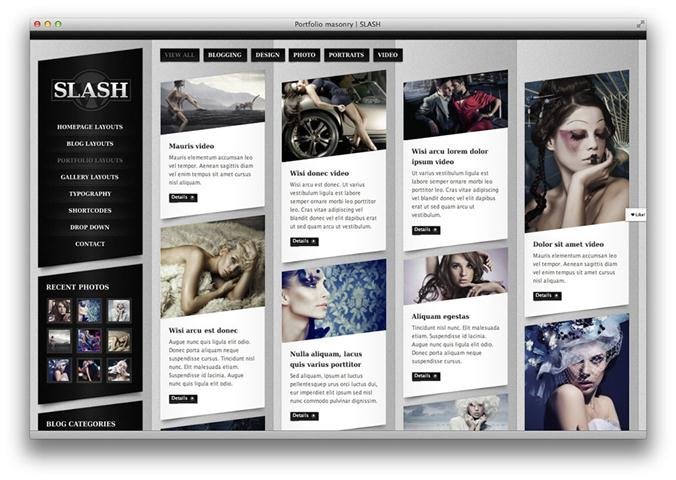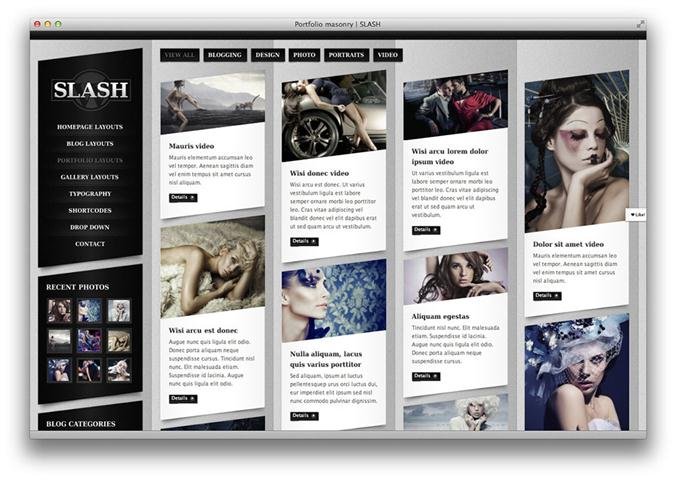 Slash WP is a Premium WordPress Theme that has unique modern design as well as powerful and robust functionality. It was created to serve you as a portfolio, photo-gallery and blog with native support of WP v.3.2. and v.3.3 post formats. Slash WP will become an effective showcase of your works.
Fashion Blog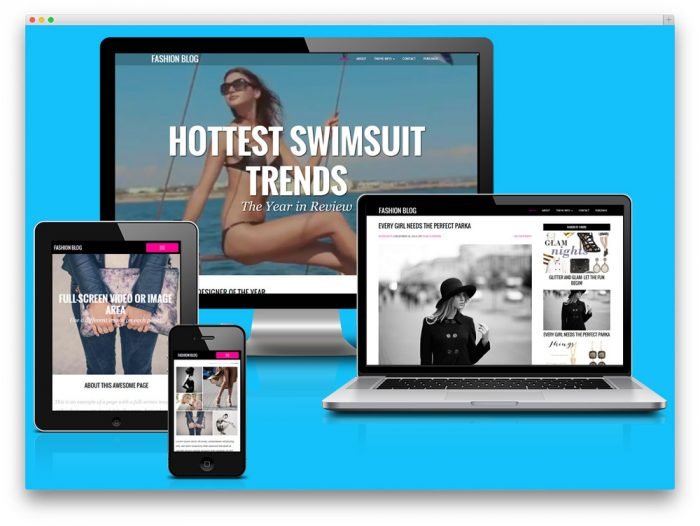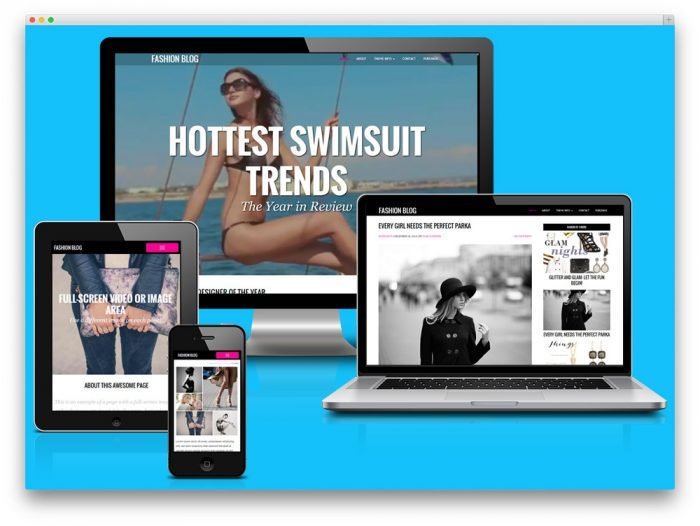 The Fashion Blog theme for WordPress is the ultimate blogger theme for starting a style blog, fashion blog, or any other lifestyle blog. Video and image banner options are available on all pages to really wow your audience!
 
 
 
 
Expressivo – Lifestyle Masonry WP Blog Theme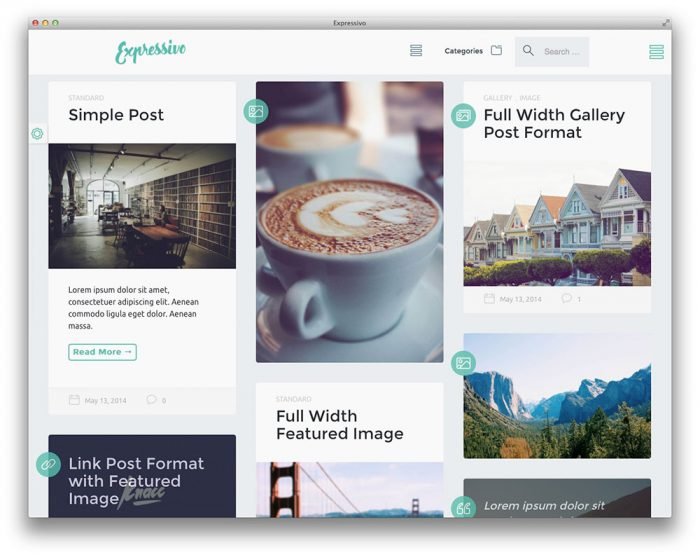 Expressivo is a clean and beautiful lifestyle WordPress blog theme with fullscreen Masonry style grid layout. It adapts automatically to any device screen size and always is displayed in full screen.
 
 
 
 
Sirius Responsive Portfolio Photography Theme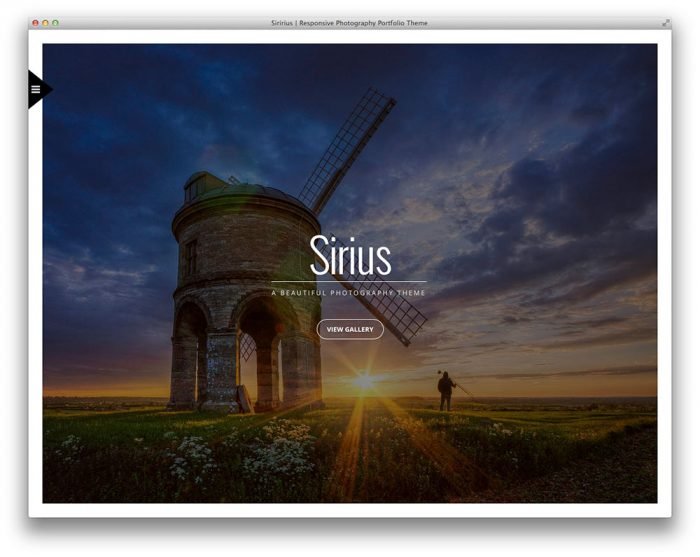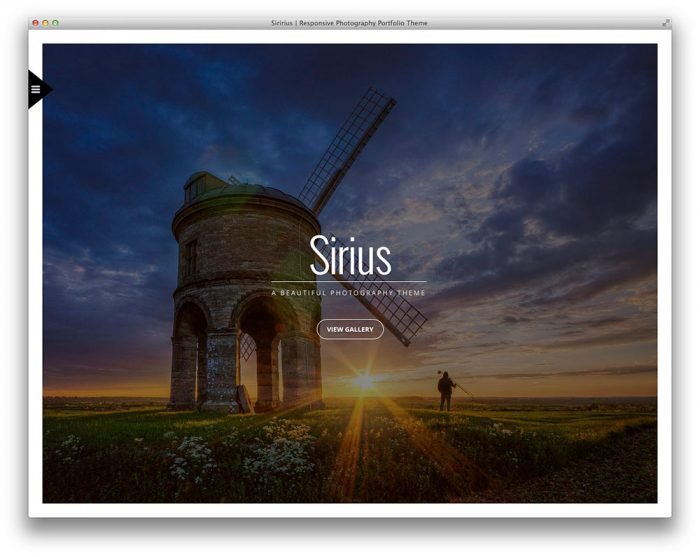 Sirius is a clean and bold portfolio photography theme well suited for all kind of portfolio and image centric websites. It features AJAX galleries that makes your images load on the fly without refreshing the entire website.ss
 
 
 
 
Reload – Responsive Multi-Purpose Theme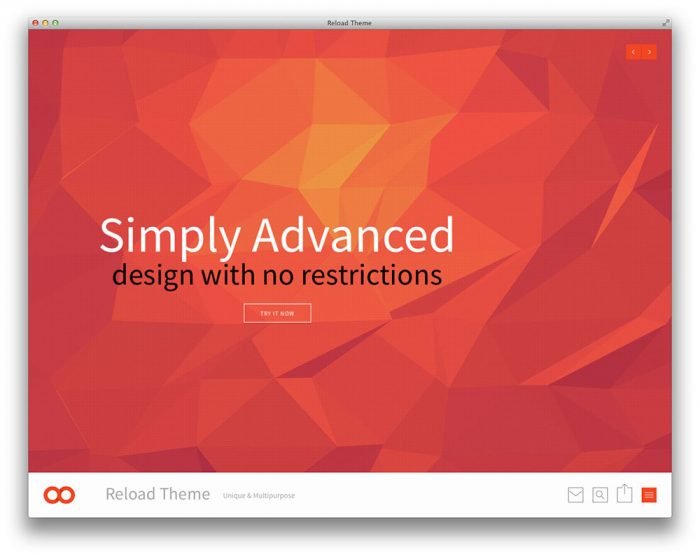 Full support of WooCommerce Shop Plugin, bundled with Revolution Slider ($18) and 12 predefined skins. These new features, in combination with Visual Composer ($28), Redux Framework, WPML support (certificate of compatibility) and so much more, make Reload the most value for money theme on Themeforest.
PhotoReactive – Photography WordPress Theme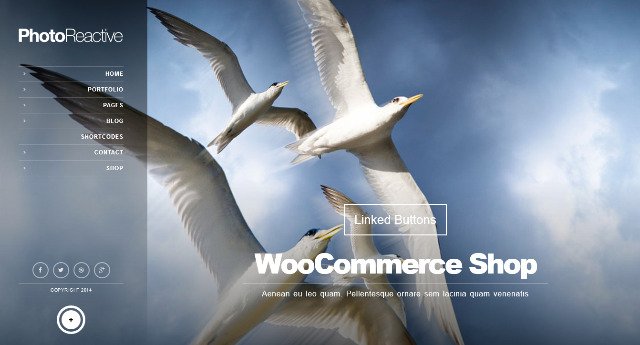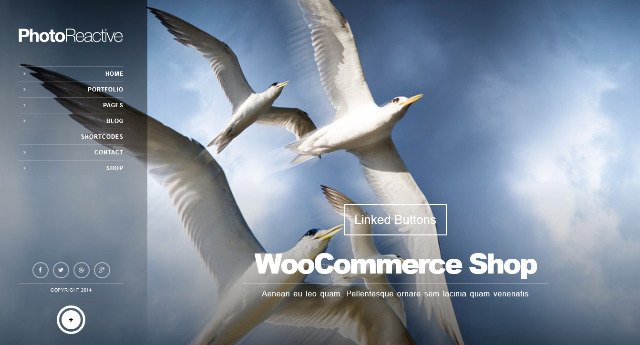 PhotoReactive is a Fullscreen Studio theme for WordPress with WooCommerce Shop. The theme is WPML ready and includes .po .mo language files.
Hyperion – Photography WordPress Theme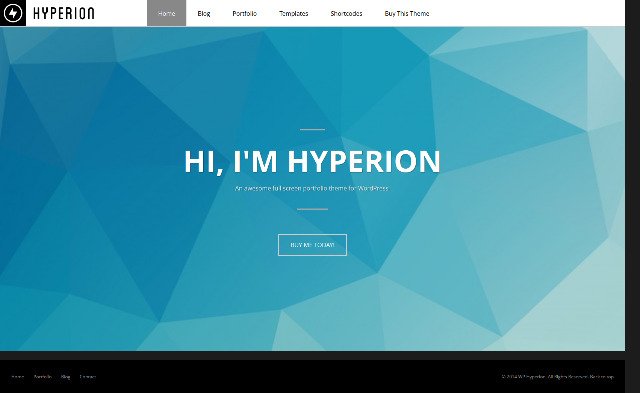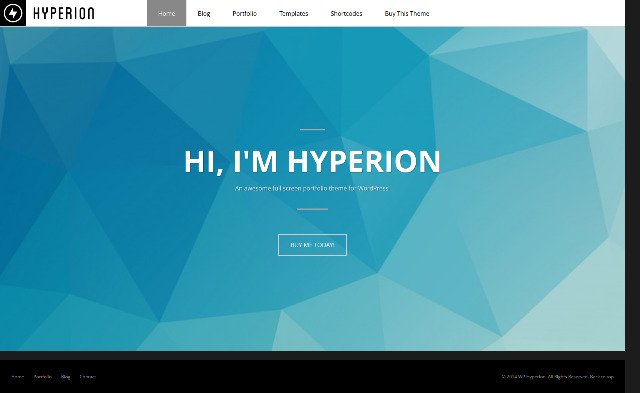 WP Hyperion is a very powerful, super clean and fully responsive design (try re-sizing your browser). Coded with care in HTML5 & CSS3, WP Hyperion is easy to customize and well documented. Its very easy to setup, and comes with free lifetime support via our support site.
Munich Photography WordPress Theme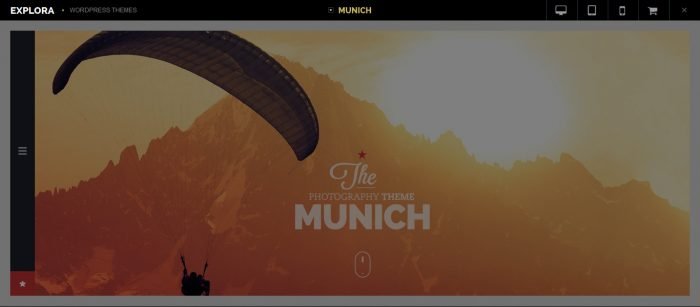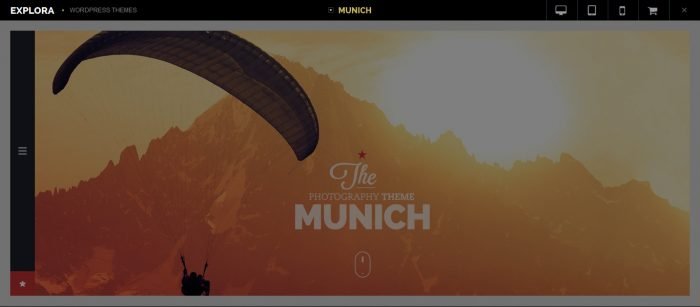 Munich Photography WordPress Theme – All the images were bought in shutterstock. They are for demonstration purposes only and are not included in the theme.
 
 
 
 
Bow – Clean Photography Portfolio Theme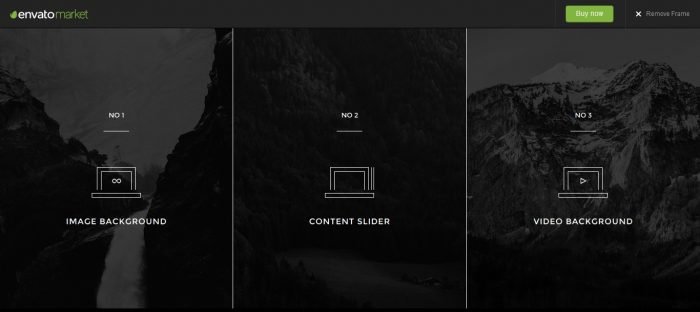 Bow is a clean and modern clean photography WordPress Theme that is perfect to promote your photo gallery in a very professional and pleasant way. It is fully responsive, it looks stunning on all types of screens and devices (desktop, notebook, tablet and mobile). Bow comes in three variations:
 
 
 
 
Superba: Media-centric Photography WordPress Theme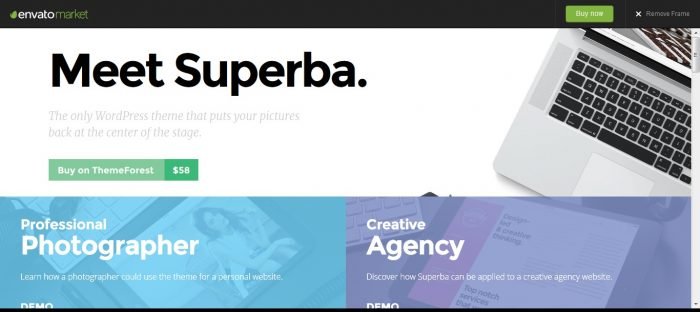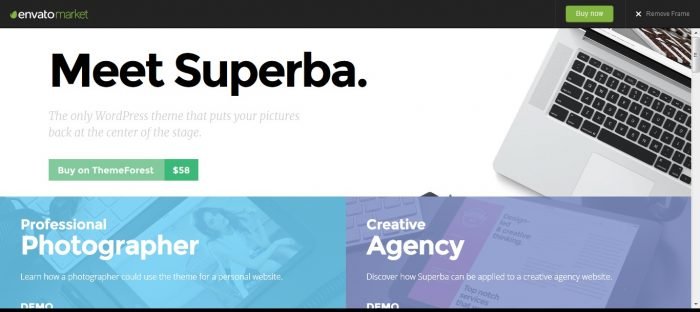 While we certainly are no strangers to designing photographic themes, we always though we could do better. Great feedback from our users is the driving force of our design process, and one thing that kept popping up was that more relevance could be given to the real protagonists of the show: the photos themselves.
Hydra Grid – Photography WordPress Theme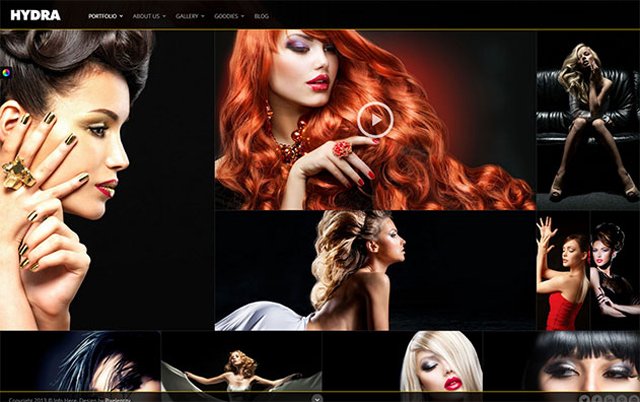 Devendo is a flat and modern portfolio theme suitable for photographers. It's built with Bootstrap 3, is 100% responsive and available in four color schemes.
Stock Photography – Photography WordPress Theme

Stock Photography integrates with our free Sell Media plugin and all of it's extensions so you can sell and license photos and sell prints online with ease.
Stock Photography adapts to different screen sizes so that your website will work (and be optimized for) iPhones, iPads and other mobile devices.
Alpha – Photography WordPress Theme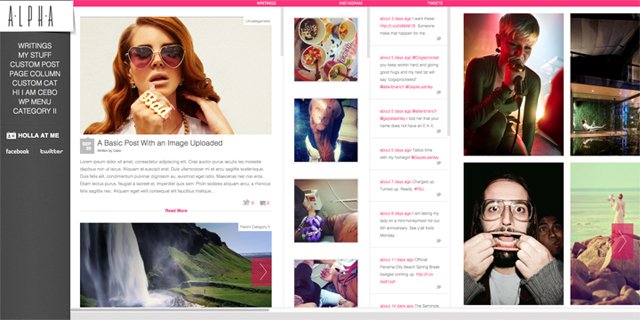 Alpha is a uniquely designed wordpress theme that is fully-horizontal with scrollable columns. It is packed with features like instagram feedunlimited color customizations, unlimited columns and a stylish portfolio. Alpha goes far beyond traditional portfolio templates, and attempts to showcase the whole person, not just their work.
Flexit – Photography WordPress Theme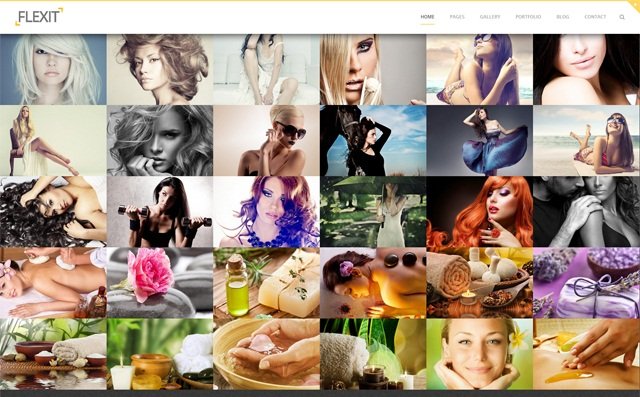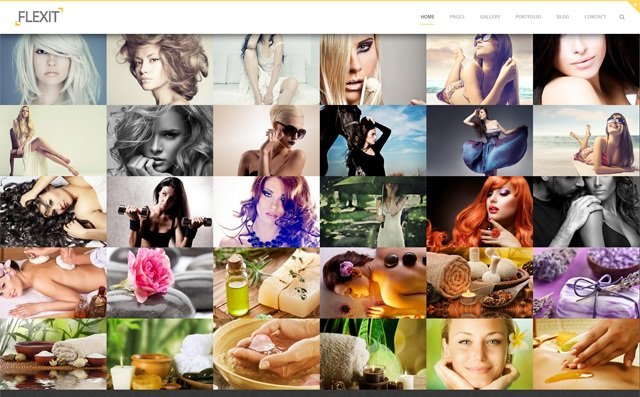 FLEXIT is responsive theme created for photographers, personal sites or portfolio based mainly on images. 8 different gallery types are here for you to create amazing photo walls, gallery pages and posts. Theme colors are fully customizable with over 40 colorpickers same as typography. Theme was checked heavily on mobile devices like mobile phones and tablets to make sure everything looks fine and smooth.
 
 
 
 
Photocrati – Photography WordPress Theme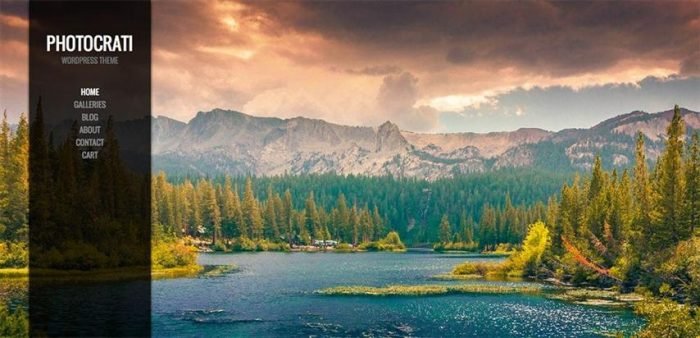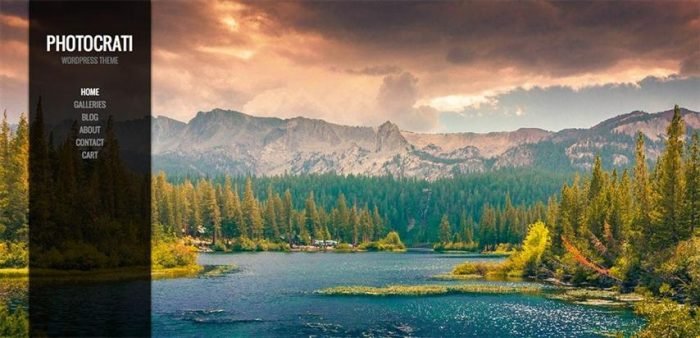 Photocrati is an epic WordPress theme for photographers and visual artists.
60+ starting designs, built-in galleries, ecommerce, limitless design possibilities.
Camera 7 – Photography WordPress Theme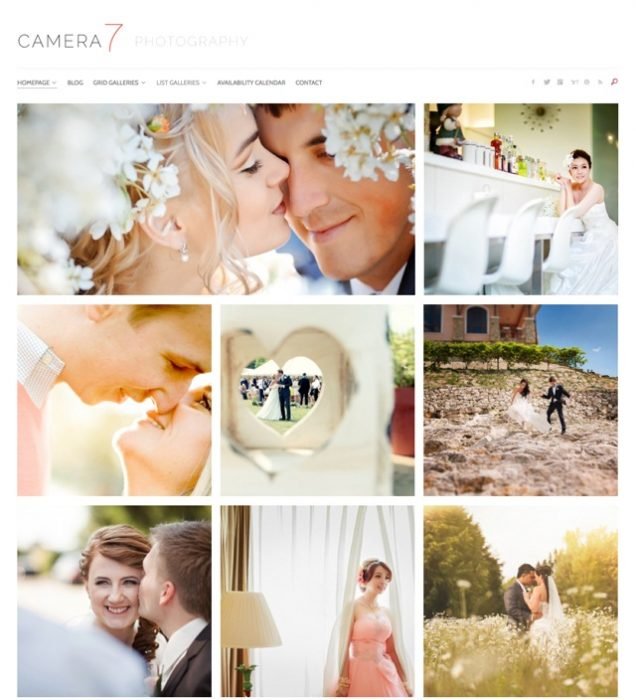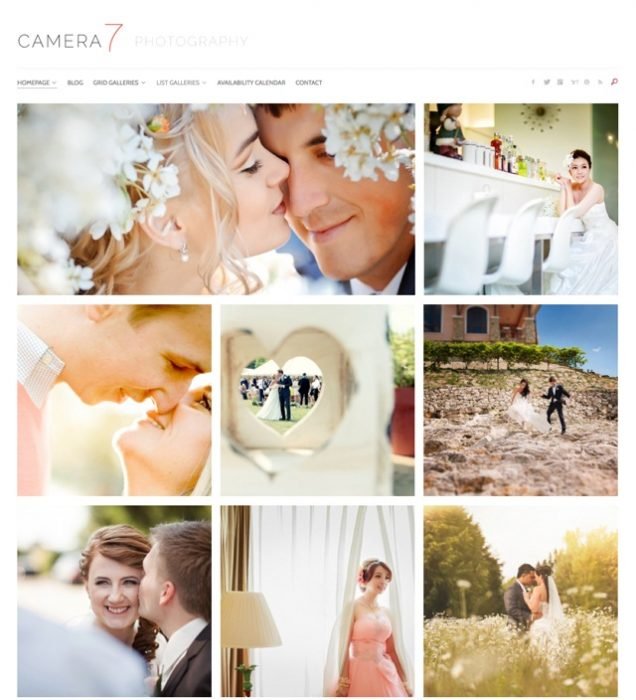 Camera 7 is the minimalist WordPress Premium Photography Theme, crafted with care and attention to detail. It includes a minimalist design, coupled with beautiful visual effects.
 
 
 
 
Eleven – Photography WordPress Theme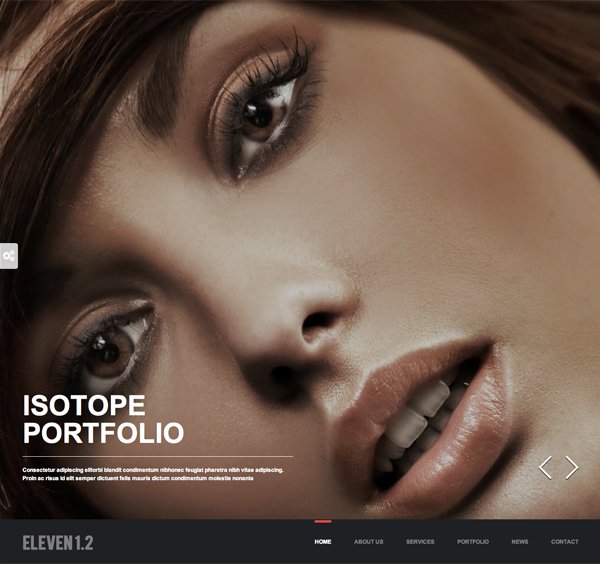 Eleven is a One Page Template with Parallax Effect. Is very easy to customize it. This template is great for creative, digital agency, photography, business, corporate. Modern and clean style.
DK For Photography Creative Portfolio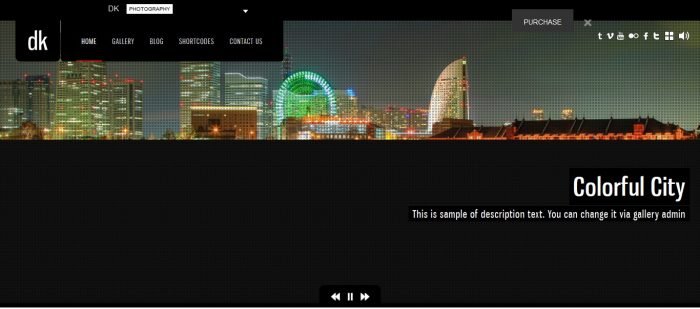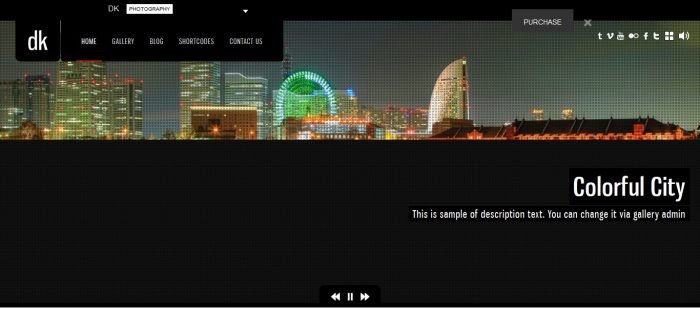 DK is the Premium Photography, Portfolio, Personal website Template built with latest WordPress features. Custom Post Type, Unlimited Colors and Image Uploader etc.
Vega Portfolio Gallery Theme for Photographer
Vega Portfolio Gallery Theme for Photographer Minimalist and Elegant Design can be used for any portfolio, photography or business website Responsive Design which adapts to mobile devices (iPhone, iPad) Deactivate responsive features with one click in your backend Retina Ready, Ultra-sharp High Resolution Graphics Content Builder allow you to create multi layouts gallery images using drag&drop user interface
 
 
 
 
Armada — Multifunction Photography WordPress Theme

Armada is perfectly scalable, performance and SEO optimized, responsive, retina-ready, multifunctional photography WordPress theme. It will fit every site – big or small. From huge studio portals to personal portfolios – Armada will become a great foundation for your next project!
 
 
 
 
Darkroom – Photography WordPress Theme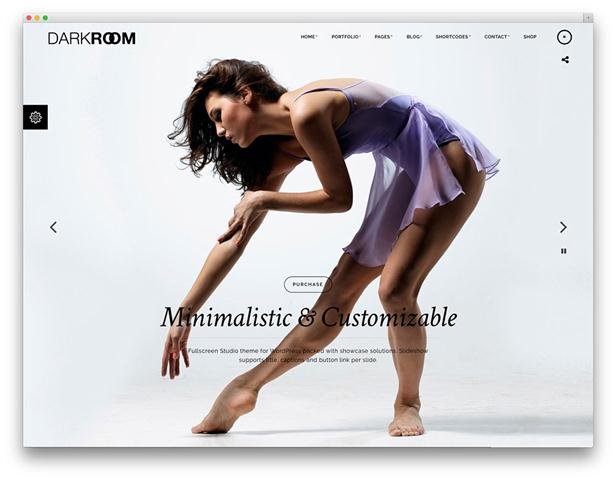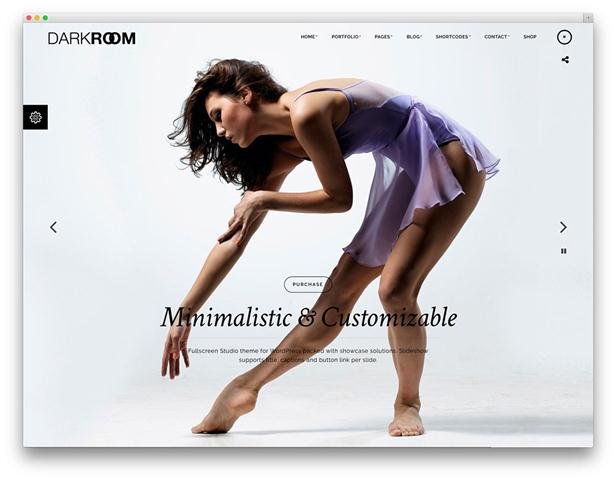 Darkroom – Fullscreen Studio for WordPress theme is a fullscreen photography theme. Minimal, responsive, fullscreen slideshows, videos and woocommerce ready so you can configure a shop a ease. The theme uses non intrusive user interface so your work is always at center of focus. Visitors can toggle fullscreen mode to display background slideshows or images on any page.
 
 
 
 
Oyster – Photography WordPress Theme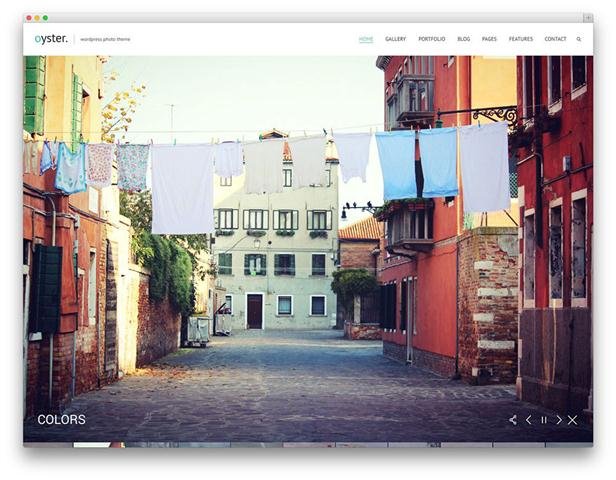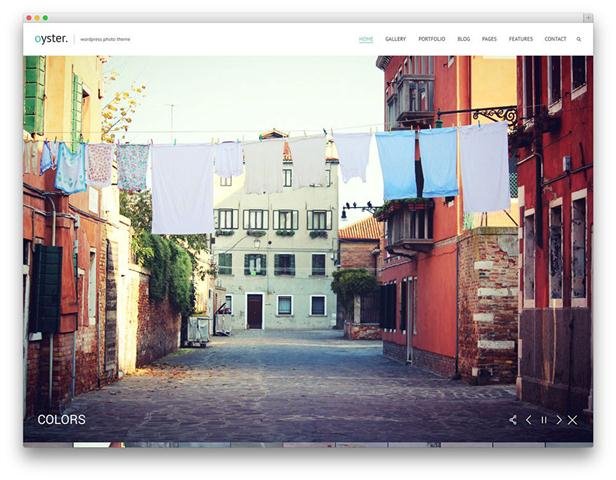 If you are looking for the best photo theme with unlimited capabilities yet easy editable – our new Oyster WordPress Theme will help to break a new ground for your web project! Modern design and responsive framework in combination with maximum flexibility allows to customize this theme in the way you like. We have included a great variety of viewing options, so you can set your photo projects in the different styles and variations. Check out the Live demo to see this awesome theme in action. Reinforce your creative ideas with Oyster Photography WordPress Theme! Discover the power of GT3themes products.
 
 
 
 
Kameron – Photography WordPress Theme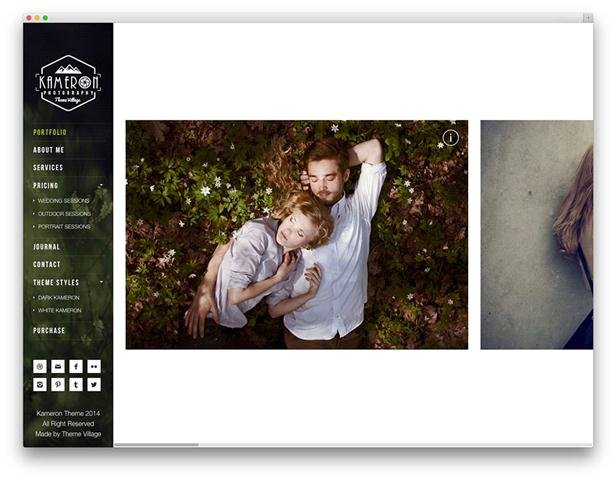 We specialize in creating WordPress Portfolio themes exclusively for Photographers. We spend a lot of our time talking and listening to photographers all over the world to better understand what exactly photographers need in a portfolio theme. Kameron is the result of this collaboration. We created this theme with everything you need as a photographer, and nothing you don't! We don't believe in 100s of shortcodes and features that no-one is going to use! At the same time, we want to make it as easy as possible for you to personalize your site by giving you the features that you can actually use without any wordpress or programming knowledge.
 
 
 
 
eClipse – Photography WordPress Theme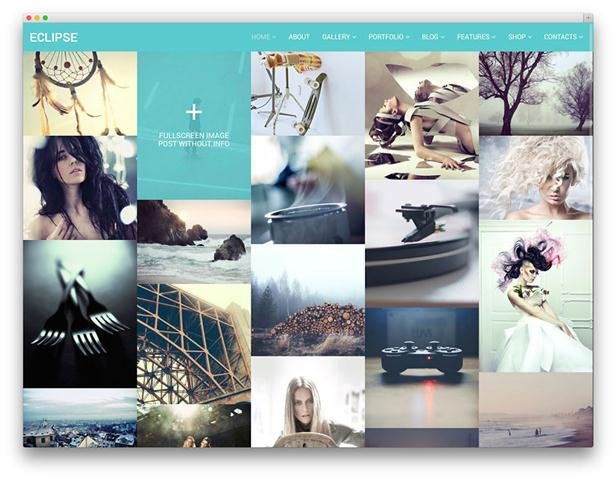 We would like to announce a brand new Photo Portfolio Theme. Three months of development, many hours of researches and hard work, liters of strong coffee and finally, the wp theme you've never seen before. Endless possibilities, fully customizable, clean and optimized code
Trend – Photography WordPress Theme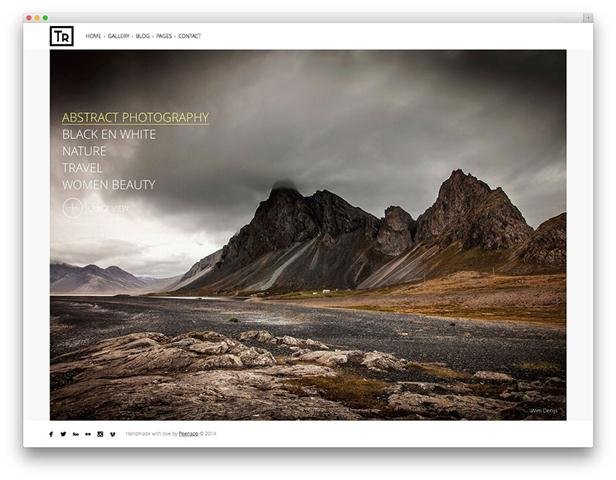 Trend is excellent for portfolio, article, photography, creative, gallery sites. Powerful theme options, thousands of color combinations, easy use, fast build, amazing look! Trend comes with a category slider, and quick view more that allows you to navigate realy fast and have a look at your last photos.
 
 
 
 
Border – Photography WordPress Theme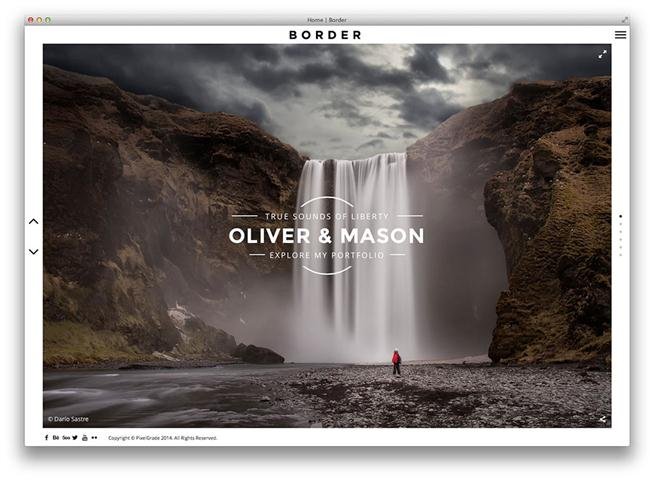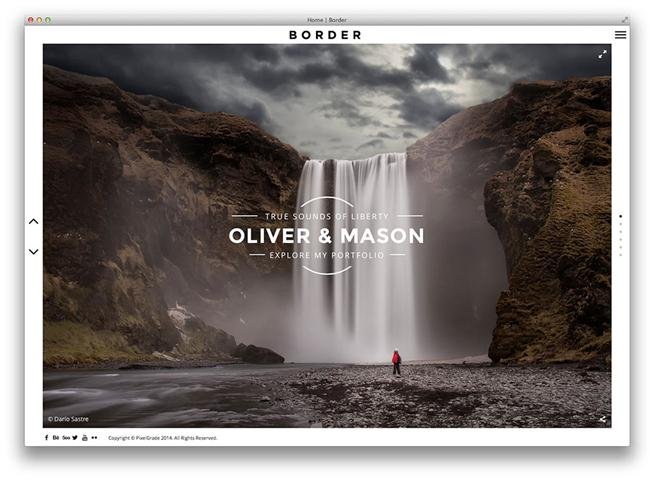 BORDER is a unique and easy-to-use Photography WordPress theme built with the professional photographer and their needs as the main 'focal point'. It comes with an intuitive designed interface, carefully crafted to ease the way to showcase your unforgettable photos.
Whether you shoot landscapes, people, food, or weddings, want to keep a journal with your vision and thoughts, present your bio and services – BORDER gets you covered!
 
 
 
 
Wynn – Photography WordPress Theme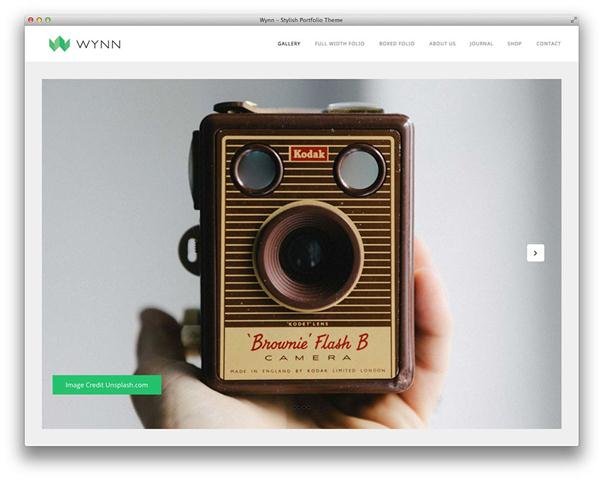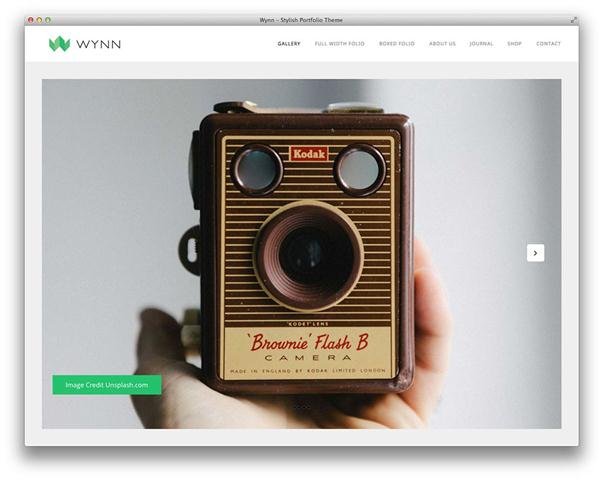 Wynn is a responsive, full screen , all ajax wordpress portfolio theme that has a stylish look and a slick experience. Wynn is ideal not only for agencies, freelancers and photographers but for all creatives. Wynn comes packaged with plenty of great features and is highly customizable.ss
Mountain – Photography WordPress Theme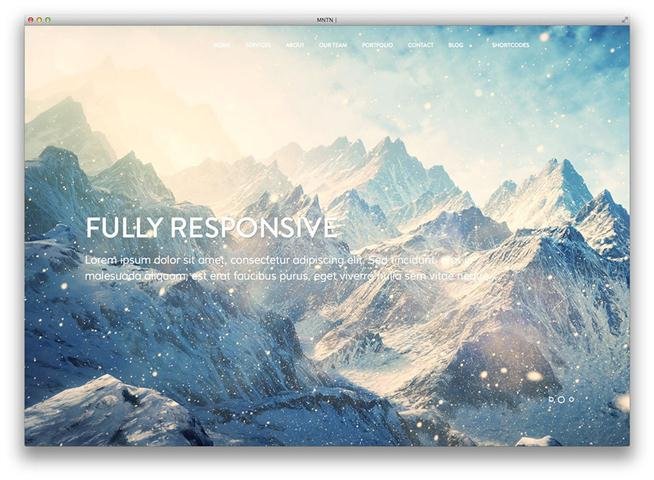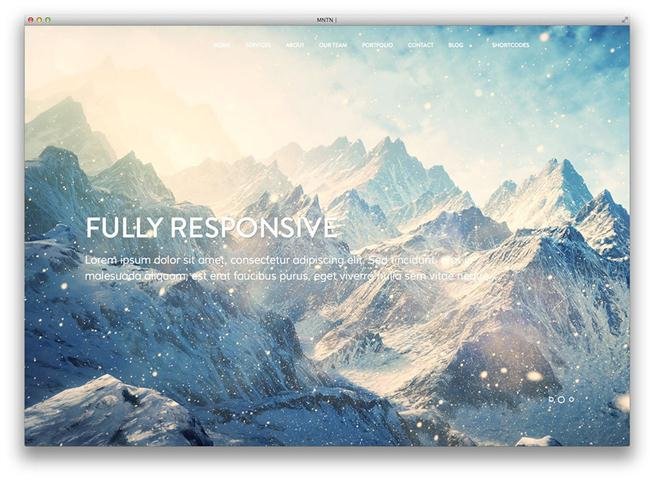 Mountain theme (MNTN) ia a premium WordPress theme in flat style. It can be used from personal blog site or portfolio to creative company website, and everything in between. MNTN is fully customizable theme. You can customize each section to your taste (background image and background color). The parallax effect, smooth scrolling, flat design will allow your site to look stylish and modern.
 
 
 
 
Kappe – Photography WordPress Theme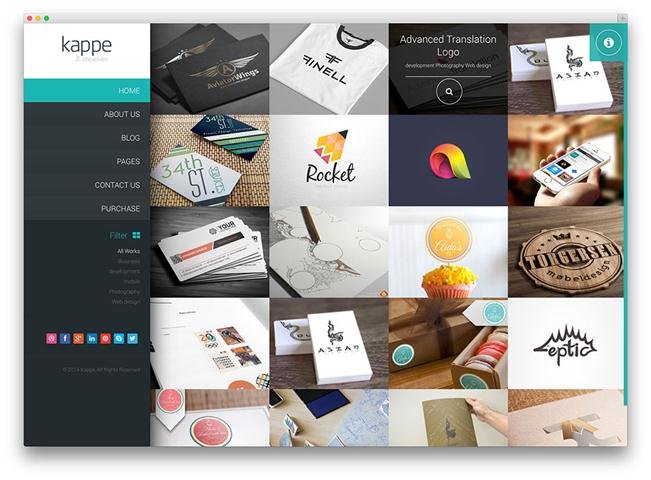 Kappe is a modern and beautiful WordPress theme for portfolio website to showcase your work and photographs. Theme is well optimized for mobile devices such as tablets and smartphones. This theme has a built-in shortcode generator to add various content elements using default WordPress text editor to which you are already familiar.
 
 
 
 
Hiker – Photography WordPress Theme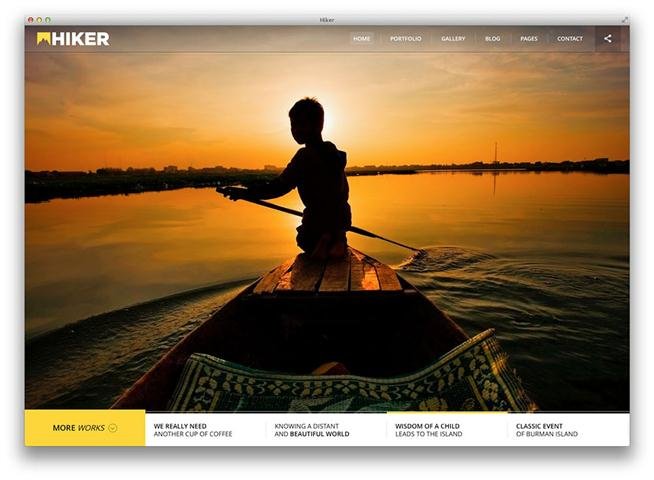 Hiker is yet another full-screen photography WordPress theme designed with adventures in mind. This theme would be an ideal fit for travel and nature photographers and anyone adventurous. This theme has several predefined color variations that you can further customize.
 
 
 
 
Crush – Photography WordPress Theme

The portfolio theme to end all portfolio themes. Crush is a super customizable, responsive and highly robust WordPress theme for freelancers, part time bloggers and creative agencies. Our implementation of the WordPress Theme Customizer is second to none. Flip it how you want it, Crush has got you covered.
 
 
 
 
Camilla – Photography WordPress Theme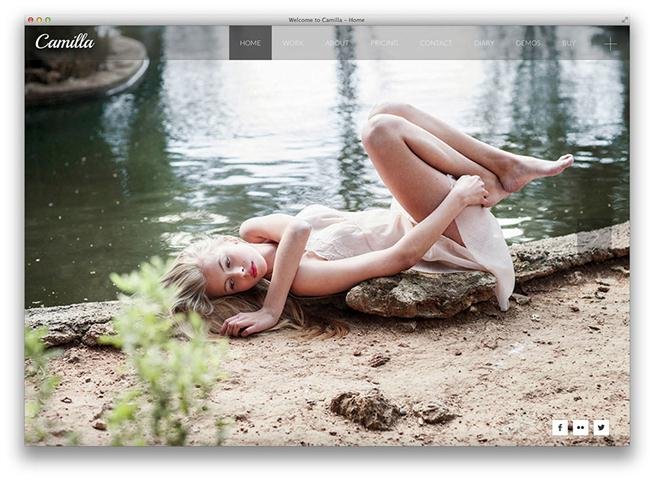 Camilla is a modern, minimal, horizontal canvas to display your Photography work in! We wanted to create something astounding and simple at the same time and this is what we came up with a minimalistic design that shifts the focus to your work, at the same time glaring with modern features – including one-page layout principles, horizontal scroll, distraction free fullscreen galleries. This is your chance to express yourself even further personalizing the design with your fonts, layouts and colors easily.
 
 
 
 
Core Minimalist Photography Portfolio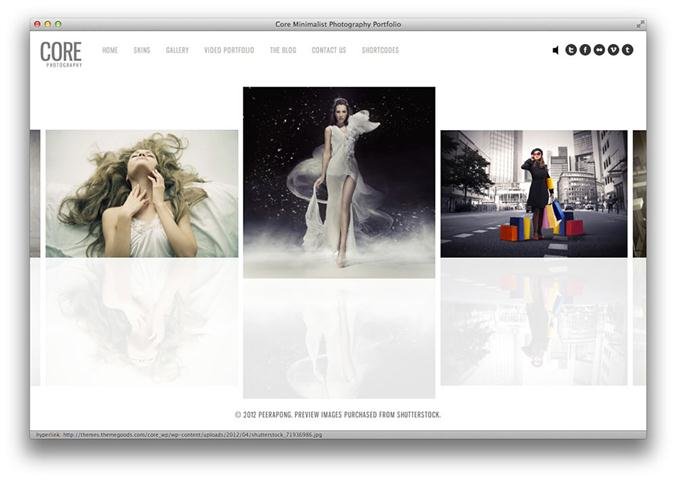 Core is the Minimalist Photography, Portfolio, Personal website Template built with latest WordPress features. Custom Post Type and Image Uploader etc.
 
 
 
 
Samba – Photography WordPress Theme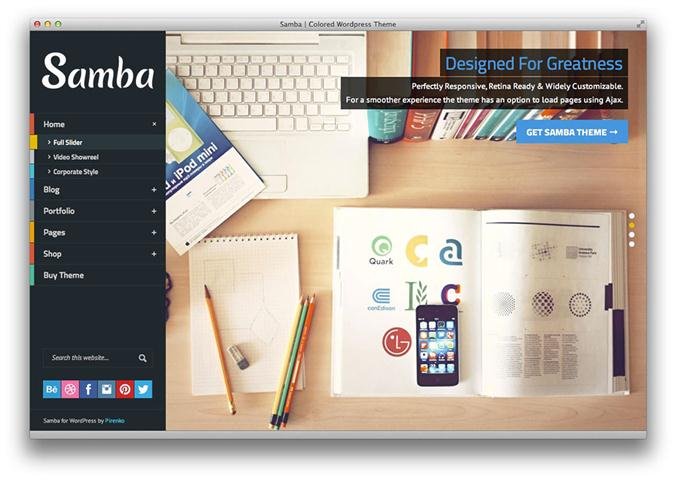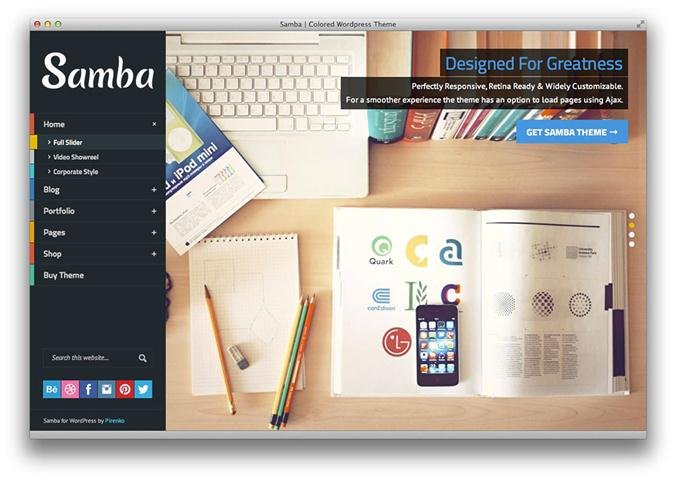 Colorful Samba WordPress theme comes with ton of customization options and page builder. This theme will be perfect fit for users who are looking for custom-built solutions. Samba is limitless and you can make everything from basic photography portfolio up to complex WooCommerce eStore. Other basic features like responsiveness and retina ready graphics are also there.
 
 
 
 
ENS – An Enjoyable Photography WordPress Theme

LENS is a surprising premium WordPress theme aimed at photographers in need for a solution that focuses on what matters most to them: their work. Every feature was carefully chosen and designed to ease the way to that perfect photography portfolio website.
Packed with a stunning yet minimal,flat design, LENS features fullscreen slideshows and galleries, grid based photo galleries and a journal to help photographers keep up with their visions and thoughts.
tdPhotographer – WordPress Theme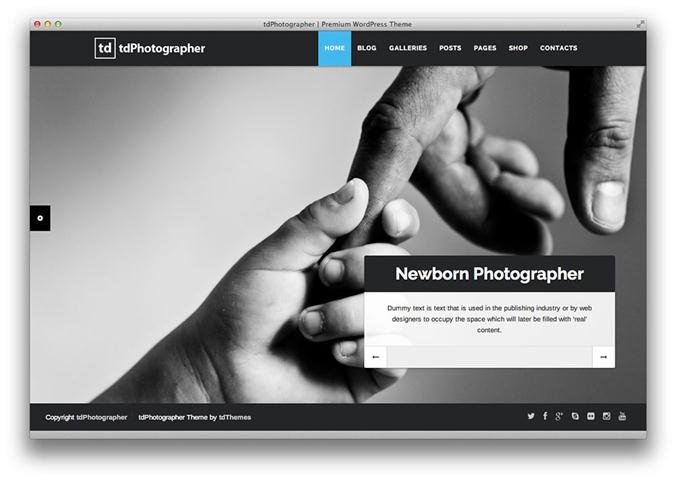 If you like tdPhotographer theme and/or theme support, I would really appreciate if you can rate this theme 1 2 3 4 5 If you give it a low rating please let me know why, so I can know what I need to improve.
 
 
 
 
Lumen – Responsive Photography WordPress Theme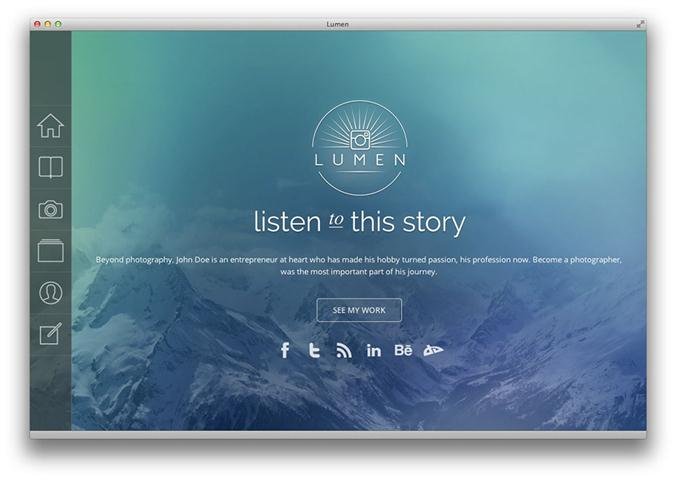 Lumen is a very unique and creative photo blog theme. Its minimal design will make your work stand out. Choose one of the 12 backgrounds included with the theme or create your own and give your site just the look you are looking for.
 
 
 
 
Tattoo Studio – Photography WordPress Theme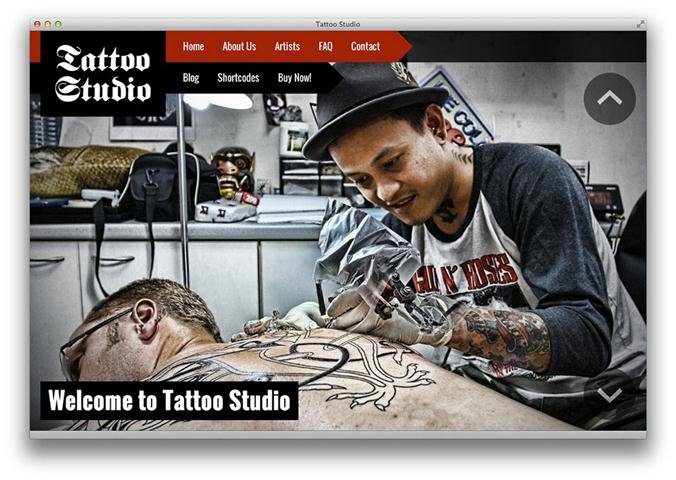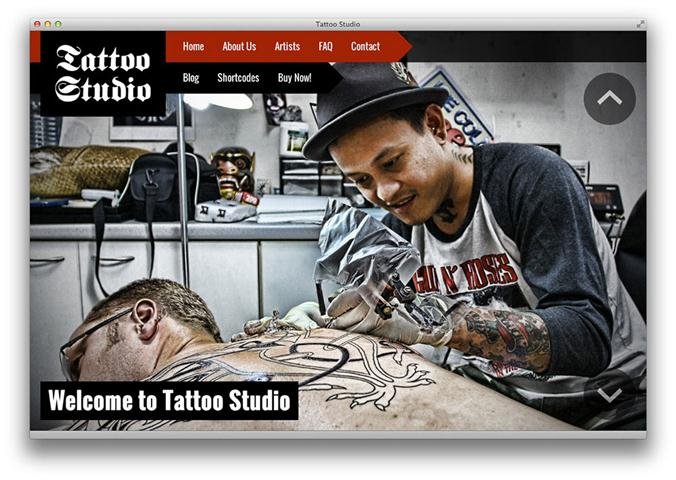 Tattoo Studio is perfect WordPress Theme for Tattoo, Piercing and Body Art websites but it can be used by everyone. It is fully responsive and looks great on all screen sizes.
 
 
 
 
Almera Responsive Portfolio WordPress Theme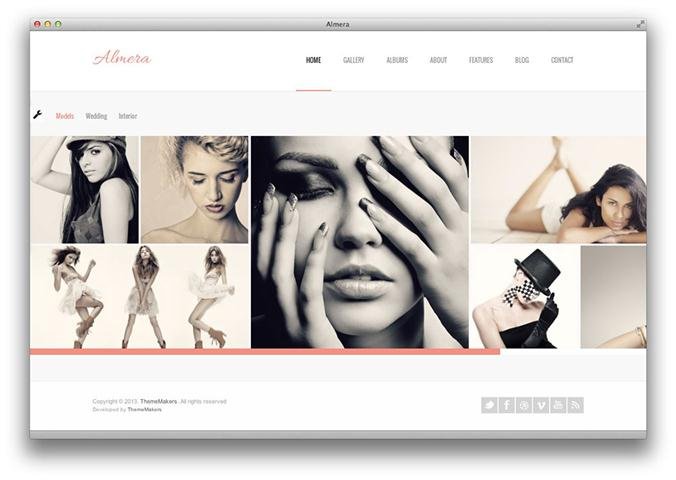 Almera is an amazing responsive portfolio WordPress theme that will impress you and your visitors. It stunning looking theme with amazingly powerful functionality.
Magnat Photography WordPress Theme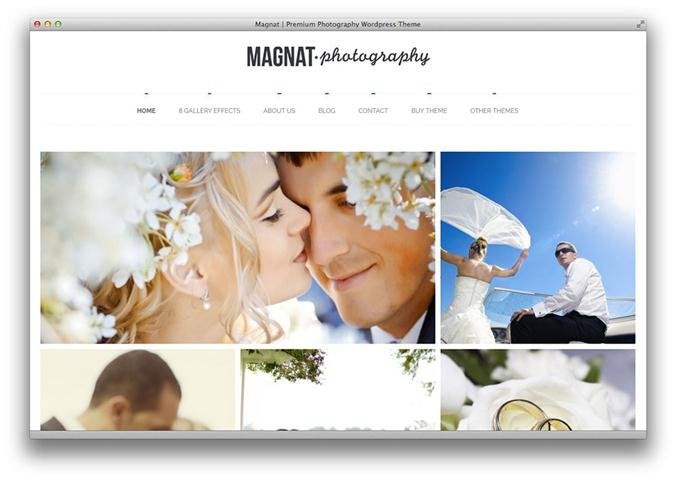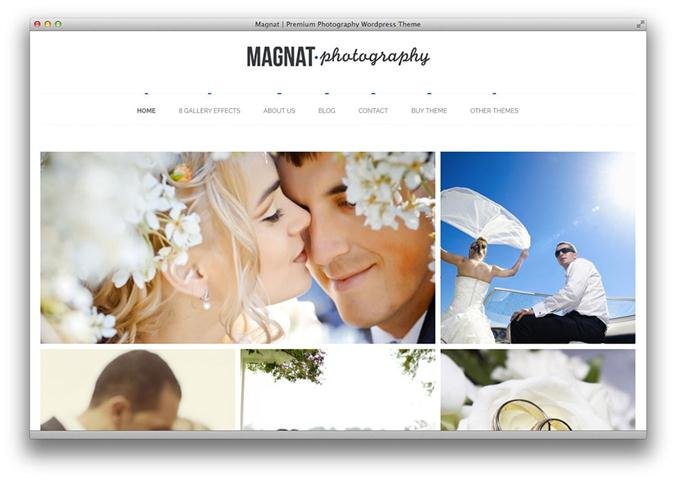 Magnat is a minimalistic and customizable premium WordPress theme, especially for people who are looking to built photography website. It has a portfolio functionality built-in, so all you need is to upload your images.
 
 
 
 
Artisto – Fullscreen Portfolio Theme
Artisto is a simple and artistic WordPress theme with plenty of options for customizations. This theme features several widgets and sliders styles. Artisto look nice and clean yet packs dozens of options. Images will look beautiful on full-screen sliders and other portfolio options.
 
 
 
 
BIG Gallery WP – Fullscreen Photography/Portfolio
BIG Gallery – WordPress Fullscreen Photography Portfolio is an unique way to present your photos. It allows you to show your work as big as possible . With creative use of CSS3 and Javascript this theme will delight your visitors!
 
 
 
 
Frame Photography Minimalistic WP Theme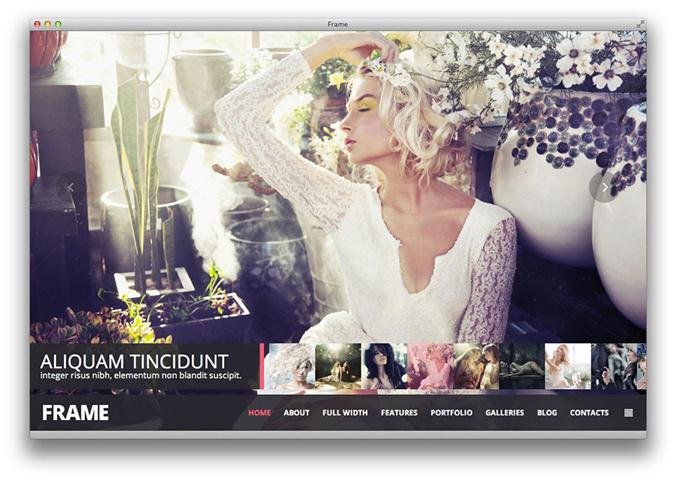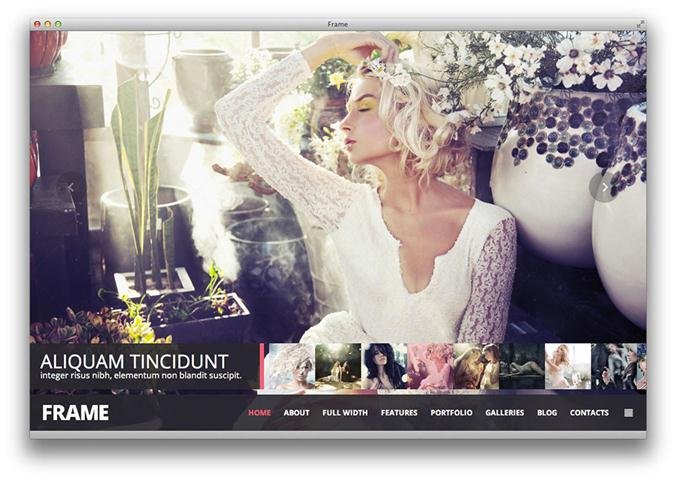 This is my new photo/video theme that has much more functionality and options than Frame theme. Please check it to see it in action.
Landscaper – Fullscreen Business WordPress Theme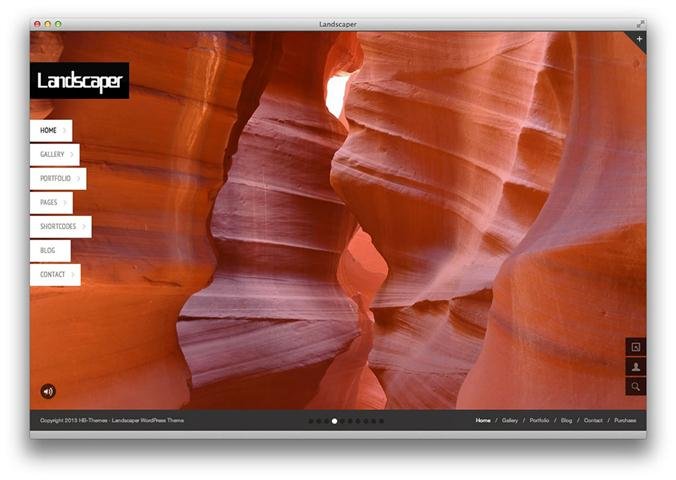 Landscaper is a brand new Fullscreen Creative Business WordPress theme. It's fresh & modern look with friendly features will make your website a standout. It's both fun and easy to work with this theme. Creating fully working pages, that look awesome (and sound awesome!), now takes only a couple of minutes.
 
 
 
 
Photoreel – Elegant & Responsive Photography Theme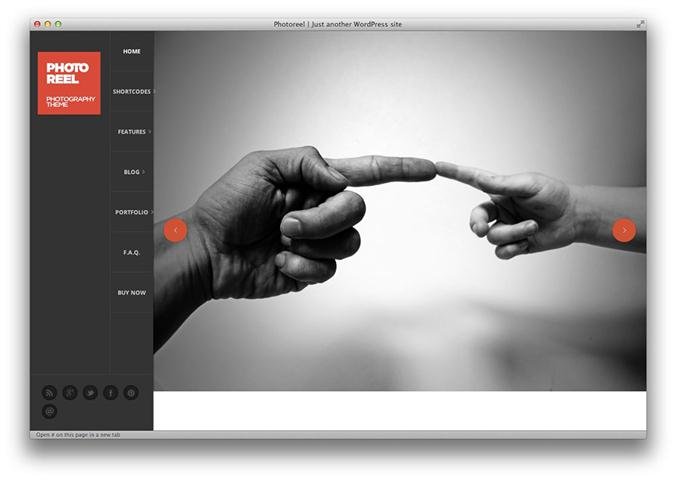 Photoreel is clean, minimalistic and elegant WordPress theme with fully responsive layout. Theme is suited for all photographers, creative, business and portfolio websites. Theme includes lots of features like full-screen slider, modular homepage, layout shortcodes and more. All functions and are based on solid back-end framework.
Suheto – Responsive Fullscreen Photography and Portfolio WordPress Theme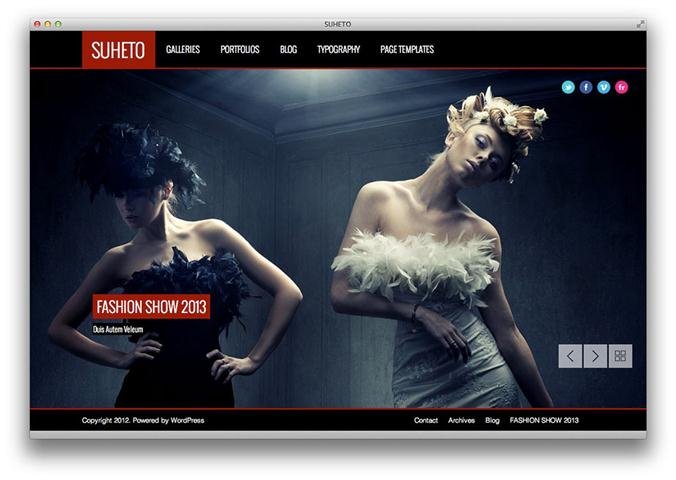 Suheto is Fullscreen Image Background Slider WordPress theme suitable for photographers and designers, powerful yet simple to set up and administer.
 
 
 
 
Black&White – Responsive Photo Portfolio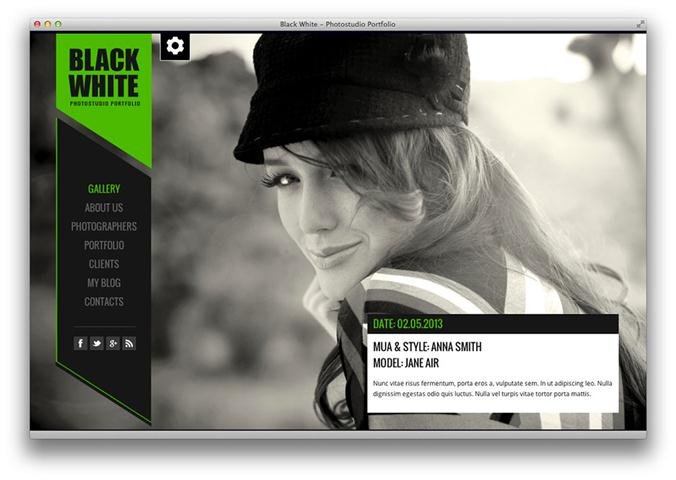 Black&White is a premium responsive wordpress theme and it is great for portfolio and personal websites. It has a clean design and a new vision styled elements with calm and relaxing colors. The full layered PSD file included have been customized easily. Black&White WP theme perfect to promote your work or your business.
Sumptuous – Responsive Multi-purpose Theme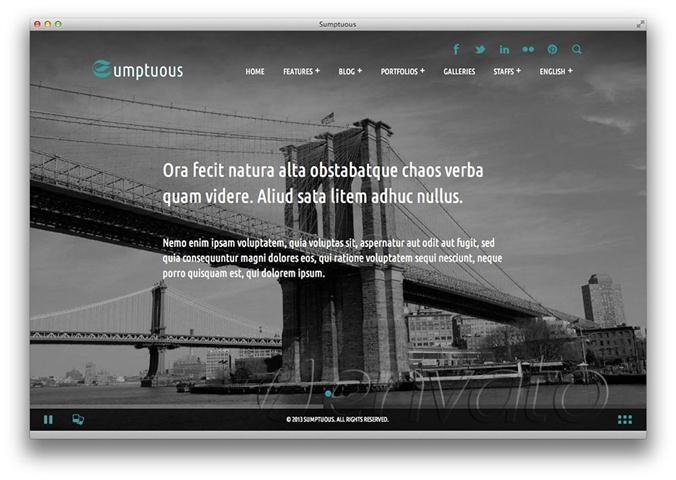 Sumptuous – is a clean, super flexible and fully responsive WordPress Theme. This multi-purpose WordPress theme comes with powerful easy-to-use intuitive admin panel and completely ready to operate out of the box. Built with HTML5 & CSS3 has the superb flexibility of its framework allows it to be tailored to any kind of multi-purpose website with endless possibilities:
Scroller – Parallax, Scroll & Responsive Theme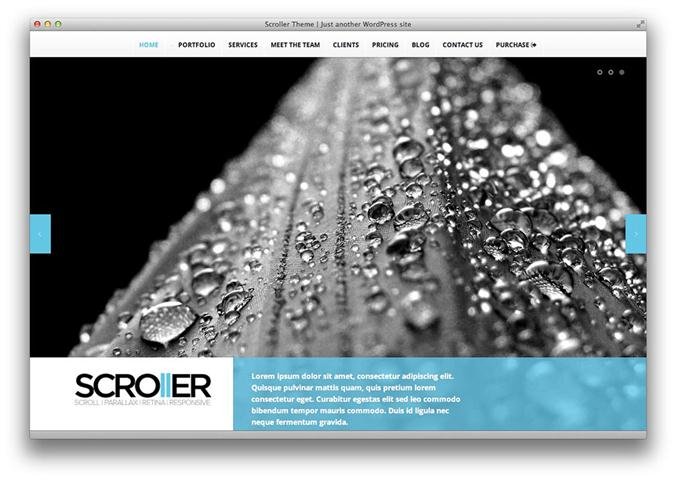 Scroller is clean, minimalistic and elegant WordPress theme with fully responsive layout. Theme is suited for all photographers, creative, business and portfolio websites. Theme includes lots of advanced features like full-screen sliders, Parallax effects, And scroll – One Page Homepage. All functions and are based on solid back-end framework.
 
 
 
 
Photochrom – A Theme for Photography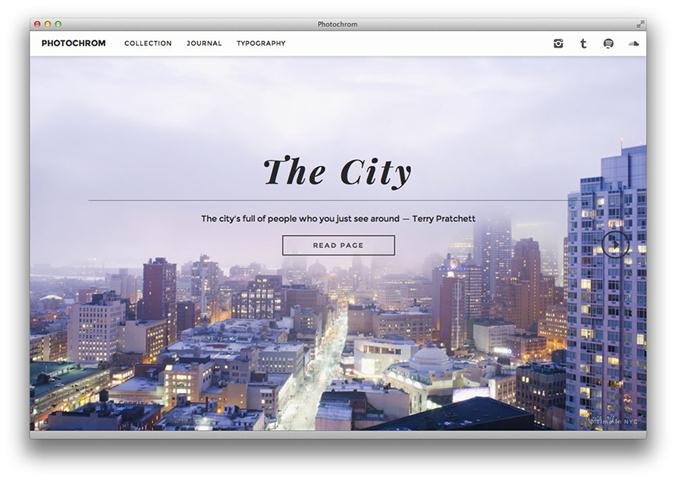 Photochrom is a Responsive WordPress Theme for people who are passionate about Photography and are looking for a way to display their art with balance and elegance.
We love Photography, and we've created something that we are proud to recommend to our friends who do as well.
HQ Photography Responsive WordPress Theme

Looking for something unique and awesome, this template is what you need. We're proud to present a super interactive and engaging template well-suited for photographers and videographers, which won't leave any visitor indifferent to and forgetful about experience they had with your website. A whole set of features is exposed to dynamic manipulation in real time by a visitor such as home page visuals, video background, photo/video grid gallery, portfolio layout and much more.
 
 
 
 
RSW – Responsive Fullscreen Studio for WordPress

RSW in theme name stands for Responsive Fullscreen Studio for WordPress. This theme is a powerful peace of art designed for photographers and creative artists and agencies.
 
 
 
 
Crius Responsive Photography Creative Portfolio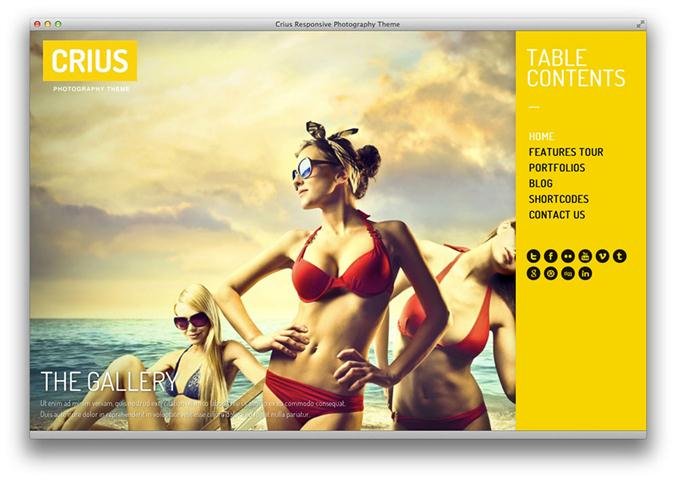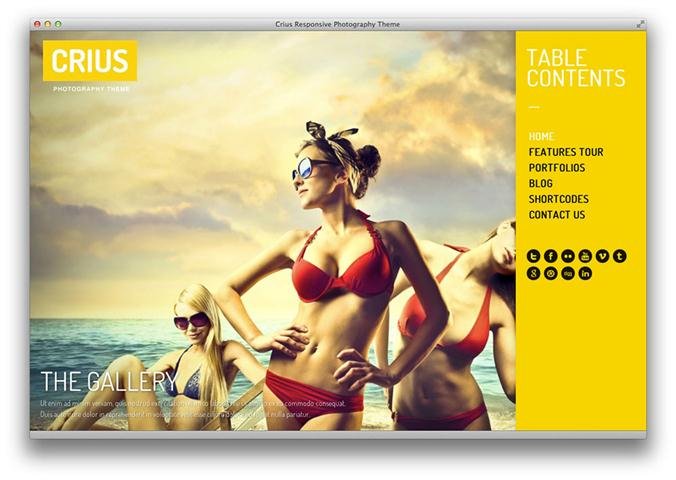 Crius is the Responsive Photography, Portfolio, Personal website Template built with latest WordPress features. Advanced Gallery admin, Kenburns Slideshow etc.
Glare – Photography WordPress Theme

Are you a Photographer or a Model who needs to showcase his/her work? Search no more, Glare is the perfect theme for you.
 
 
 
 
PhotoArtist – Photography WordPress Theme
All our themes are very customizable and easy to use, and Photo Artist is no exception. You can change colors, backgrounds and many more directly from the WordPress admin, in a matter of clicks.
Find out more by taking a peak at a few of our customizations options below:
Bridge – Creative Multi-Purpose WordPress Theme

Bridge is a clean and creative multipurpose WordPress theme built to handle everything you can come up with. It is easily the most advanced WordPress theme on this collection and can be used for everything starting from a simple Masonry style blog all the way to complex business website with WooCommerce, portfolio, job listings, custom contact forms, full screen background video and image slider and much more.
 
 
 
 
Accio One Page Parallax Responsive WordPress Theme
Our top-notch Accio one-page Premium WordPress theme is a new look of modern web-design industry. It brings the fresh sip of inspiration! It is incredible, clean, unique and alive!
Accio is incredibly functional and modern WordPress Theme and we would like to highlight that it could be used in both ways: as one-page theme and the regular theme with separate pages as well.
 
 
 
 
Eden – Retina Multi-Purpose WordPress Theme
Qode Slider – Amazing slide/fade responsive full-screen or fixed height image & video slider with parallax and fade in/out elements animations. Also, for each slide you can set if header should be dark or light, set different position for graphic and text, choose different animation for graphic (flip or fade), fully control title and text (size, color, fonts, line-height, weight, shadow), set custom color for navigation, set different overlay pattern image for video…
 
 
 
 
Krypton – Responsive Multipurpose WordPress Theme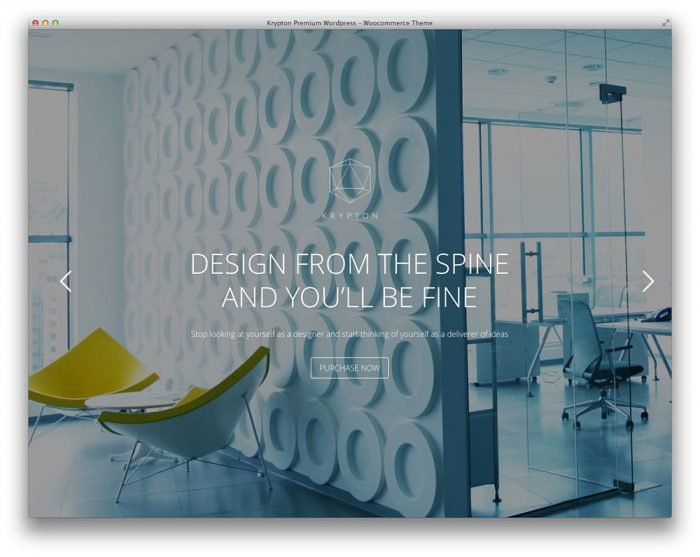 Krypton is a fully responsive and retina ready wordpress Theme suitable for any kind of creative or business use. Krypton is powered with Twitter Bootstrap 3.0 Framework. With a minimal yet modern look and a creative approach, Krypton will looks nice in any resolution and on any device.
 
 
 
 
Kappe – Full Screen Portfolio & Blog WP Theme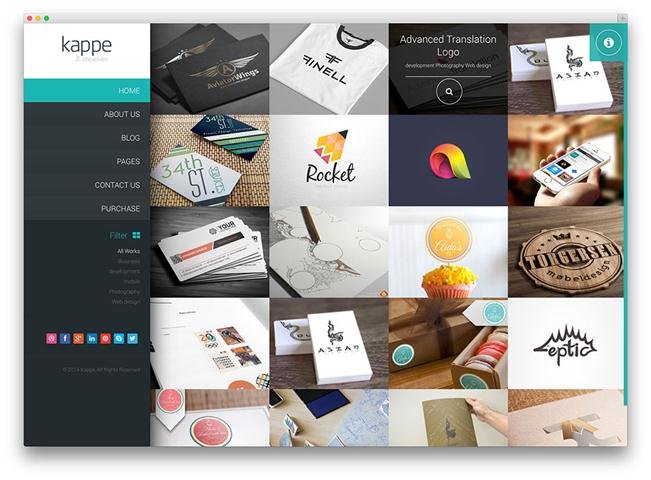 Kappe is an amazing fullscreen portfolio & blog theme designed using image-centric approach. It has beautiful Masonry style grid that will please the most demanding users.
 
 
 
 
Wynn-Fullscreen Ajax Portfolio / Photography Theme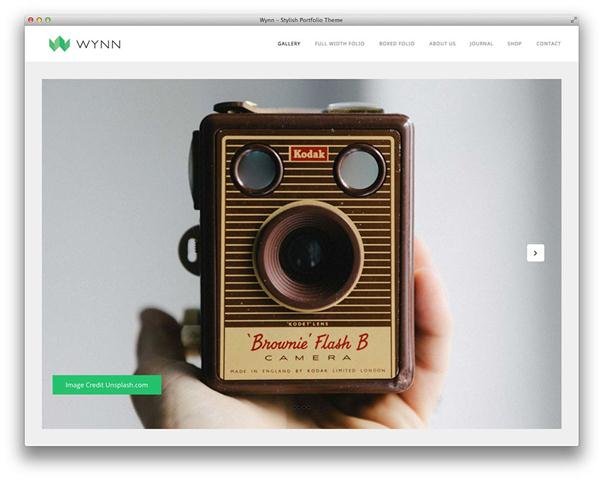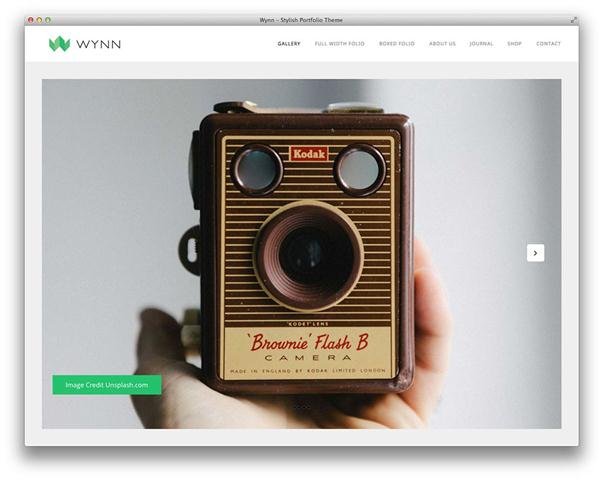 Wynn is a responsive, full screen , all ajax wordpress portfolio theme that has a stylish look and a slick experience. Wynn is ideal not only for agencies, freelancers and photographers but for all creatives. Wynn comes packaged with plenty of great features and is highly customizable.
Photo Artist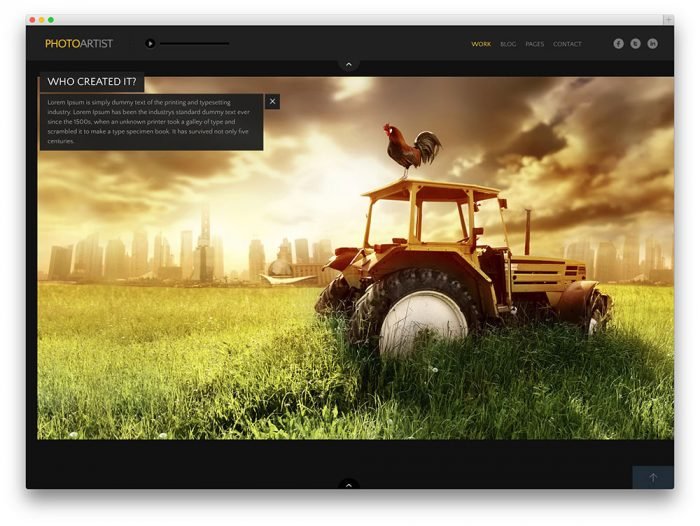 All our themes are very customizable and easy to use, and Photo Artist is no exception. You can change colors, backgrounds and many more directly from the WordPress admin, in a matter of clicks.
Find out more by taking a peak at a few of our customizations options below
 
 
 
 
Fullscreen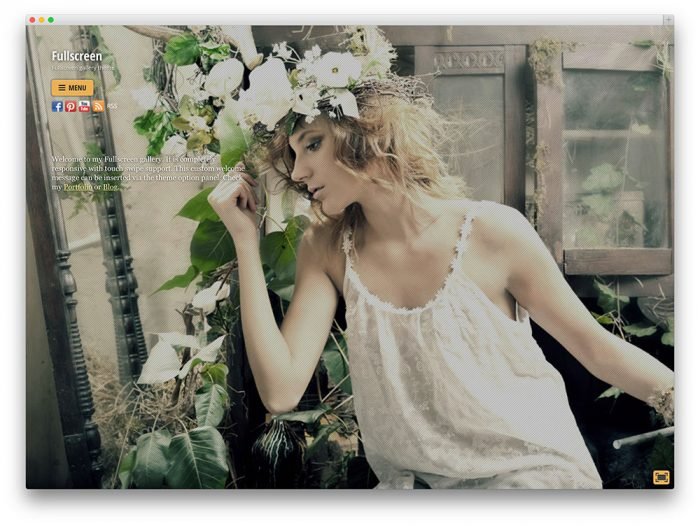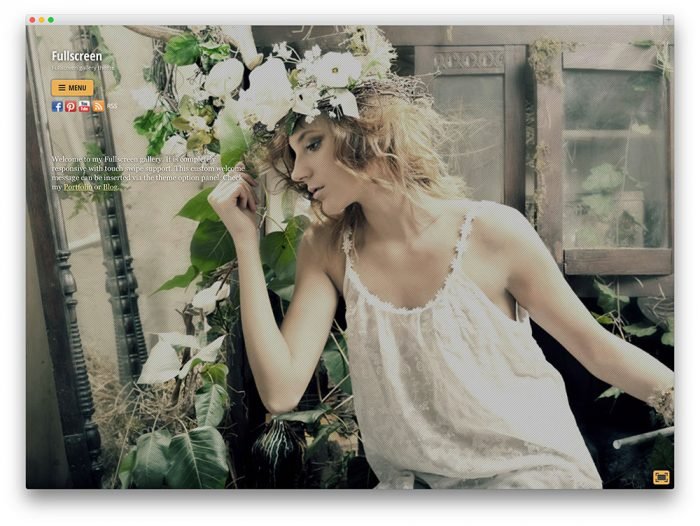 Minimal design + responsive layout + fullscreen gallery = Fullscreen theme. It is a gorgeous photo gallery theme where the photos are put in center focus. Users can toggle to fullscreen mode by clicking on the fullscreen button and pressing escape key to exit the fullscreen mode. The fullscreen gallery can be individually assigned to Posts and Pages. For the regular WordPress gallery, there are two display options: photoswipe or lightbox.
Gleam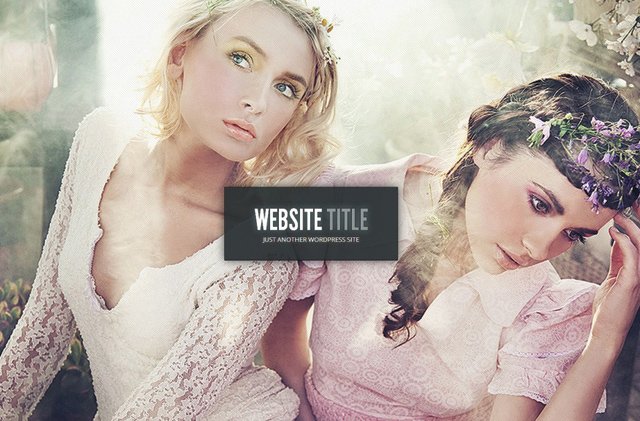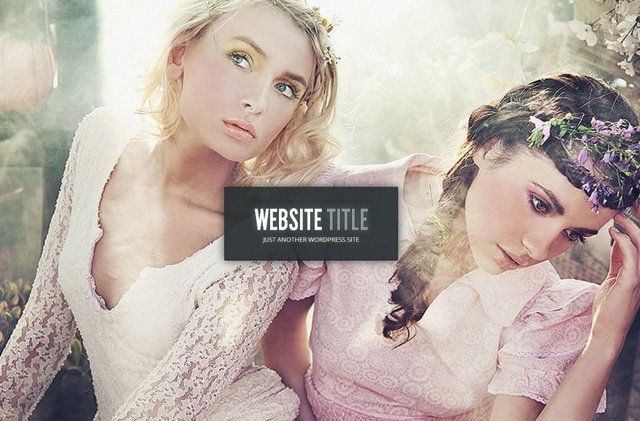 Gleam was built to dazzle. With its flashy effects and smooth ajax loading techniques, this theme creates a truly unique experience that is sure to grab your visitor's attention. Allowing for custom full BG photos for each page, Gleam makes it easy to create a custom stunning appearance for each section of your website. The theme also comes with a full-screen portfolio section, giving you a new way to display your work.
 
 
 
 
Photogra – Fullscreen Responsive WP Theme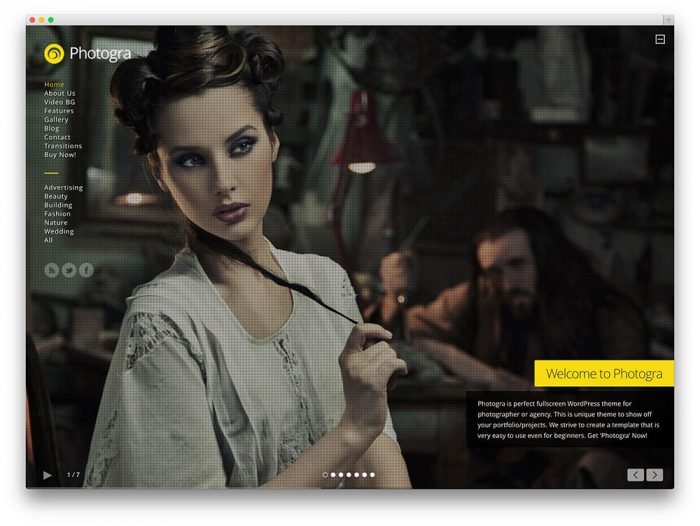 Photogra is perfect for photographer, creative agency or any kind of business to show off works/portfolio. With responsive design it's compatible with almost all device from desktop to mobile. Photogra equipped with theme options for ease in adjusting your styles. This theme also coming with cool jquery effects to jazz up your website.
 
 
 
 
Serendipity – Fullscreen, Photography WP Theme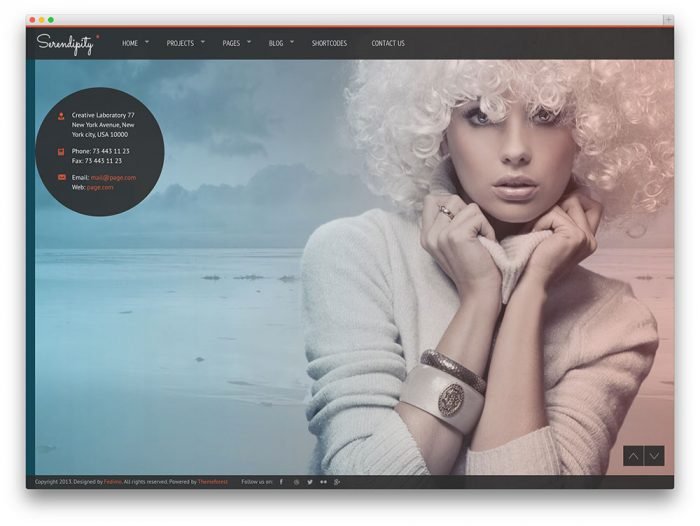 Serendipity – Fullscreen, Responsive, Creative, Photography, Portfolio and Personal WP theme. It has so smooth effect.
SmartScreen fullscreen responsive WordPress theme
SmartScreen is a fullscreen responsive wordpress theme which offers CMS functionality to your website. It has many features for building a successful website
Konzept – Fullscreen Portfolio WordPress Theme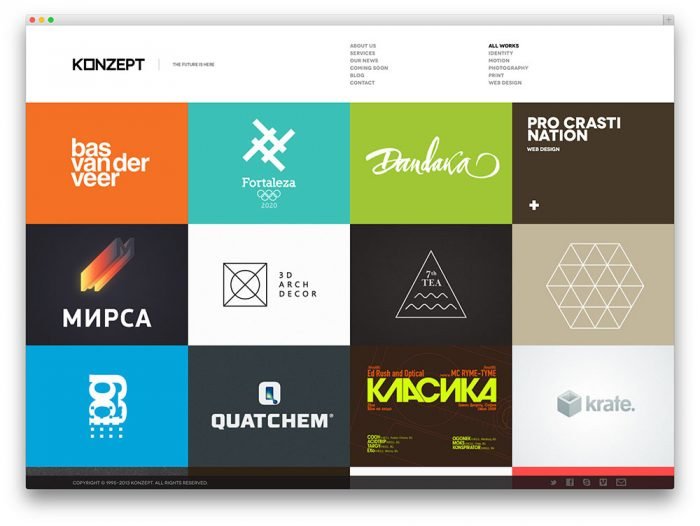 KONZEPT is a portfolio solution for creative professionals of refined taste. Extensive control options, responsive behavior, fullscreen experience and clutter-free approach put your works in focus. The definitive portfolio solution for creative professionals available now.
Keres Fullscreen Photography Theme

Keres is a clean, modern and transparent WordPress photography theme designed to showcase your images. This theme features 10 different gallery templates, 3 portfolio templates, 8 homepage versions and loads of other awesome features. Theme has fullscreen backgrounds with video support from Vimeo and YouTube.
 
 
 
 
Hydra – Fullscreen Portfolio Grid WordPress Theme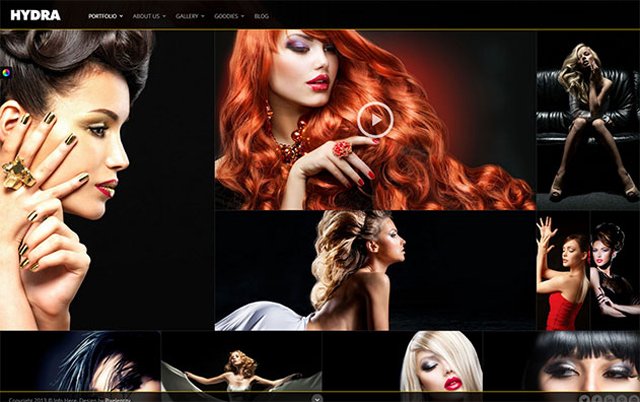 Hydra is a fully responsive portfolio grid WordPress theme suitable for any kind of creative or business use. Built upon the responsive Twitter Bootstrap framework, the theme is highly optimized for both mobile and desktop platform and scores 97/100 in the Google Page Speed Test which ensures lightning fast loading time due to lazy-loading of images and compression of css/javascript.
Exposure, Fullscreen Responsive Photography theme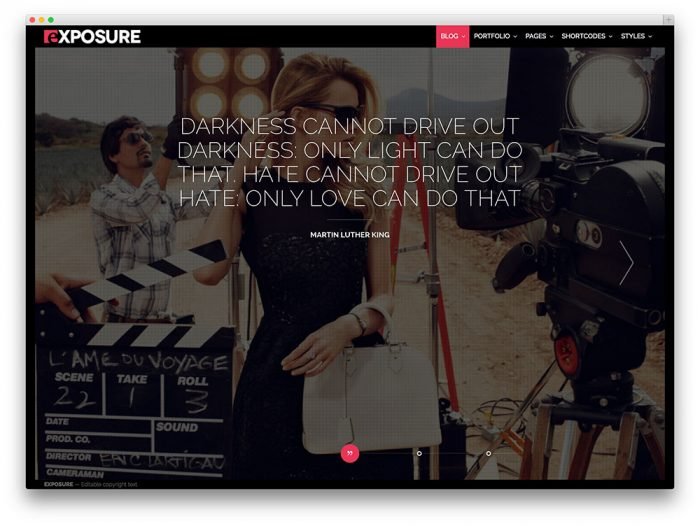 Exposure is a modern fullscreen responsive WordPress photography theme developed using the latest web technology. This theme has 3 different blog templates, several gallery and portfolio variations and much more.
 
 
 
 
PhotoPharm: Premium Photography and Blog Theme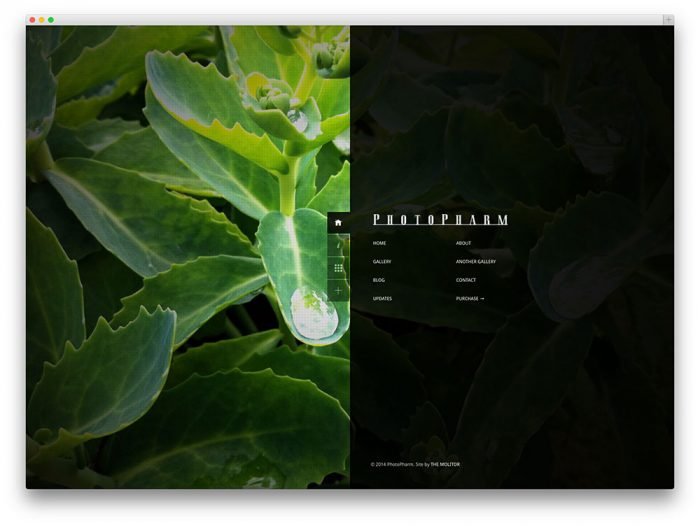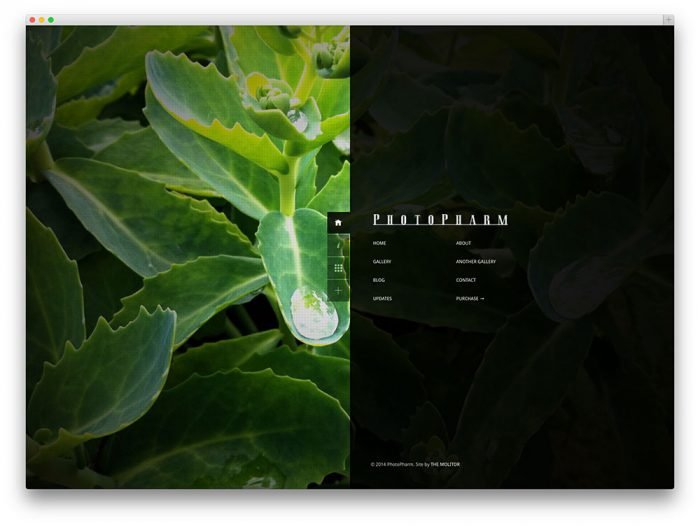 PhotoPharm is ideal for photographers and/or design studios. It utilizes a full screen slideshow feature for maximum impact. You can also easily upload 100s of images to create a gallery page in seconds.
Flowfolio Ajax Portfolio

Flowfolio is a definitely fantastic and unique responsible and fullscreen theme designed for photography presentation, you could use it for your portfolios, eMagazine or any other purpose if you have many beautiful pictures to share with others.
We do much JS coding works to make the interaction more smooth and polished, for all the details, for the perfect user experience.
This Way WP Full Video/Image Background with Audio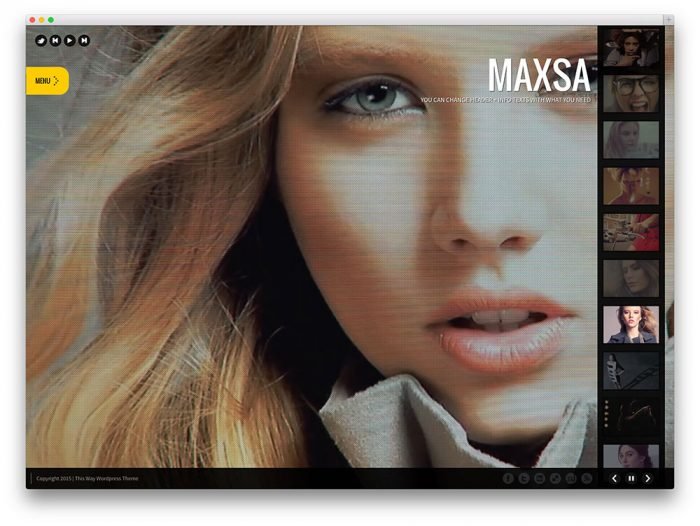 This Way WordPress Theme is designed with HTML5 & CSS3. Fullscreen Image & Fullscreen Video Background with Audio support.
Awesome JQuery animated effect. Twitter feeds and social media links. Easy customization. Blog and Portfolio with filter.
Right Now WP Full Video, Image with Audio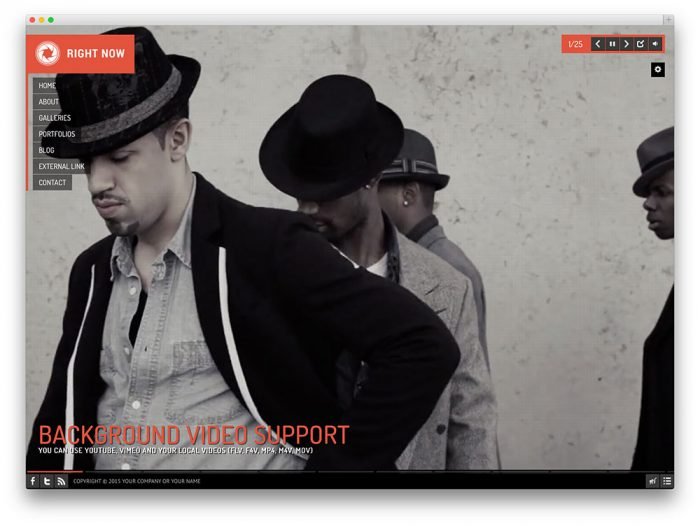 Experience the New and Impressive touch to HTML5 and CSS3 Right Now!
Draw the Screen to Navigate. Leave behind the "Modal Boxes" and ski among your images and video files, enjoy with your audio player
 
 
 
 
Vernissage: Responsive Photography/Portfolio Theme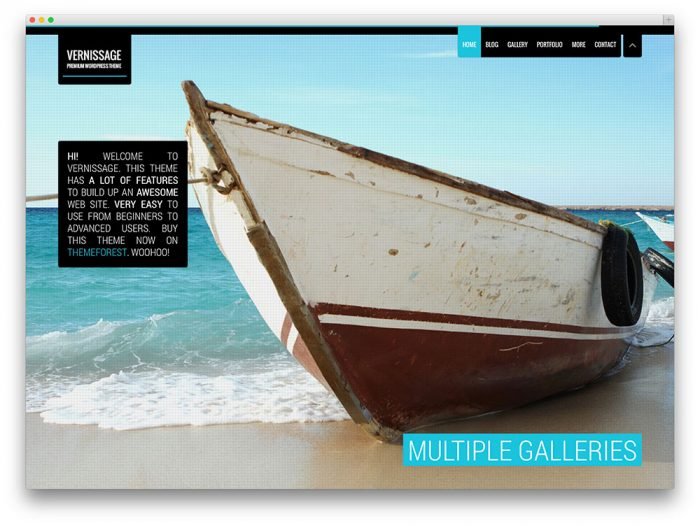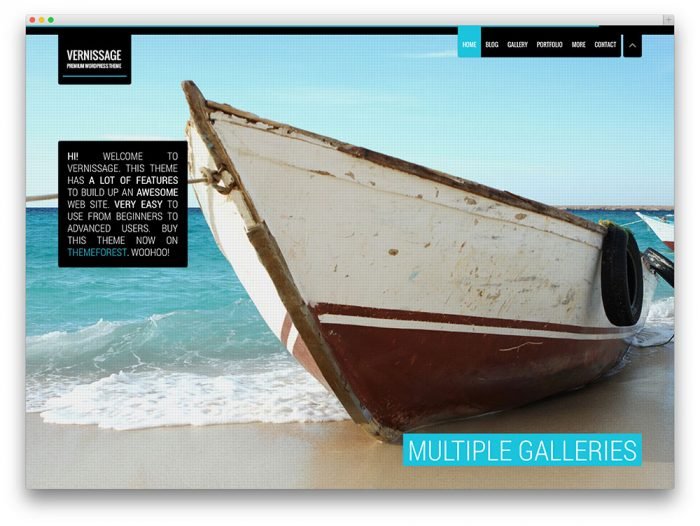 Vernissage is a powerful and modern responsive portfolio and photography WordPress Theme built with cool features: Fullscreen slider (3 types), Skin manager, Unlimited colors, Flexible layout, Easy gallery management and more.
Furies Transparent Portfolio Photography Theme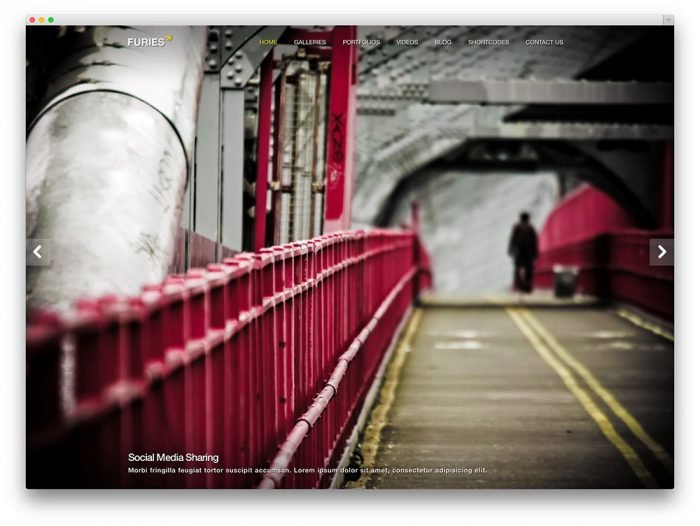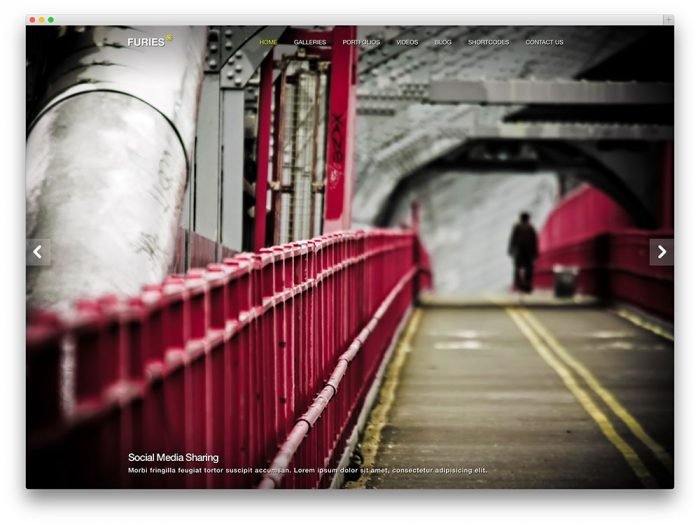 Furies is the cleanest theme on this list with minimal yet stunning design. It has 8 homepage gallery options, 11 different gallery templates and 6 portfolio templates that can be further tweaked via simple admin dashboard.
 
 
 
 
Encore Responsive Product Showcase WordPress Theme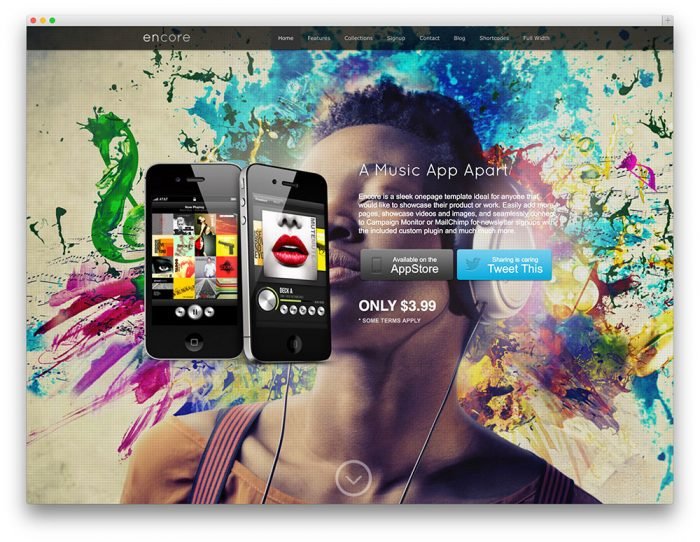 Encore is a sleek, fully responsive, onepage product showcase WordPress theme that screams with attitude. It boasts a fullscreen homepage section, an AJAX newsletter signup form with built-in support for Campaign Monitor and MailChimp, an AJAX contact form, a blog and tons of styling options.
Wildhorn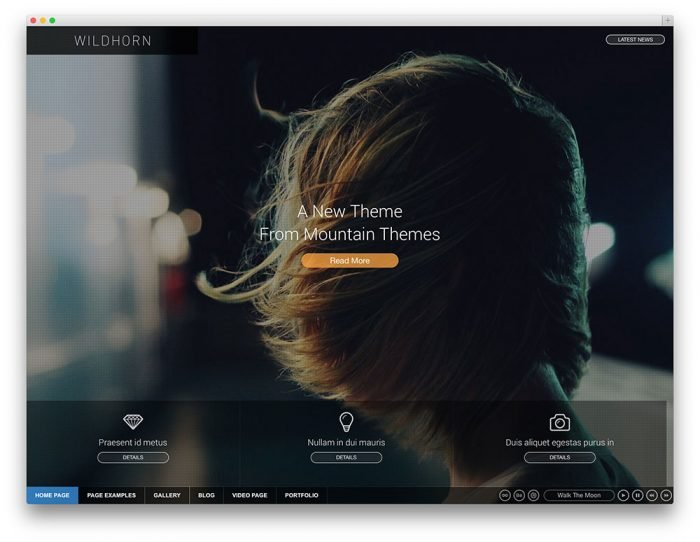 Wildhorn is a modern full screen WordPress Theme. All bests trends in web development have been implemented in this theme: No pages reaload (Html5 push state), Retina ready, Responsive Layout, Audio Player and Css3 animations are just some of the features of this theme.
Spaceship – Minimalist Photography Portfolio Theme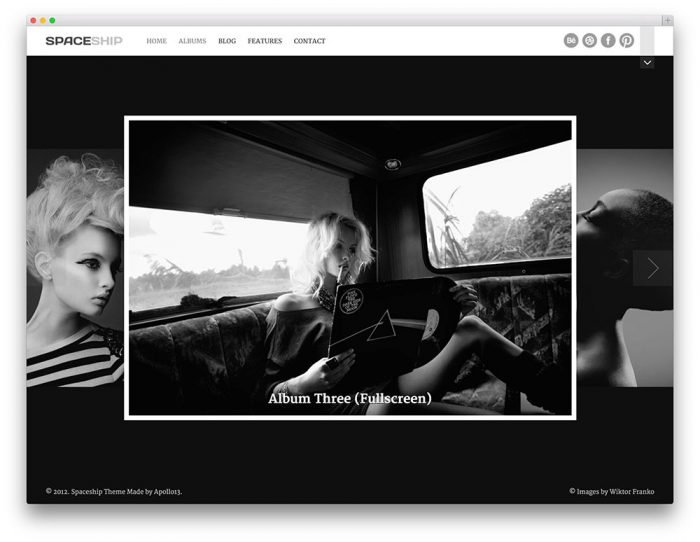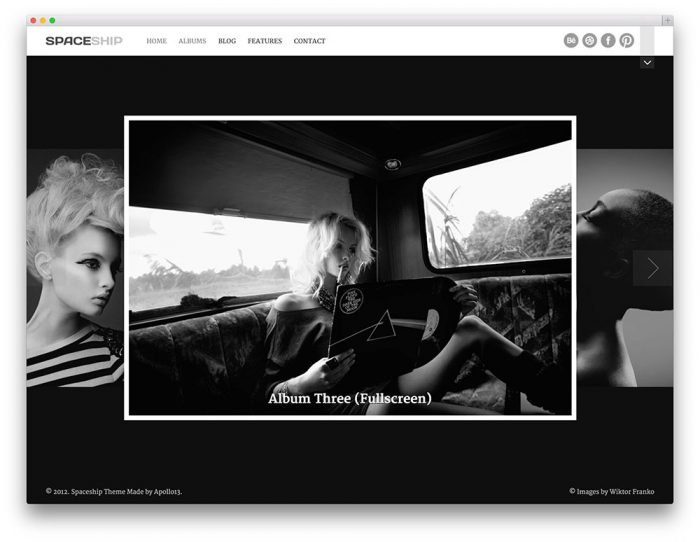 Spaceship is the Responsive WP Theme prepared especially for fotographers and creatives. It is perfect for all those who like minimalist style that will allow them to maximally exhibit the presented photos and works.
 
 
 
 
John Smith – AJAX Portfolio WP Theme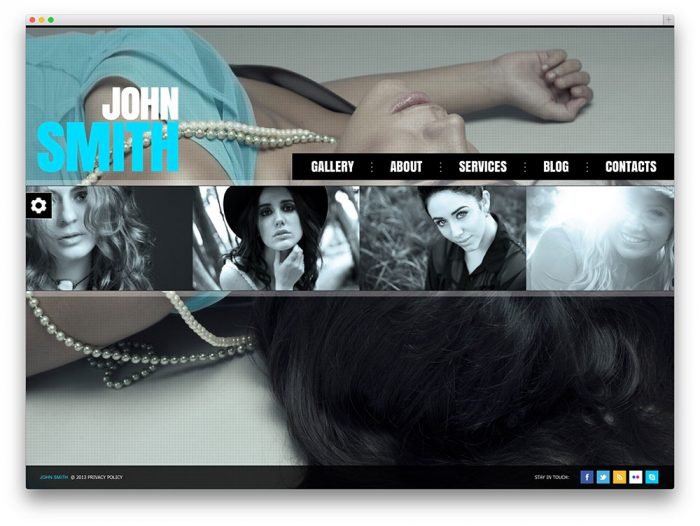 John Smith is a unique premium WordPress theme suited for portfolio and personal websites. It is AJAX powered with loads of effects and live customization options. John Smith theme layouts, colors, fonts and style can easily be change in a live preview.
Photo.01 – A Photography Theme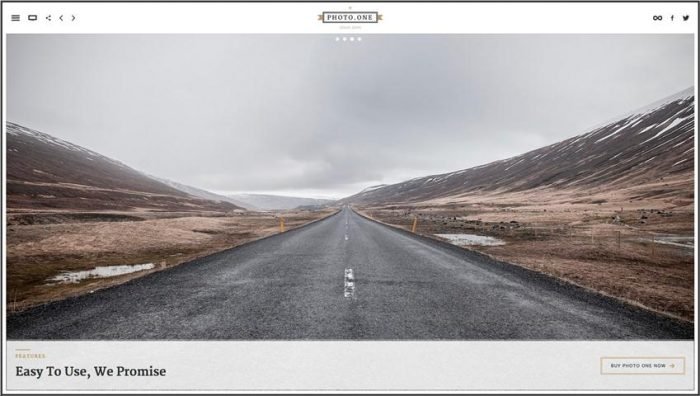 Photo.01 is a wordpress portfolio theme designed as a very simple, elegant solution for creatives and photographers who really want big impact on their site.
 
 
 
 
Intra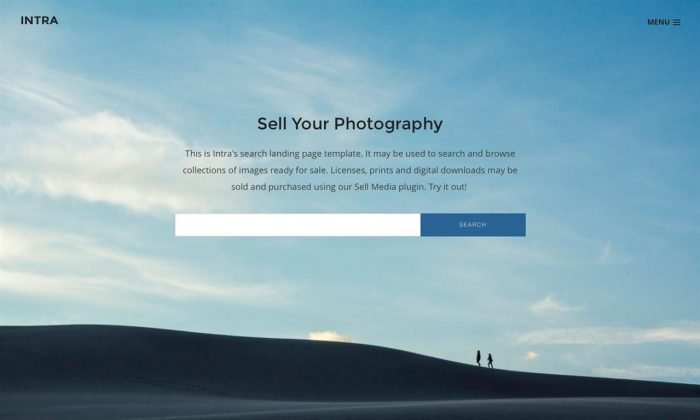 Intra is an incredibly versatile landing page theme for WordPress. Its responsive, minimal aesthetic was designed to help you determine what your visitors' experience should be.
 
 
 
 
Baylie WordPress Theme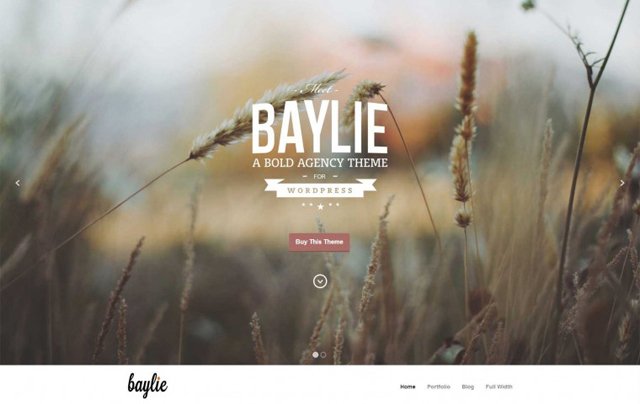 Baylie is a multipurpose agency theme with a full screen parallax slideshow, perfect for making a bold impact with big and beautiful images.
 
 
 
 
Rise | Onepage Responsive Parallax Theme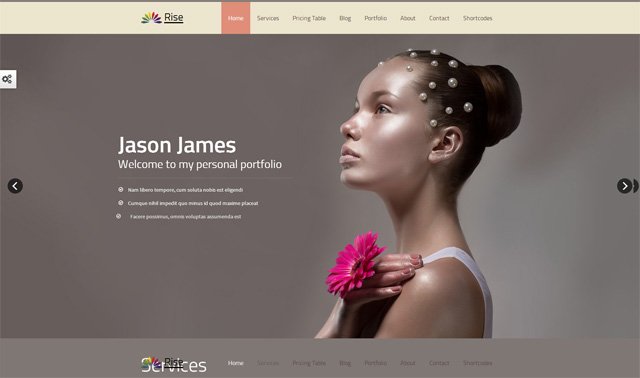 Clean one page WordPress theme with tons of options and features to create awesome portfolio website. Not only main one page, blog page options available but you can also have multi-page website with this theme.
 
 
 
 
ePix Photography Portfolio Theme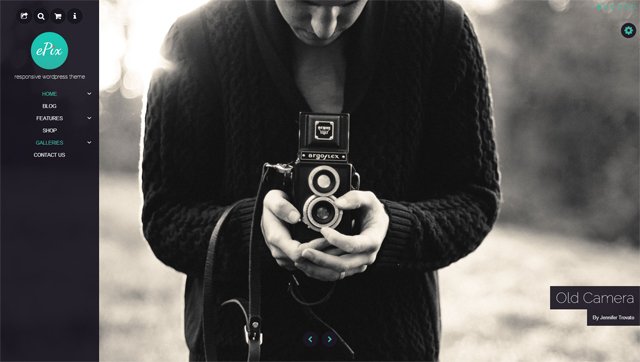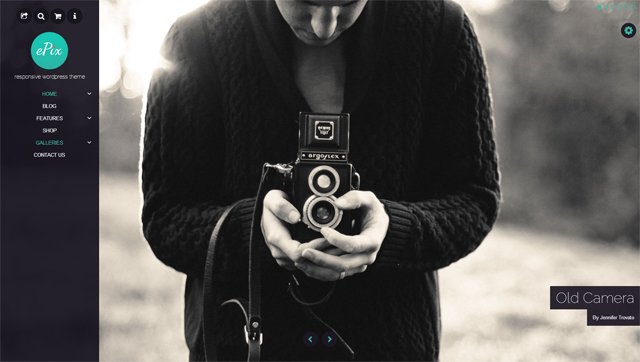 Are you a photographer or have a portfolio to showcase? ePix is the perfect WordPress Photography & Portfolio theme for you! Ideal for photographers or a creative professional looking to showcase their work. Packed with a ton of features unique to ePix, including the Fullscreen slider, stunning galleries, client login, advanced live Skin Editor, Visual Page Builder, Parallax, boxed or full-width site layout and so much more! Epix is also rated as one of the top photography wordpress themes on ThemeForest!
357 – Responsive WordPress Theme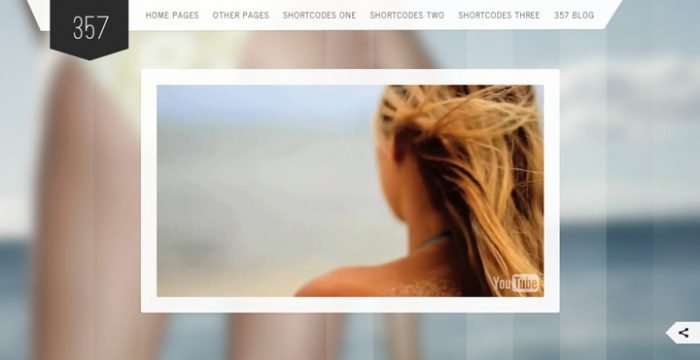 Most full screen WordPress themes simply have you install them and let you figure out the rest. This has step by step instructions for how to make your site look exactly like the demo (minus the stock photos of course!), from importing default content, to setting up your home page, to getting your permalinks to show correctly.
Tour Package – WordPress Travel/Tour Theme

Tour Package is a WordPress Theme especially for travel company. It comes with package post type which allow you to feature all packages for your customers to easily browse on. Also comes with booking form(Contact form 7 required) and package filtering system. In addition, this theme is also responsive design with retina ready. It's prefect to browse your website on any devices.
 
 
 
 
Kinetic – Full Screen Background WordPress Theme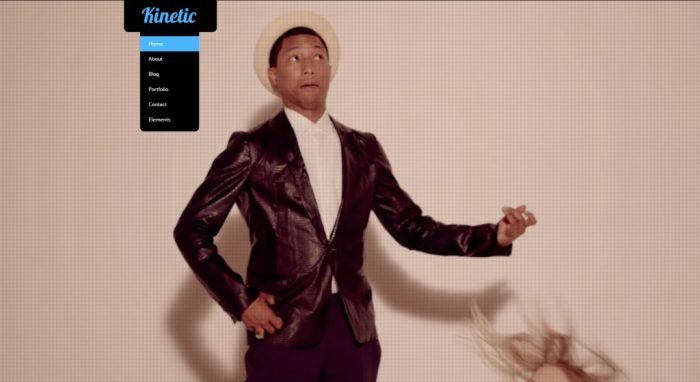 Kinetic is a clean, responsive and simply stunning WordPress theme with a fantastic array of features including full screen video and slider backgrounds. It uses HTML5, CSS3, jQuery and Bootstrap to create a fantastic interface for users. Kinetic also has a great range of customization options all pulled together in a powerful and intuitive options framework.
 
 
 
 
Photolux – Photography Portfolio WordPress Theme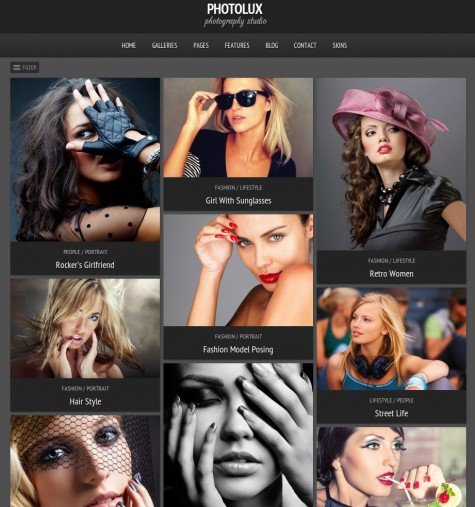 Photolux is a powerful and elegant Portfolio and Photography WordPress Theme which is best suited for photographers and creatives who use portfolios to showcase their work. Photolux theme is powered by the advanced Pexeto Panel, which provides tons of options to manage and modify any aspect of the theme – it is well suited for both beginners with no coding knowledge and developers. The theme comes with three base skin choices: Dark, Light and Transparent, as well as numerous of backend options for eazy customization and bulding your skin.
RSW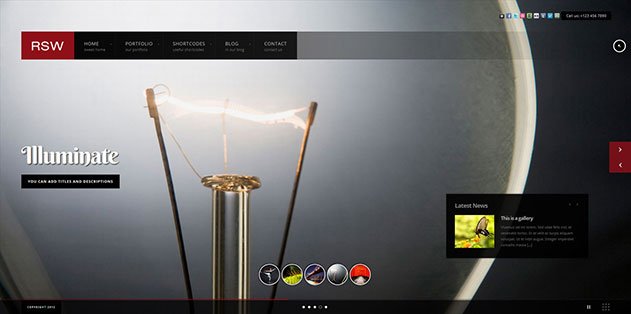 RSW (Responsive Fullscreen Studio) is a powerful full-screen WP theme for photographers and creatives that comes in light and dark versions.
Crius Full Screen Theme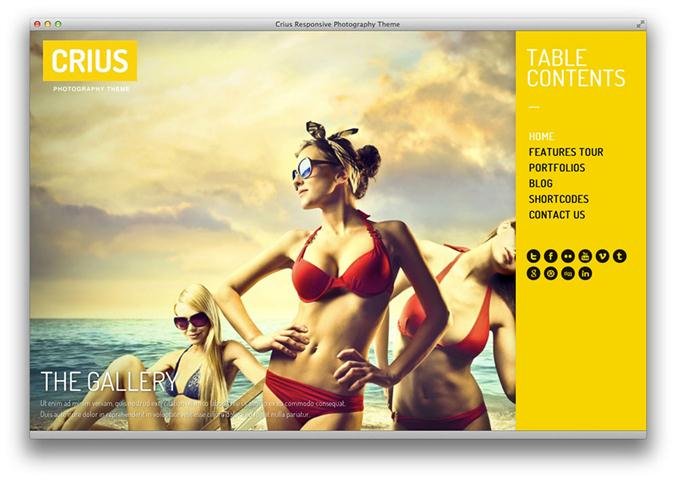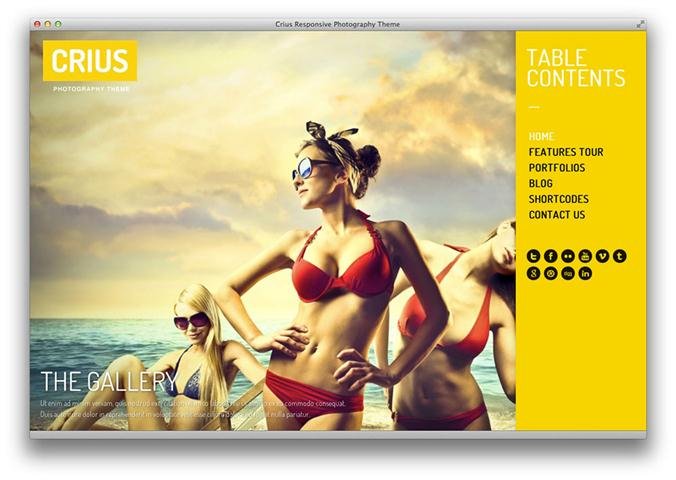 Crius is the Responsive Photography, Portfolio, Personal website Template built with latest WordPress features. Advanced Gallery admin, Kenburns Slideshow etc.
 
 
 
 
James 2.0 WordPress eCommerce Theme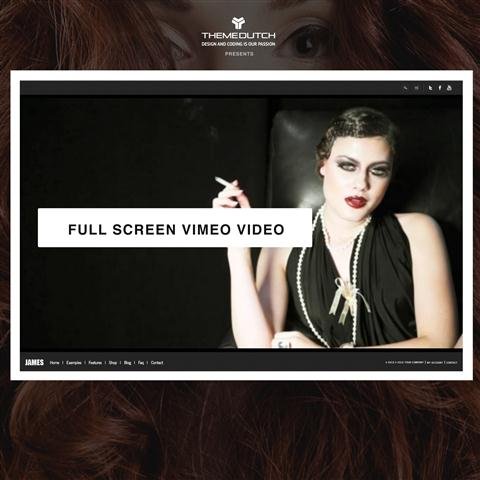 This Full Screen Extravagant portfolio theme speaks for itself and will definitely appeal to your audience. James has spectacular features in full screen to showcase your portfolio or store. This theme contains everything you need to surprise and impress your client(s). James also provides an easy solution to sell your work online by WooCommerce 2.0.
Focal – A Responsive Photography Theme

Focal is a responsive portfolio theme built for photographers. Showcase your photography in style with this fantastically designed, easy to use WordPress theme.
 
 
 
 
Bouncy – Responsive & Multi-Purpose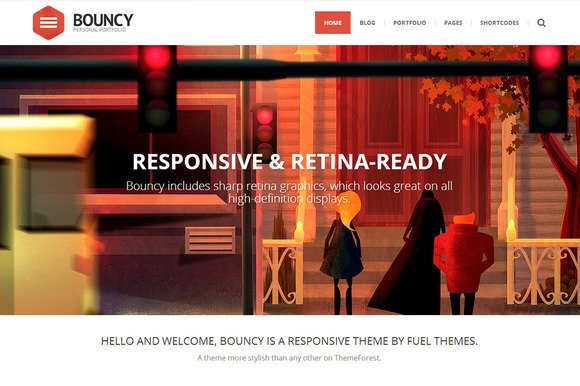 Bouncy is a clean and modern theme, retina ready and suitable for just about any kind of website. This theme is also 100% responsive, so it'll look great on any kind of device.
Zancudo – Mighty fullscreen theme for creatives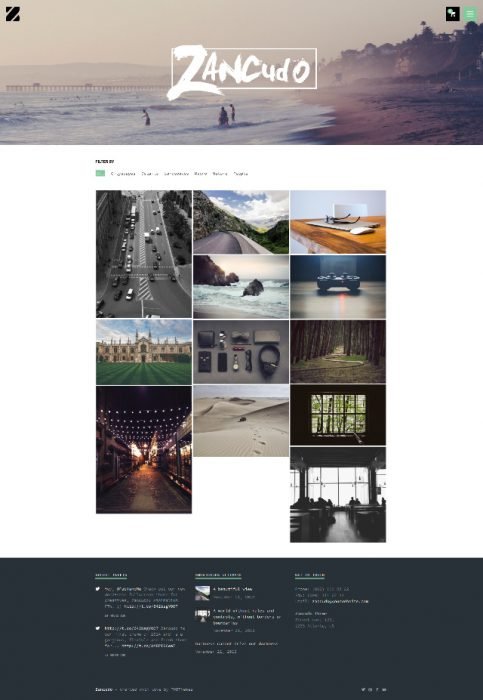 FLEXIBLE Choose between two menu styles and three different header layouts, and be able to use full-screen images at the top of your page, or completely disable the header.
A PARALLAX SLIDESHOW ON EVERY PAGE Every page has support for a gorgeous slideshow. You can make it full-screen and add nice captions, stretch it wide with a subtle parallax effect, or have it just above the page content.
A GREAT PORTFOLIO Lay out your Portfolio pages in many different ways, choosing columns number, switching between two filter variants and opting for having Portfolio items to be dynamically loaded in-page.
Depth — Full-Screen AJAX Portfolio WordPress Theme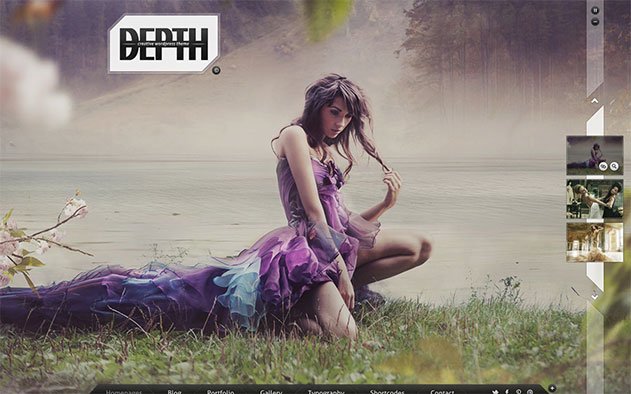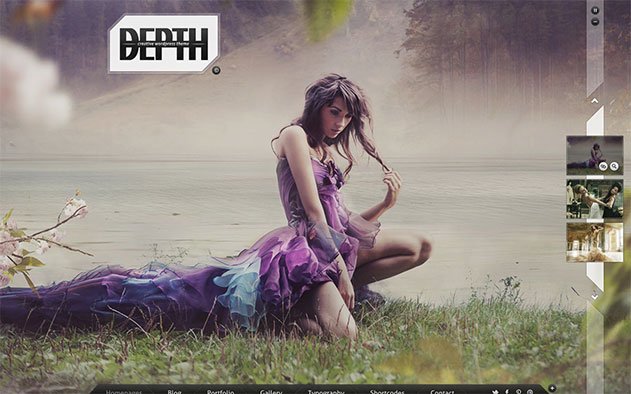 Attention! Unfortunately this theme is quite old and it's almost impossible to make it compatible with newest version of WordPress (particularly visual shortcodes in text editor). Therefore we have to discontinue it.
 
 
 
 
Flight – Responsive Fullscreen Background Theme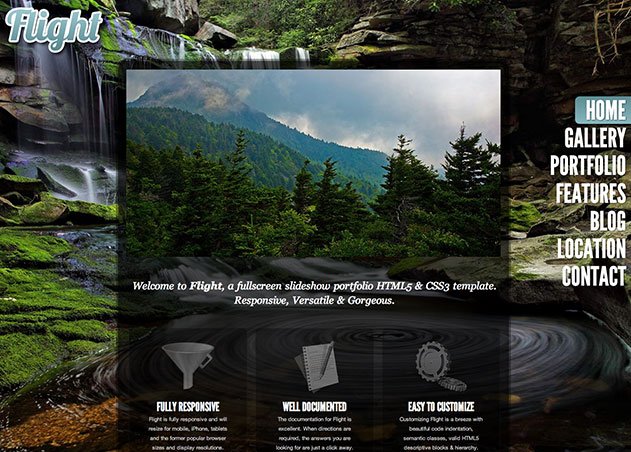 Flight is a stunning, interactive, fully responsive, Retina-ready, fullscreen background slideshow WordPress theme. It has a modern transparent look and includes a completely unique fly out menu that responds on command. The menu optimizes and adjusts both horizontally and vertically – all based on the end-user's device resolution. Flight is designed with the latest technologies in W3C validated HTML5 , CSS3, and jQuery.