MacBook mockup template, you definitely have the edge. Honestly, the cuteness and sophistication of this product doesn't exist in this world. You can make your work look even more professional than it is now. That is, use them for applications, websites, wallpapers, webdesigns, and other tasks you want to push on your MacBook. Now you can attach your creation and run it immediately, ready for you. As a designer, you can easily create an entire collection of MacBook mockups so you can find the right tools to show your work to clients without wandering the Web.
iMac and Macbook Mockups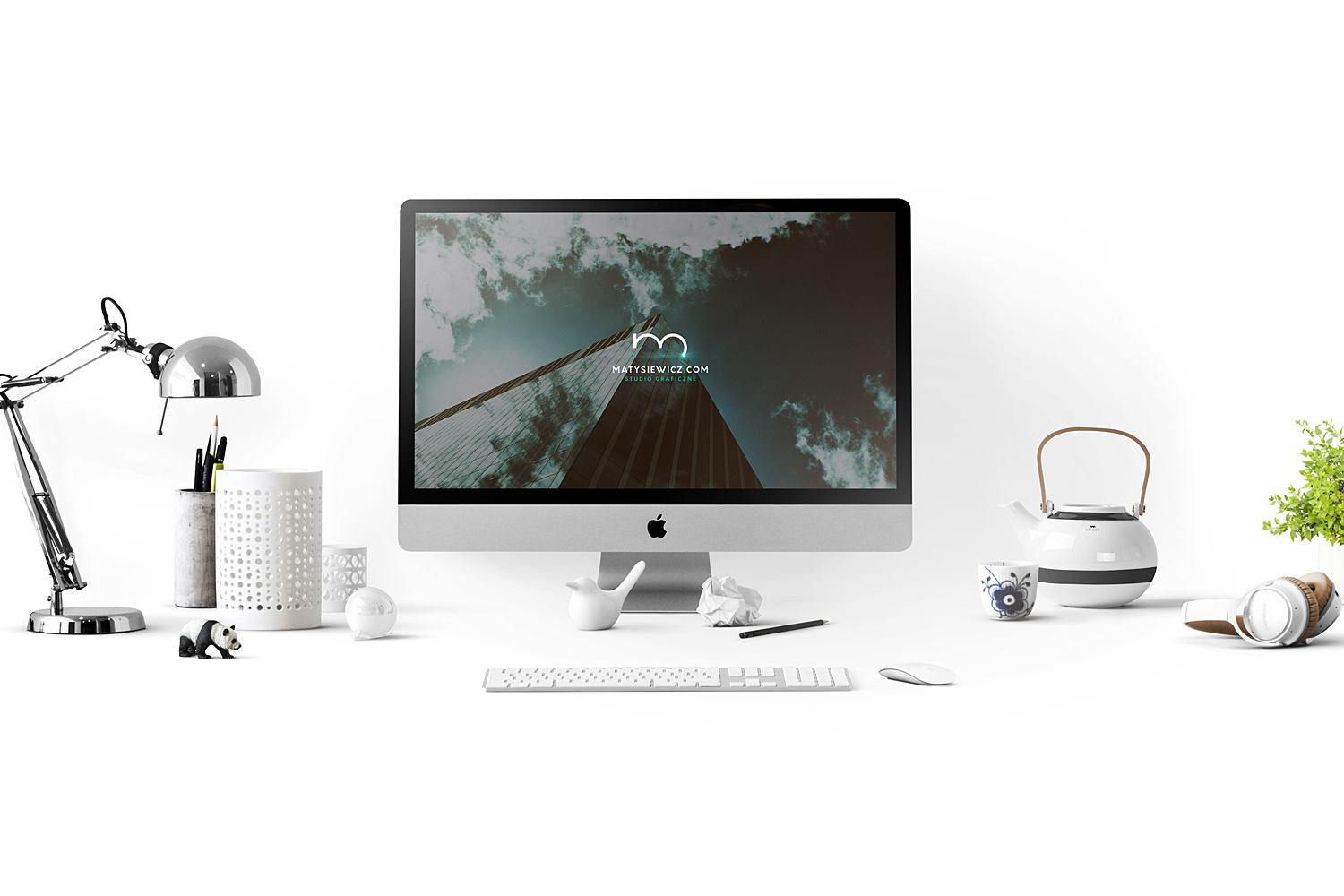 This free iMac and Macbook mockup will help showcase the design of your app or website. You can easily customize your mockup by uploading your design and letting Placeit do the work. In just a few seconds, you are ready to download the perfect image. It is free to use for personal and commercial purposes.
8 Hi-Res iPhone and MacBook Mockups
Eight free high resolution iPhone and MacBook mockups to showcase your app's design and website in a photo-realistic look. PSD file consists of smart objects.
MacBook Mockups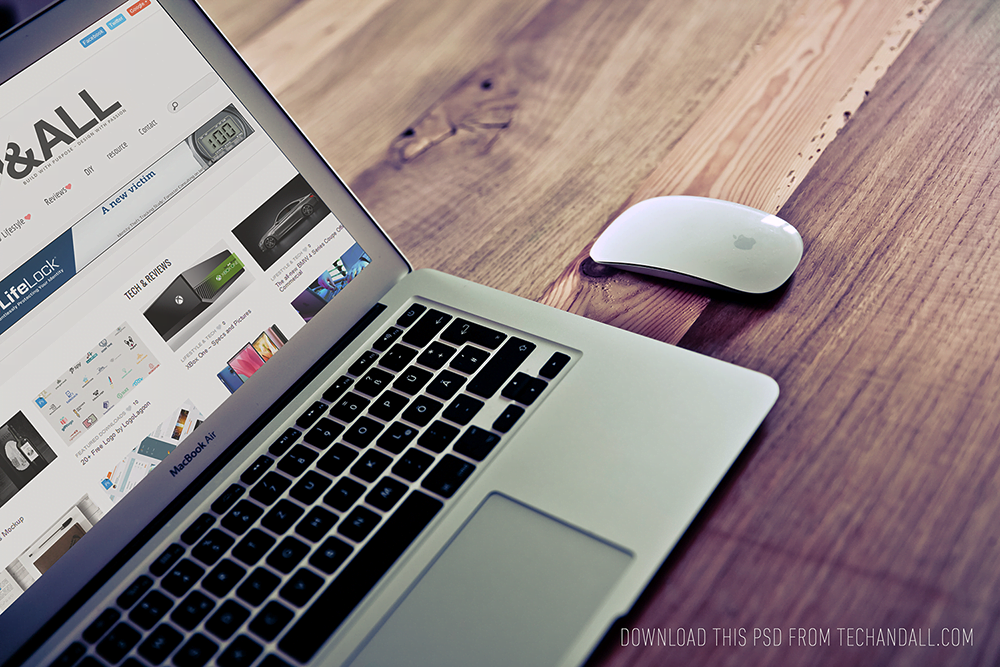 The PSD file contains smart objects so you can easily add your own screens. Great for presentations, web design and even for advertising purposes
Free MacBook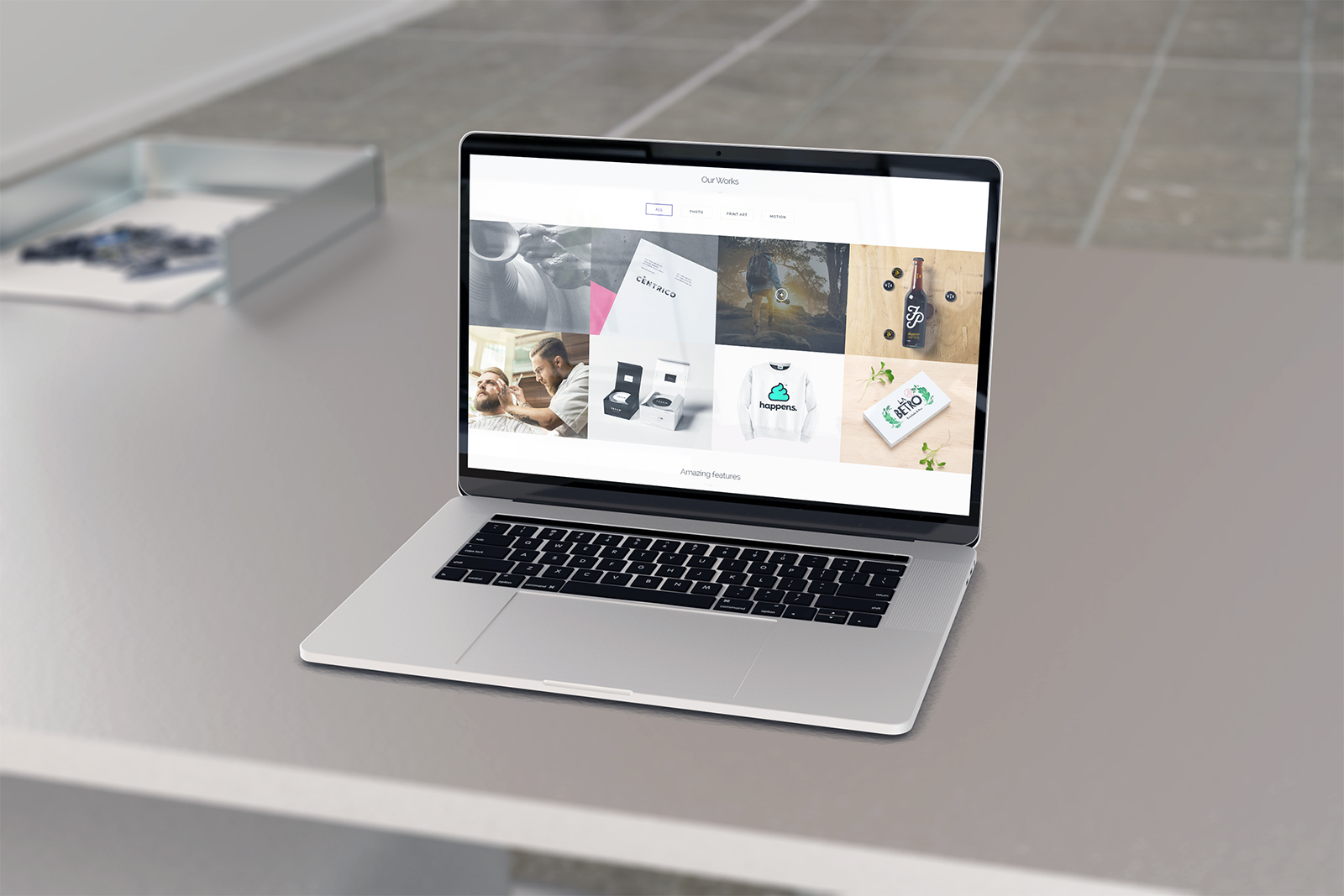 A free mockup of your MacBook to give your app presentations and website designs a realistic look. This free PSD mockup is easy to edit with smart objects.
Free MacBook Pro Mockups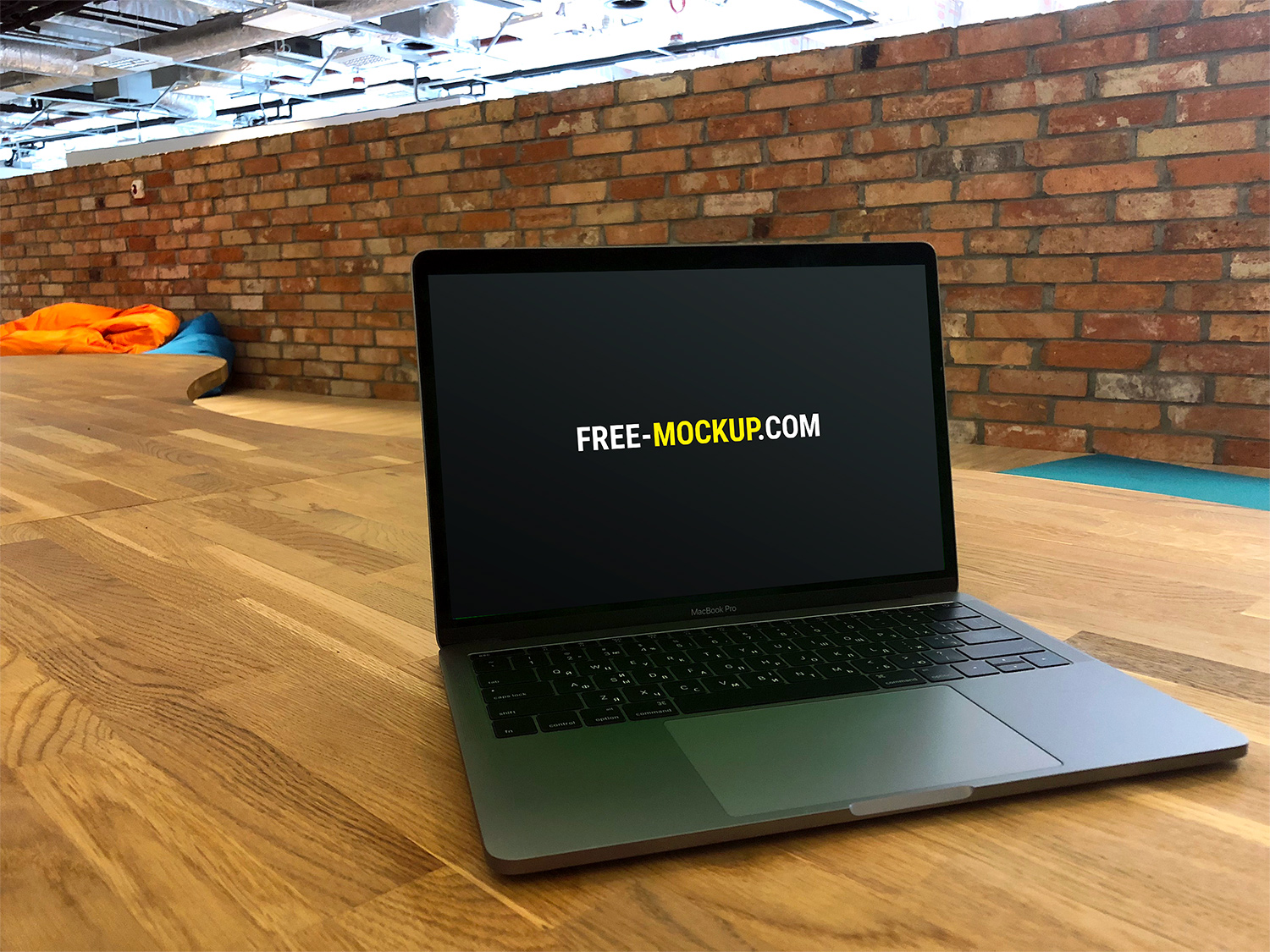 Free MacBook Pro mockup helps showcase website design and presentations. Very simple editing with smart layers. Free for personal and commercial use. Thanks to the author for sharing this free gift for free.
MacBook Air Mockup
This mockup shows a MacBook display. Insert your own screen content using the Smart Objects in the PSD file. Upload images of your working web design and establish a lifelike presentation that will inspire everyone.
Workspace with iMac Scene Creator Mockup
These mockups show two color versions of a workspace scene using a MacBook and iMac. Fully organized PSD file.
MacBook Pro on Home Table Mockup
Vertical photo-based mockup of a MacBook Pro used at home. PSD file easy to use with one smart layer.
Free Realistic Macbook Pro Mockups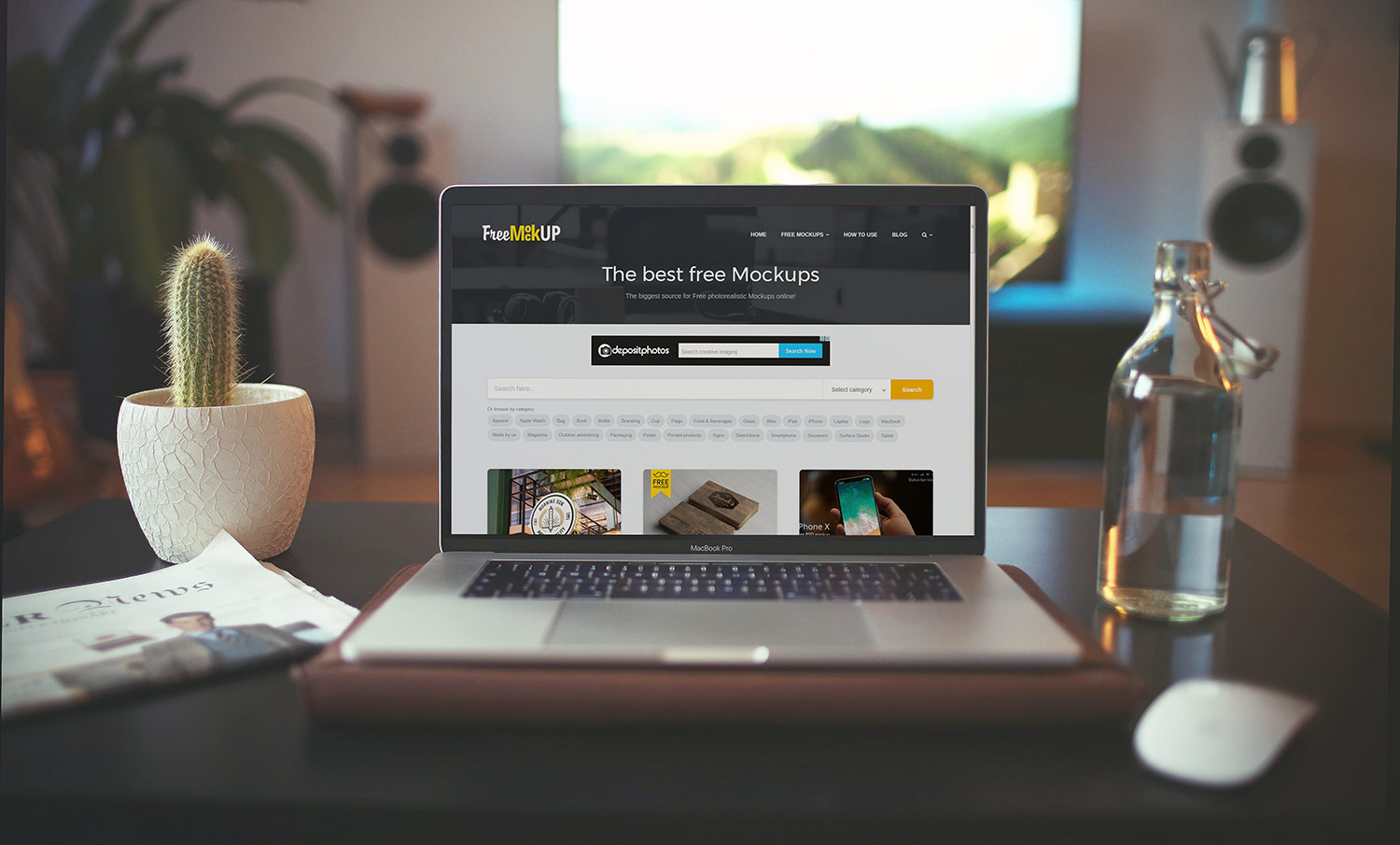 Use this freebie to make your app or website design look like a photo. PSD files consist of smart objects.
MacBook Pro Free Mockups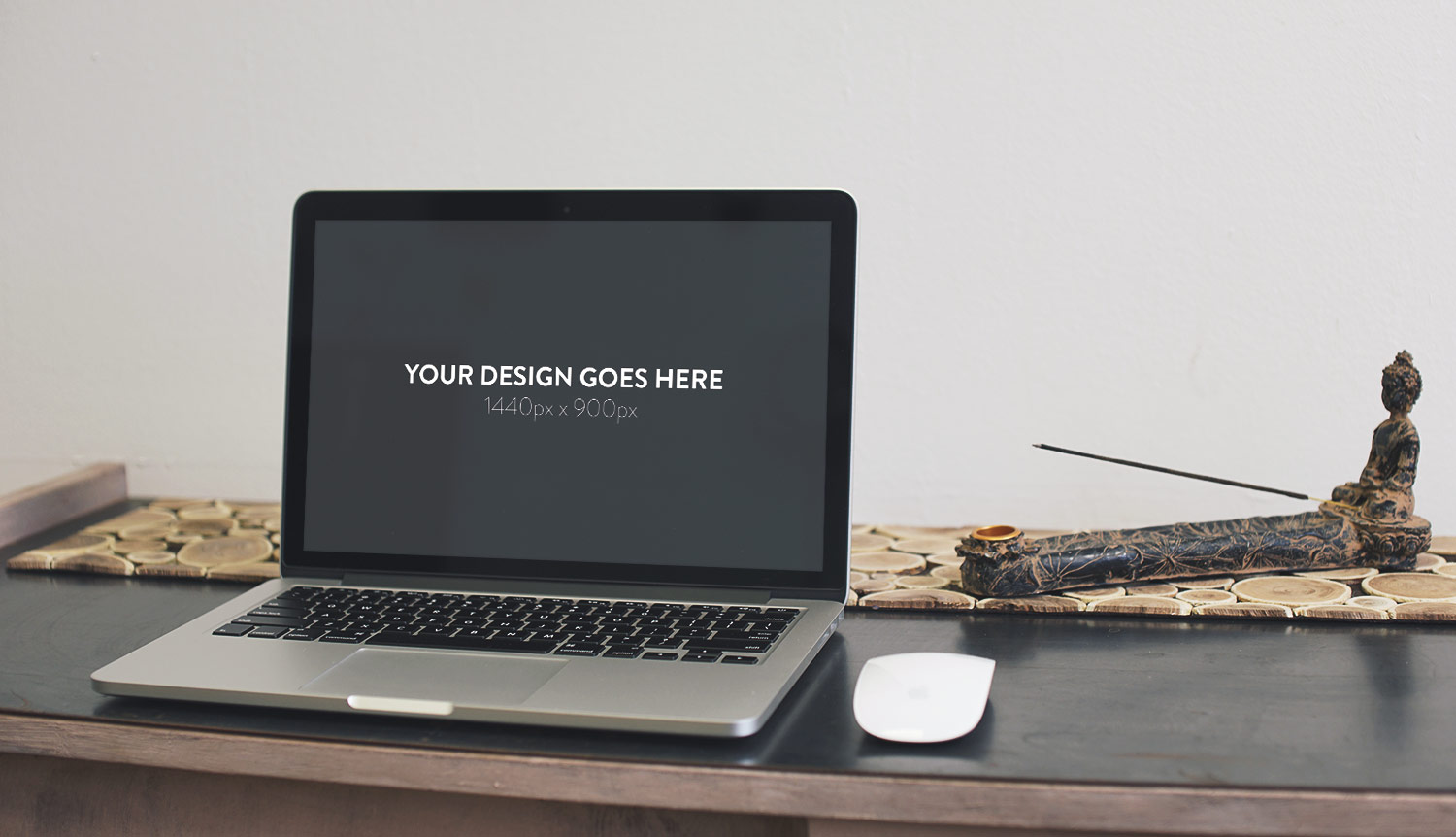 Use these three high resolution MacBook Pro mockups to showcase your apps and web design in a photo-realistic way. Just double-click the smart object to finish the work and you're done.
Macbook Pro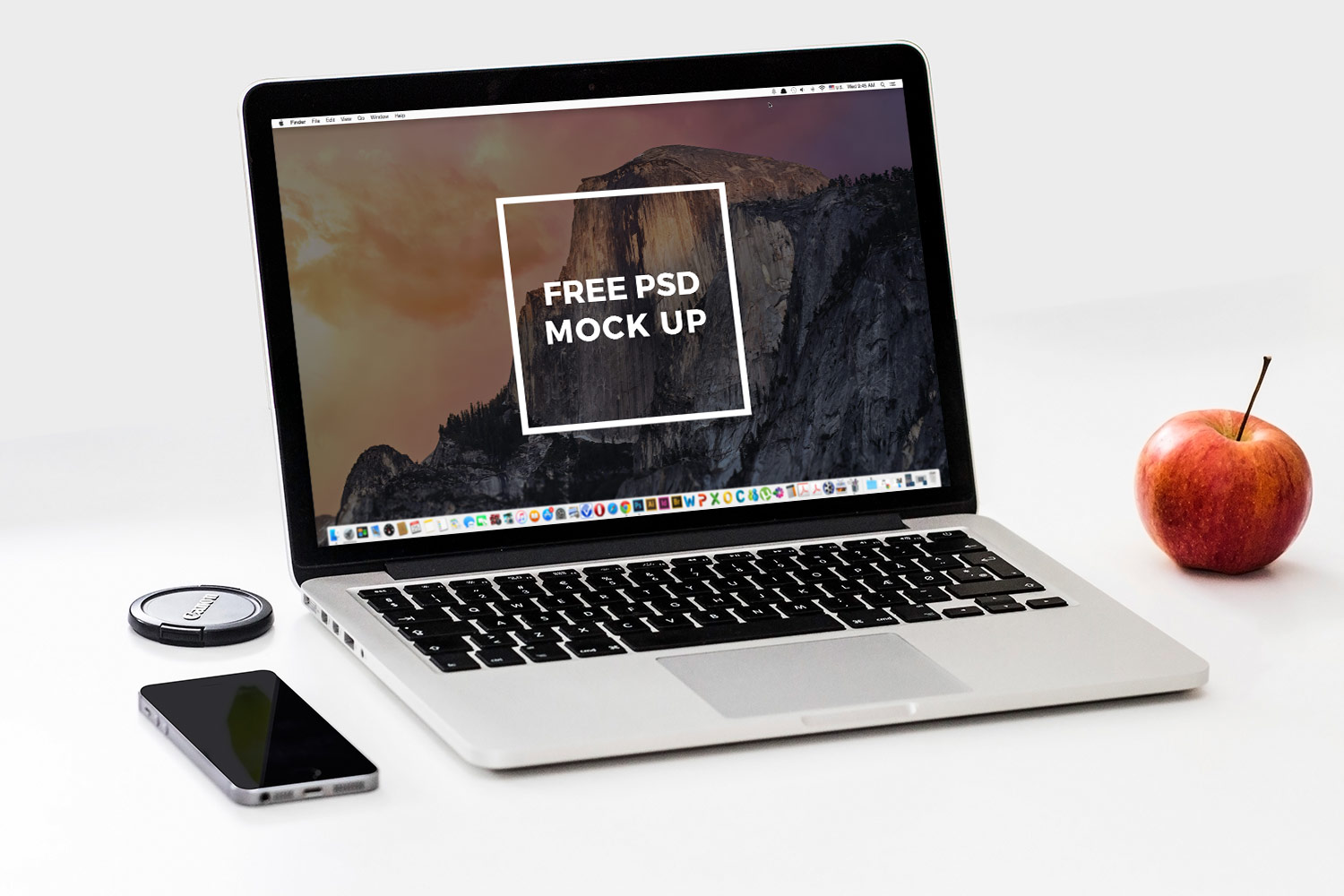 MacBook Pro free mockups can help introduce your client to the design of your app or web design. PSD files consist of smart objects.
Floating MacBook Pro Mockups
Floating MacBook Pro PSD Mockup for Free will enhance your design with client presentations. Introducing the design of macOS apps and website presentations with a realistic look. The mockup contains a natural clay version of the MacBook Pro. PSD file containing smart objects
Apple Devices Showcase Mockup
This mockup scene shows an iPhone, iPad and MacBook from above.Free mockups enhance your designs with client presentations. PSD file containing isolated objects and smart layers.
Free MacBook Pro 16 Mockup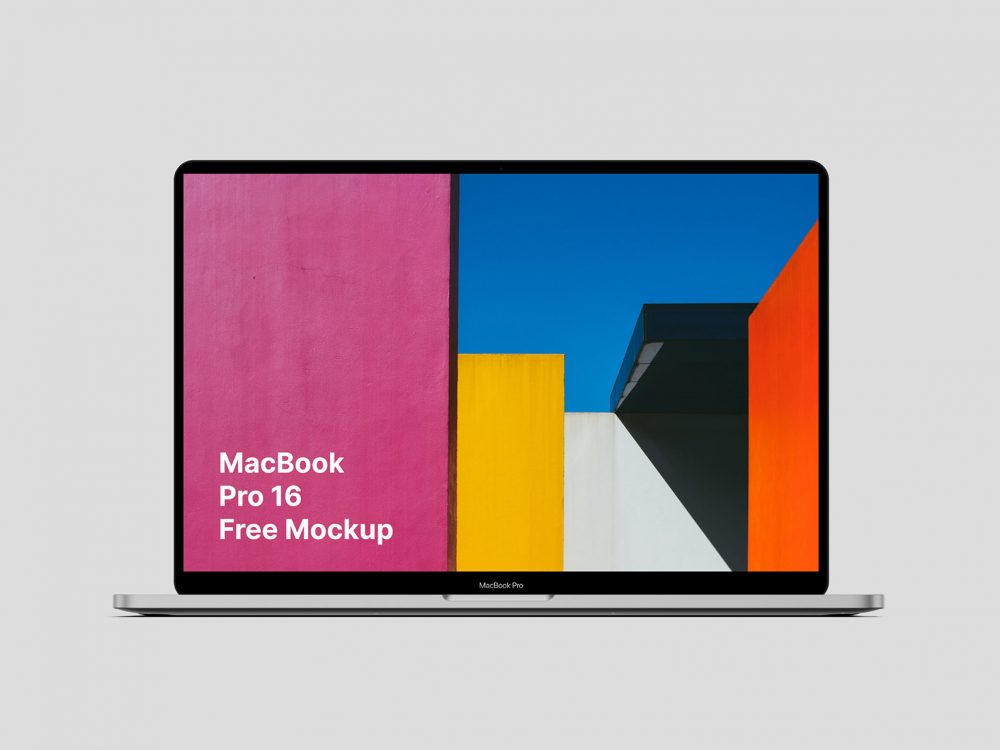 Showcase your UI/UX design or macOS app presentation in a photo-realistic look with the free MacBook Pro 16 mockup. Free PSD mockup files consist of smart objects.
Free MacBook Long Scroll Mockup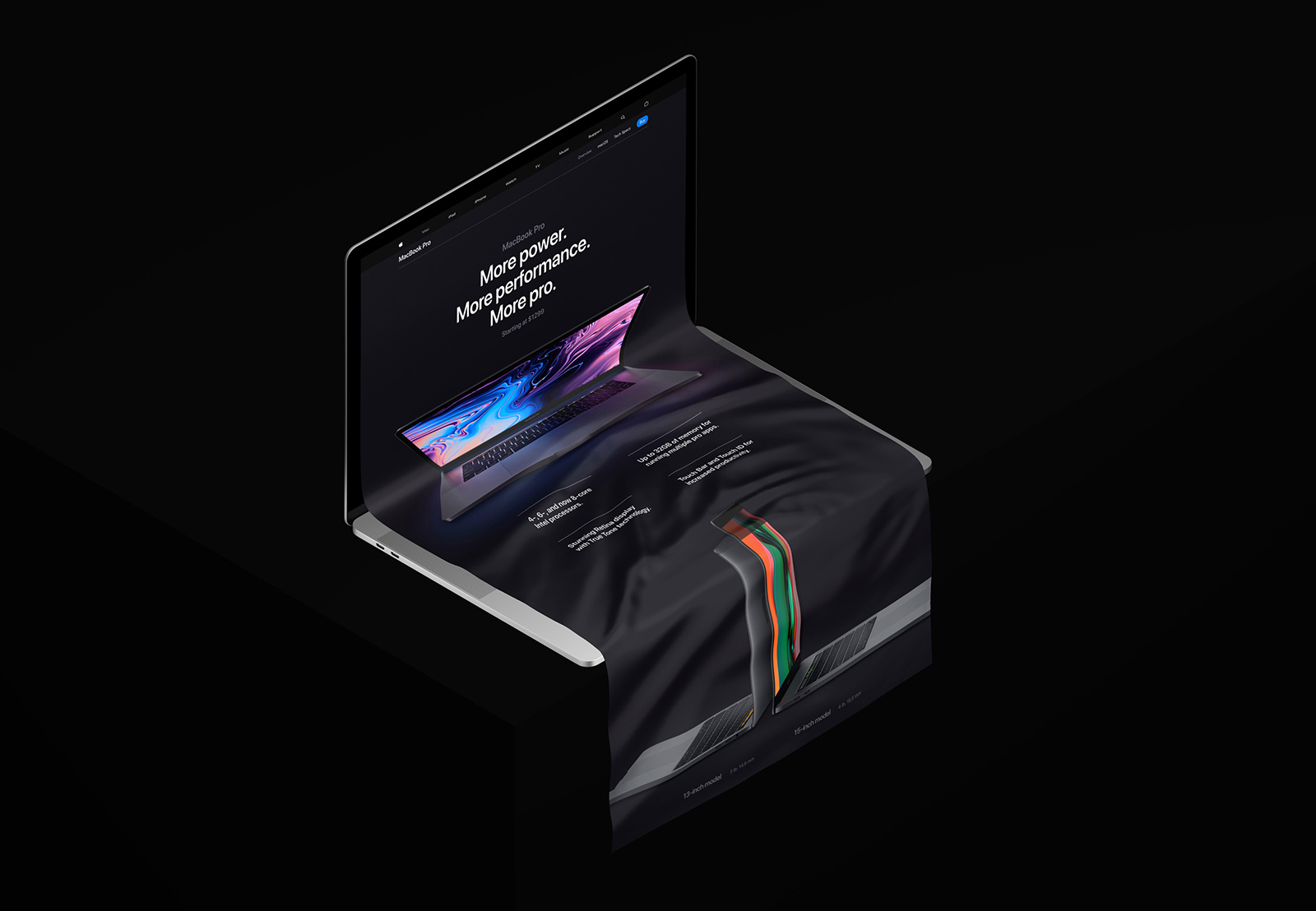 View your UI/UX designs with a photo-realistic look with the free MacBook Long Scroll Mockup. You can easily customize your mockup by uploading your design and letting Placeit do the work. Free PSD mockup files consist of smart objects.
Apple MacBook Pro Mock Up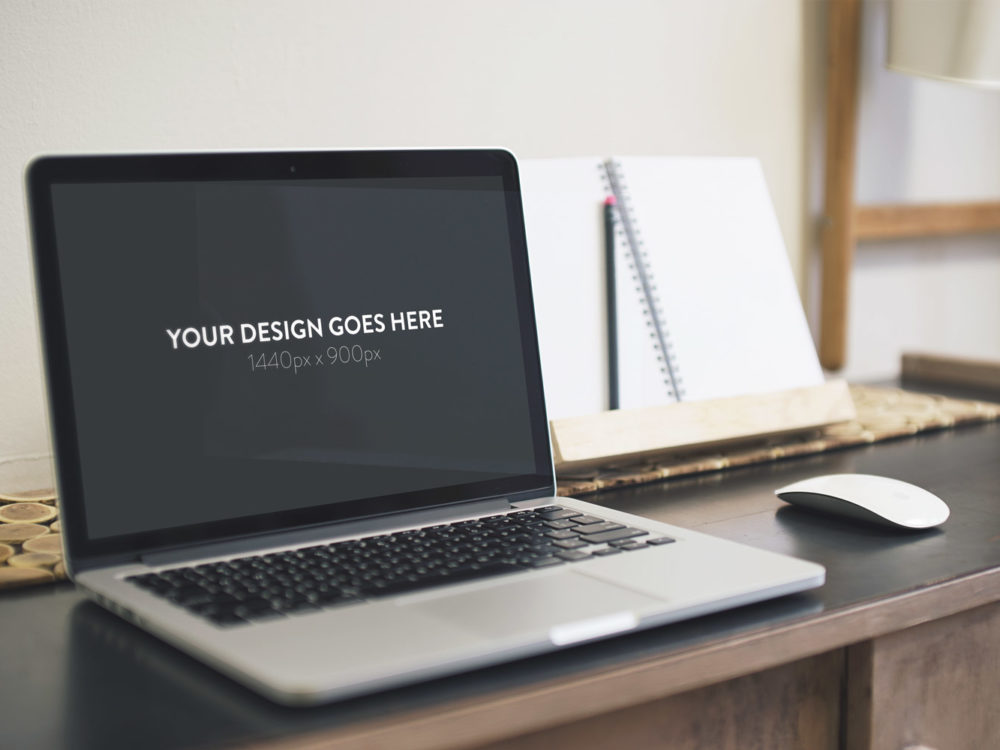 Use this free mockup to how-case your website design with a photo-realistic look on your MacBook Pro screen. However, mockups are also an effective and easy option. In your next project, you can make your design stand out when you have the right mockups to show your creativity. PSD files consist of smart objects.
Hip Desktop Mock-ups
We are pleased to announce the famous hip mockup today. 2 Easy to change design with amazing iMac and MacBook Pro screen mockups with amazing objects. It comes with 3 PSD files to help you with app presentations and website design presentations. The layers are well organized, so editing is not a hassle.
Working on a MacBook in a Café Mockup
Apple products are making progress. And the MacBook Pro is the perfect proof! If you want a mockup template with a realistic feel, you've come to the right place. This is a great, home office inspired MacBook mockup that you can download and use in Photoshop. Import the file and customize it as needed.
Working on MacBook Pro Mockup
MacBook Pro restaurant mockup that looks like sophisticated photos. The open device sits on a small round wooden table that displays all the content you plan to add. Whether it's business-related or just wanting to display an image, the results are absolutely stunning. Thanks to the simplicity of Placeit, you can quickly create multiple variations until you find the one that stands out the most. Instead of sending only the design to the client.
Complete UI Showcase Mockup
MacBook comes in a variety of sizes and colors to make it easier for end users to find the right one. If the golden 12-inch version is black tea, this is a mockup of a MacBook. You can easily change the screen of your device to present a job that surprises your clients and customers with your expertise in mind. You don't have to do advanced web design tricks or moves.
MacBook Pro on Table Mockup
This is a MacBook Pro mockup with a space gray touchbar and a dark background. It provides a bird's eye view with an inverted open screen that you can use to add your design. In addition, you can add custom controls to the touchbar section to further customize your experience.
Dark MacBook Air Mockup
This is a mockup template that does the trick to show your masterpiece in a prominent way. Present your work with the latest MacBook Pro, even if you're not done yet. You can use it to share with clients, build online portfolios, and use it to promote social media.
Young Woman presenting MacBook
View just like a pro online with just a customizable MacBook Pro mockup. And all you need is pure basic Photoshop knowledge. To edit this stunning top-level Macbook template, just find the smart object layer and import the creative. The mockup has two devices, one focused on the screen display and the other focused on the keyboard, trackpad and touchbar.
MacBook Pro in Office Space Mockup
Clean desks, plants, large windows, iPhone X, and space gray MacBook Pros are this neat mockup template. This is a very elegantly executed mockup and can be used for a wide range of personal or commercial purposes. Of course, for commercial use you have to follow some regulations, but you can still use it completely free of charge.
MacBook Pro with Reflection Mockup
A mockup of a half-open MacBook with a touchbar and screen reflection. So here are some ideas on how to do that. All of these are very easy to implement. Long story short, get a free MacBook mockup and use it for the presentation part. Quickly add life to your designs with this glass table MacBook and iPhone setup.
MacBook Pro in a Living Room Mockup
This mockup shows a living room scene rendered realistically on a bezelless MacBook Pro. Everything you need for your design and a free and realistic MacBook mockup. To make your life even simpler, we have collected the best templates for you to take advantage of your benefits. This fun mockup template lets you edit both your MacBook screen and the innovative touchbar. Download now what you're waiting for.
MacBook Pro PSD Mockup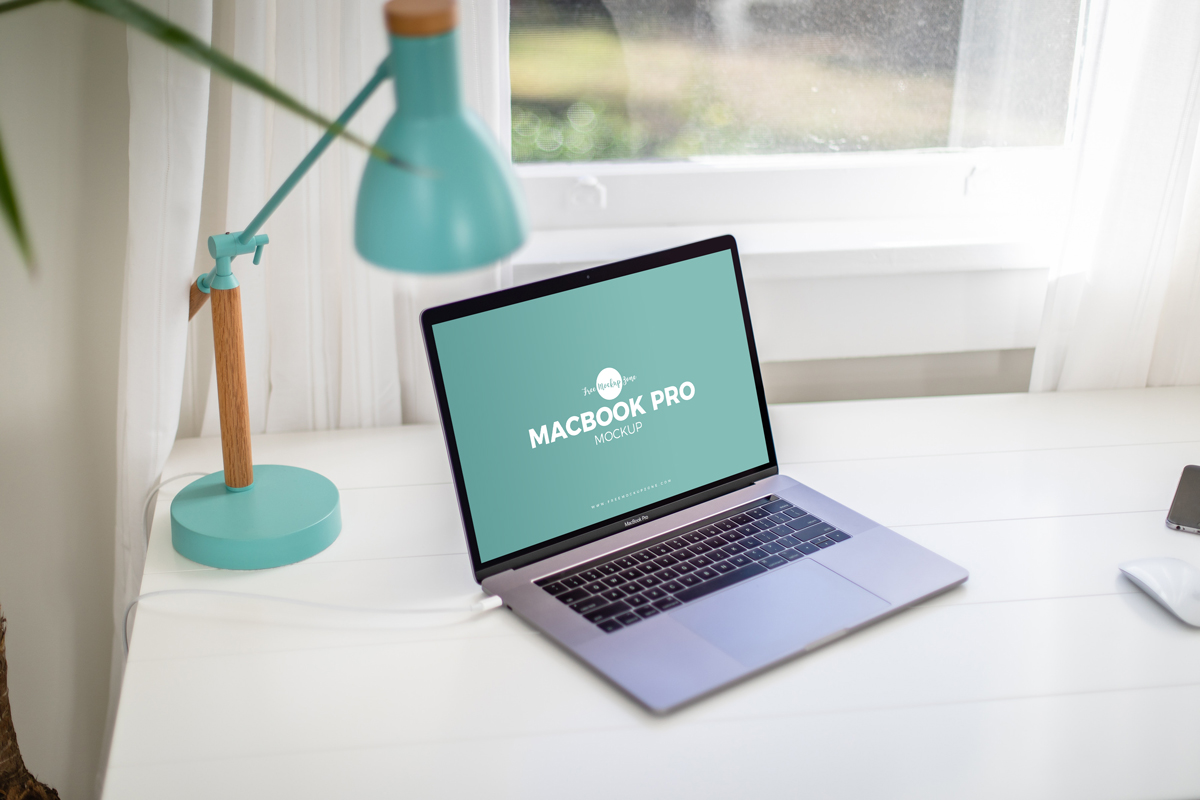 Create a realistic presentation of your MacBook Pro screen design with this free mockup. This is a great, home office inspired MacBook mockup that you can download and use in Photoshop. Import the file and customize it as needed. Attach the design through the Smart Objects layer and make sure it appears on your laptop screen.