Do you wish to add the perfect Ebook WordPress Plugins?
A plugin will make it easier to sell eBooks on the internet. You can grow your brand by using the right tools for your website, increasing sales and increasing conversions.
Today's writers are setting up their own websites to market their hard work, and make their own money. Ebook WordPress plugins are used for this purpose.
These plugins enable them to sell books online either in printed or electronic form.
How does it work?
If you have a basic WordPress website, this plugin will transform it into a web store. This bookshop includes WooCommerce support and PayPal integration.
The plugin also allows users to organize their online library. By arranging all data, they can create attractive magazines and books as well as brochures in PDF format. It makes the product more attractive to potential buyers.
Here are the top Ebook WordPress Plugins. Let's check them out.
Use an Ebook WordPress Plugins for Reasons
An eBook tool is a valuable addition to any website.
Easy Online Selling of eBooks
eBook plugins make selling, watermarking, encrypting, and delivering content to your readers easy. It eliminates the need to create and upload eBooks. With this plugin, it is easier to market and make a living.
Demonstrate Industry Expertise
Bloggers, marketers, and business owners can create professional eBooks that demonstrate their expertise and help them to establish their credibility. This enhances brand credibility, and it helps site visitors convert.
Reach more customers
eBook plugins offer you marketing tools to help promote your book worldwide. It allows you to reach more people, which can lead to higher sales, engagement, and visibility.
These tools can help build a base of leads to offer an eBook for a lead magnet.
Now that we have a better understanding of the benefits of having an eBook plug-in on your website let's see the top choices for WordPress.
Best eBook plugins for WordPress Sites
Magalone Flipbook WordPress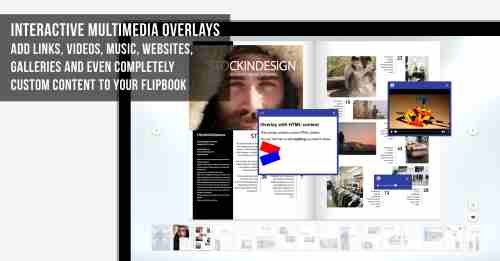 This Ebook WordPress plugin differs from others because it is independent of Bootstrap or jQuery. It allows you to create stunning books, magazines or slideshows. Use PDF documents.
The WordPress Plugin is a top-selling item on Codecanyon. It allows you the ability to sell digital content like Ebooks and music. After the payment has been made, the digital content is delivered automatically.
This plugin lets you upload your data, or your ebooks. Readers will then be able to download the files. PayPal integration allows you to make payments. Only then can the user download the data or ebooks that you have posted on your website.
FEATURES
This plugin lets you choose any PDF file to be converted into an attractive and beautiful flipbook.
No programming is required.
It allows users to read PDF in any format, on any screen.
It also supports slideshows.
It offers customizable controls and is also compatible with low bandwidth. This makes it more popular.
PRICE
This plugin costs $33 and comes with a 6-month regular license. The extension of the plugin for 12 month will only cost $42.50, saving you $14
WPForms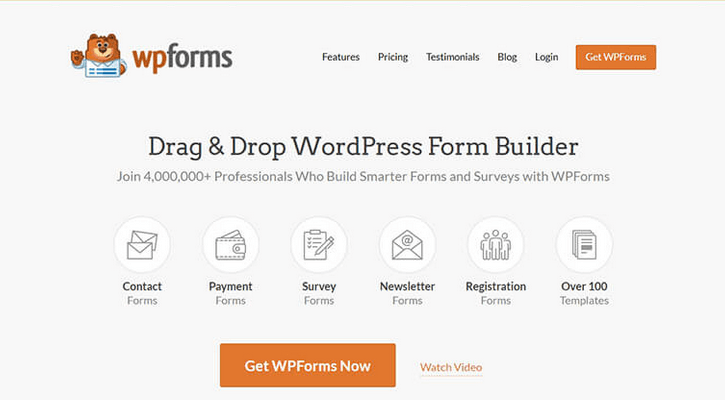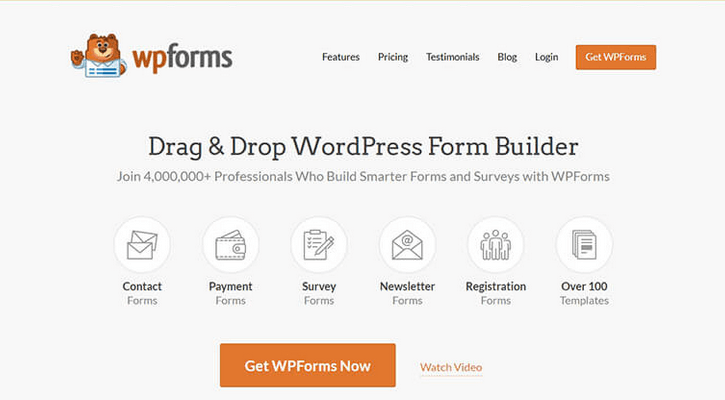 WPForms WordPress' best form builder is WPForms. It allows you to upload downloadable files to your forms, and integrate payment options so customers can purchase your eBook easily.
WPForms makes it easy to collect email addresses and grow your subscriber lists as you market eBooks. It is possible to sell all kinds of digital goods, such as tickets and video streams, printables or music, as well as plugins.
There are many premade templates available that make it very easy to build an eBook. You can personalize the forms to match your WordPress theme.
The eBook can be attached to automated emails so your customer receives the order in a matter of seconds.
WPForms allows conditional logic that will send the eBook only to those who meet certain requirements. You can use one form for multiple eBook store items.
The eBook form can also be displayed on any page, post, or sidebar of your site, maximizing visibility.
The form builder can also be integrated with payment gateways or email marketing services. Once your eBook is created, it will sell by itself.
WPForms is a fantastic support platform with tons of documentation. You can start selling downloads with WordPress easily by reading this guide.
Check out our WPForms Review for more information on this eBook plugin.
OptinMonster
OptinMonster has the most powerful lead generation tool that you can use to promote an eBook on your website. The eBook can be included as a lead- magnet in amazing campaigns like slide-ins or floating bars.
Additionally, you have a lot of powerful targeting rules that can be used to trigger campaigns. This allows you show your eBook offer where it is most desired.
You can make evergreen campaigns that are self-sustaining or schedule them so they appear at a particular time and date.
OptinMonster offers advanced features to maximize conversions. It lets you test different campaigns to determine the one that converts the most. It also provides analytics that allow you to track engagement and help you choose the best areas to promote your ebook.
A call to action button can be added to your eBook with a link. This will encourage people to purchase the book. OptinMonster is compatible with all major email service providers including Constant Contact. You can segment leads and send the eBook instantly after someone signs-up.
You can learn more about this plugin. Our review of OptinMonster is available. You can also learn how to make your own eBook popups right away.
SeedProd
SeedProd is the best landing site builder for WordPress. This is because of its cool features that allow you to market and sell your ebook without the need for an additional eBook plugin.
SeedProd lets users create stunning landing pages from over 100 premade templates. This will give you more time to promote your eBook and talk to your customers. Additionally, leads can be directed from multiple sources to a single page on which they can purchase your eBook.
SeedProd can integrate with WooCommerce to allow you to add 'Buy Now' or 'Add-to-Cart' buttons, and customers can checkout quickly. In order to increase lead generation, you will be able to add optin pages and connect seamlessly with your email provider.
You are interested in the eBook plugin? Read our SeedProd Review for more information.
Bookomatic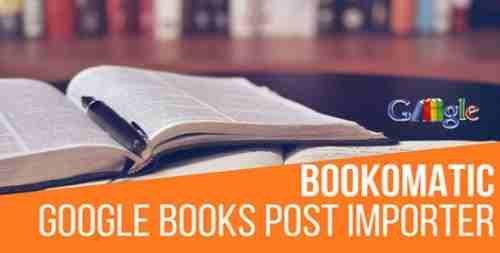 This is an automated blogging system that uses Google contents to create blogs and ebooks. It uses Google's contents so your PDFs and books will always be current. Bookomatic plugin for WordPress is an automatic post generator that converts your blog content to eBooks. It automatically creates blog posts or eBooks using Google content.
Bookomatic makes it easy to create blog content using artificial intelligence. Its text synonymizer automatically randomizes the articles so nobody will know which source you used.
Translations of your content can be done in any language. This allows you to reach more people around the world. This plugin allows you publish regular, targeted content that appeals and strengthens your relationships with potential clients.
FlipHTML5
FlipHTML5 enables you to publish interactive ebooks using an easy-to-use online digital publishing platform. It can be used to convert PDF files, images, and other media into ebooks. Your ebook can be shared through Facebook, Twitter or Google Plus. You can also embed your ebook on your WordPress site to increase website traffic and content.
You can upload your data to this plugin and your ebooks will be available for download. PayPal integration allows you to make payments. Only after payment is received, can the user download the files that you have posted on your website.
The Ebook WordPress plugin offers a unique feature that allows users to download any file. This can be done either by entering his mail id and/or by sharing your ebook through social media.
FEATURES
It can be used online as well as on a desktop.
It works with both Windows as well as Mac operating systems.
It features a user-friendly interface, and it is easy to use.
It can convert any PDF into an ebook.
It is simple to add multimedia elements such as video, text, and audio.
The ebook is available online for sharing, selling, and can even be embedded on the WordPress website.
PRICE
FlipHTML5 allows you to choose between 3 paid and a free version. Below are the prices of the three paid versions.
Pro versions cost $12.5/month and $149/year.
It is $25/month and $299/year for the Platinum edition.
The Enterprise version is $83.5/month and $999/year.
Ebook Store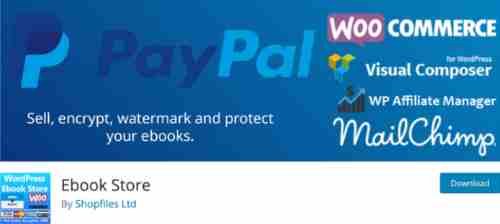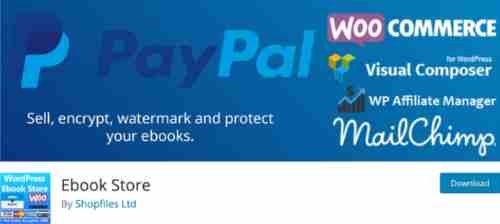 Ebook Store plugin is one of the most powerful among Ebook WordPress plugins. It offers flexible and intuitive features that make it popular among its users.
It has an online reading mode that allows you to read PDF ebooks. You will also find many additional features such as WooCommerce support, Stripe payment and watermarks and PayPal and Stripe integrations.
The Ebook Store plugin integrates to WooCommerce as Well as Stripe and PayPal, making it easy for you to sell your eBooks. It's easy to set it up and takes just a few moments. It's easy to use, and you can even customize it to match your theme.
This WordPress eBook plugin allows you to easily preview PDF files and large file sizes. This plugin allows you to have greater control over the content of your online pages by offering watermarking or QR code options. If you don't want your content edited by others, you can also disable the cut and copy feature.
Display one eBook on a website or multiple eBooks for a Product Page. You can also encrypt eBook content with the Pro version for additional security.
Print my Blog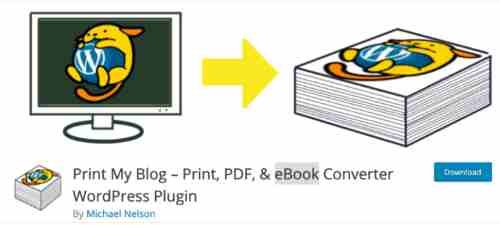 Print My Blog makes it easy for you to transform your blog content in eBooks that users can buy.
Print My Blog lets you print thousands in just a few mouse clicks. Visitors can also print individual posts. This plugin helps you optimize your content for distribution by removing any page breaks from images, sidebars, and site logos.
This plugin will adapt to your existing theme so that it doesn't affect your site's design. You can print your blog posts to different formats, make paper backups or PDF ebooks and copy the entire blog into another program, such as Google Docs.
Whitepapers can be used as lead magnets for whitepapers, brochures for product or event, brochures for events, user manuals, menus for restaurants, and many more.
Templatic Ebook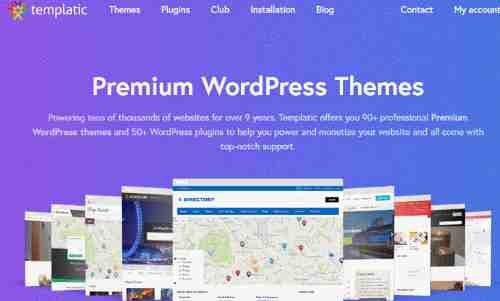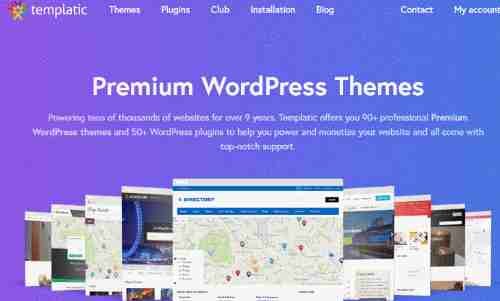 This Ebook WordPress plugin will help you generate content and provide documentation. It lets you select from the posts and pages as well as custom pages. You can then copy the content from those pages. This unique feature has been a major factor in the success of this plugin.
Templatic Ebook features a simple design, and a straightforward setup. It is a great choice to start with. It is responsive 100% and looks great across all devices, including smartphones, tablets and desktops.
Give readers a taste to see what you have to offer to make them want to buy. A PDF download section can be added to allow readers to get a snippet of your eBook and decide if it's right for them.
This tool has many customization options that allow you to design your ebook in the way you prefer. You can use custom widgets to change or add elements via a drag and drop builder. The Templatic Ebook plugin offers automatic updates, a wide variety of shortcodes, mega-menu support, and much more.
Digital Downloads are easy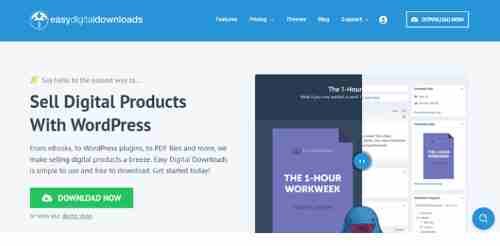 Easy Digital Downloads is a popular eCommerce platform for selling digital products through your WordPress site. You can sell eBooks in PDF format, WordPress plugins and more without knowing a line of code.
Easy Digital Downloads has payment flexibility. Customers can buy using PayPal or Stripe, Google Pay or Apple Pay. The unlimited downloads feature allows users to download the purchased files again and you can also restrict access.
It integrates with many popular services and plug-ins like Mailchimp. You can also buy individual extensions to add additional features to your website. These extensions can be used to add recurring payments and software licensing.