Today, advertisers and the advertising industry are commonplace. AdBlock users are expected to grow 40% over the next two years. This means advertisers need to find new ways to promote and sell their products. For advertising sites, this number is horrifying. But what if a lot of ads posted today are malicious and not user-friendly?
Ad blocking technology is arguably one of the toughest challenges facing marketers. Users love ad blockers, and site owners hate it. About 83% of users say, "Not all ads are bad, but we want to exclude annoying ads!"
So, if you're looking for a way to deal with this situation, the Ad Block Prevention plugin is the best way to convince your visitors to disable ad blocking before visiting your site. And here's a list of the top 10 great WordPress anti-blocking plugins you can use on your WordPress site.
Ad Blocker Notify Lite

The best WordPress Anti-Adblock plugin I would like to mention first is Ad Blocker Notify Lite. This plugin is the best solution if you want to increase your income through advertising.
This only reminds you that you value the people who consume your content. To continue this way, we need help, such as getting the same income from all our visitors. It really works.
Detects AdBlock and notifies the user. Even if you run a personal blog or magazine website, Ad Blocker Notify can help block AdBlock Plus (such as AdBlock Plus) and increase your advertising revenue.
Ad Blocker Notify is a very easy-to-use plugin with bypass options and lots of customization. A smart dashboard widget that includes counters and statistics!
Ad Blocking Detector

There is an ad block detection function to assist the ad block. Including some simple shortcodes and widgets, this plugin allows you to serve custom posts instead of the original content if the user hasn't turned off ad blocking yet.
Publishers can provide alternative content that is displayed when users turn on ad blocking. Ad block detection intelligently determines what to display to the user. See the Screenshots tab for an example.
Use this tool to post content such as email campaign registration forms in place of blocked ads. Don't let advertisers waste top-notch properties on your site.
Monitor BlockAd
Display custom messages and images to Adblock users and save analytics to Google Analytics as if the pageview was for Adblock users.
Like any other, BlockAd monitoring is one of the best notification display options for users who have ad blocking enabled in their browser. However, the feature of this plugin is that you can insert images in your post.
Ad Blocking Advisor

The Ad Blocker Advisor is another tip I would like to share with you. This plugin is intended to ask the user to show the notification bar and whitelist the site.
Ad Block Advisor adds a simple and elegant notification bar to your website that is only visible to visitors who use ad blocking software in their browser. The purpose of the notification is to ask visitors to whitelist your site. Whitelisting means that your ad is showing. This is more income to motivate you to create more content.
Block AdBlock

AdBlock blocking allows visitors to access your content only after the AdBlock add-on is disabled. Installing the Block AdBlock plugin allows publishers to block content until the user disables the AdBlock add-on.
In fact, the plugin uses the JavaScript ads.js file. This is a popular ad blocking program. Ads.js inserts a hidden DIV in the footer of your site-you'll never see it! If the div doesn't load because it's blocked, the plugin will display a banner suggesting to the visitor to whitelist the site!
AdBlock X – Anti Adblock Plugin

A plugin that is easy to install allows you to track the visitors who have activated ad blocking software on your site. Log in to the AdBlock X portal to see real-time data and investigate the impact of ad blockers on your site.
AdBlock X is for anyone looking for an advanced and sophisticated WordPress antiblock plugin. By displaying various statistics and numbers about your ad blocker, you can see how they affect your site and easily track your visitors.
Set how you want these visitors to be associated with your posts and track conversions/performance. The ad unit detection script has been tested on most browsers with the most common ad unit extensions.
Simple Adblock Notice

Although not completely anti-blocking software, its main function is to notify visitors when a site is whitelisted from the adblocker extension. In addition to displaying toast messages in the viewer, you can also set when to display notifications.
The Simple Adblock Notice plugin will display a popup that whitelists your site if the Adblock plus browser extension blocks your ad. This is not an anti-blocking plugin, but it just informs your site visitors to whitelist your site from the adblocker extension.
Adblock plus is a popular browser extension that blocks ads that impact your blog's revenue. The Simple Adblock Notice plugin will pop-up a message and whitelist your website if an Adblock plus extension is found in your browser.
Simple Adblock Notice Pro – Anti Adblock Plugins
This is a popular anti-blocking plugin that pops up messages and whitelists your site to Adblock plus users.
Most users have added the Adblock plus extension to block online ads in their browsers.
Pricing
Purchase Simple Adblock Notice Pro at $5.
AdUnblocker
The AdUnblocker plugin detects if Google Adsense ads are showing on your site. Ads are usually blocked by advertisers. A popup is displayed asking the user to whitelist the site
The easiest anti-blocking plugin to detect ad blockers like AdBlock and AdBlock Plus.
Anti-AdBlock Script
The Anti-AdBlock script also comes with a Strict Mode option that hides the entire website until the user disables the ad blocker. This option will completely prevent you from accessing your WordPress site until the ad blocker is no longer detected.
Will AdBlock Users Reduce Advertising Income? In this case, you should use Adbreach. Adbreach provides the ability to block Adblocker. In this way, you can show ads to your website to your customers.
FATS: Force Adblock To Stop
You can easily hide some or all of your premium content from users who use AdBlock or Adblocking software. Just add 4 lines of code to your page and the content will automatically be hidden without any problems.
If you don't have enough free money, you may have to invest money to make money, so the FATS plugin is really worth it. For just $9, you'll get a successfully tested tool to discover AdBlock users and convince your site to whitelist.
DeBlocker – Anti AdBlock for WordPress
Anti AdBlock WordPress Plugin is a useful utility for those who want to create high quality original content and don't want to waste money with ad blockers.
DeBlocker is designed to block the use of AdBlocker extensions as much as possible. The user can't open the context menu, can't select something on the page to copy, and can't use the hotkeys until I disable AdBlock.
Detect Ads Blocker Plugin
The plugin detects that the visitor has enabled AdBlock and displays an overlay. With this overlay you can turn off AdBlock or pay money.
When the visitor decides to pay, they switch to PayPal, pay the amount they decide for the time period they decide, and when they return to the site, they can see all the content with AdBlock enabled.
NS AdBlock Blocker
NS AdBlock Blocker detects users with ad blockers and shares messages with them to prevent access to sites with ad blockers enabled. Or at least they should whitelist your site and then come back. NS AdBlock Blocker can also be used to redirect users with active ad blockers to blocked pages. You can use the default page or your own page.
DH – Anti AdBlocker
You can show all these users that you have found an ad blocker and can kindly advise you to turn it off. Thanks to DH, this ad stop plugin will save you a lot of time and energy. But most importantly, you can see an increase in income. This is important for the survival of the web platform.
Advanced Ads – Ad Manager & AdSense Advanced Ads ad blocker detection software fights ad blockers and continues to serve ads to loyal communities. You can also redirect the user to display alternative content if desired. There are various options and solutions available to improve page monetization.
AdRotate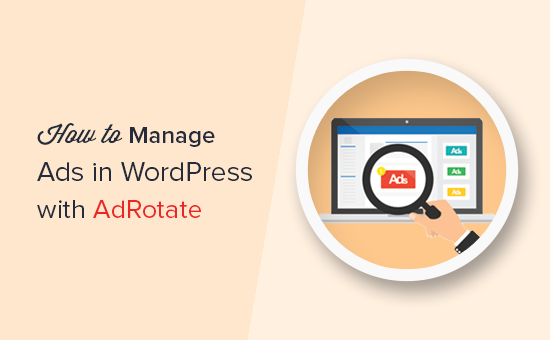 AdRotate is a well-known tool that helps you successfully place banner ads on your website or blog. Get the most out of AdRotate regardless of your web development skills and level. It is very easy to use and is perfect for both beginners and advanced users.
MailOptin Premium Plugins to Stop Adblock
Now you can easily deliver super-targeted messages to your users and prospects and increase your income without sweating. This plugin helps prevent ads from displaying content by blocking and continually attracting new customers. Isn't it what you want?
AdvertPlaces
Even if you just don't like advertising, make sure you always have the right software. Well, your site needs to understand this. This is a special content that is unavoidable to keep them when the ads roll. You can get great results with AdvertPlaces. This will steadily increase site traffic and revenue.